Vancouver is a city that ranks at the top positions of places with excellent living conditions globally. During the last decade it has promoted a modern urban planning initiative called "Vancouverism". This plan aims to make Vancouver the greenest city in the world, based on the values of sustainability!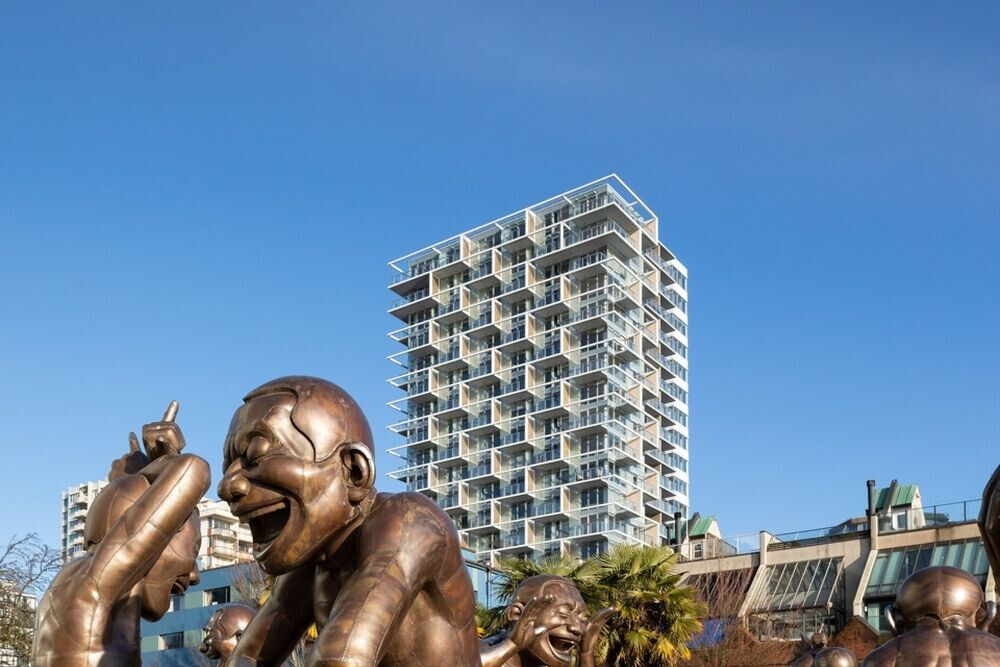 1770 Pendrell is a part of this philosophy. It is a contemporary 21-story tower that was constructed in the West End. The spectacular building stands out for its impressive architectural design, as its mass is divided into two separate blocks, bringing a sense of movement. The Henriquez Partners Architects office that was responsible for the design managed to preserve the traditional constructive elements of the West End area. Such elements, evident in Pendrell, include concrete, ribbon type windows and the landscaped setback that shapes the exterior with green spaces. In addition, the metal element of the façade unifies the total result and reminds us of the cargo ships at the nearby port of the city.
The unitized curtain wall system that was selected fitted into the architectural approach, thanks to its minimal aesthetics and structural construction, providing high façade transparency and static robustness. In addition, the advanced lift & slide system that was used in the residences meets the contemporary architectural trend of transparency, enhancing the natural lighting, while the thermally insulated hinged system offers certified high thermal insulation performance, reaching passive house levels.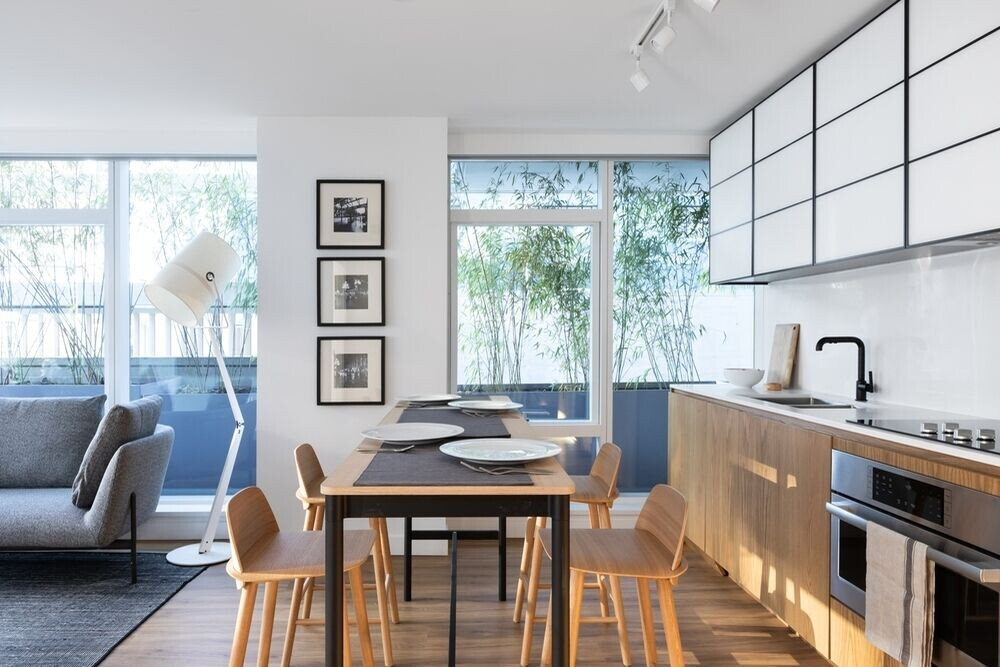 1770 Pendrell incorporates all those elements that established "Vancouverism" as a recognizable architectural trend worldwide. This is an internationally acclaimed project that is based on the values of sustainability and complements the contemporary way of life.