Alloy Unveils Dumbo's Striking Last Two Factory Loft Conversions
Two iconic Dumbo building types brought together around a private courtyard. Alloy's latest acquisition, 168 Plymouth street features 46 unique homes that include townhouses, brick & timber lofts, daylight factory lofts, and contemporary penthouse additions. Construction commenced in Spring 2019.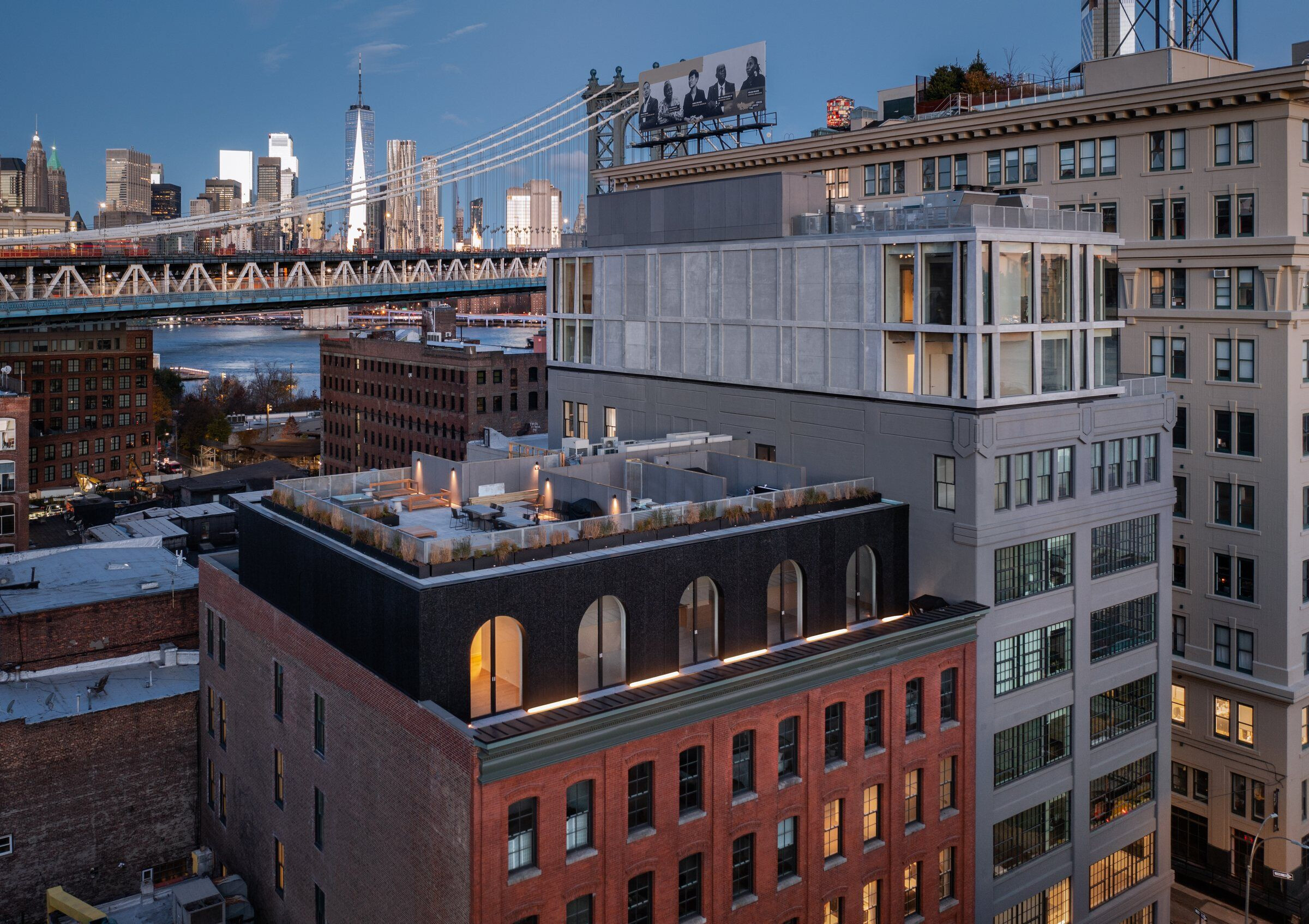 DESIGN INTENT
The site contains two existing, interconnected buildings, 50 Jay and 42 Jay which share a cellar and exterior courtyard. 50 Jay was built in 1891 and is a 5-story structure with brick and timber construction. 42 Jay was built in 1921 and is a 7-story reinforced concrete building with large daylight factory windows. The development plan is to convert the existing structures to residential condominiums and add new penthouse additions. There will be a 1-story enlargement on 50 Jay and a 2-story enlargement on 42 Jay.