In the middle of the countryside at the highest point of the village of Ninove, Belgium, an existing holiday home offered phenomenal views and as an extra asset, a beautiful weeping willow. The home's subsequent renovation and extension, undertaken by Objekt Architecten, further provides an ecological house where residents can live and work in a beautiful, green setting.
Throughout the project, the existing structure which dates back to 1904, was maintained as much as possible. A traditional Flemish rear extension was replaced by a new volume clad with black tiles, applied to both the façade and the roof. On the outside, the windows were given an aluminum finish in a deep black colour to match while on the inside, windows are given a wooden finish, which in turn matches the clay plaster. The exterior joinery, installed by Mondian from Zonhove, is made in Austria.
The new extension incorporates four bedrooms, a studio for the owner who is a professional ceramist, and an open plan kitchen that connects to the garden.
A healthy indoor environment with the use of ecological materials was an important requirement for the clients. From the many bio-ecological material possibilities investigated, the clients selected hemp-lime as insulation material in the walls and cellulose flakes as roof insulation. Inside, walls are finished with loam plaster and, in the bathroom areas, a water-repellent lime plaster called tadelakt, was selected.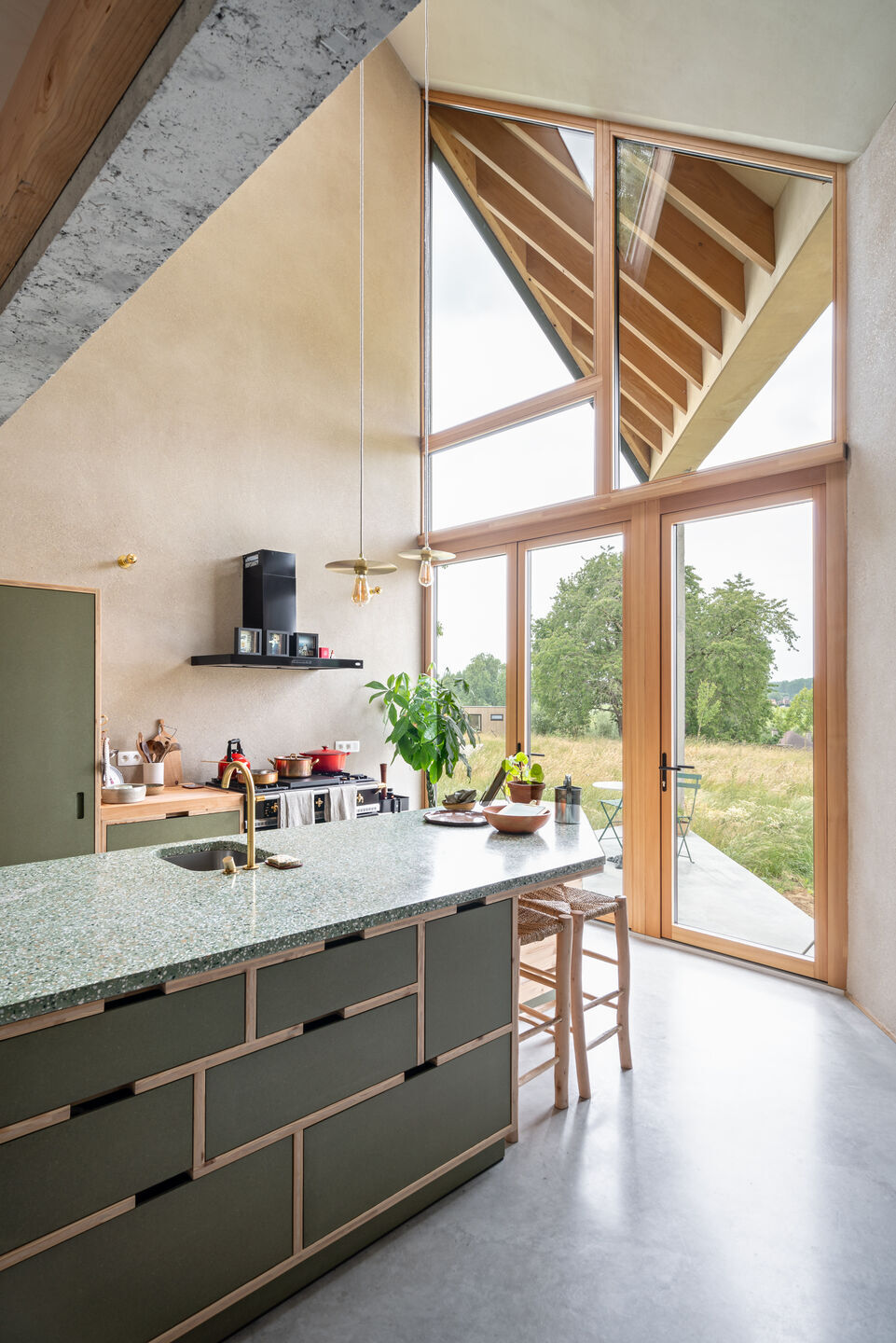 In terms of energy efficiency, the home was upgraded to include triple glazing, a heat pump with a borehole heat exchanger, and a type D ventilation system with heat recovery to ensure maximum climate efficiency.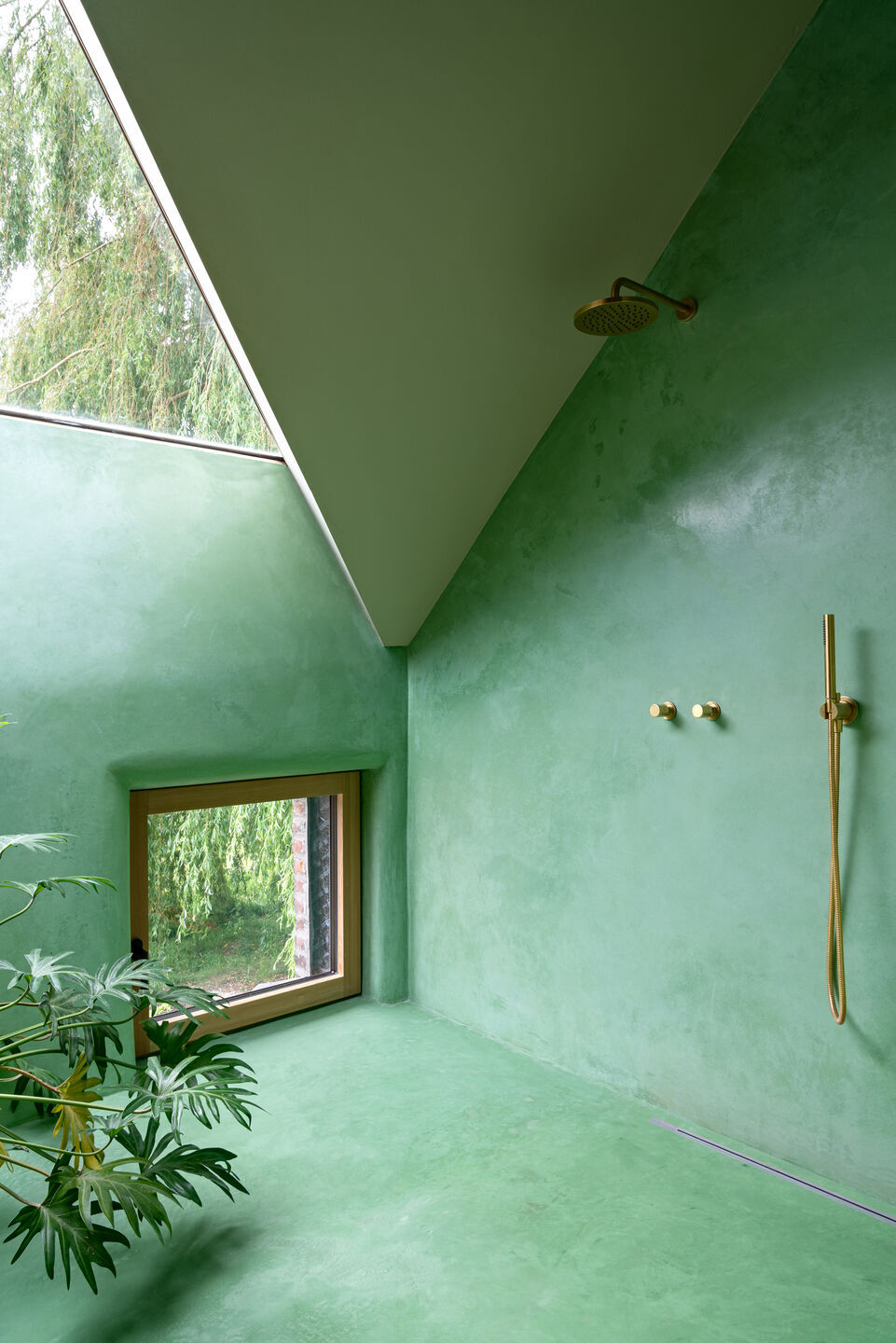 The landscape strategy further takes an ecological approach with parking spaces, for example, finished with a gravel lawn and a bee-friendly front garden along with a site that will be kept natural and evolve together with the family.