Rem Koolhaas and David Gianotten see the Taipei Performing Arts Center as close as they have ever been to defining a new type of architecture. An attempt to explore, if architecture abandons its humanistic assumptions, an architecture where technology comes first. Another way of approaching architecture which the architect thinks will be more characteristic of the 21st century.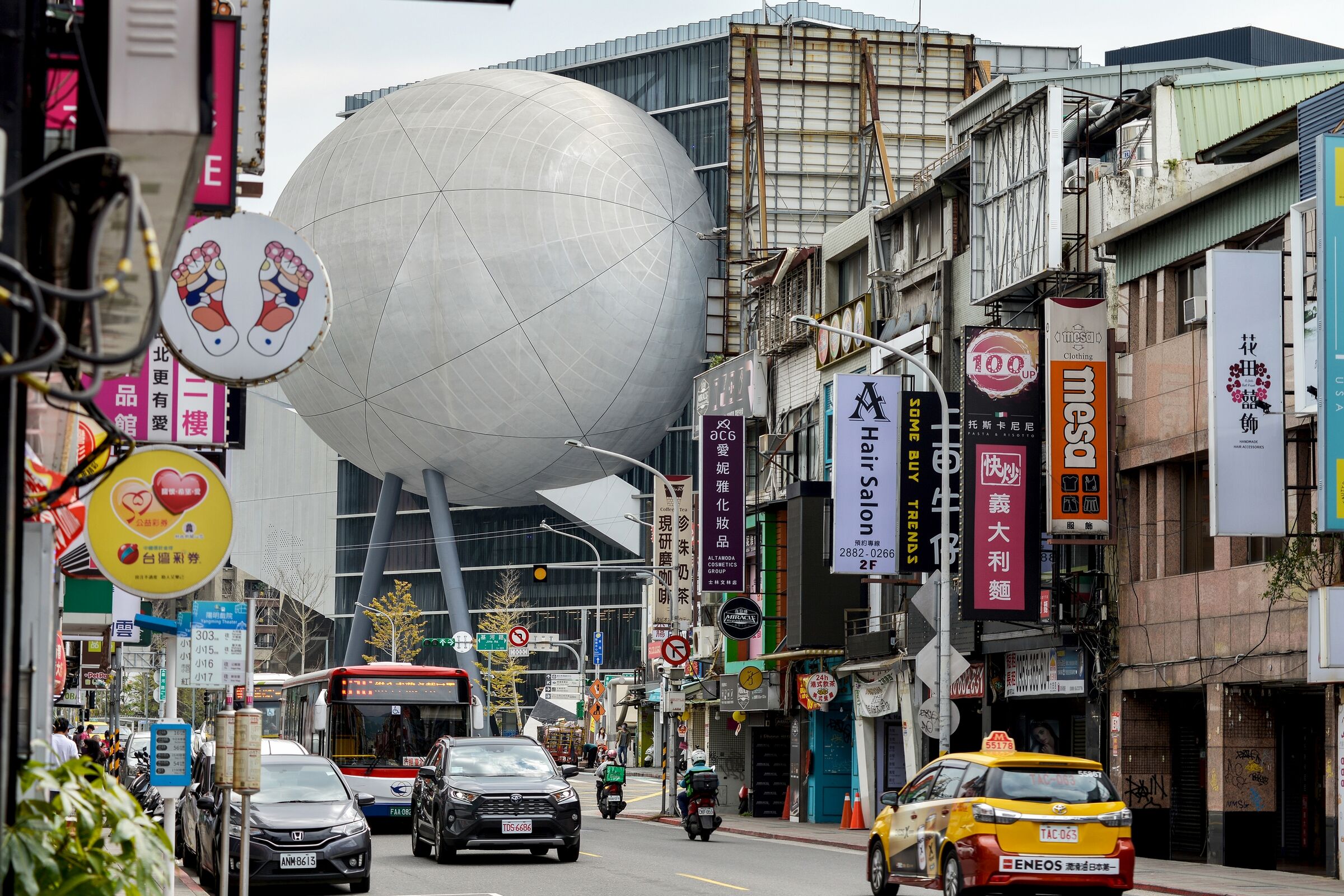 The typical concert building has a centrally placed auditorium and side halls that are not interconnected. OMA inverted this typology by placing the technical spaces in a central tower and plugging in three cantilevered auditoria. A theatrical machinery that not only serves one auditorium, but can be transformed into an extended interconnected version. A reconfiguration which creates, according to the architects, a radically new situation for theaters.
"Theater has a very long tradition. We have seen contemporary performance theaters increasingly becoming standardized, with conservative internal operation principles. We want to contribute to the history of the theater. Here in Taipei, we were able to combine three auditoria in a particular way. We are interested to see how this architecture will have an impact in terms of extending what we can do in theater."
- Rem Koolhaas
The project is located at Taipei's vibrant Shilin Night Market. The building is lifted off the ground to extend the streetscape into a landscaped plaza.
A public loop that runs through the building allows the public to experience spaces of production that are typically hidden. Portal windows give visitors a peak into performances inside and the technical spaces in between the theaters.
The central cube, clad in corrugated glass, holds the stages, support spaces, and public spaces for spectators. The three theaters are plugged into this cube and can be modified or merged to create unsuspected scenarios.
The spherical volume is the 800-seat Globe Playhouse. The sphere has an inner and outer shell. The intersection between the cube and the inner shell forms a unique proscenium for experimentation. Between the two shells the circulation space leads visitors to the auditorium.
The slightly asymmetrical 1500-seat Grand Theater can welcome operas, musicals, ballets and other special events.
Opposite the Grand Theater is the 800-seat Blue Box for the most experimental performances.
When coupled these two transform into a massive Super Theater with an industrial character. The reconfiguration can accommodate productions that are otherwise only possible in found spaces.
The architects hope the new possibilities of this reconfiguration will inspire productions in unimagined and spontaneous forms. OMA describes the building as 'architecture in limbo'. Specific yet flexible, undisrupted yet public, iconic without being conceived as such.