Following completion of their iconic cantilevered pool project in Hubertus, Olang, in 2016, noa* network of architecture completed an addition to the site with the completion of a new wellbeing extension. As with the original pool, gravity seems to vanish and the unexpected emerges.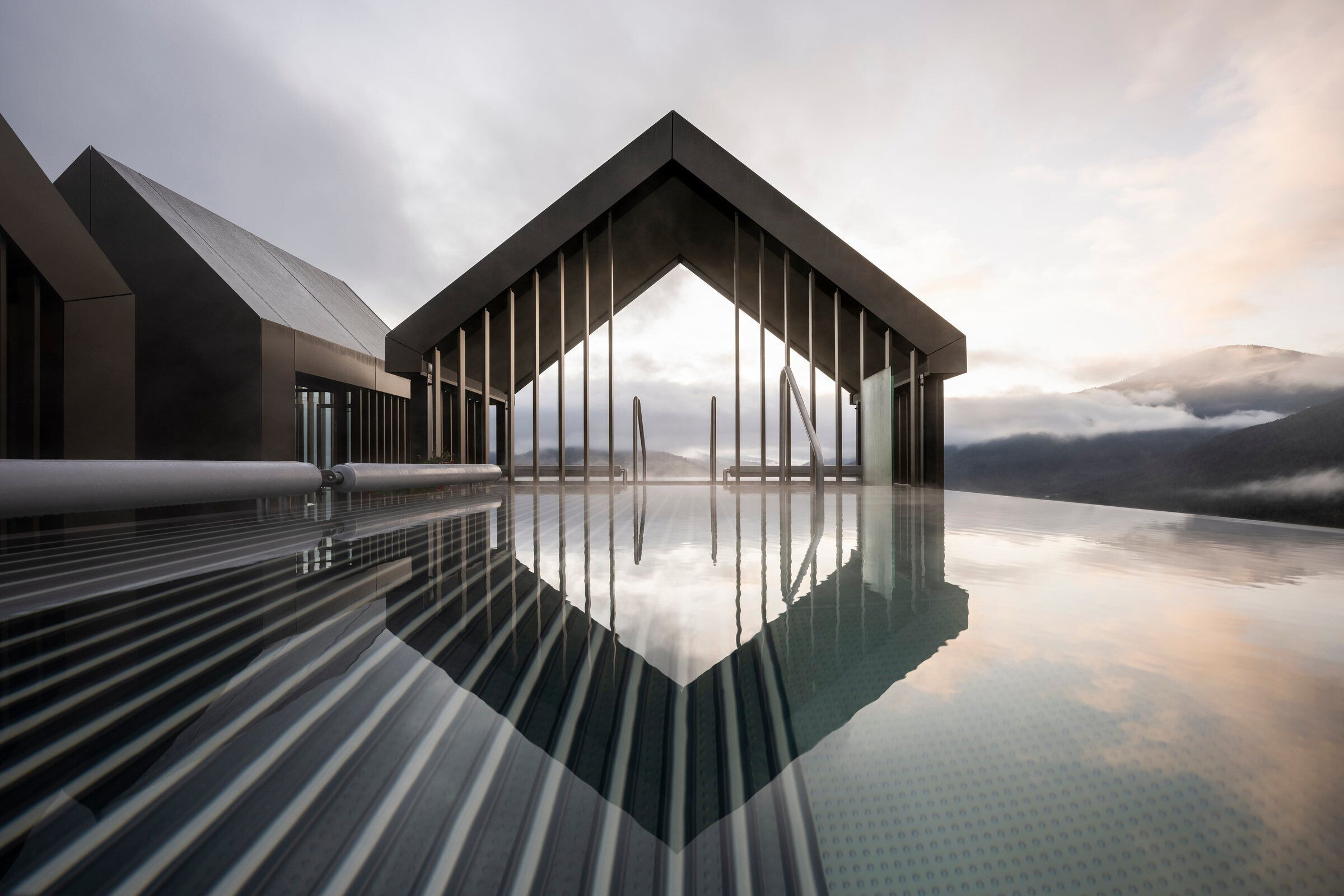 The architects sought to materialize in the extension what one sees mirrored on the surface of the pool as if it is a transient rendering ready to be converted into reality.
Playing with the horizon line and the perception of being upside down, project architect Lukas Rungger explains, "The essence of this project is the overturning over horizons, with the resulting effect of wonder for the observer. If you think about it, however, changing perspectives is a common exercise in wellness areas, where, depending on whether you are lying in the sauna, sitting in the relaxation area, or diving headfirst into the pools, the views are constantly changing."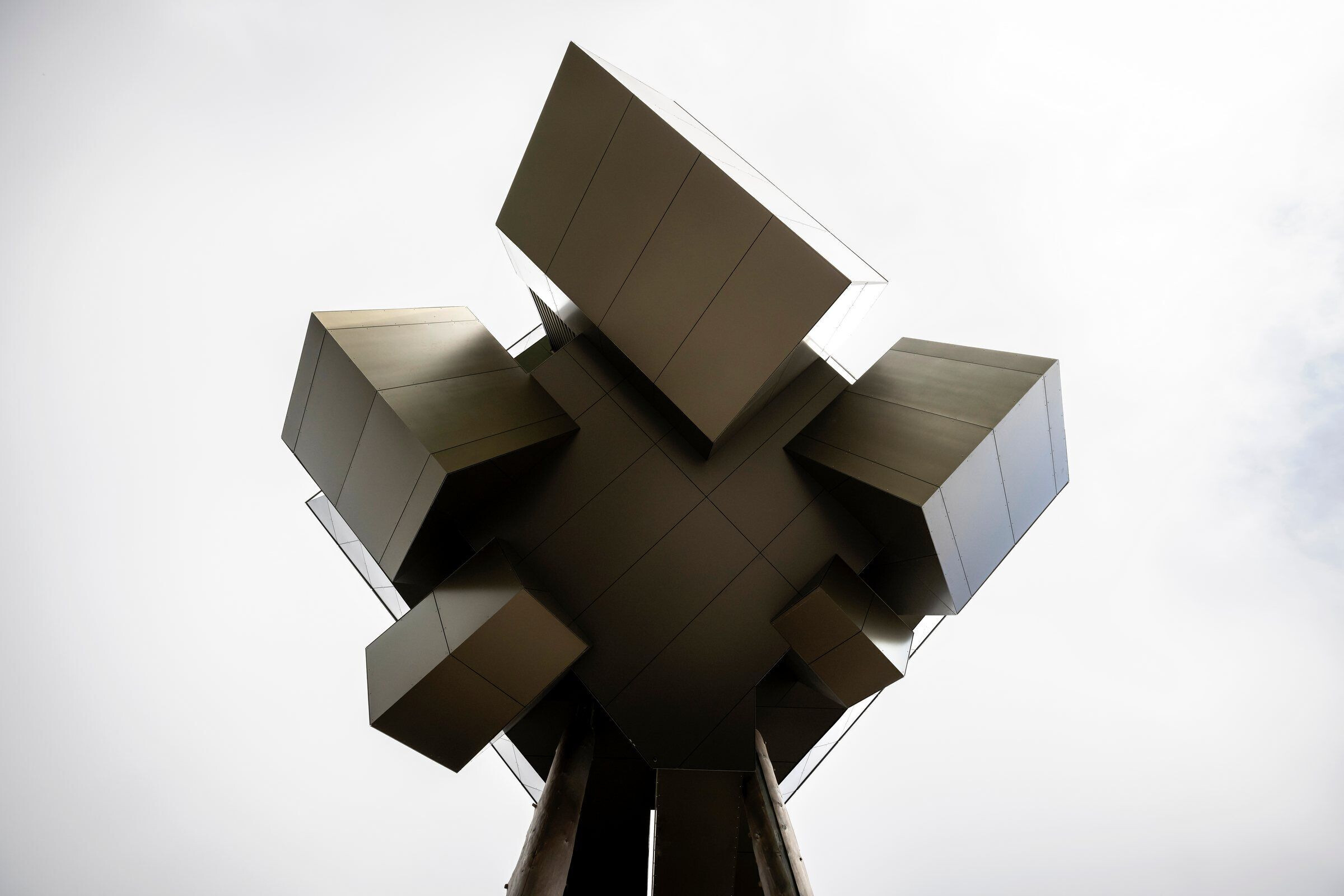 Like the pool, the new structure is detached from the main building and hovering 15 metres above ground, it is supported on two pillars. Visitors access the wellbeing area via a suspended walkway, which also provides access to a new relaxation area with space for 27 people.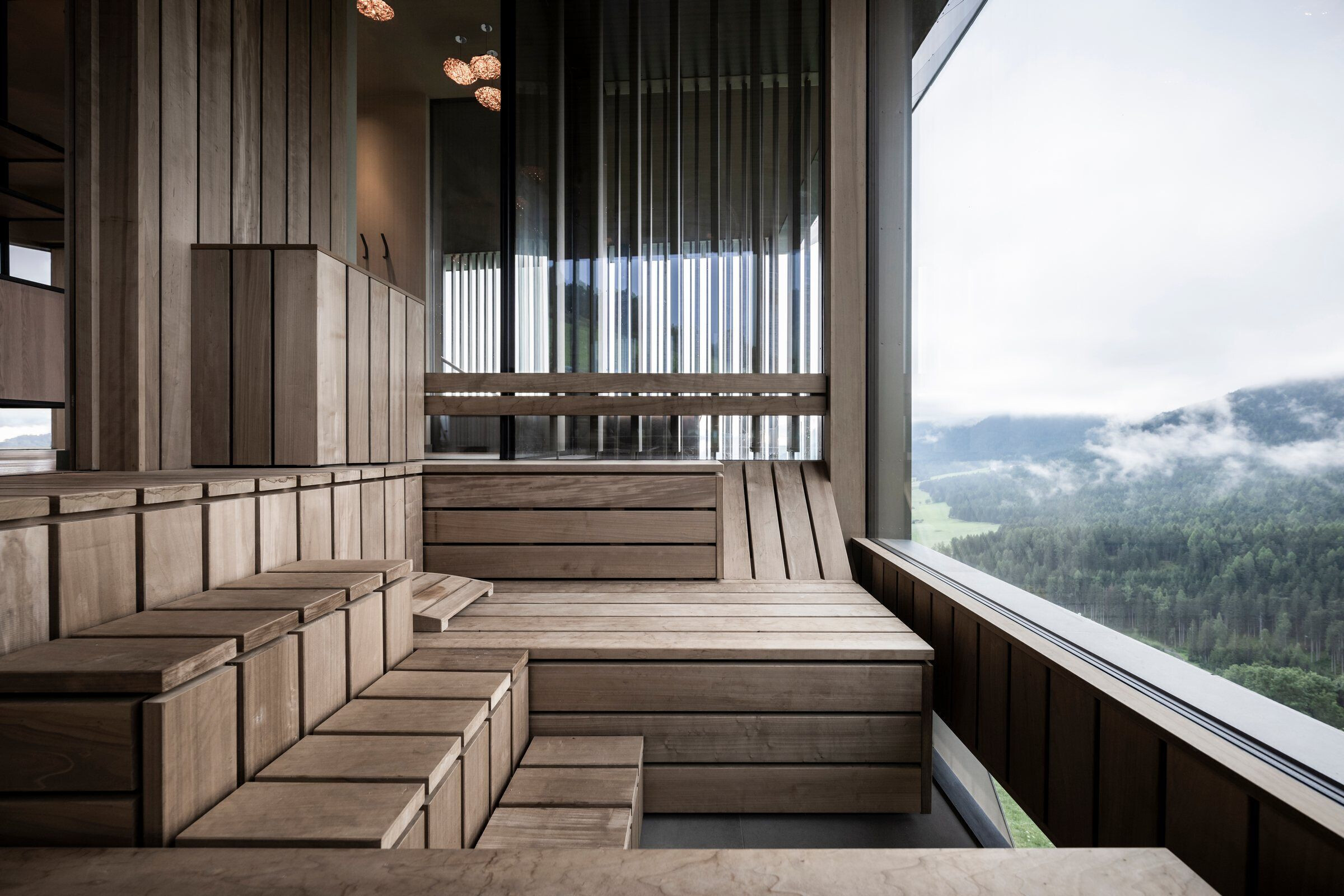 From the platform, a steel load-bearing slab, individual microstructures with gabled roofs accommodate the functional programme over two levels. The lower level is rotated 180 degrees with the huts appearing to be anchored upside down.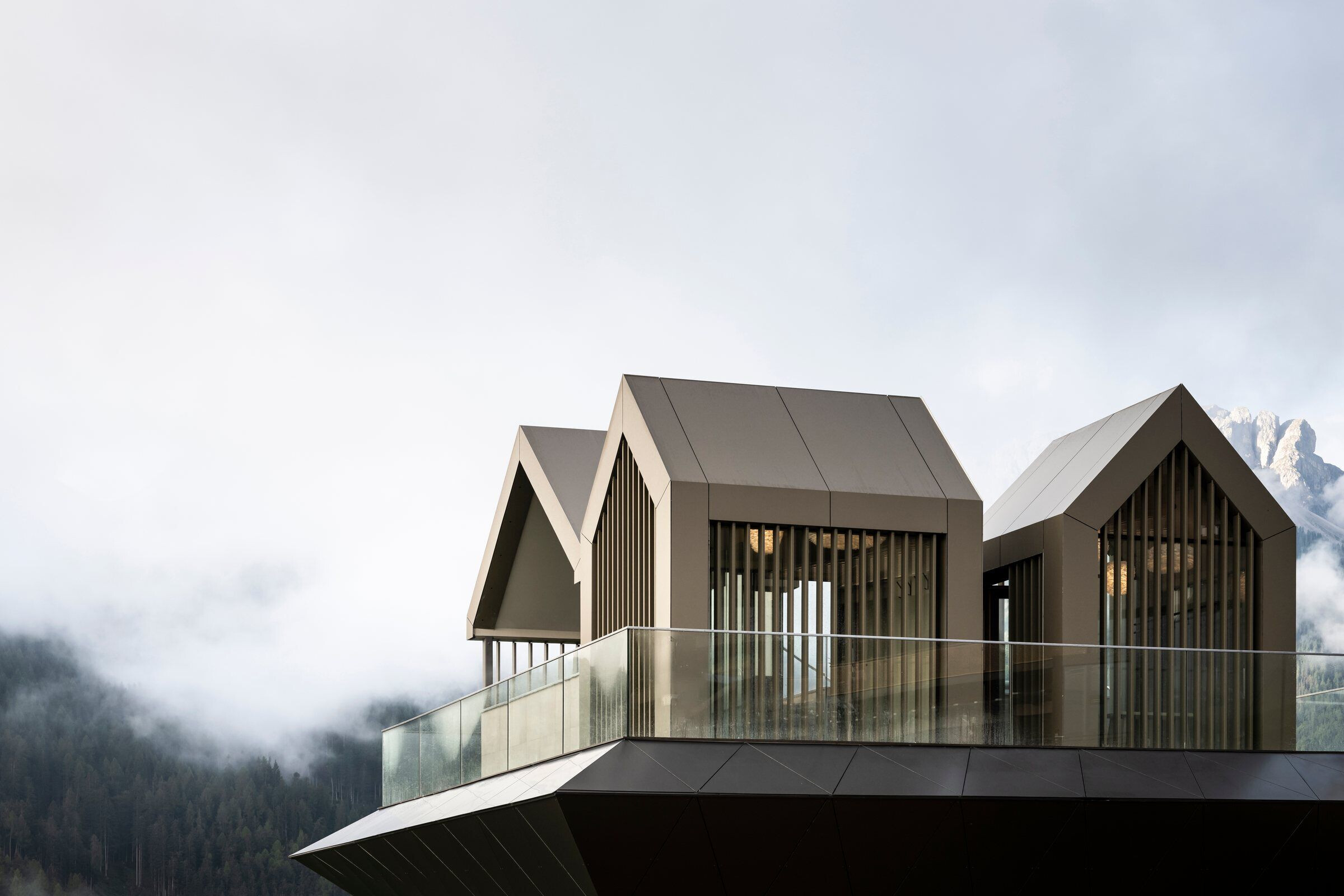 The upper floor of the wellbeing centre accommodates two whirlpool baths, two panoramic showers and a changing room. On the lower floor, visitors can access the soft sauna, the Finish sauna, a shower cabin, ice mist shower, and a third outdoor pool with sweepings views over the landscape. As one descends to the lower level, the temperature rises and the environment feels more protected. The architects liken the experience to descending into the centre of the earth.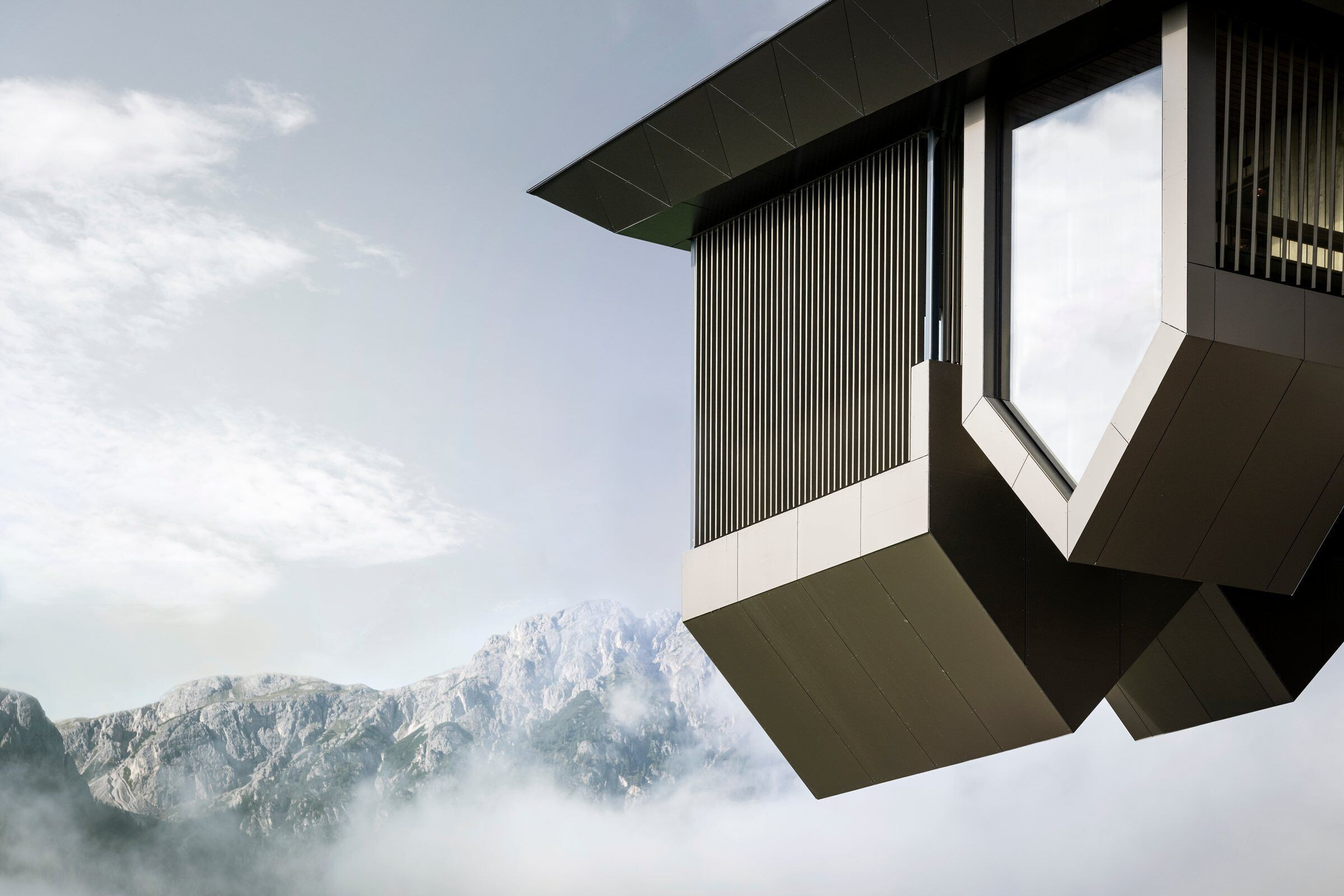 The inverted pitched roofs are not only a formal architectural expression but also serve a functional purpose by accommodating the water purification system for the swimming pool and the seating tiers for the sauna.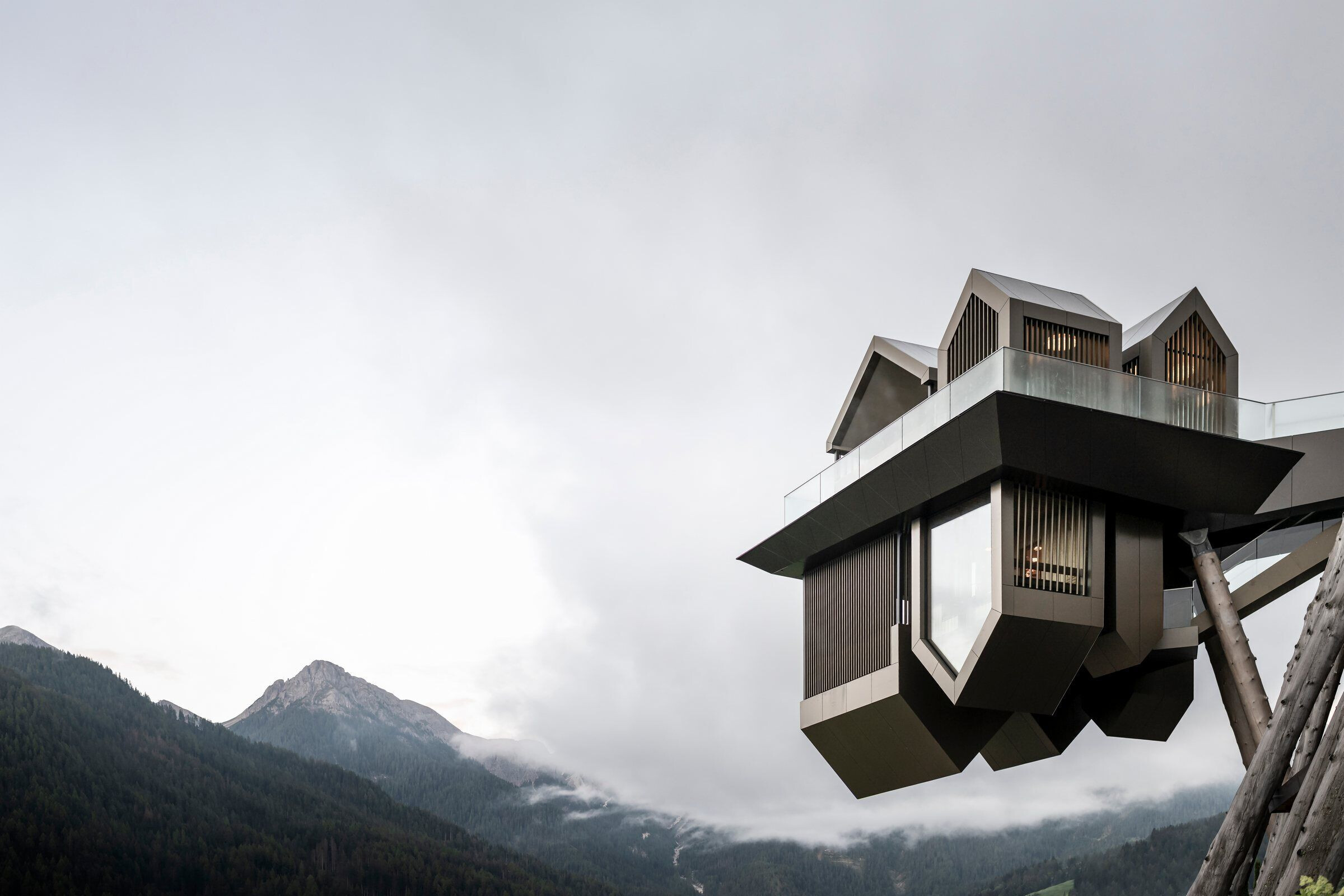 Colours and materials are selected in harmony with mountain scenery. Aluminium panels in natural brown tones were selected for the exterior walls, window frames, and brise soleil system. Floors are a light beige ceramic and , while the floor within the relaxation room is a an oiled white oak.