ESARQ | Estudio Swiecicki Arquitectos was tasked with the office design of the YPF Tower coworking space located in Buenos Aires, Argentina.
ESARQ was responsible for the project and construction management of the coworking areas at the YPF Tower in Puerto Madero, in line with the updating and cultural transformation of the company towards new and more flexible forms of spatial organization that encourage coworking.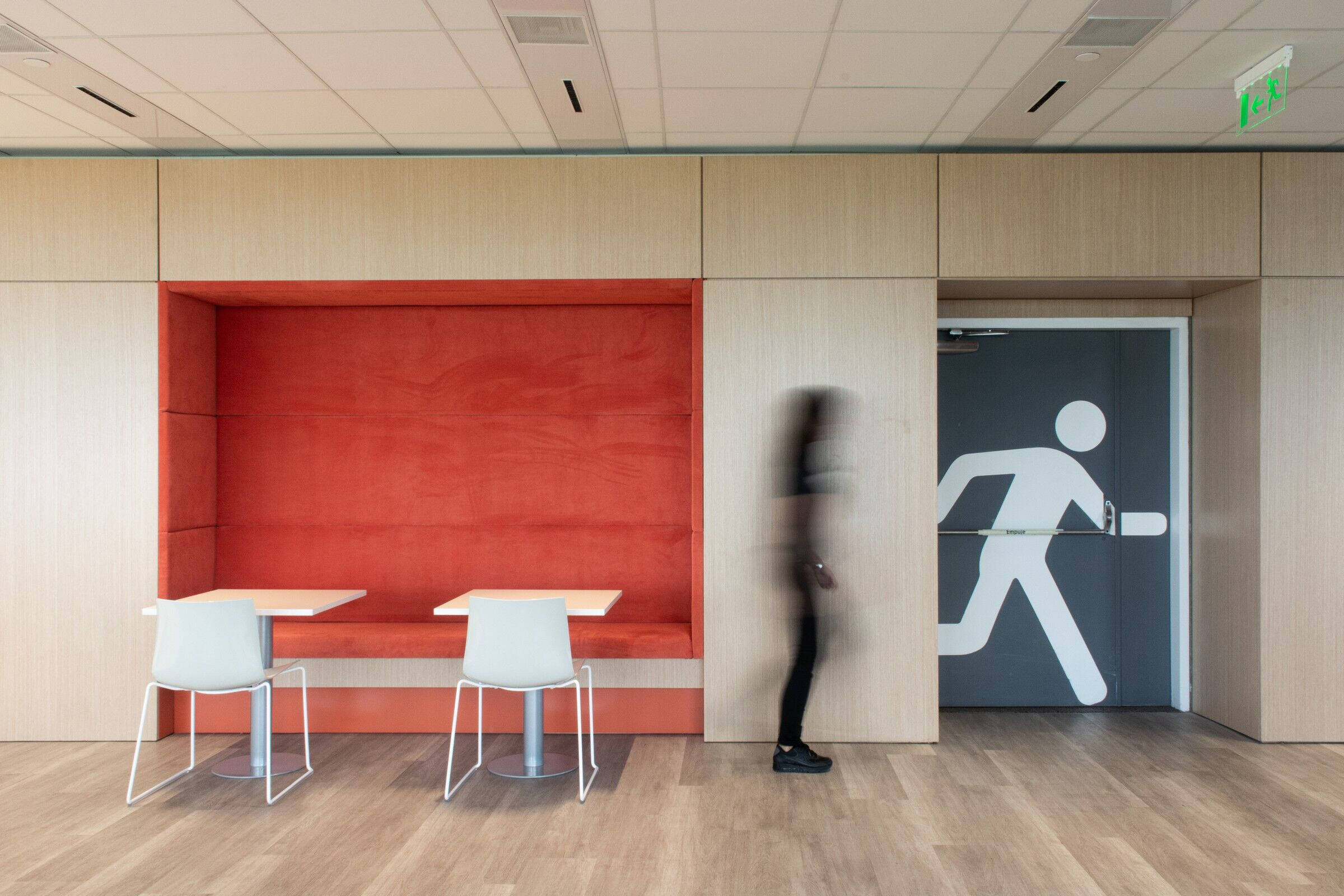 The spatial configuration was based on the grouping and interaction of different collaborative functional areas, with sectors of tables, living rooms, lounge, meeting rooms, unified by a perimeter circulation that links and interrelates each area with each other.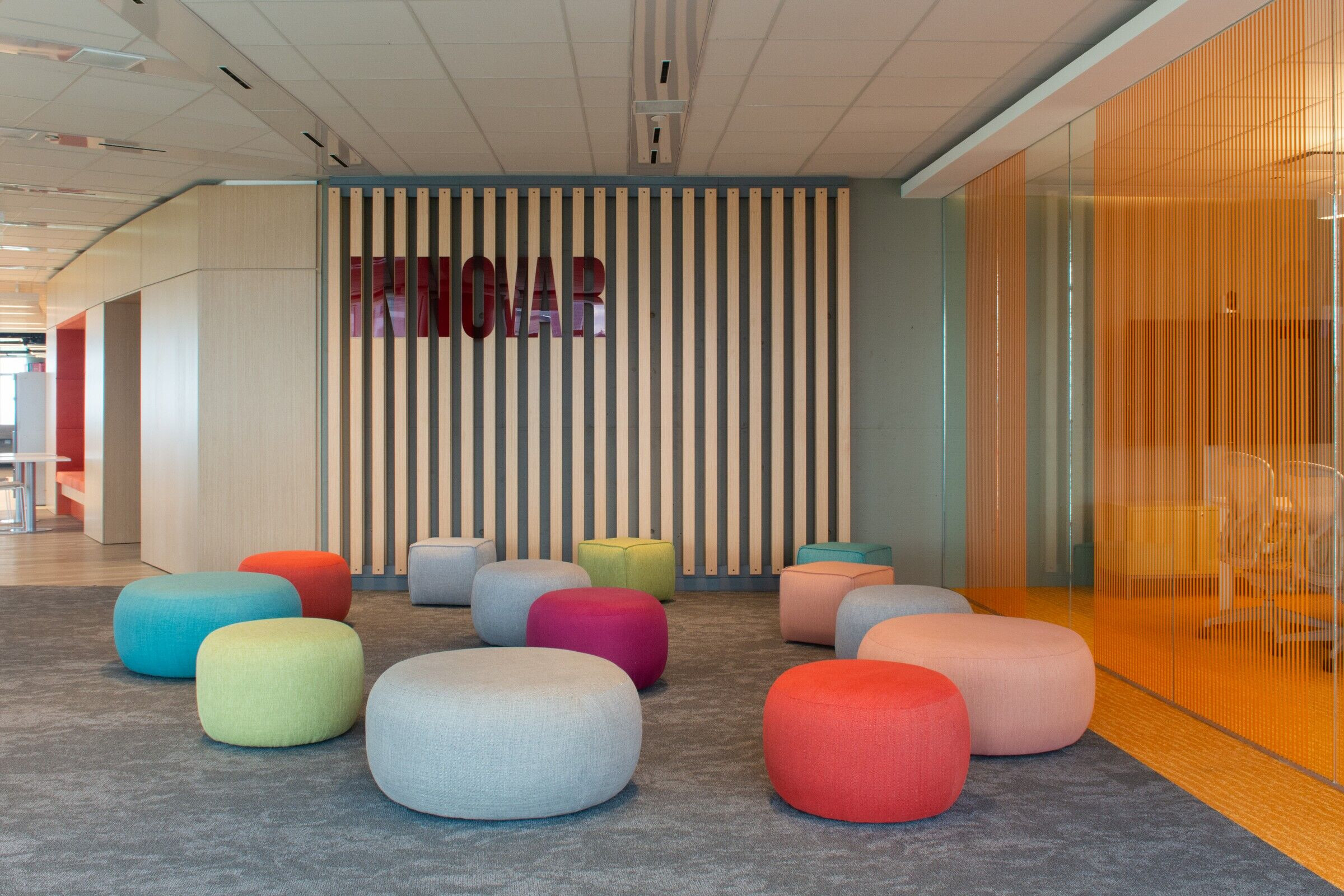 For the materialization of these spaces were used a palette of warm colors, different fabrics, textures, shapes, multiple floors, carpets and vinyl floors, acoustic panels, graphics, equipment and lighting design.
Much thought was given to the equipment looking for something modern with connectivity, but at the same time comfortable and with a more domestic character than the equipment that is usually used in offices.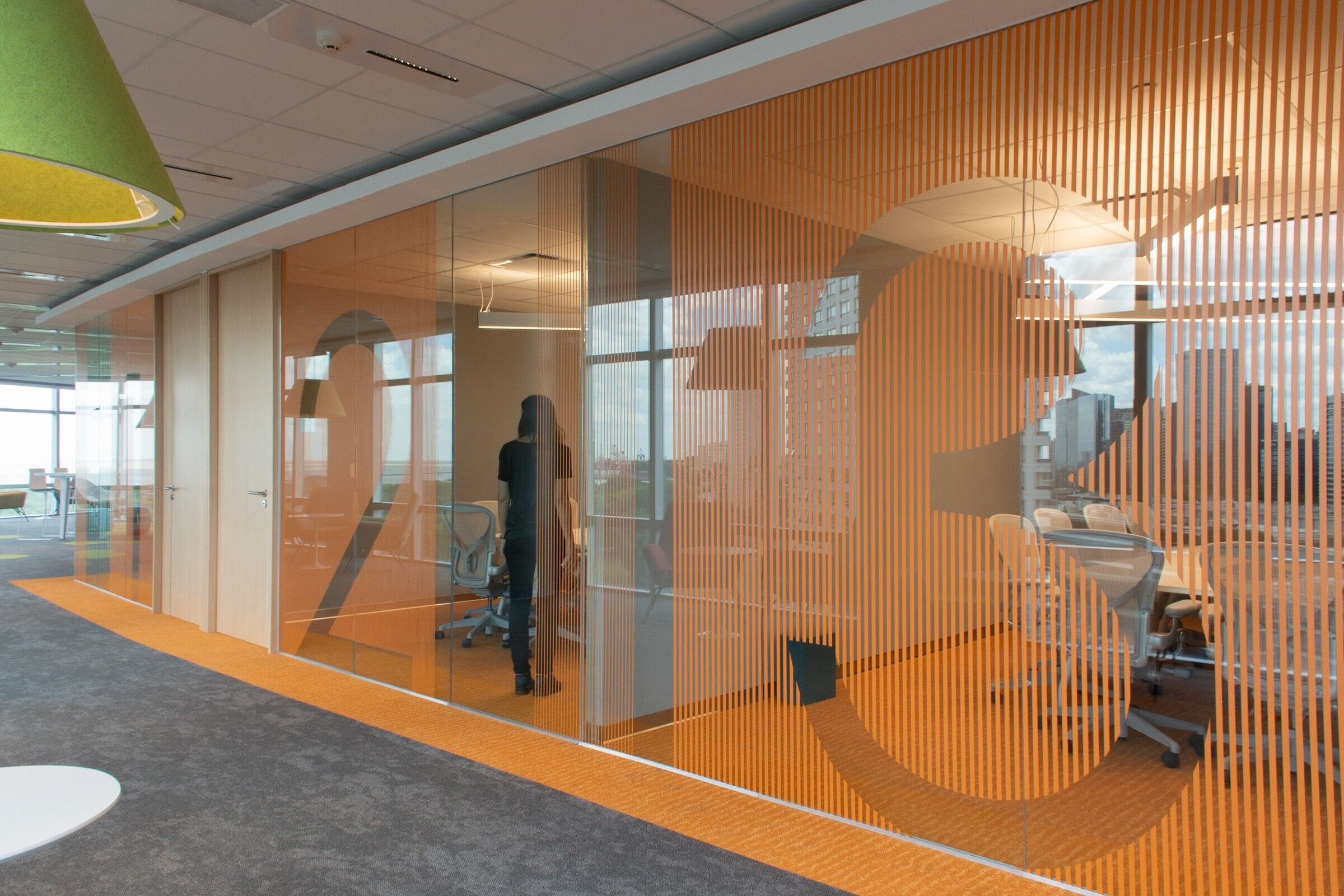 The use of noble materials such as wood, concrete and glass give character to the project.
YPF is an Argentine energy company. The YPF Tower is an office building located in one of the most vibrant and modern areas of Buenos Aires, the capital city of Argentina.
From ESARQ, we provided consulting, project, constructions management and interior design.
Design team: Arq. Patricia Ibáñez. Arq. Laia Rodríguez Tosti.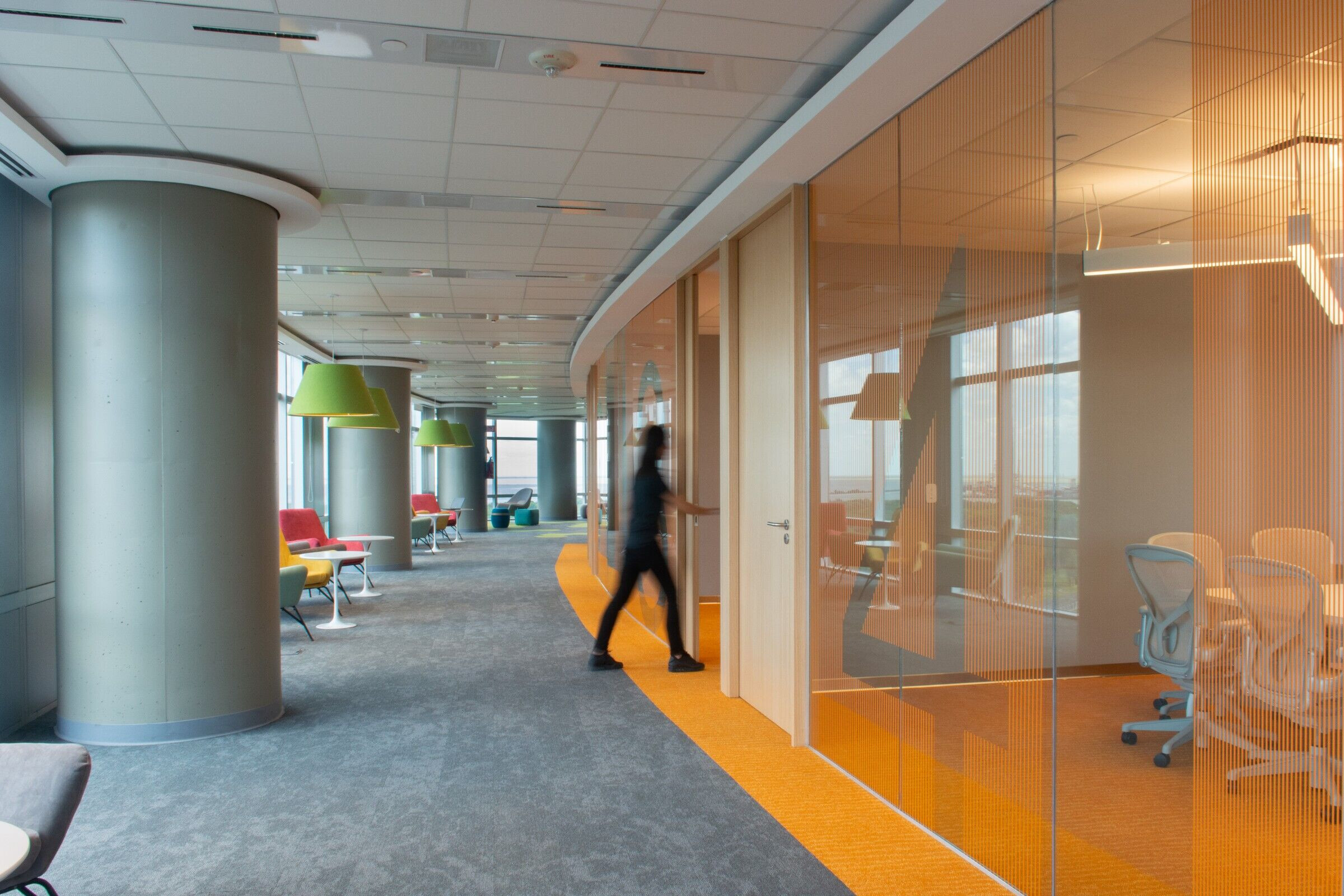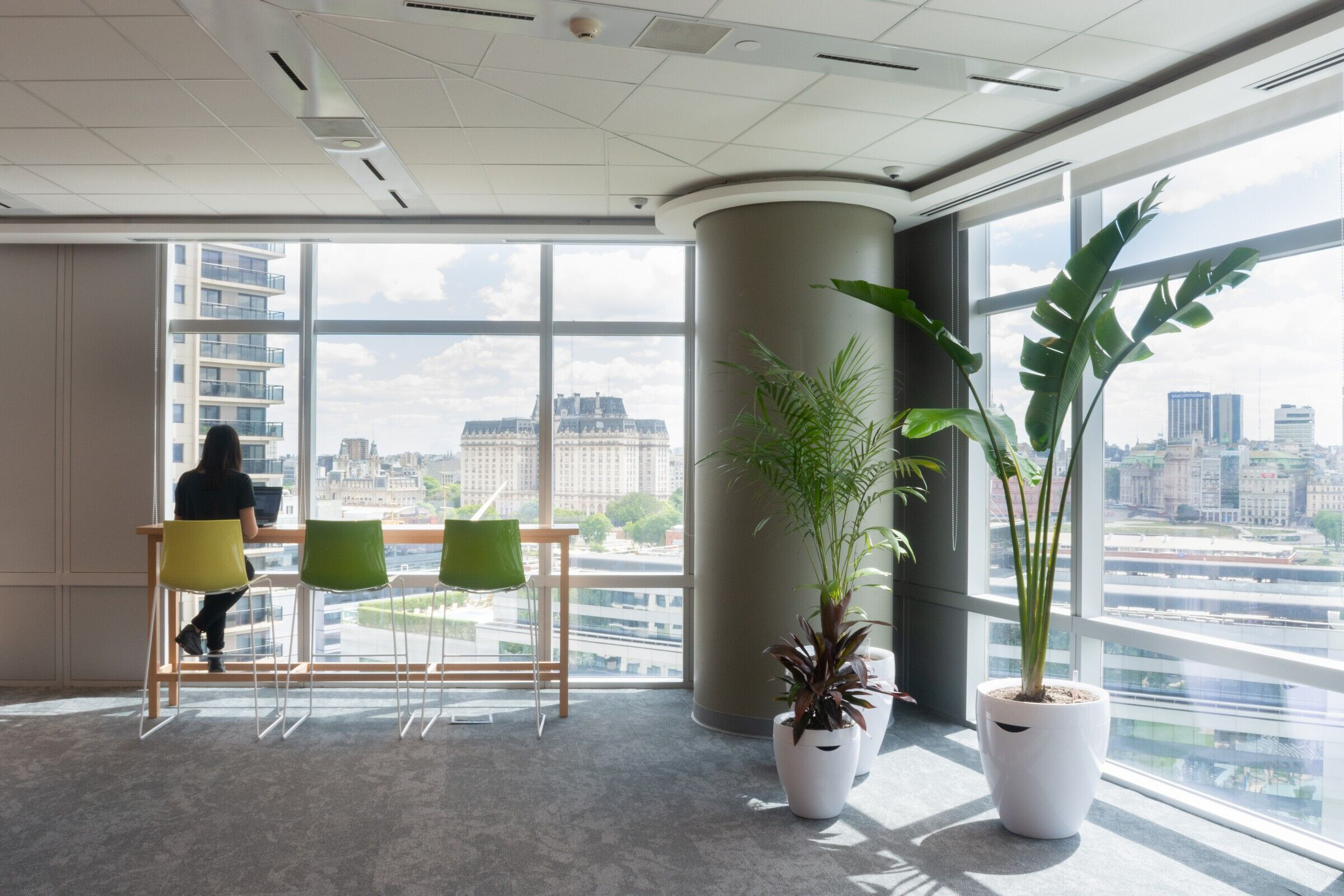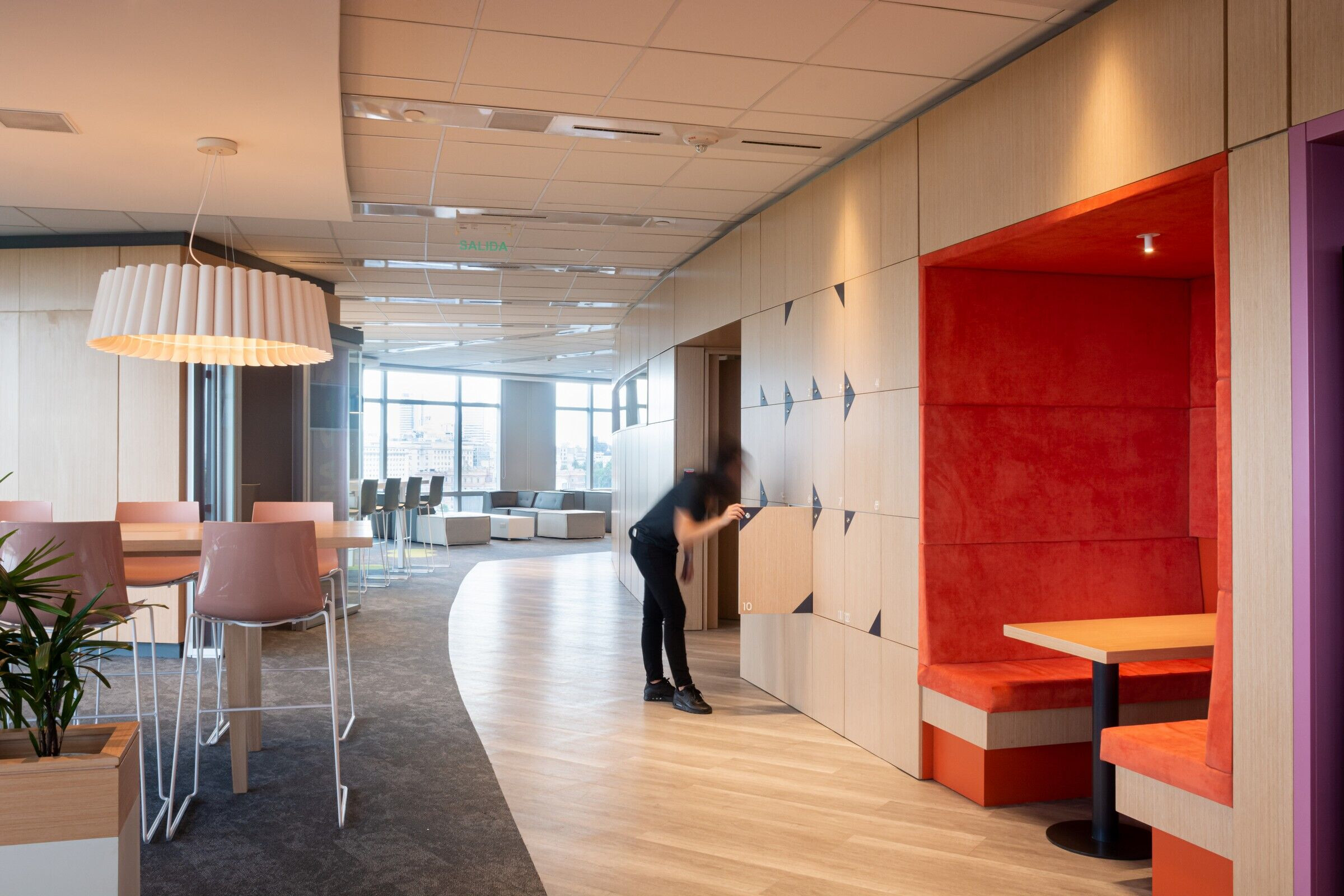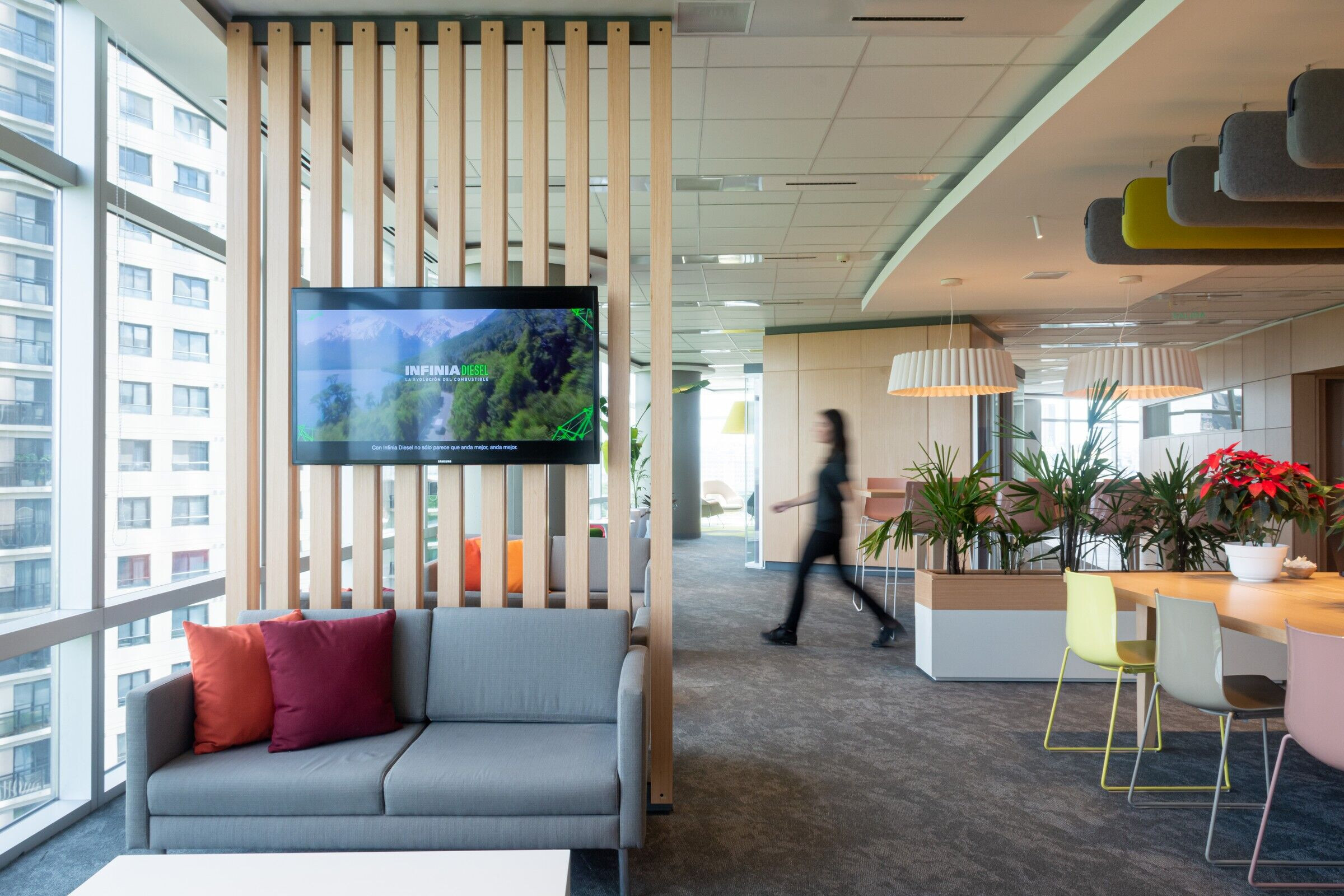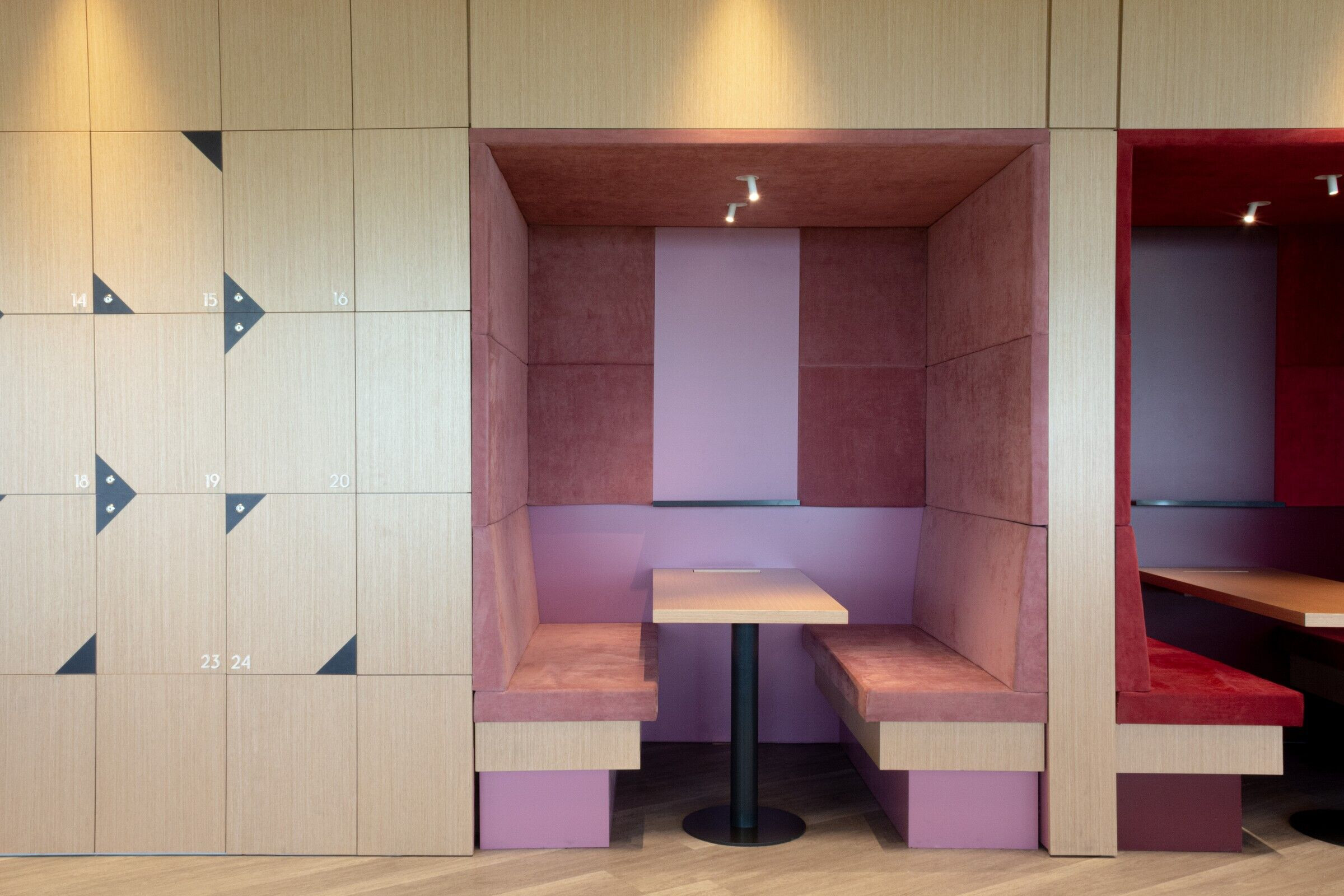 Material Used :
1. Facade cladding:
Guatambu wood veneer coating e: 2mm w / natural luster.
2. Flooring:
Carpet Shaw, A walk in the garden Collection.
Vinyl Floor Tarket Line Uni –Platinium line.
3. Doors:
Glazed fronts, made on site /Parallel model glazed partition by Interieur Forma
4. Roofing:
Modular removable mineral fiber ceiling AMF brand Knauf,model ecominfiligran
0.61 x 0.61 m / Gypsum plates / Veneered mdf slats with melamine coating, brand Masisa, line essence, enigma model / Hexagons made up of light gray lacquered mdf pieces / slab with exposed structure.
5. Interior lighting:
JENNY model artifact, manufacturer World Leds Go / Bender model hanging artifact, manufacturer Griscan / Artifact model GYON EMB, manufacturer Lucciola / Artifact model SUPERSYSTEM, model CHARO IDEA / Artifact model TASSO MINI LED, manufacturer Lucciola / Artifact model iN 30 System, manufacturer iGuzzini / Artifact model Renata Ø 98cm h: 30cm, manufacturer Weplight / Artifact model CAVIA pendant Ø 0.06m, manufacturer iMdi / BUZZISHADE L-XL / model artifact HIHAT, manufactureriMdi / WLG-73108 model artifact, Narrow linear pendant, manufacturer World Leds Go
6. Interior furniture:
Chair model Catifa 46 Arper high and low -INTERIEUR FORMA / Chair and stool model Holly -Manifesto / Armchair Womb - Manifesto / Armchair Gervasoni - Manifesto / Puff carryon Offect / Puff Donna - Manifesto / Armchair camomille- INTERIEUR FORMA / Armchair three bodies -FABRICA DE CLASICOS / puff cubes / Tulip table / Interieur Forma rectangular low table / 4ARBOLES coworking tables / Prince armchair - FABRICA DE CLASICOS