Founded in 1914, Wilson's iconic brand has consistently shaped the world of sports through developments and advancements in sporting goods and gear. Their products can be found across the globe and in the hands of some of the greatest athletes at the top of their sporting leagues. And perhaps most iconic is their role and ubiquity in tennis. So, as a tie-in to the 2021 U.S. Open, Wilson looked to create a partner experience in the City that strove to capture the energy and excitement of that marquee event.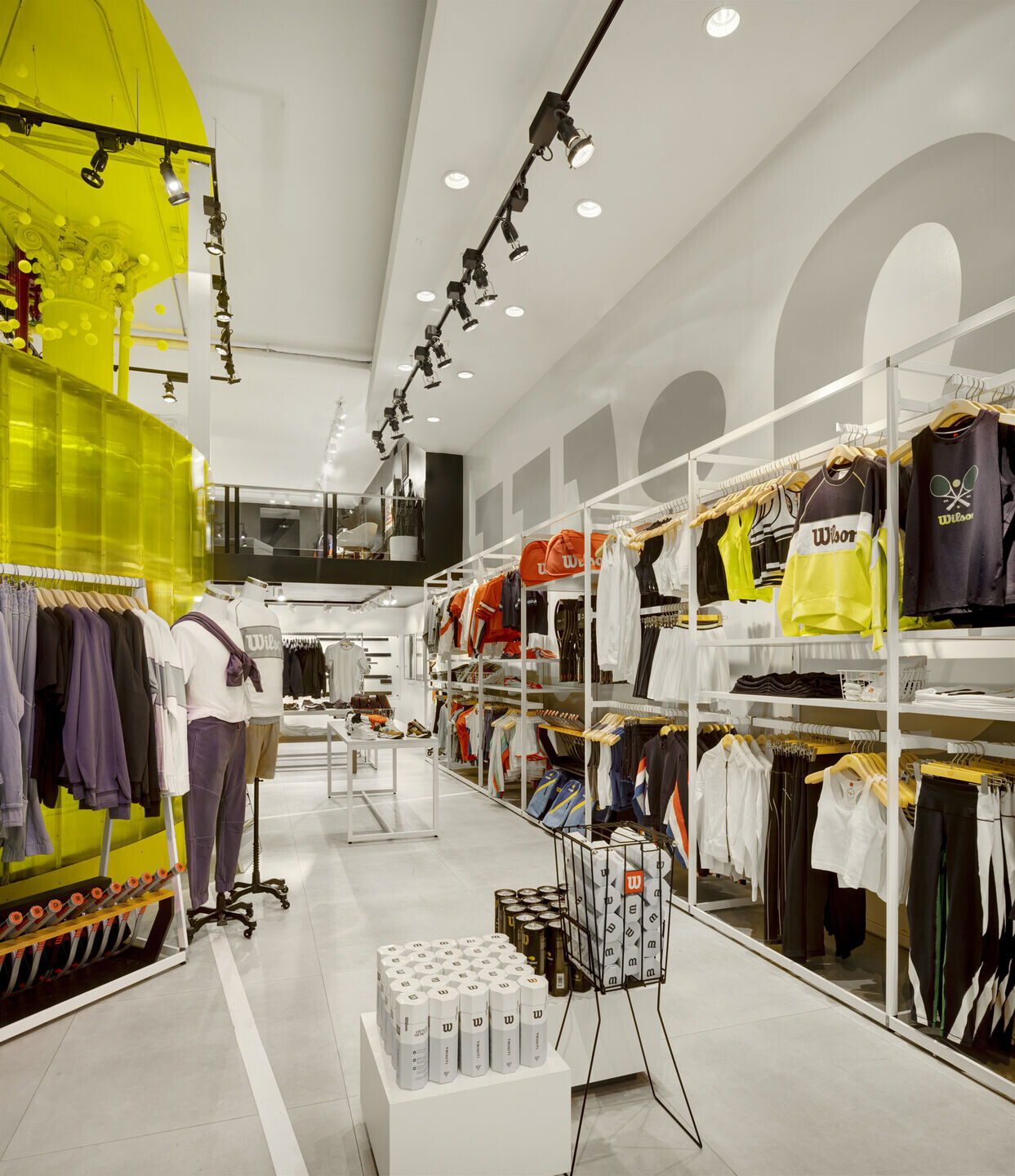 To bring Wilson's vision to fruition, Bergmeyer was enlisted to lead the collaboration with the Wilson creative team to create a distinctive experience; part museum, part lab, part lounge, and part retail store. Bergmeyer shepherded the development from concept to implementation, working with the Wilson team to redefine and manifest this legendary brand and sport in an engaging physical experience.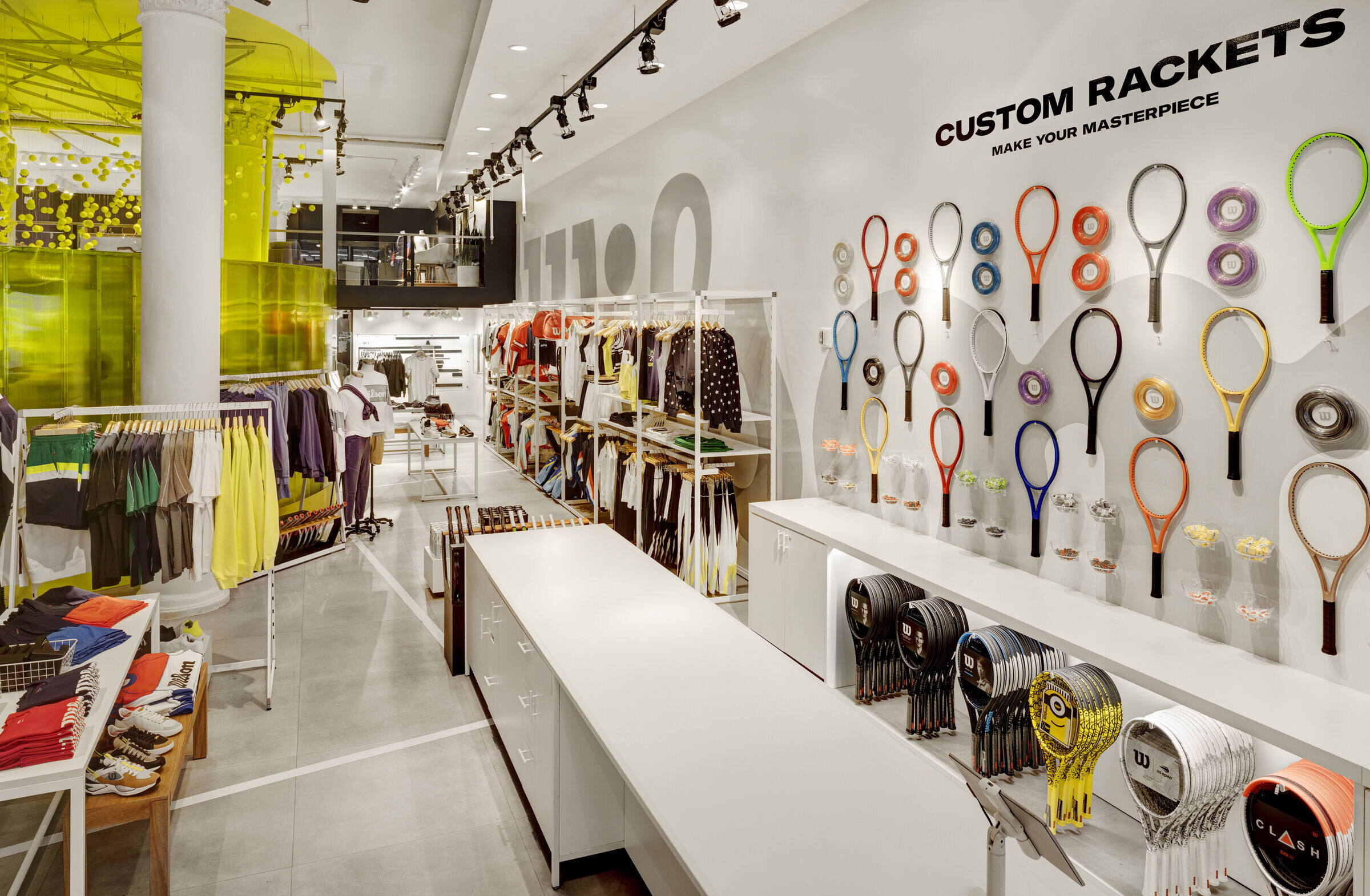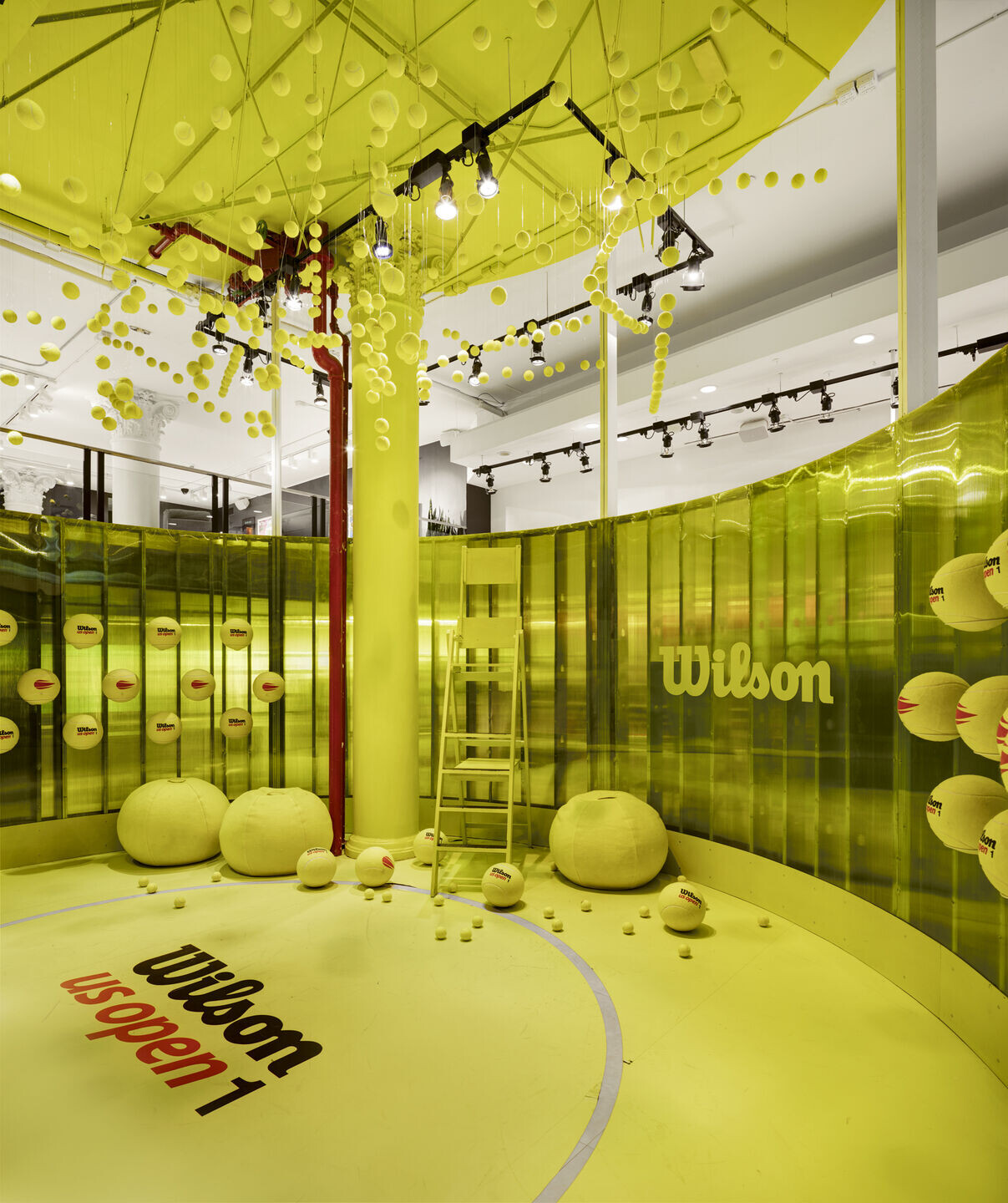 Envisioned as a space to experiment, promote events, and celebrate new ideas; the store serves as a hub for partnership events, viewing parties, and memorable Instagram moments. Set apart from a traditional brick-and-mortar experience, the 4,600 SF pop-up focuses on celebrating Wilson's history and evolution in the sport of tennis through storytelling and immersive interactions designed to be a journey that shows the brand as the embodiment of this storied sport. Graphics, memorabilia, merchandising, the "ball room" experience, and a customization zone, all allow customers to engage with the Wilson brand in ways they never had before.
As Wilson boldly marches forward, our collaboration will tie together this iconic company's past while innovating to the future.