This independent brewer-owned company is renowned for making inspired libations for all. Intending to create a sought-after destination to match their craft-brewing mastery, they enlisted our design team to create an engaging customer experience for their ultra-devoted fanbase, building excitement and anticipation on route to their new taproom.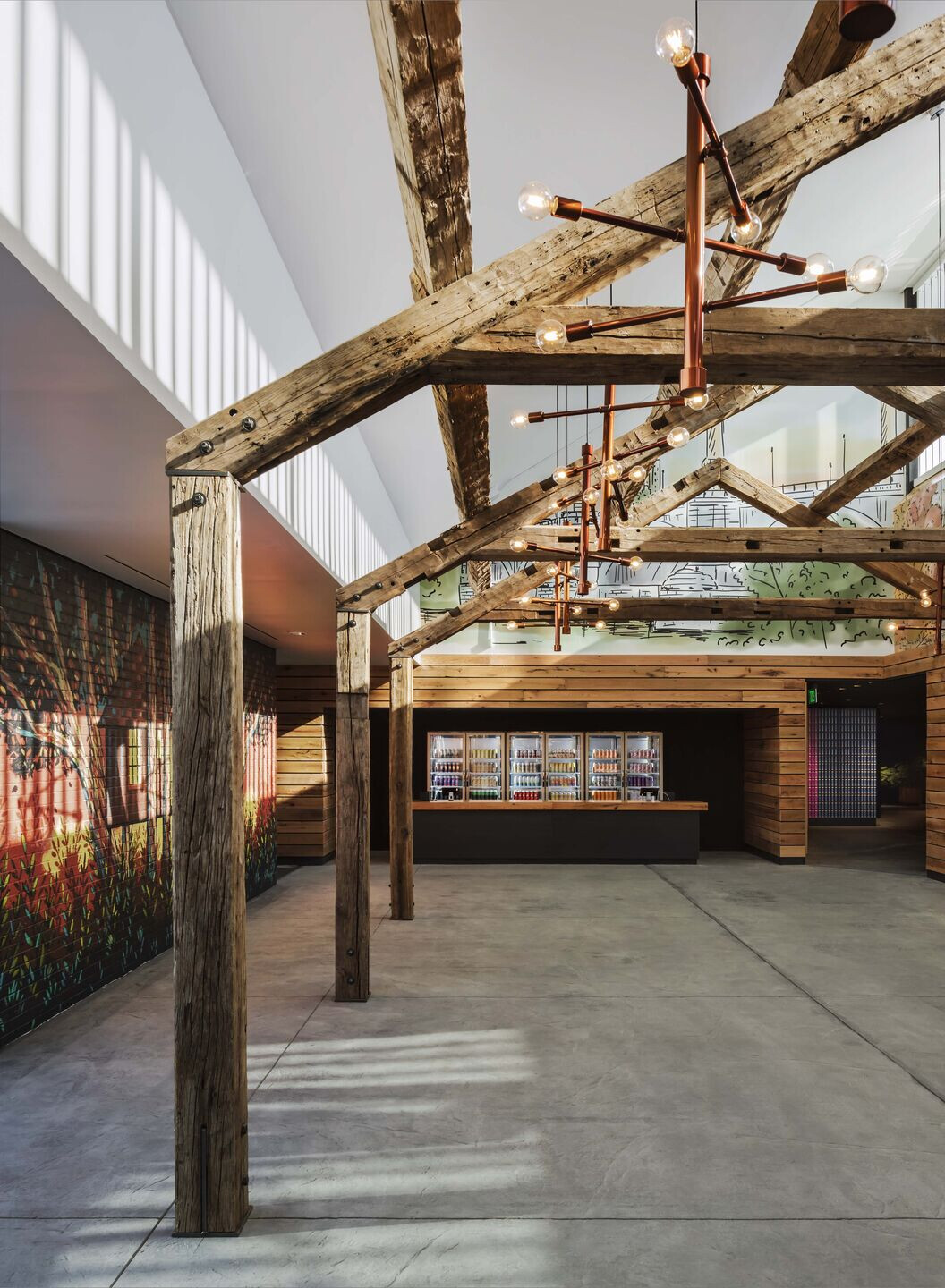 Focusing on an immersive brand journey for the retail and front of house at the new 100,000 SQ FT brewery in Deerfield, we brought new life into a former mid-century publishing company building. An amalgamation of the existing space through adaptive reuse and a branded environment true to its identity, the company has taken root in its new home in Western MA.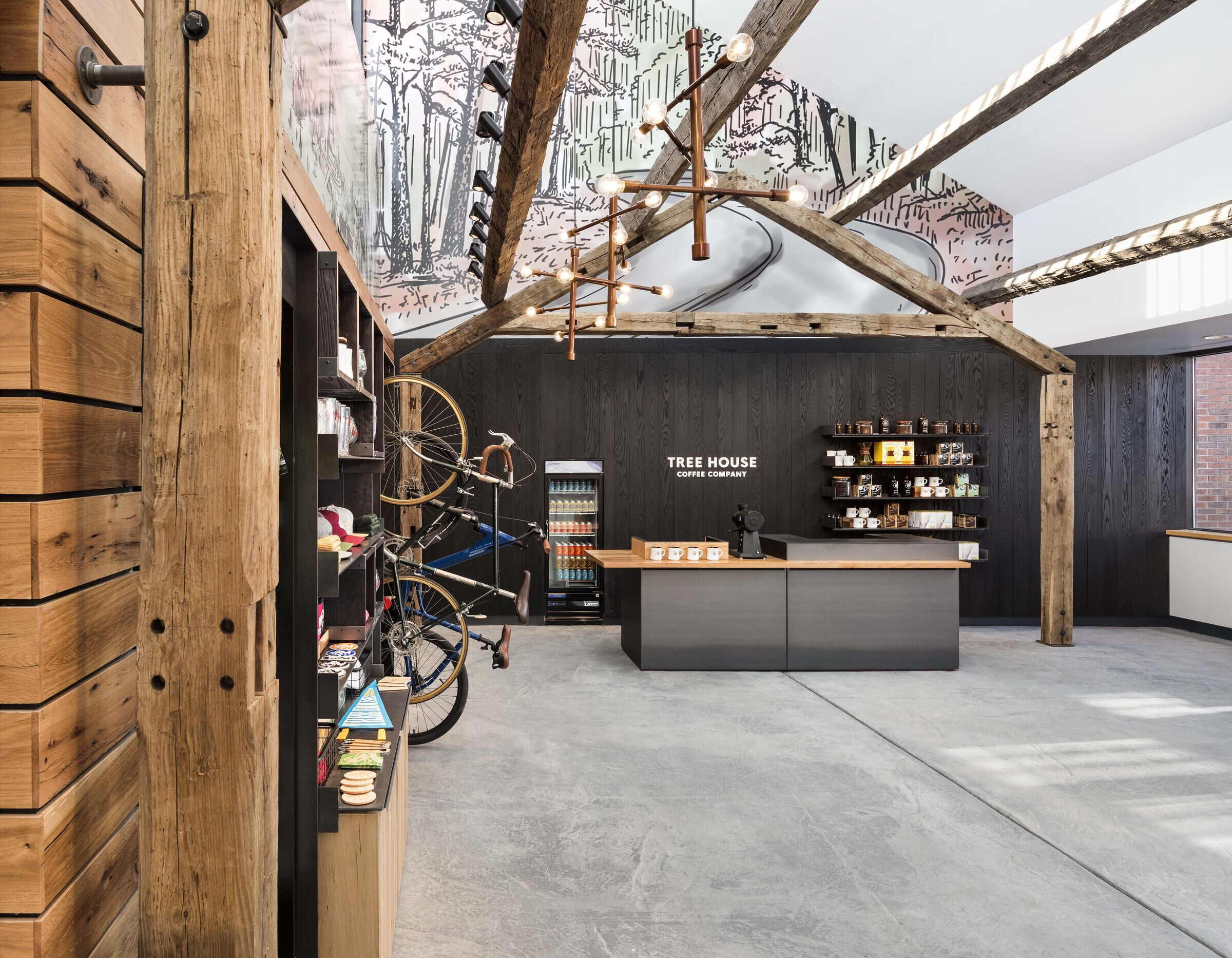 Visitors are welcomed by vibrant colors and a warm experience, complete with coffee service in the retail area. Environmental graphics, visual merchandising, a one-of-a-kind "Can Cave" that visually ignites the 350 FT passage from the entry to the taproom, and an exit journey that includes "Easter egg" graphics portraying characters and graphics from the brand's various can art which are used to delight and inspire visitors to the taproom.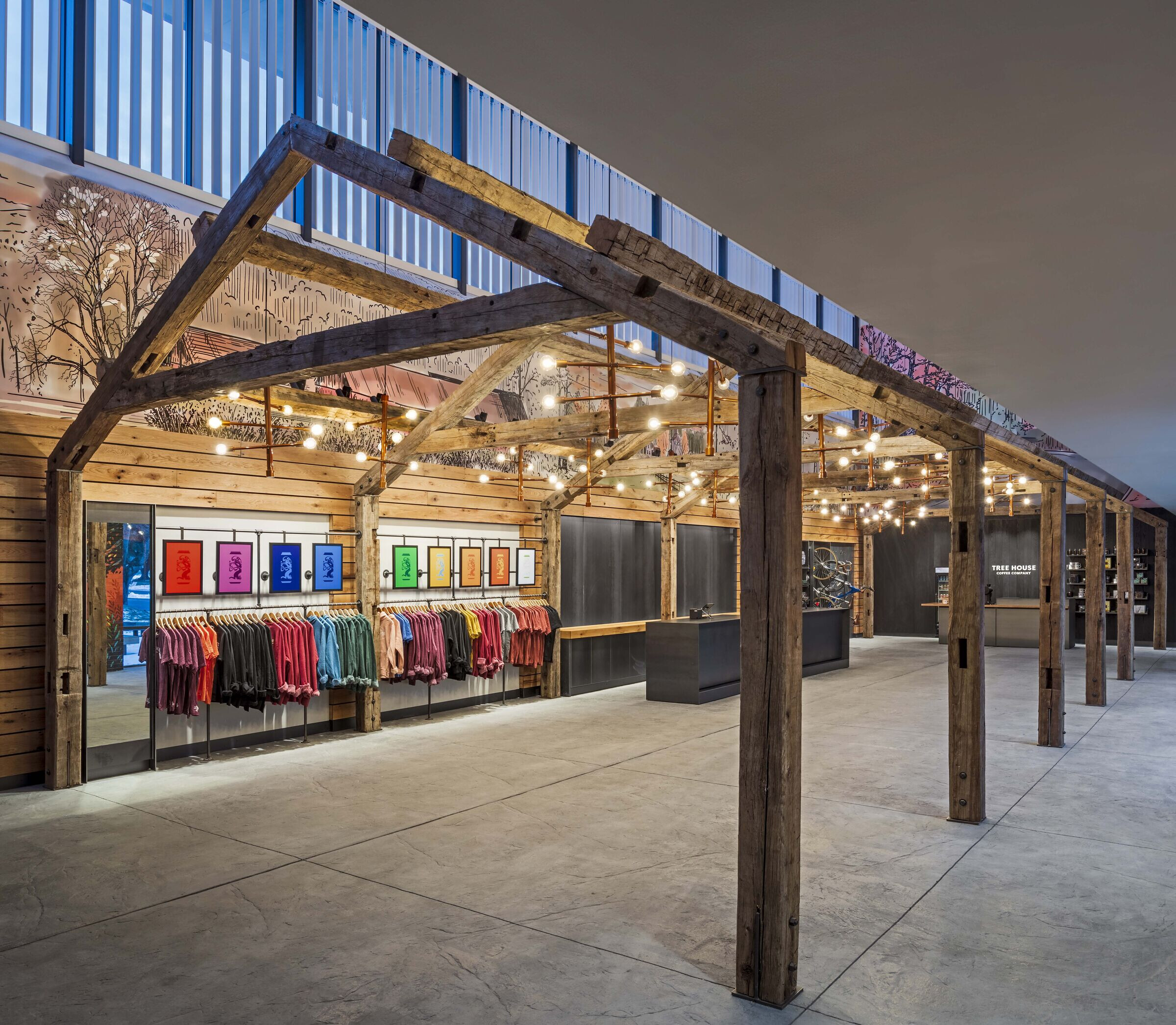 Materials used include reclaimed wood planks and timbers, polished and stamped concrete, blackened steel, recessed and sill lighting, custom chandeliers with a powder-coated copper finish, and 6,300 cans of beer that were upcycled as a low impact design option. While meant for the current space, our selections were purposefully chosen with the future in mind as they can be reused and reengineered down the line.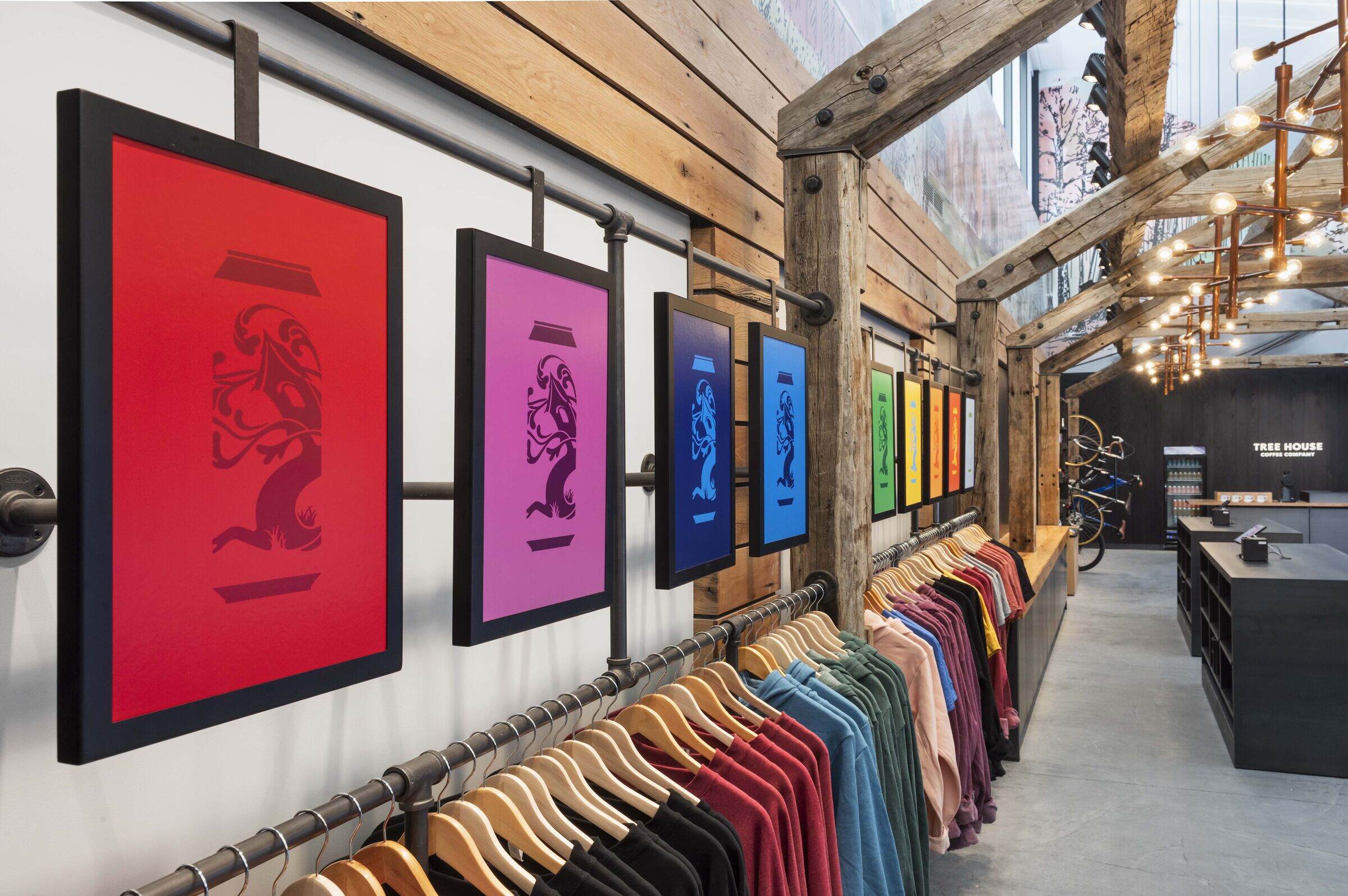 The brewery's new home in Deerfield delivers the cheerful and communal environment the brand is known for, and a memorable experience that's sure to bring visitors back for more.