Situata a Louisville, Kentucky, la Filson Historical Society è un'organizzazione che raccoglie, cura e archivia il ricco racconto della regione della Ohio River Valley, offrendo un'ambiziosa gamma di programmi educativi e risorse culturali che supportano questo obiettivo. Con sede nel quartiere storico di Old Louisville, la Filson è circondata dalla più grande collezione contigua di palazzi vittoriani della nazione, sviluppata durante la Great Southern Exposition alla fine del 1800. Dopo 130 anni di raccolta e funzionamento, il Filson ha superato la sua attuale sede nella Ferguson Mansion - un esempio storico di architettura Beaux Arts.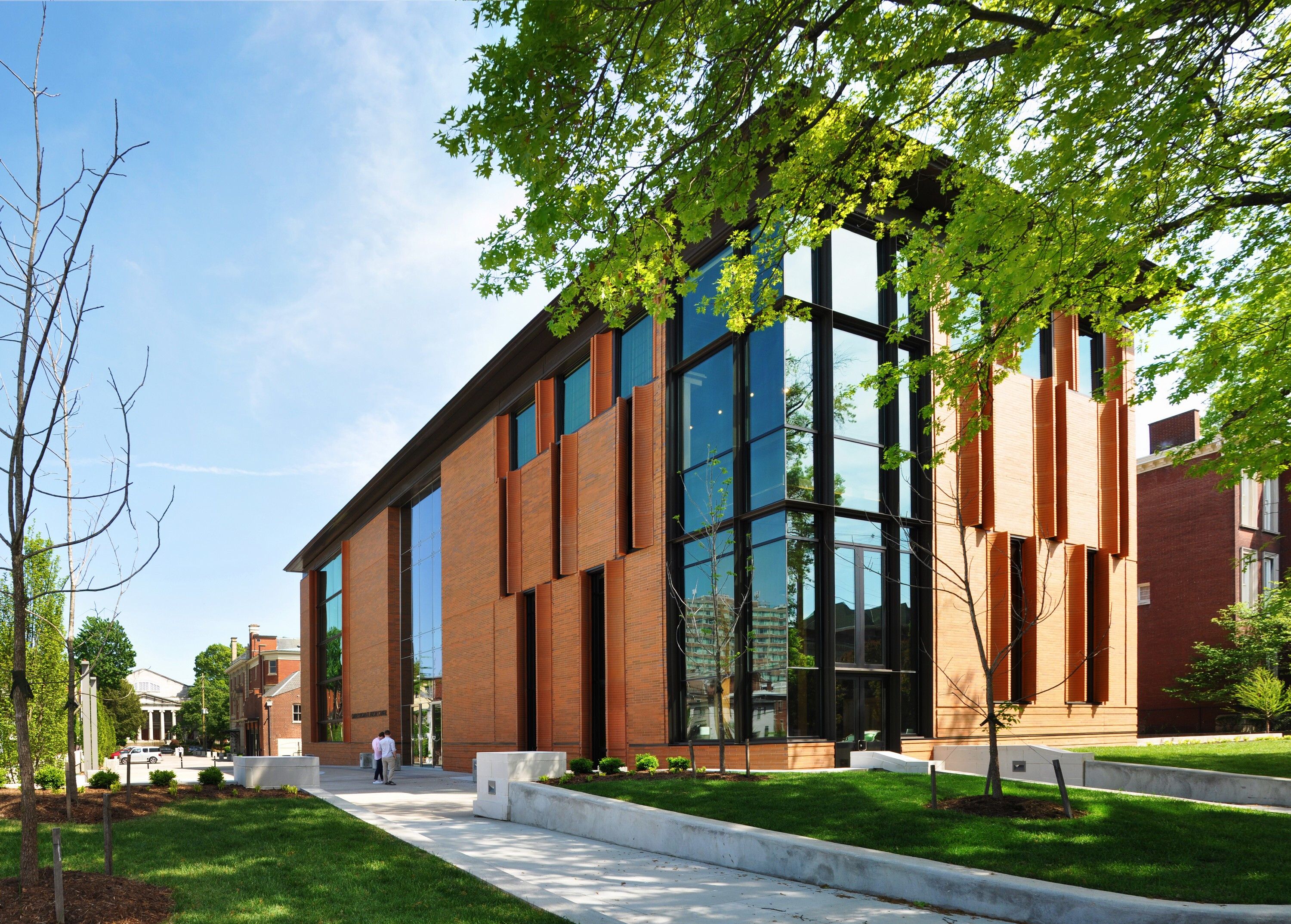 L'Owsley Brown II History Center è una nuova struttura di 30.000 piedi quadrati - una componente di un'espansione unificata del campus che include la rinnovata Ferguson Mansion, una Carriage House adiacente e una nuova piazza pubblica. Rivelando visivamente le sue funzioni interne alla comunità ed enfatizzando l'uso di tecniche di costruzione contemporanea a strati, il nuovo History Center presenta un deliberato contrasto spaziale con il Ferguson Mansion, con le sue dense pareti in muratura e le sue piccole aperture. Dal punto di vista programmatico, il progetto incorpora spazi per eventi multiuso mentre raddoppia la capacità di stoccaggio dell'archivio di The Filson.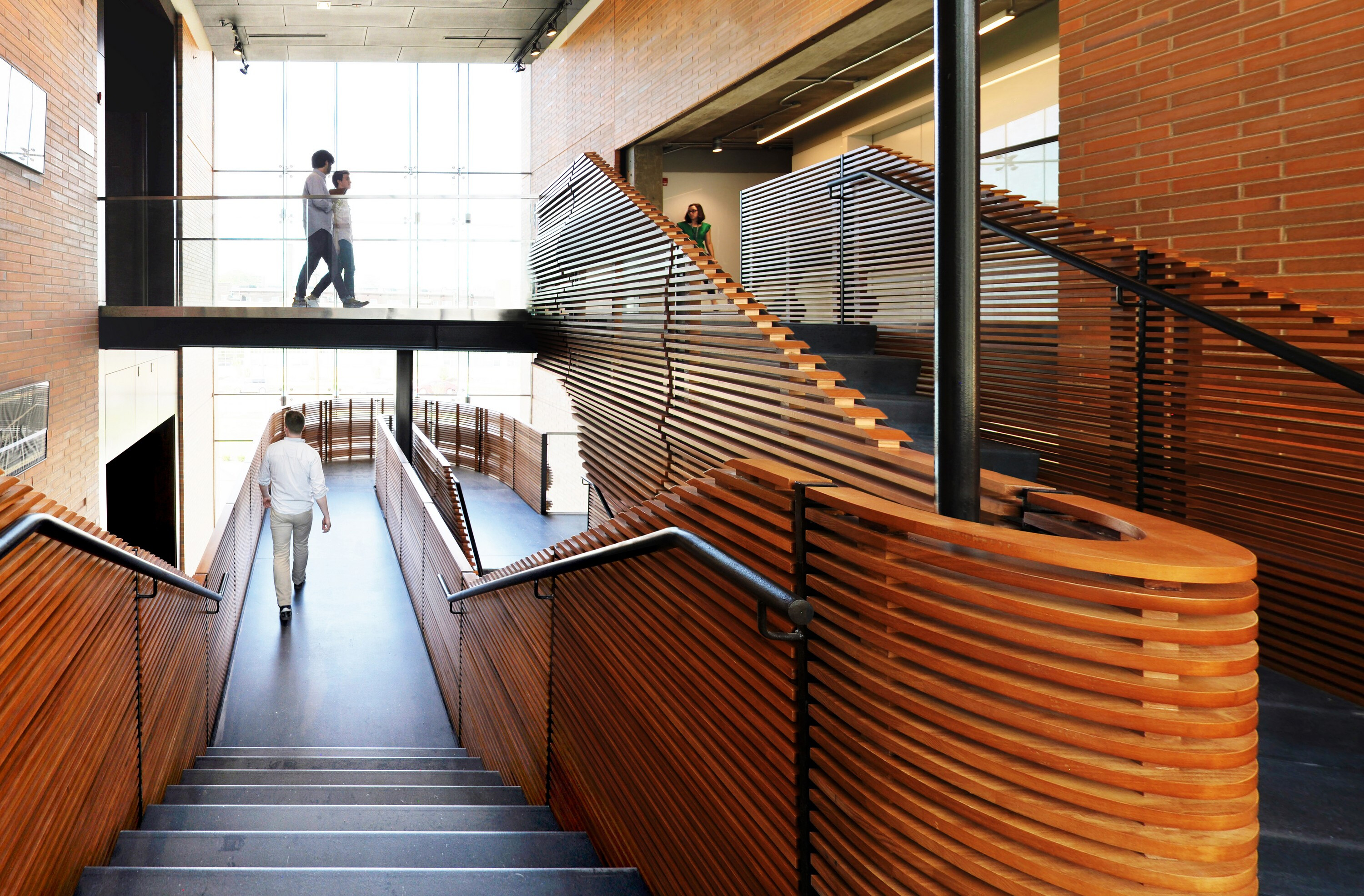 Guidato da un'ampia ricerca contestuale del distretto di conservazione di Old Louisville e ispirato dai componenti architettonici della Ferguson Mansion, il nuovo edificio richiama i dettagli tradizionali del periodo attraverso il legno - in particolare l'uso esclusivo del pioppo tinto (conosciuto anche come "albero dei tulipani" - l'albero di stato del Kentucky). Soffitti ornati, scale elaborate e altri elementi sono reinterpretati con tecniche di fabbricazione contemporanee che indagano la proporzionalità, la profondità e la stratificazione dei materiali. In un riferimento astratto al focus storico di The Filson sulla Ohio River Valley, gli interni rivestiti in legno degli spazi pubblici principali alludono a precedenti concettuali come gocce d'acqua, increspature e superfici rifratte.
A testimonianza del suo processo di progettazione inclusivo, l'Owsley Brown II History Center è l'unico edificio su larga scala all'interno della storica Old Louisville a ricevere l'approvazione unanime della Landmark Commission della città in oltre 40 anni. Dopo otto anni di progettazione, raccolta di fondi privati e costruzione, il progetto è stato completato nel marzo 2017.