Do we like to partner with socially conscientious brands that are raising the bar in the retail industry? Yes, we do.
Everlane, known for exceptional quality, ethical factories, and radical transparency, has begun to selectively open more brick-and-mortar locations. When invited to work with their team on several new retail stores, our response was, "when do we begin?"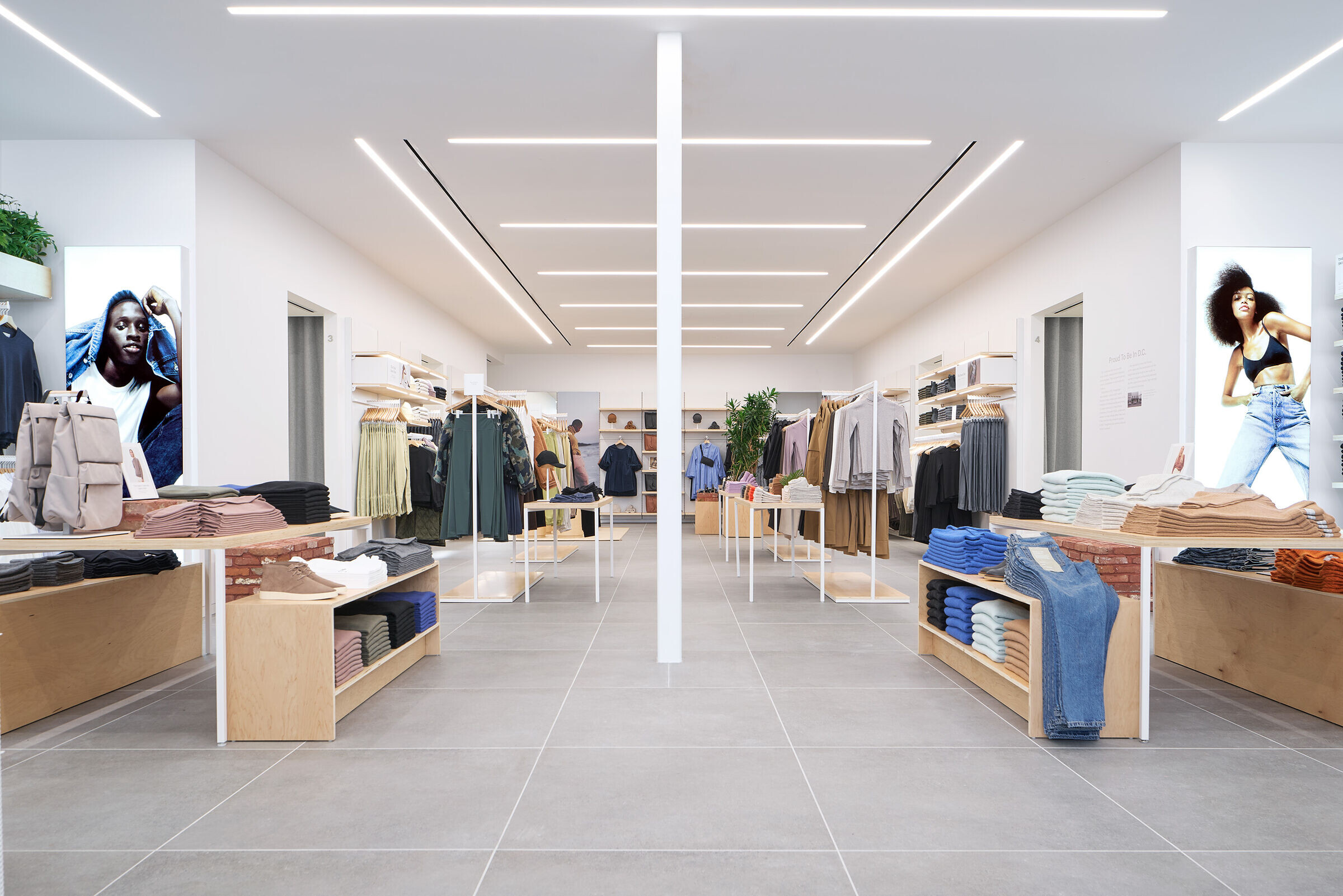 Initially brought on as Architect of Record, we also collaborated with Everlane on design decisions, executing their brand identity and aesthetic at new locations in Seattle and Georgetown. While there is recognizable brand consistency at every store, aspects of each location are also woven into the experiences. Both stores, for instance, were uniquely fit-out within their existing buildings. As a Boston-based Design Collaborative, our team's experience with the permitting process in historic cities such as Georgetown allowed us to smoothly navigate through the challenges.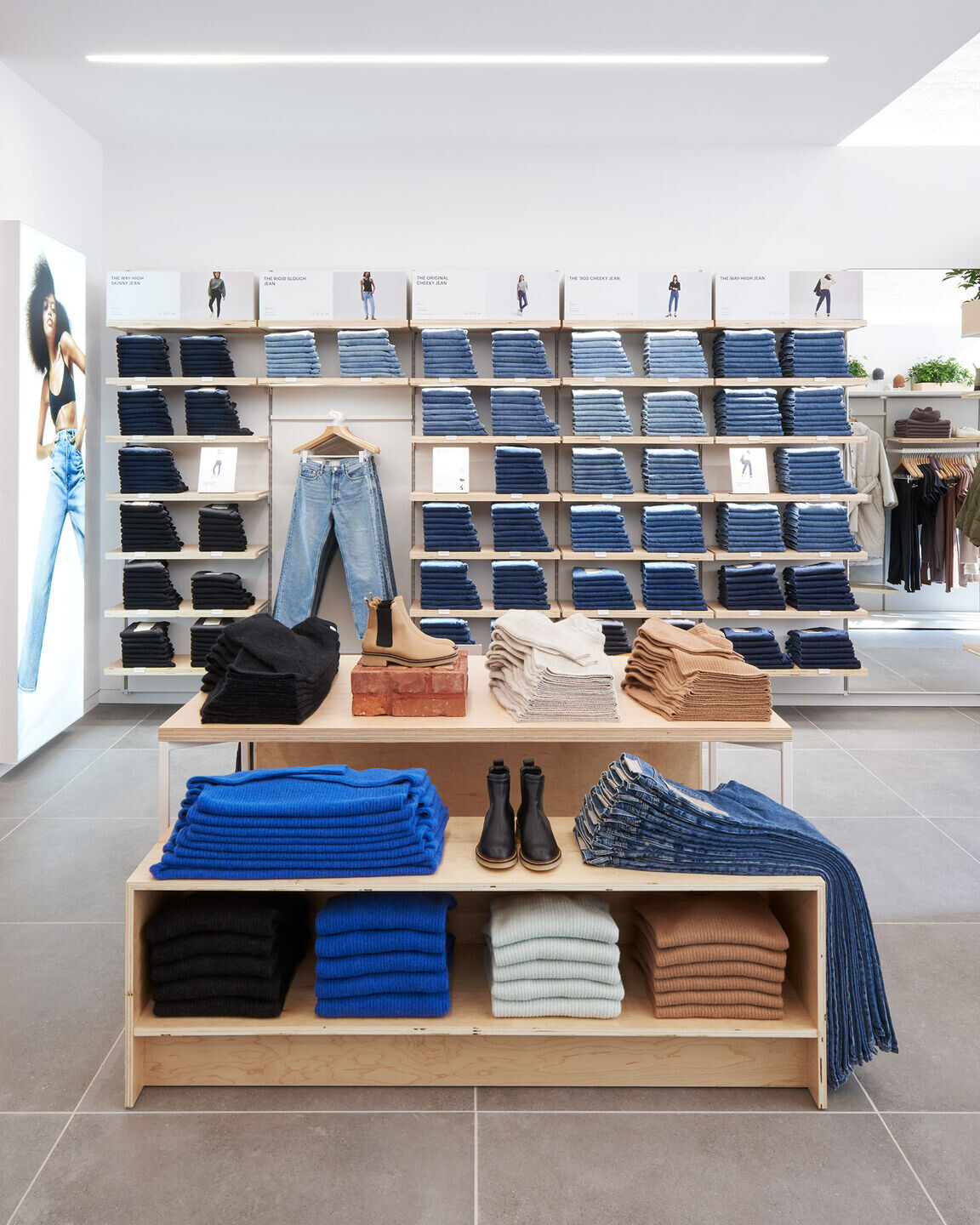 With a scope that includes new facades and interior fit-outs, Everlane and our team have also experimented with new lighting and finishes in an effort to maintain the integrity of each building's structure. Natural light is a key concern for Everlane and in both locations, we had opportunities to bring the sunlight into the stores. Georgetown had a gorgeous existing 3-story facade with windows on each level. We removed the plywood deck to open up the joists and let light from the second and third-floor windows spill into the space. In both stores, FSC (Forest Stewardship Council) certified wood was used for the millwork. Fitting room privacy is achieved with eco-friendly wool curtains. The bright, clean, and natural brand palette is seamlessly integrated into the established surroundings.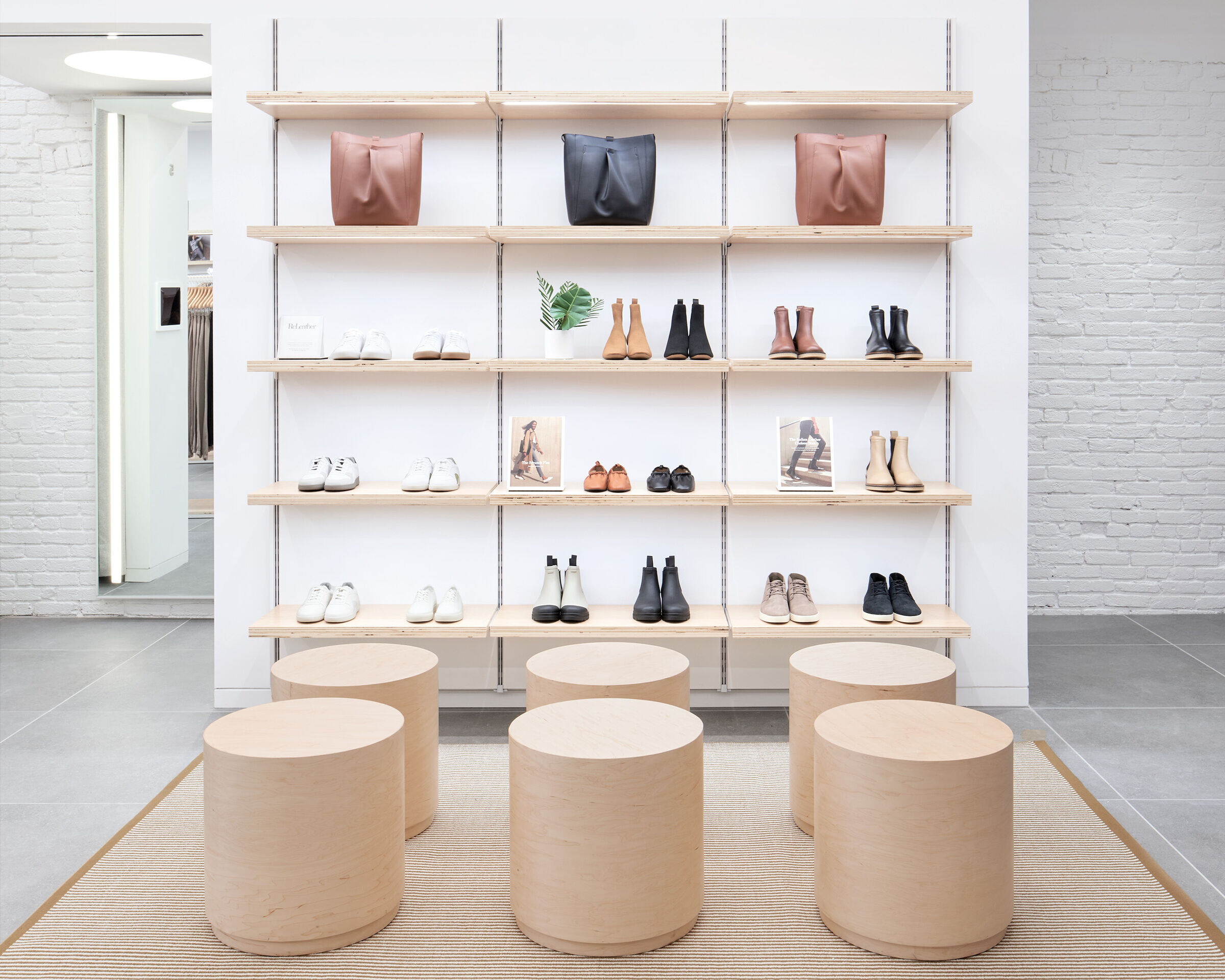 Now that the Seattle and Georgetown retail experiences are completed, we're looking forward to the future with Everlane as the brand continues its plans to expand its retail footprint and sustainable design standards.