Located in the coastal town of Alibaug, near Mumbai, the House of Concrete Experiments by Samira Rathod Design Associates is a project that explores concrete in all its aspects including its use in planning, construction, the structural design, material usage, services, and light. The house is for a graduate of MIT with a progressive outlook and attitude towards innovation
At the outset of the design, it was decided to situate the house so as not to disturb the trees on site. This resulted in the meandering, fragmented form of the house.
Planned as a large studio space with just one bedroom for the couple, two guest rooms are stacked in a separate building as an annexe to the main house and are separated by open courts. Large and column-free, a seamless flat concrete ceiling creates a sense of volume.
With walls ranging between 450mm and 1000mm thick, an active cooling method is inspired by an ancient method of capturing cool breezes, taking advantage of the thick walls by carving out small ducts to carry, cool, and circulate air through the volume of the house.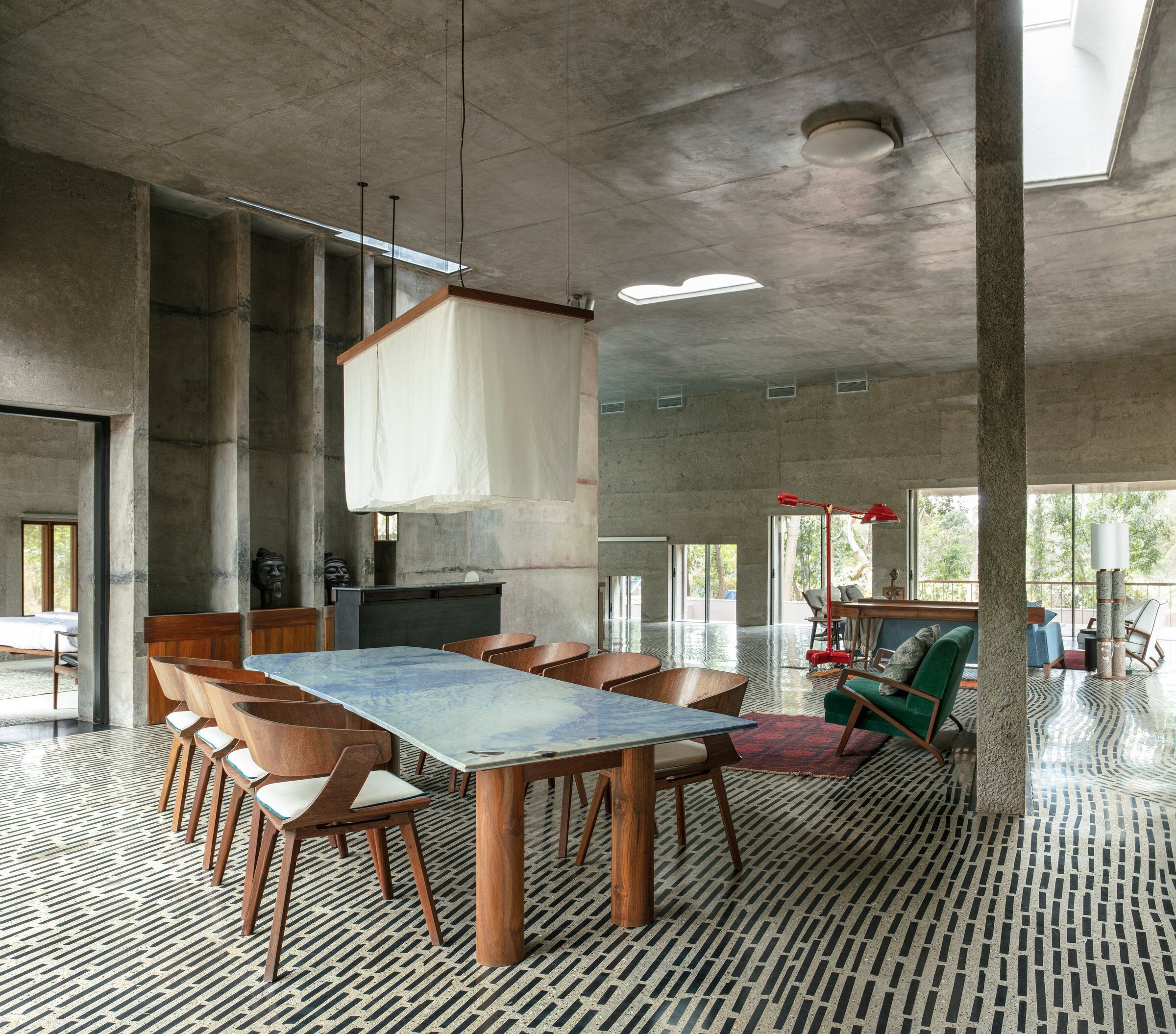 The thick concrete walls are made of debris from the site, reducing the project's material usage. Debris includes stone chips, broken bricks, and waste stone. The tactile walls are cast in several different ways including waterjet, cast-in-place and form finish with pigments.
Floors are made by recycling waste stone pieces in concrete terrazzo. Black, white, and pink stone and different broken ceramic tile chips are used in different areas to create a large artwork feature on the floor.
Finally, light plays an important role with multiple skylights that literally 'play' with the light.