"Follow the valley until you meet another valley opening to the west between two hills. In it, you will find a road. Follow it. It will lead you to the City of Zerzura. It is a white city, like a dove."
– Author unknown, 15th century
ZZURA, an exotic and cozy speakeasy inspired by Zerzura - the hidden oasis in the Sahara Desert - ZZURA. Behind this new concept are some of the co-founders of The Daily Tot. They joined forces with new partners passionate about the F&B industry, along with expert Gagan Gurung. Infusing the intimate contemporary Middle-Eastern concept that delivers a lifestyle of elegance and sophistication, ZZURA was born.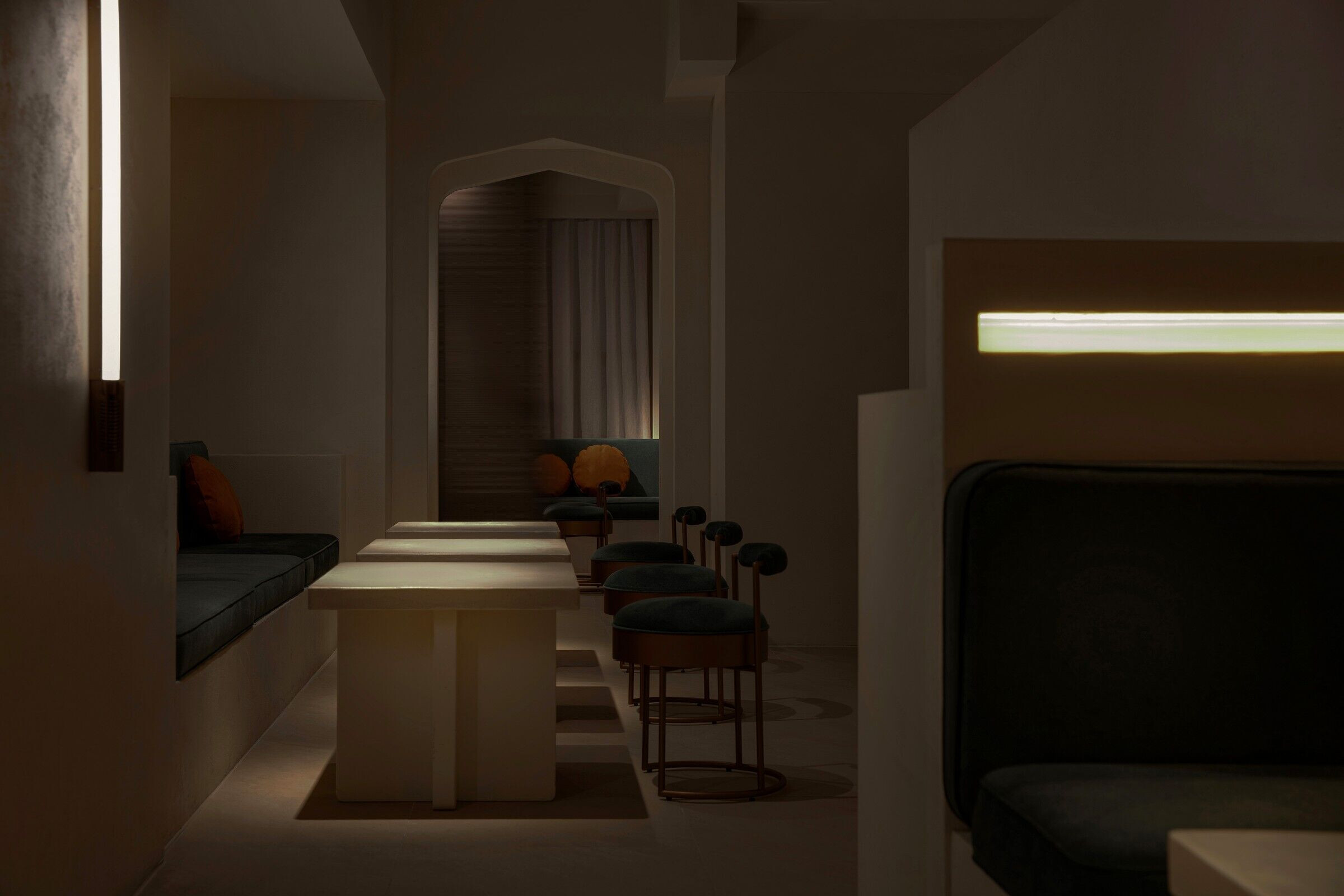 Located at the heart of the city next to Soho, serving cocktails inspired by flavors found in the Middle East and designed by industry's ardent enthusiasts Princebir Singh (former head bartender of Zuma) and Gagan Gurung (co-founder of Tell Camelia). The vision is to offer this busy city a subtle and curated lifestyle. A mythical place brought to life. ZZURA takes customers through an exciting journey of flavor exploration, with a combination of elegance and craftsmanship. Welcome to ZZURA.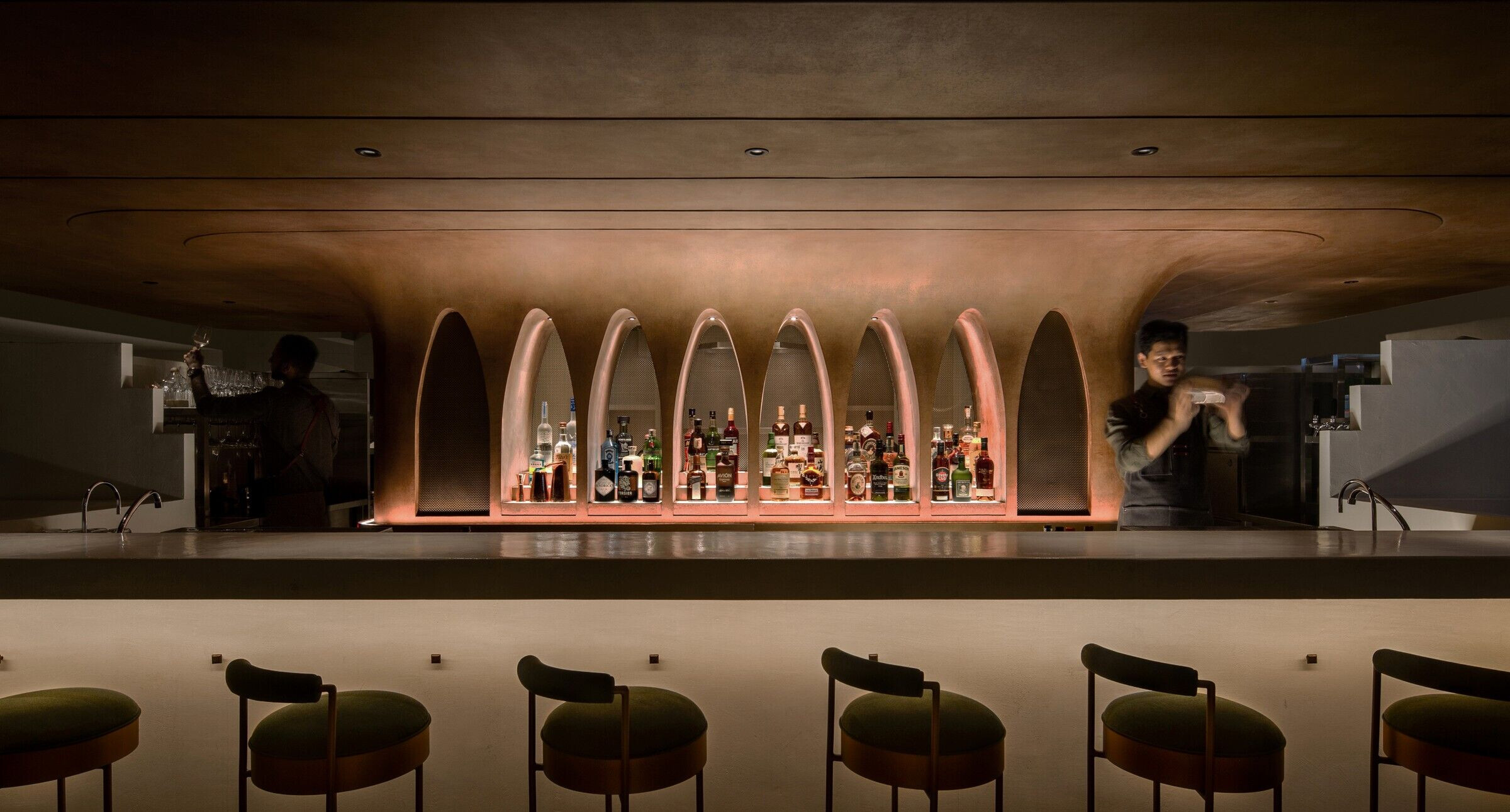 Conceived as a space to bond; a space to make fond memories, the bar is curated for curious wanderers who seek paradise in the middle of a busy city. The design of the venue by Hong Kong-based studio NC Design & Architecture evokes intimate and sensual proportions, headed by a special Bait-al-Sha'ar reception. When the curtain is lifted, the dimmed lighting arouses a sense of mystery and imagination arriving into this hidden oasis. Middle-Eastern-inspired arches, water fountains, and various silhouettes put a modern twist to the traditional Middle Eastern architecture and landscape.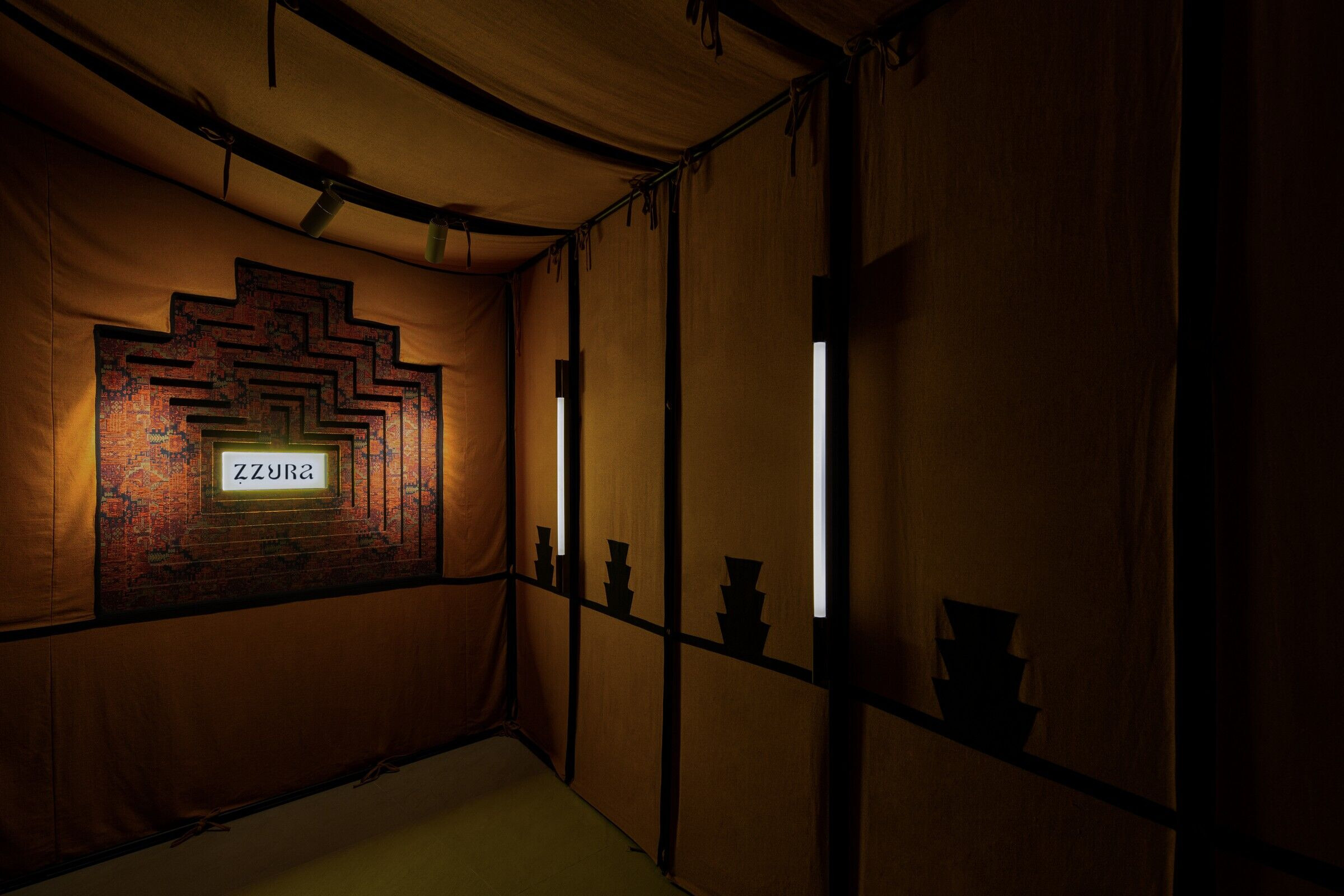 The long bar is inviting and warm, while the unique corner banquettes at both ends allow our bar masters to attend to the customers closely. For a quiet romantic moment, the luxurious tent-inspired room awaits the ones who desire more privacy and an elevated mix of senses.
The bar is helmed by Princebir Singh assisted by Santosh Gurung (former head bartender of On Dining Kitchen & Lounge) and Matthew Law (previously of Dr. Fern's). Opening a signature food and spice-inspired cocktail menu, expressing the richness and uniqueness of the Middle-Eastern culture for a friendly gathering.