The renovation transformed the existing 3 story 865 square meter space into an airy, fun, and colorful baby retail store. In visioning session, we had difficulty in locating the store because of all similar cold structures in the district. The store building was very uninviting in external appearance and gloomy within. The concept of the design was based on capturing the attention of visitors. Therefore we chose a warm and bright color for the exterior facade.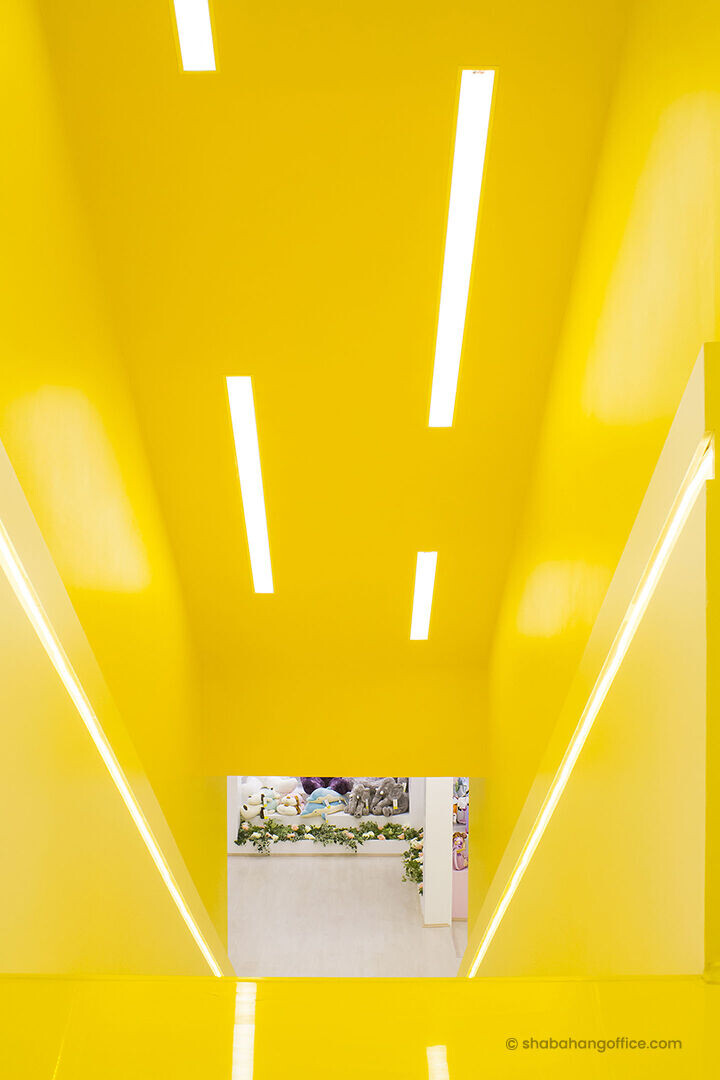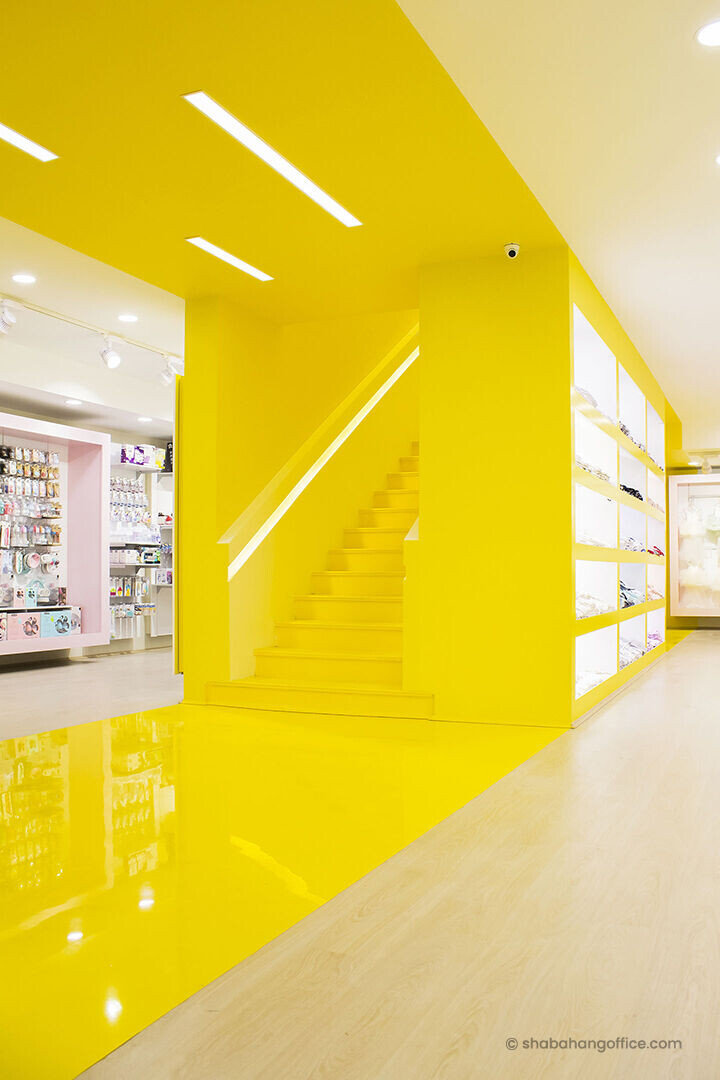 Passersby young and old may feel pull, starting with the vibrant yellow color of the exterior. The continuous yellow color moves through all floors acting as the guide for new customers and ends in a color splash in the lower ground level.
Whitewashed walls and pale wood flooring act as a neutral backdrop for colorful products. After passing through the door the visitors find themselves on a yellow path which leads them to the stairs.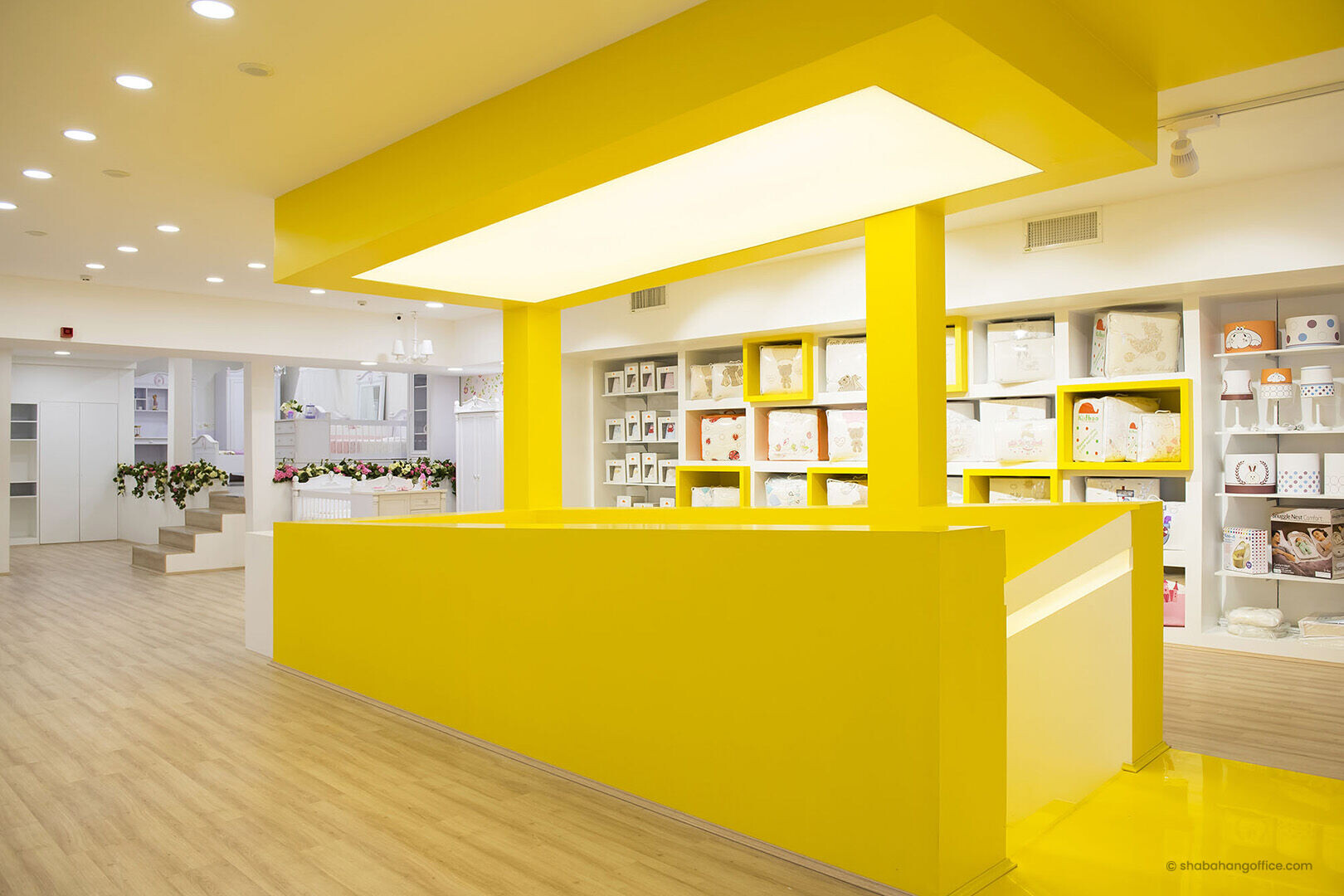 The products are divided according to their size and category: Larger baby products (such as bedding, furniture, stroller, etc.) are located on the second and lower floors while the smaller and commonly used baby items (such as apparel, feeding, etc.) are located on the ground floor.