Bringing together two schools into one ground-breaking new campus, Wurun Senior Campus is a highly sustainable world-class education facility for up to 650 students. The architects needed a material to bring the six levels of this extensive school together, creating a sense of unity across the campus, and Maxi Panel provided the perfect solution. Maxiply worked with the architects, Grimshaw and GHD Woodhead, to provide solutions for a range of spaces throughout the new campus including providing a Group 1 Fireshield coating to ensure compliance.
Maxi Panel Baltic Birch is used throughout the campus as a robust, sustainable and aesthetic wall cladding and joinery solution. The light tones of Baltic Birch provide a neutral yet texturally rich palette which is sure to endure the rigours of a senior school. Maxi Panel is used in a range of spaces throughout the school from the gym to the reception counter and even the lockers, demonstrating its versatility and durability. It has also been used as the backdrop for signage for a sleek and integrated solution.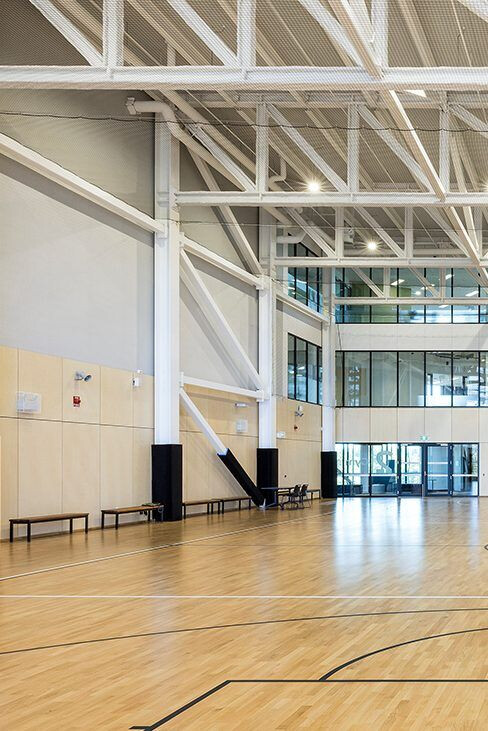 Perforated Maxi Panel flanks the stairs in the spacious atrium space at the heart of the school. This informal gathering space connects all precincts of the campus and is the meeting point for each of the distinct learning spaces. Perforated plywood allowed the designer to maintain the same material, but adapt it to suit their acoustic and aesthetic needs.
Compliance is achieved via a Fireshield coating which achieves a Group 1 rating demonstrating it's possible to bring the natural beauty of plywood to the most challenging of environments.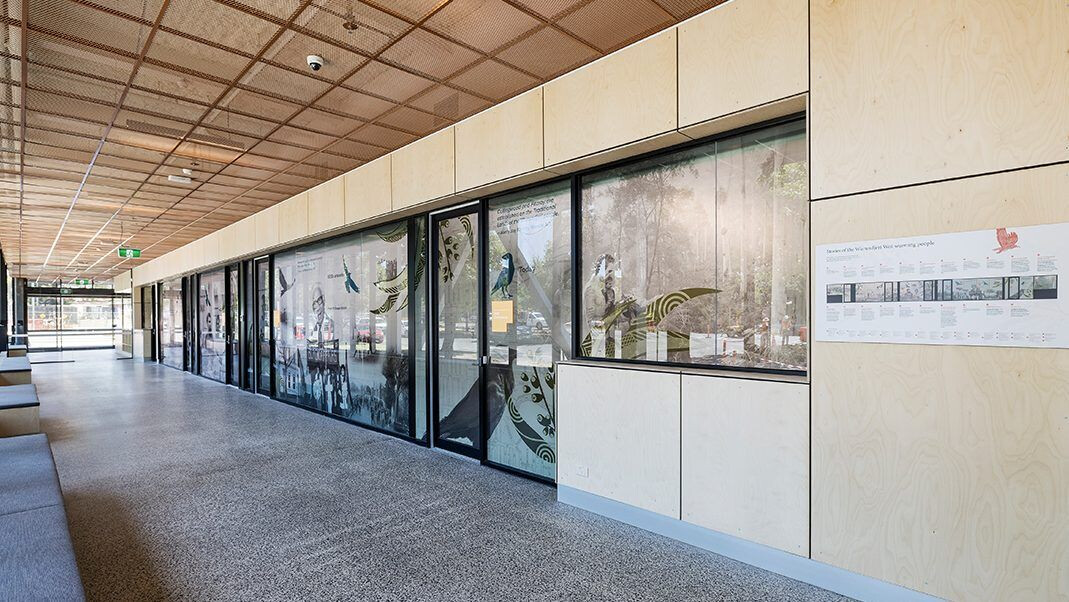 Maxiply are excited and proud to be a part of this revolutionary VSBA project, a truly 21st-Century school building supporting the pedagogical needs of tomorrow's students.