Workki Coworking Center is a new business-class space in Moscow for work, business meetings and events, the largest separate building of similar format in Russia. The reconstructed building is rectangular in terms of structure, with radial curvature of the end facades inscribed in the elongated rectangle.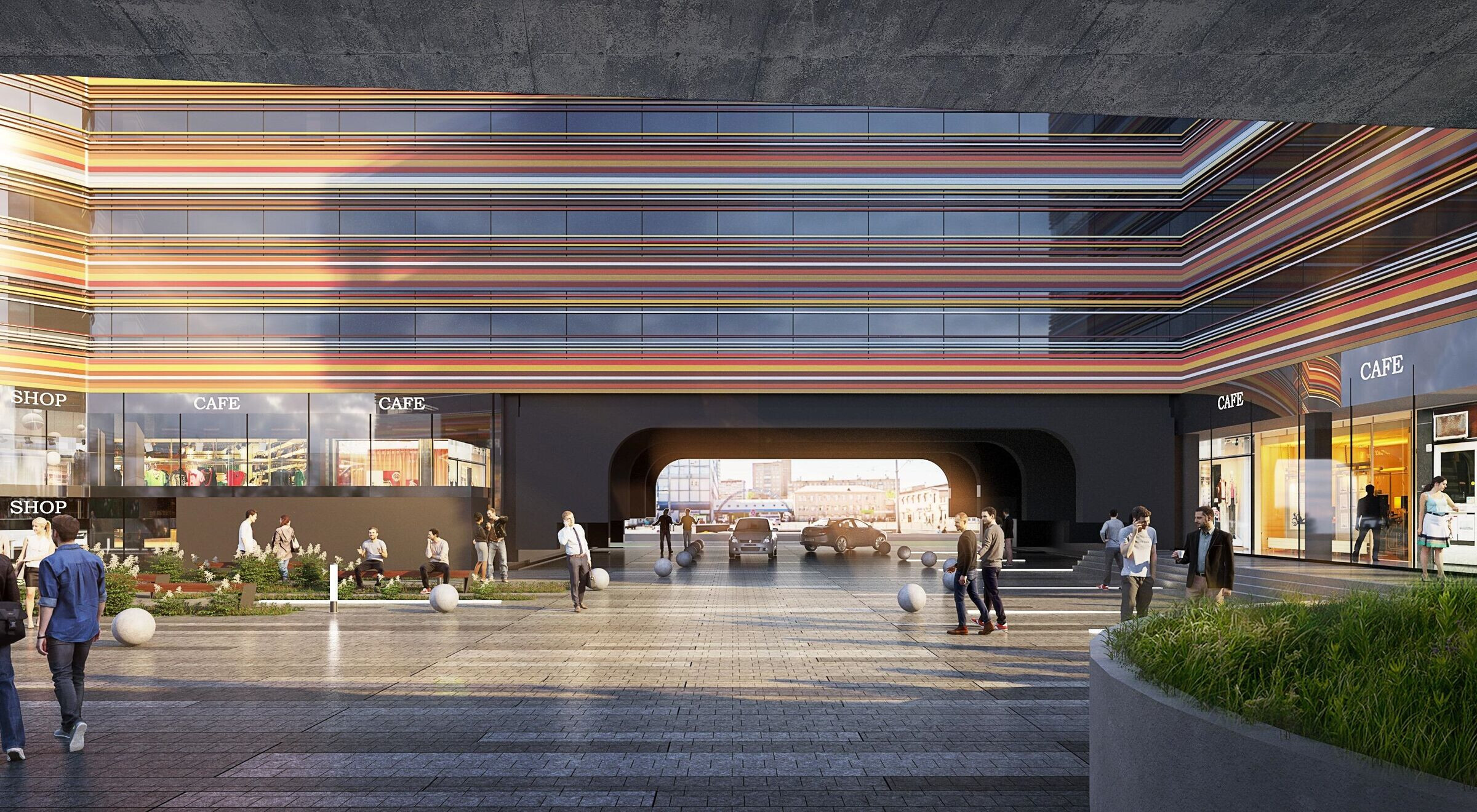 The reconstructed building is located in a knot at the intersection of transport routes, which became the basis for the architectural image and a facade solution creation.

The idea was to create a visual perception of the object in motion. The composition of the facade by architectural bureau SPEECH is formed by a rhythmic alternation of horizontal color strips of warm tones, supplemented by plastic volume and large geometric figures.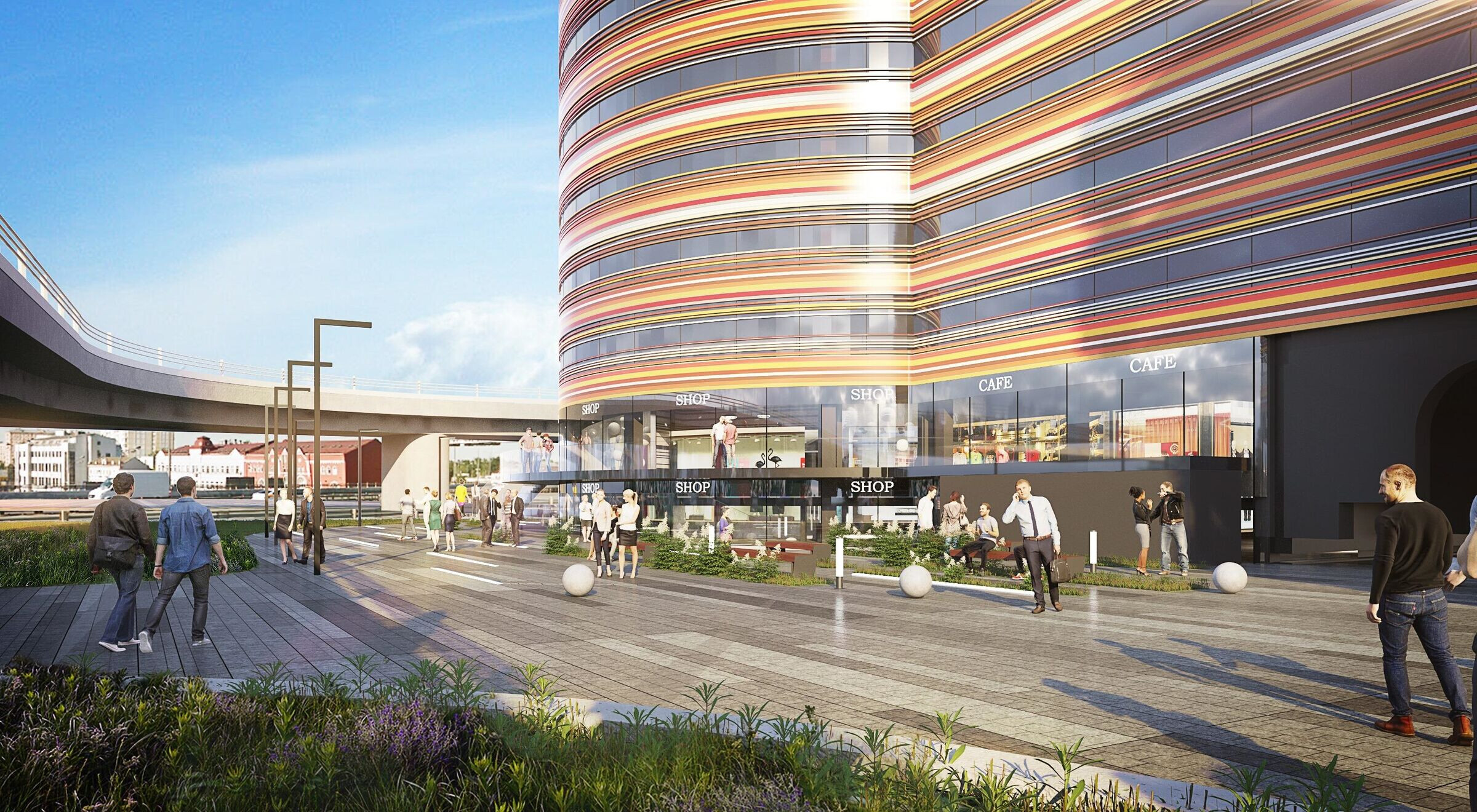 When looking at the facade, an association is born with the lights of the night city and the light from the headlights of passing cars. A separate compositional accent was the through-through arc in the middle of the building, marking the main entrance and the entrance point to the parking lot.

The project was implemented in the format of a multifunctional complex with a total area of 15 300 m2. The building was built in 2008 and was used as a car, office and shopping center in different years.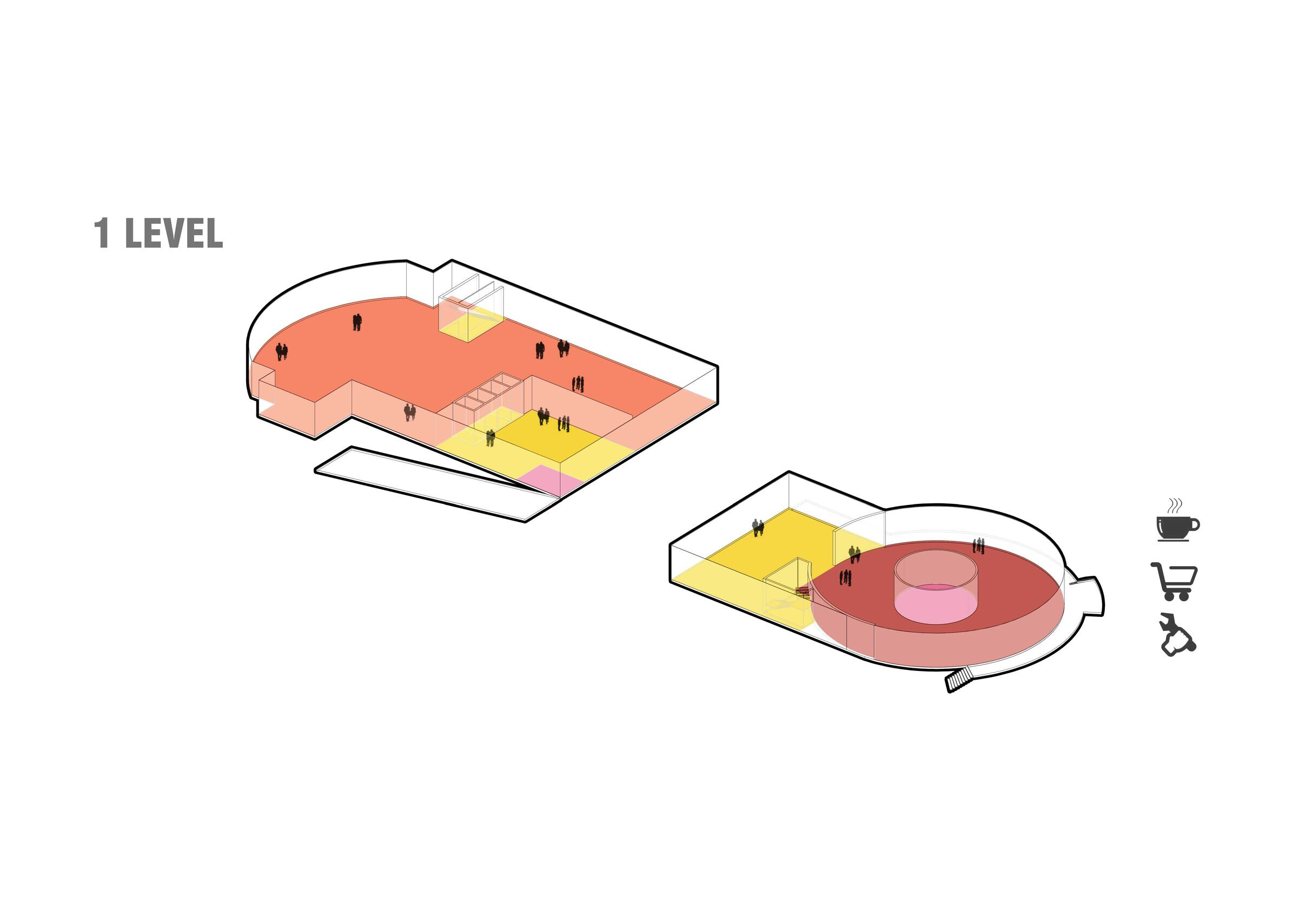 The interior area of the complex is 1.3 hectares, there is a large parking area, there are several garages. The building is equipped with all communication systems, including fire safety, ventilation, air conditioning.

The renovation project includes a redesign of the interior rooms, a change in the facade of the building with new entrances, while preserving the main volume and the structural basis of the building.
Some parts of the 1st and 2nd floors were combined, making it possible to create large light retail spaces with the possibility of organizing functional zones of common use.