New structure
wUrck in collaboration with Houtmerk refurbished the interior of a typical twin townhouse built in 1909 near Rotterdam center. On the insight the spacious residence has high ceilings and plenty of light but many of the characteristic details are lost already long before this rebuilding. After losing its "en-suite" arrangement and the ceiling decoration, the living room became one big, elongated space, challenging for arranging interior parts and kitchen into one interconnected whole. wUrck created a logical structural arrangement by adding a new "wooden heart" to the interior.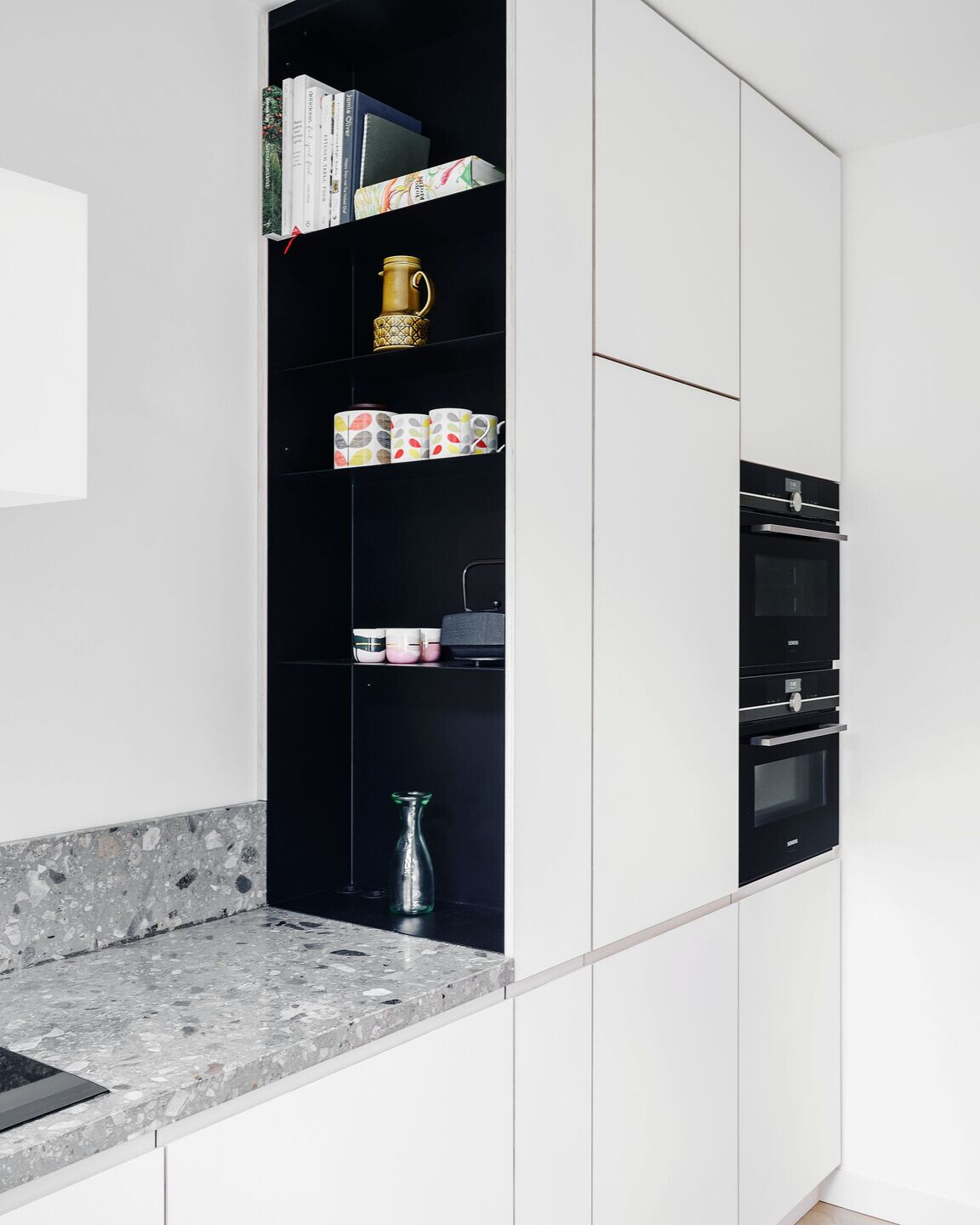 This piece of hybrid furniture, transforming a kitchen counter into a display case, functionally connects different zones of interior and facilitates approach to the kitchen. The wooden heart harmoniously connects with the herringbone oak floor and contrasts with the white-plastered walls. The glass steel-frame sliding door separates living and dining areas. Bringing back the modern interpretation of "en suite" and the full-height wall furniture makes possible to use the interior space in multiple ways.
The kitchen counter with a unique Terazzo finish transforms to a kitchen island bordering the backyard garden. The wider counter is placed between kitchen and dining areas. The space feels wider and accentuates the façade openings onto the garden and the inside-out relationship.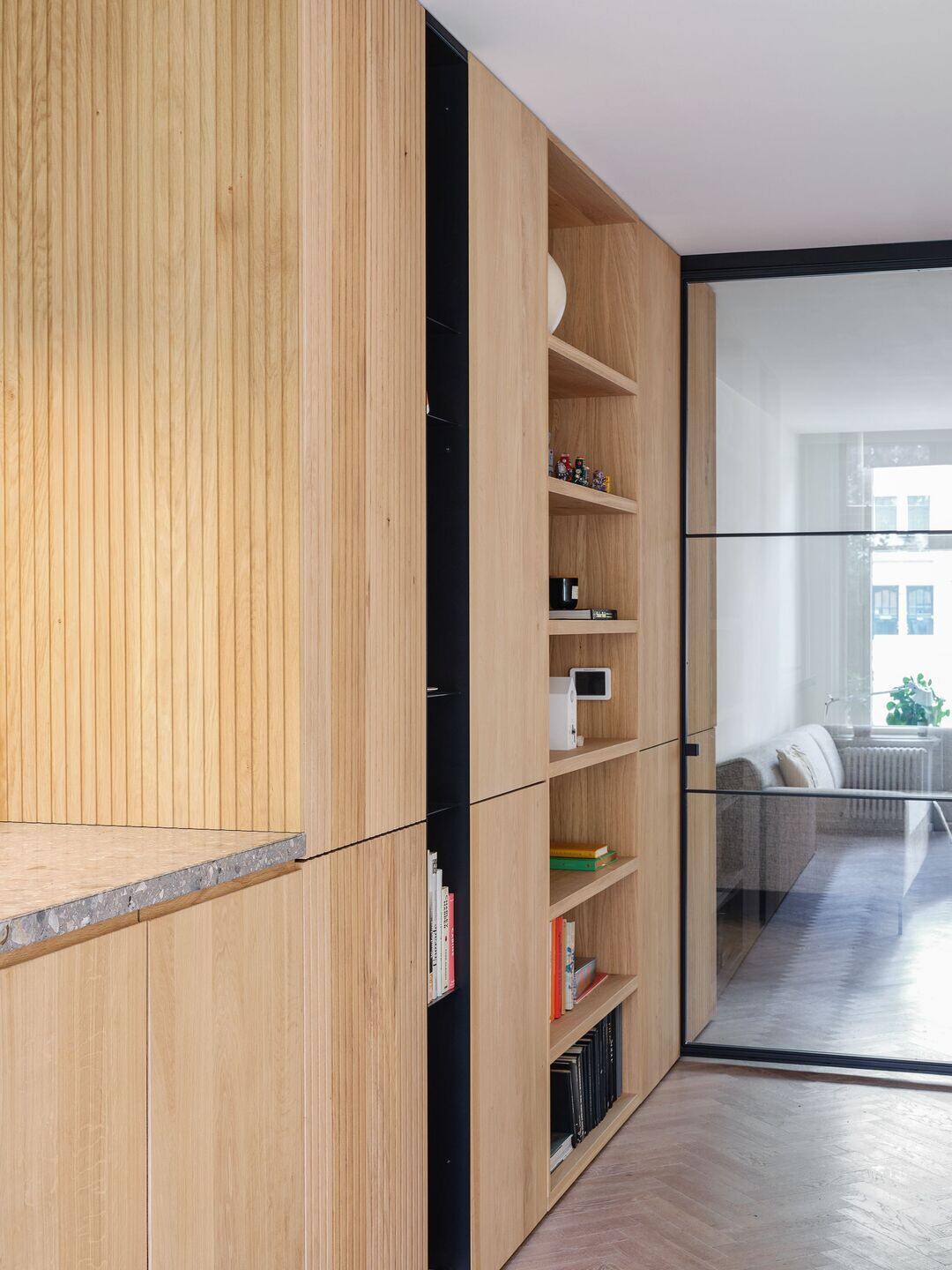 The custom wall case is made of the massive wooden panels in combination with niches for the display items executed in black steel. The elegant profiles are milled into the wooden panels.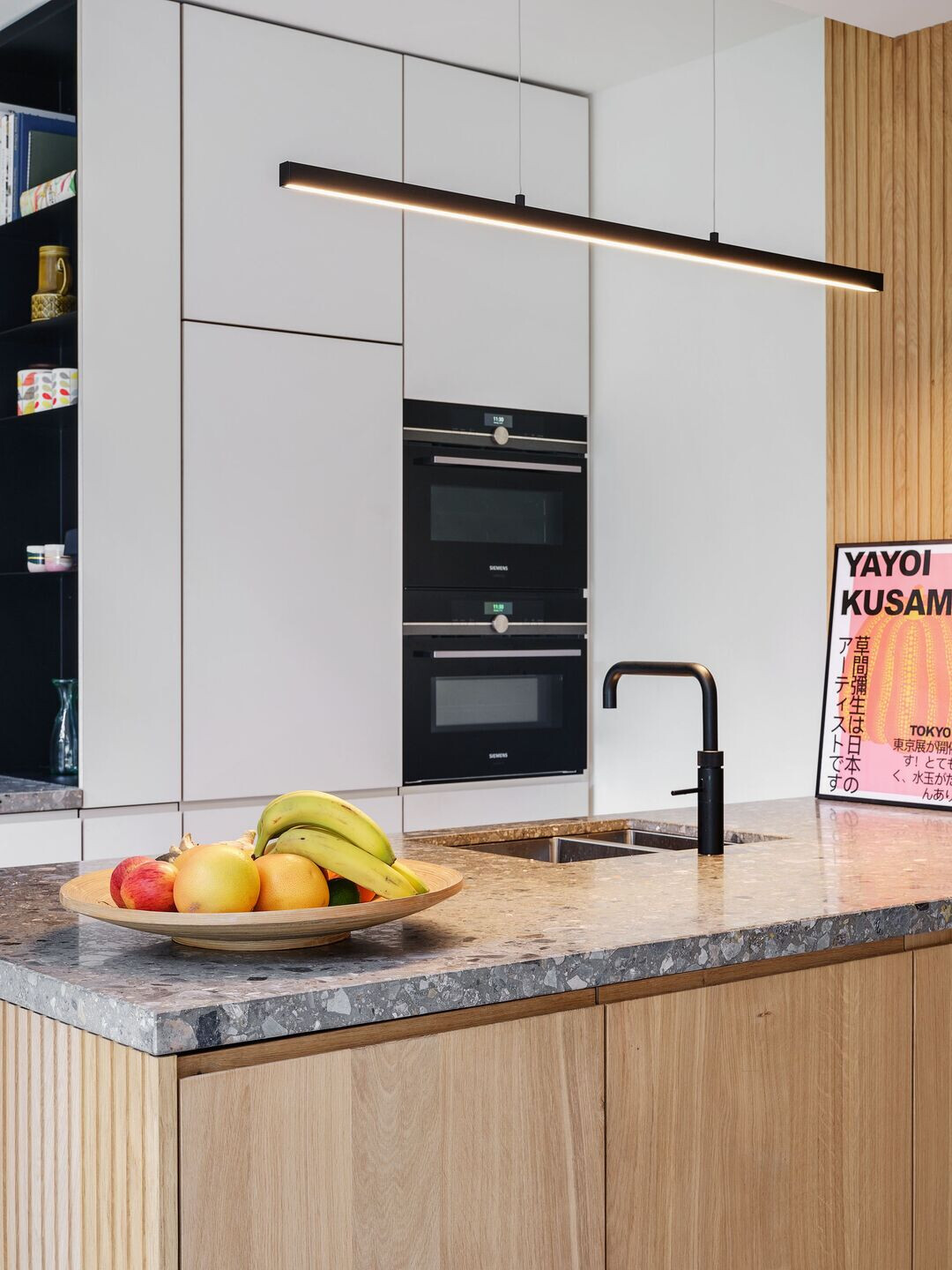 The contrasting kitchen cabinets at the townhouses separation wall are executed in multiplex board topped with the white mat Arpa Fenix finish with scratch- and dirt- resistant properties. The high-quality core of the board left visible in the round milled door handles. The pressed-in steel strip doorhandles are coated in white.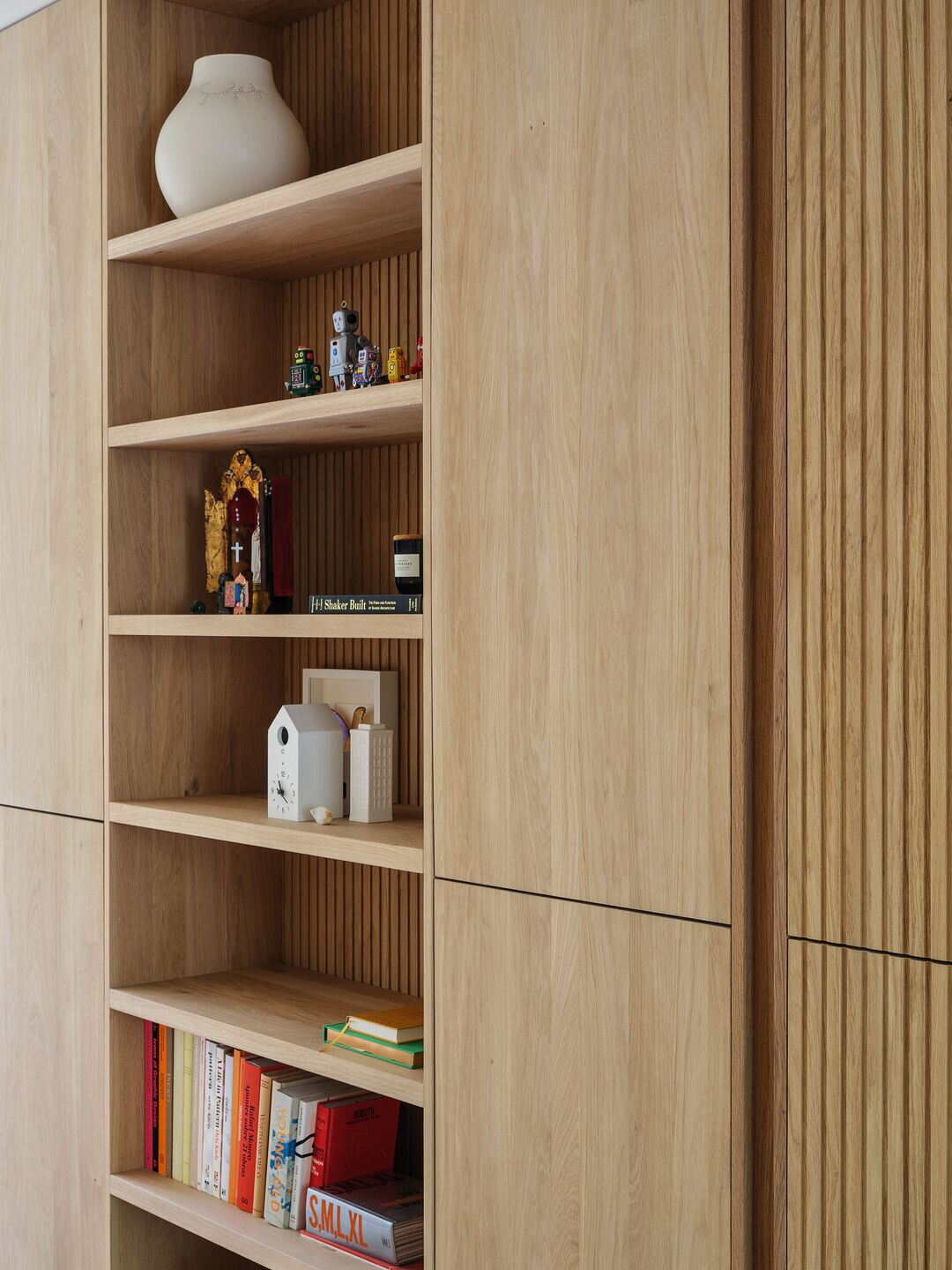 The living- and dining areas are separated by a glass sliding door in slender black steel frame and transoms. The door elegantly divides the elongated space and visually widens the interior. It makes possible for family members and their visitors to seclude themselves in different rooms. Closing off the sliding door keeps the unity, ambiance, and light on the entire ground floor.
Team:
Client: Family Casas de Rooij
Contractors: Houtmerk, Ciolina
Collaborator: Houtmerk