The property owners initially wanted to commission a prefabricated house manufacturer. During the planning process, however, it turned out that the site's special requirements could not be met with a standard solution.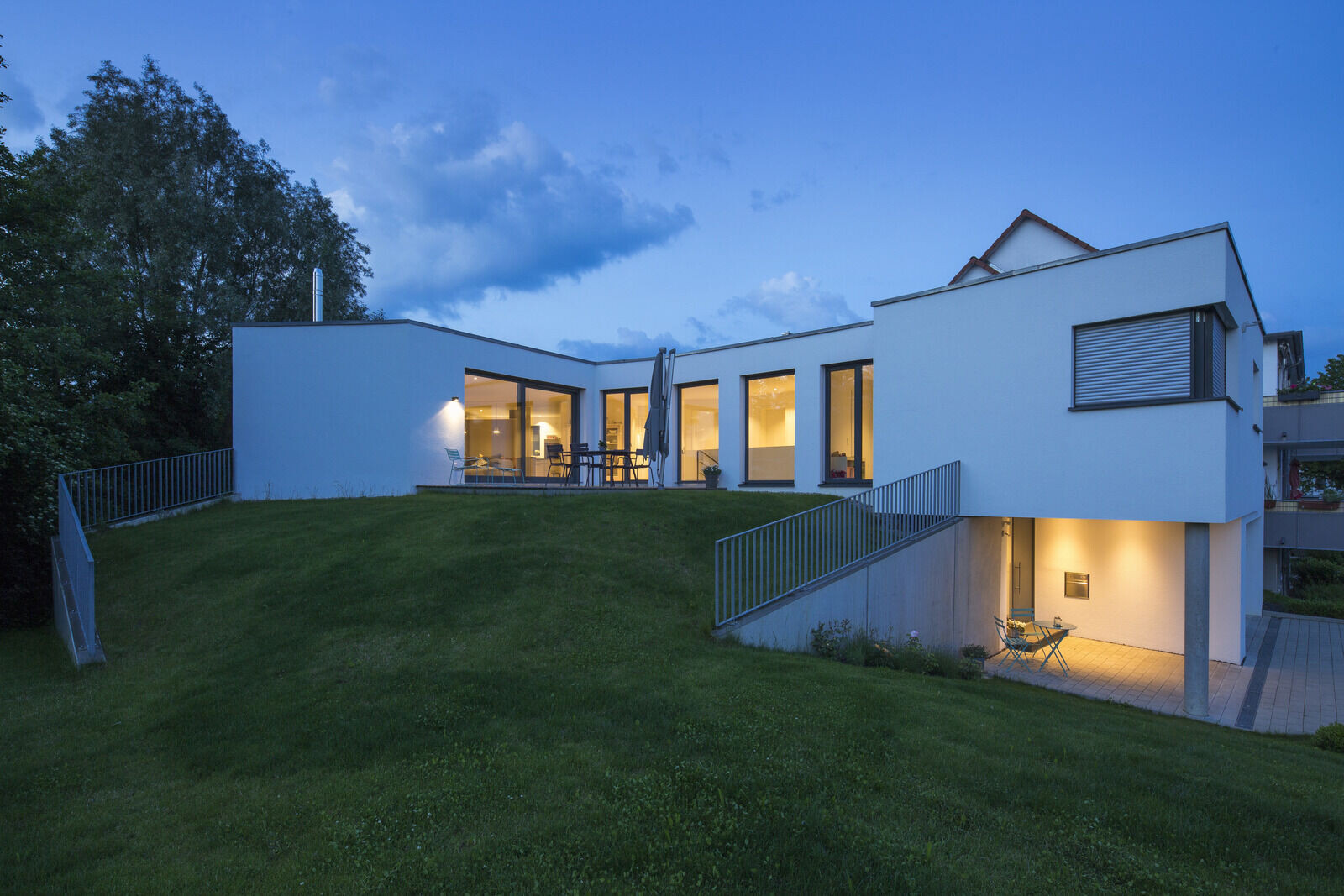 The proximity to a stream raised the question of how the residential areas can be protected in the event of flooding. A further requirement was the visual demarcation from the cycle path and pedestrian walkway on the opposite side of the property.
Our office now proposed a modeling of the site. The formerly almost-flat property was filled in during the conversion, building level zero was built into the artificial hill afterwards. For the cycle path and pedestrian walkway at the foot of the elevation, we created a fracture edge, the height of which hides direct views of the house and thus creates the desired privacy.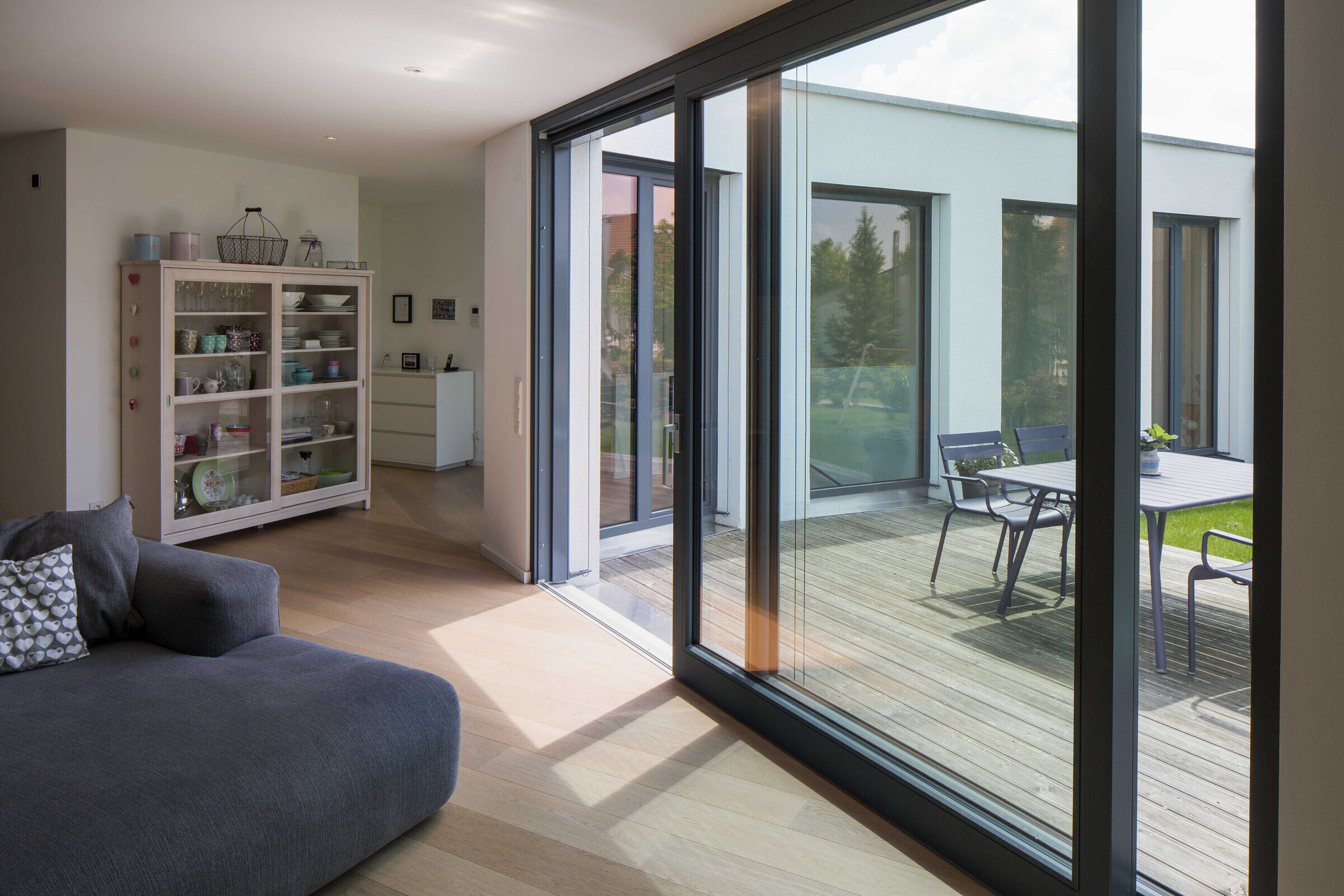 On level zero with the house entrance and a double garage are a wellness area, a guest restroom, building technology room as well as storage and cellar rooms. The upper level with bedrooms and combined kitchen, dining and living area has room-high, large windows that open the building to the slightly sloping garden.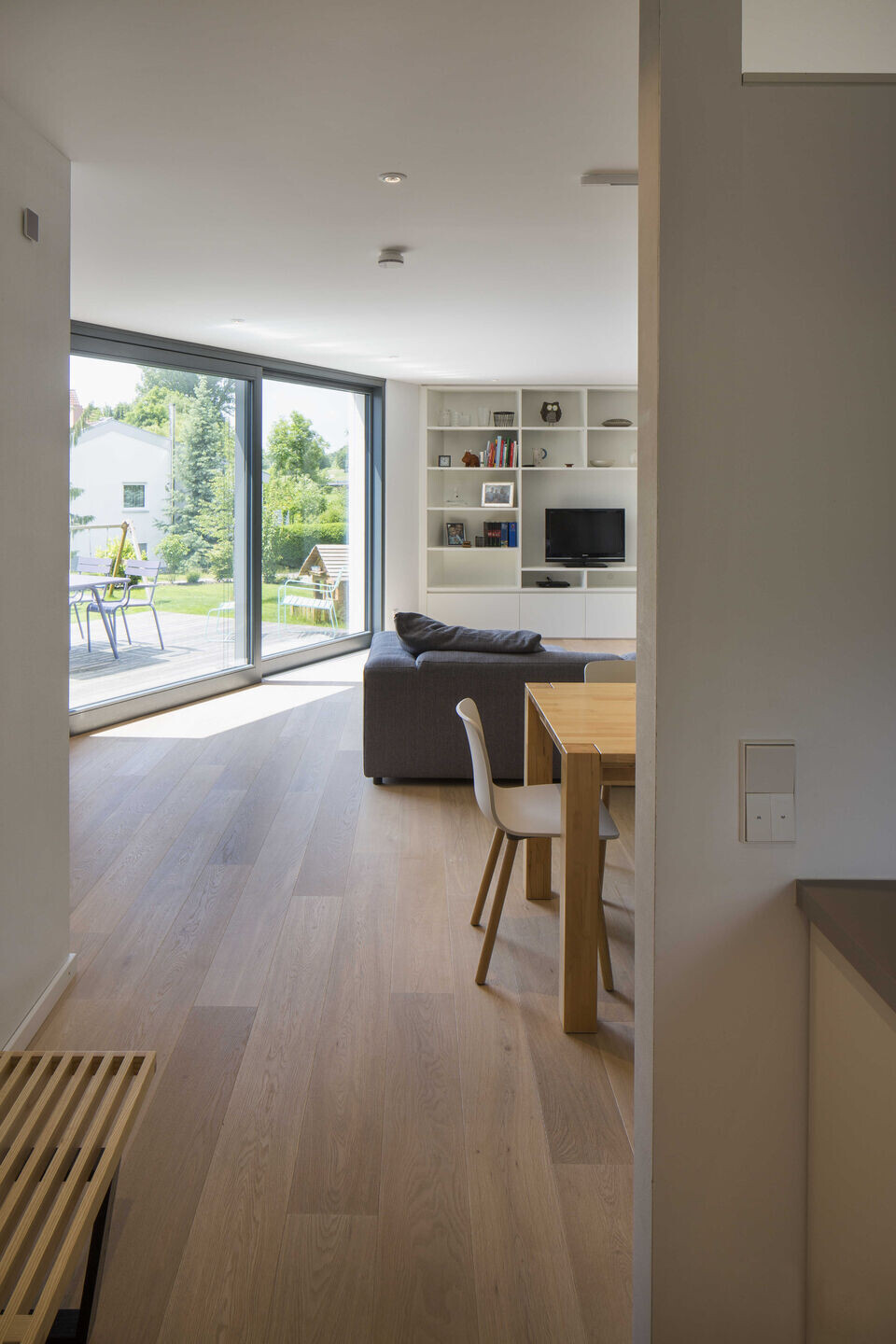 Plan author: Gaus & Knödler Architekten PartGmbB (since 01.09.2019: Gaus Architekten)