Le palais de justice fédéral Wilkie D. Ferguson Jr. FederalCourthouse est une installation à la pointe de la technologie, un bâtiment efficace et rentable qui reflète la dignité du processus judiciaire, tout en assurant une sécurité rigoureuse et en répondant aux exigences des US Courts Design Guidelines, aux besoins de la GSA, des juges et des citoyens de Miami.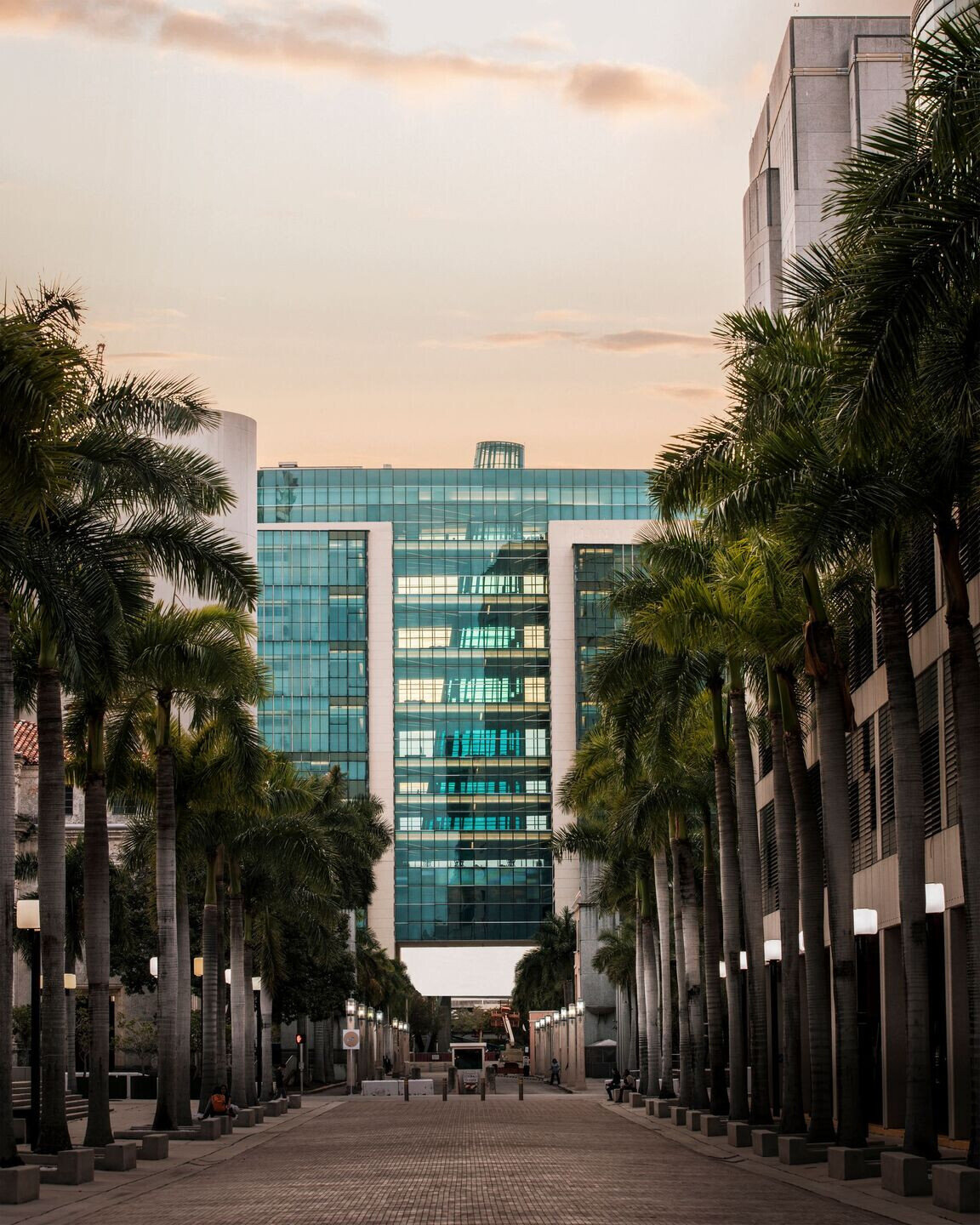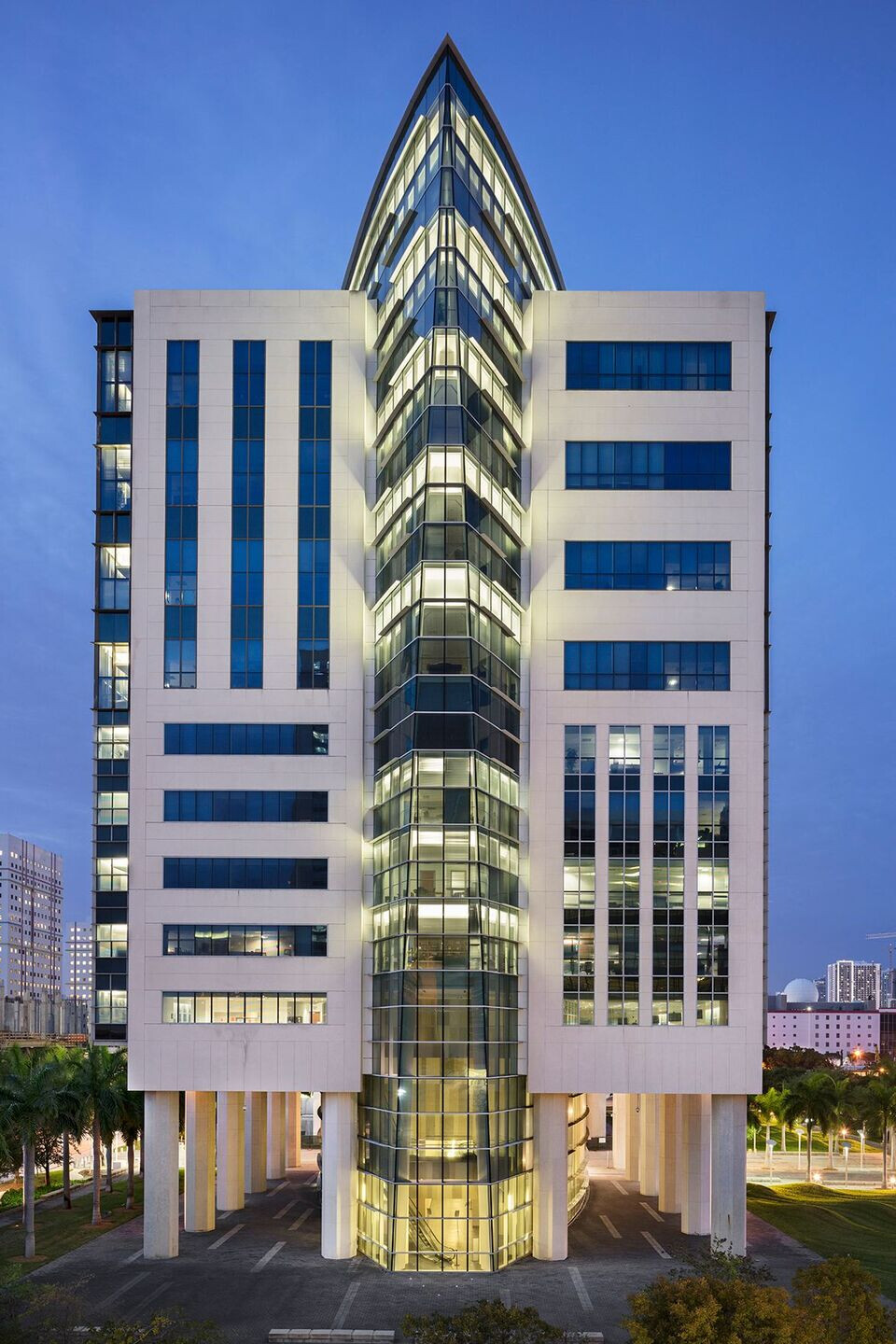 L'installation comprend une variété d'espaces tels qu'un atrium public principal, 14 salles d'audience, 16 chambres pour le tribunal de district des États-Unis, une installation de détention sécurisée et des bureaux spécialisés. Le bâtiment comprend également des installations de stockage des dossiers qui répondent aux normes de sécurité physique pour les installations d'information compartimentée sensible (SCIF), telles que définies par le directeur du renseignement central (DCI). Plusieurs zones de l'installation disposent également d'un stockage sécurisé et de murs de séparation entre les agences locataires avec un maillage de sécurité installé.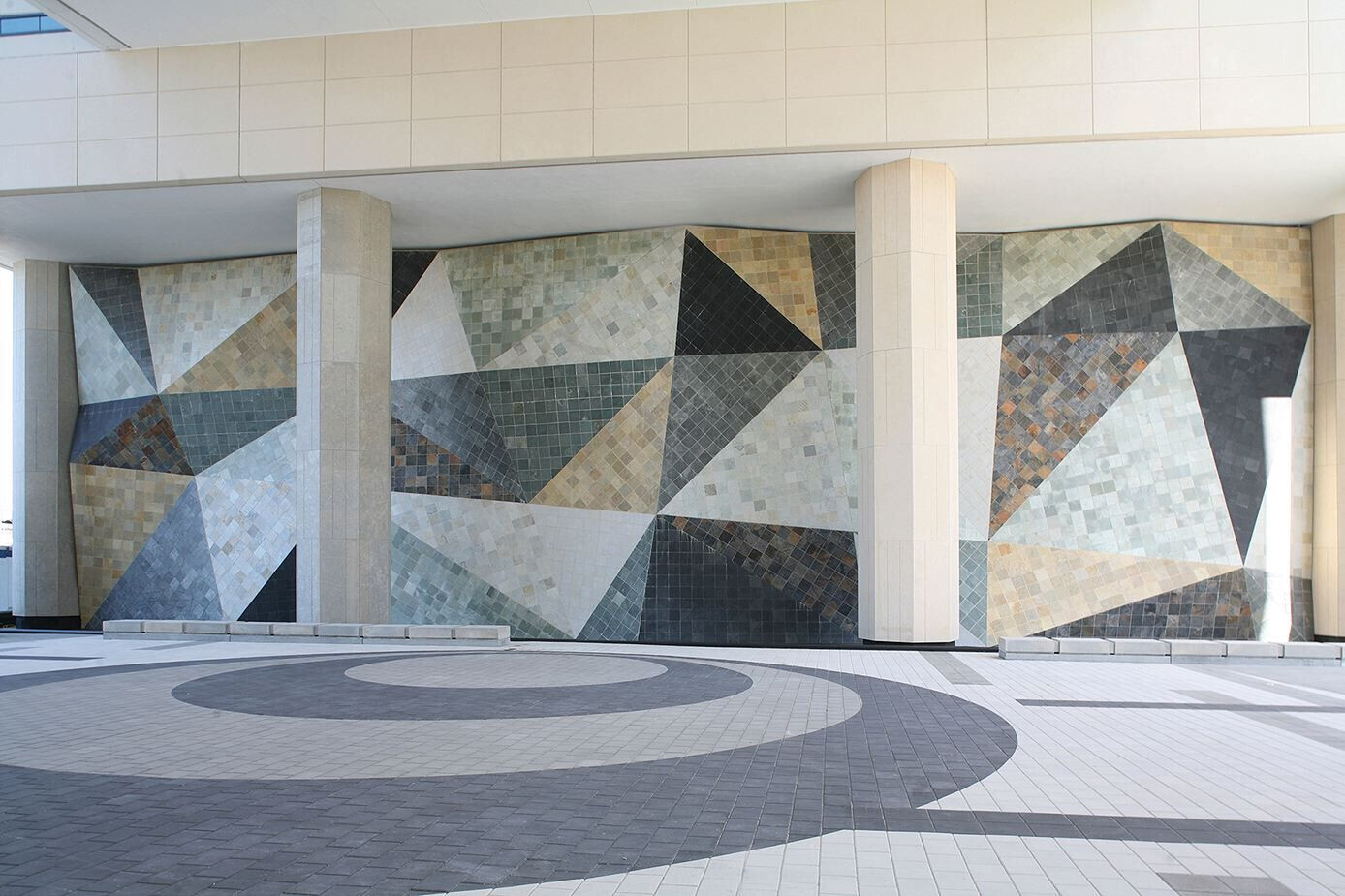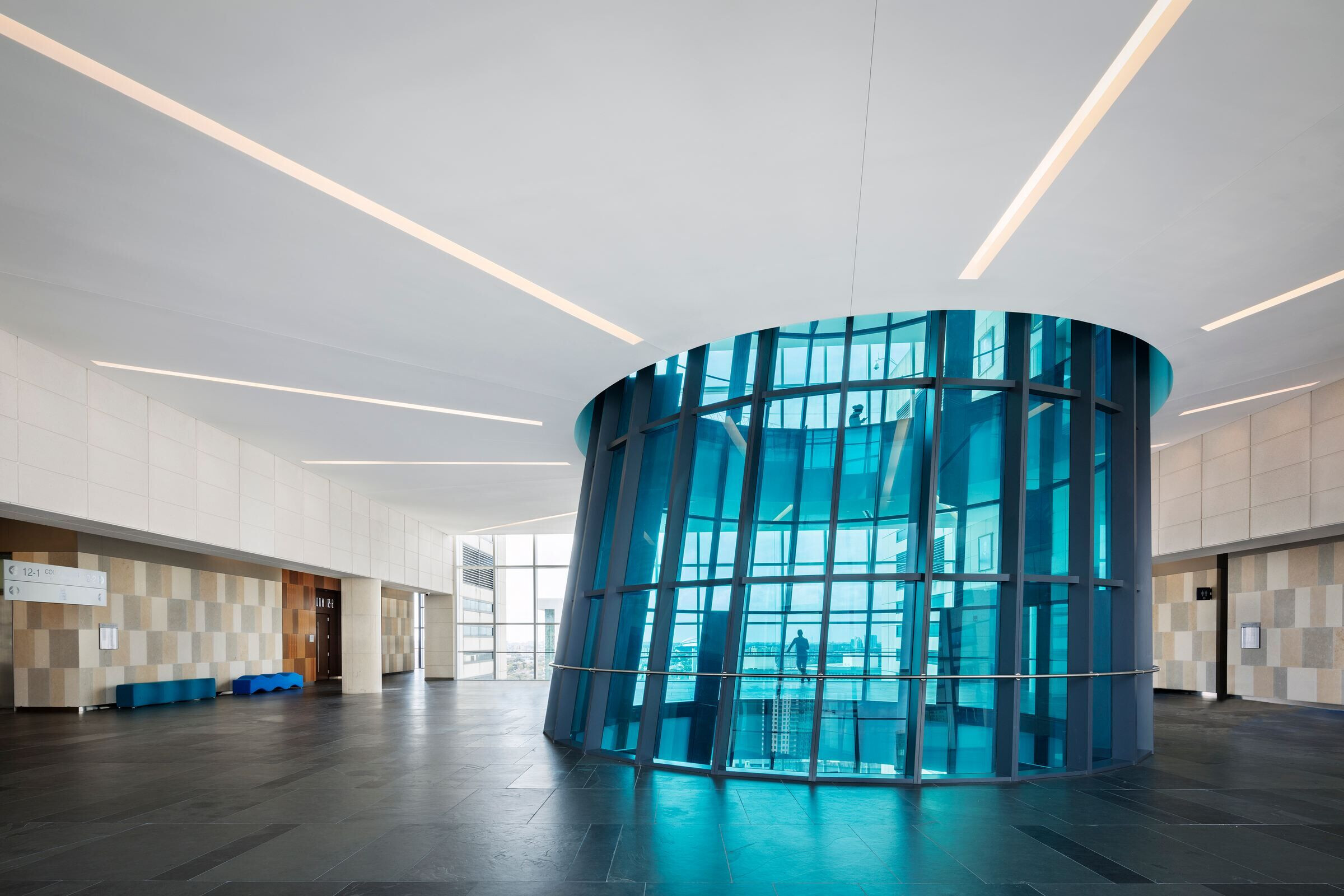 Le palais de justice abrite des locataires tels que le tribunal de district des États-Unis, l'administration des services généraux, les bureaux du procureur des États-Unis, les bureaux de probation des États-Unis, les bureaux du marshal des États-Unis et les bureaux du défenseur public fédéral. Le niveau du sous-sol contient un champ de tir et un tunnel sécurisé, qui relie la tour annexe du palais de justice et le centre de détention fédéral.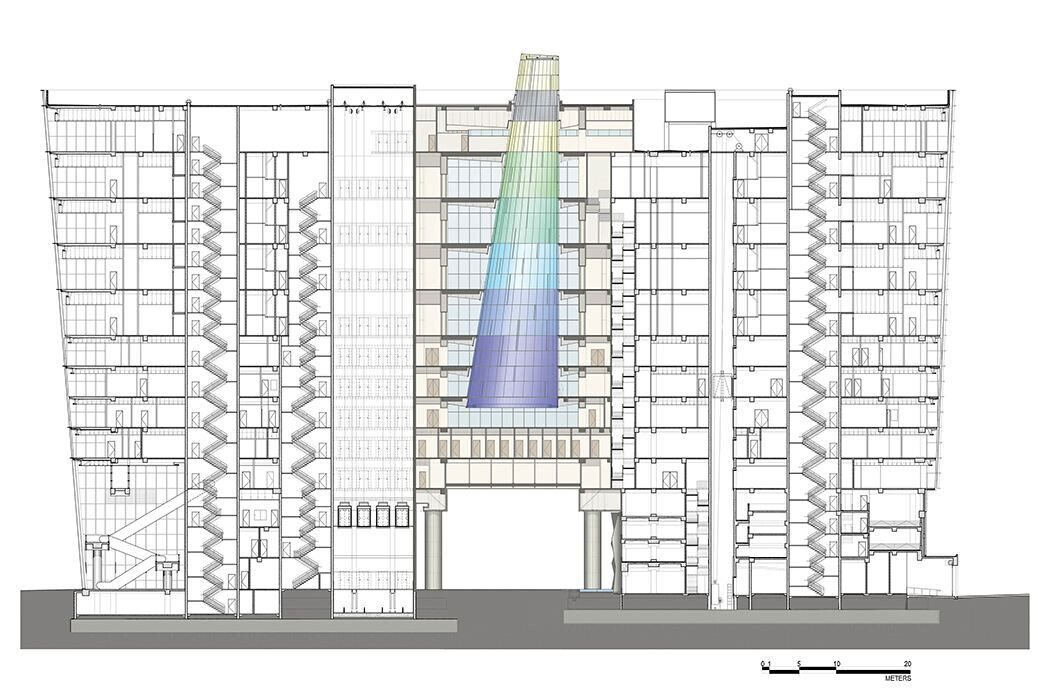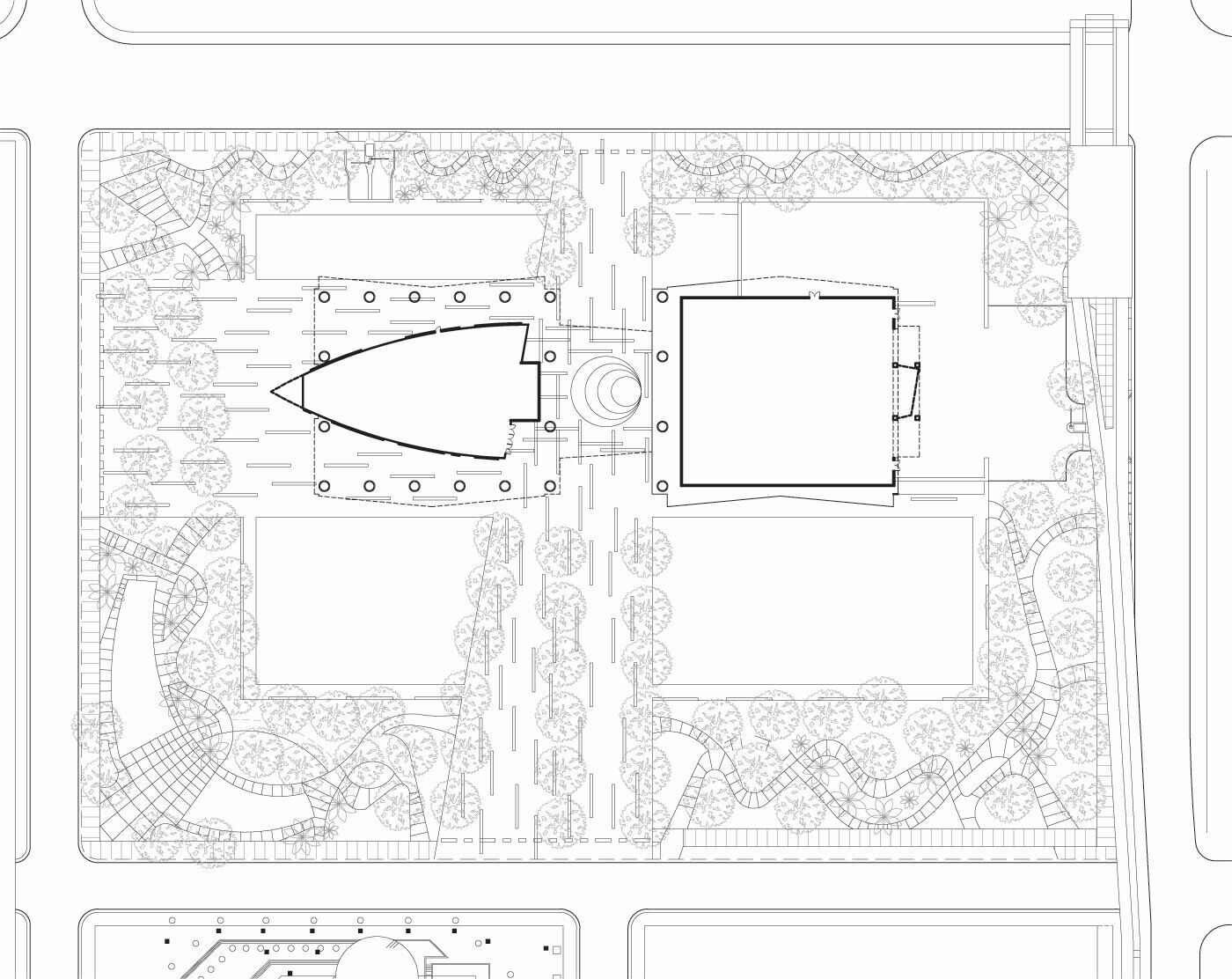 Matériauxutilisés :
1. Structural System
Cast-In-Place Concrete and Post-tensioning: Capform Concrete, Inc.
2. Exterior Cladding
Masonry: Pompano Masonry Corporation
Metal or glass curtain walls: Antamex International, Inc.
Arch. Precast Concrete: Gate Precast Company
Exterior Stucco: Acousti Engineering Company
Stone Installation: Quality Floor Covering, Inc.
3. Roofing
Built-up roofing: US Intec (Centimark)
Thermoplastic Roofing: Stevens (Centimark)
4. Windows and Glazing
Glass: Viracon (Antamex International, Inc.)
Skylights: Antamex International, Inc.
5. Doors
Entrances: Antamex International, Inc.
Metal: Firedoor Corporation
Wood and Bi-Fold Doors: Buell Door (Baron Manufacturing)
Fire-control Doors, security grilles: Firedoor Corporation
Special doors (Sound Control STC55): Firedoor Corporation
Weather Tile Service Roll-Up Doors: Wayne Dulton (Door Systems, Inc.)
Security Detention Doors (Hollow Metal): Habersham (Cornerstone Det. Products)
Vault Doors: Mosler, Inc.
6. Hardware
Locksets: Schlage (Firedoor Corporation)
Hinges: Hager (Firedoor Corporation)
Closers: LCN (Firedoor Corporation)
Exit devices: Von Duprin (Firedoor Corporation)
Pulls: Hager (Firedoor Corporation)
Security Door Hardware: Hager, Sentrol, Von Duprin
7. Interior finishes
Acoustical ceilings: Armstrong (Acousti Engr. Company)
Suspension grid: Armstrong (Acousti Engr. Company) Operable Panel Partitions Moduflex (Acousti Engr. Company)
Cabinetwork and Custom Woodwork: Baron Manufacturing
Paints and stains: Sherwin Williams (Patrinos Painting)
Wall coverings: Carnegie (Patrinos Painting)
Wood Paneling: Whittelsey Wood Products (Baron Mfg.)
Plastic laminate: Baron Manufacturing
Special surfacing / Corian: Baron Manufacturing
Floor and Wall Ceramic Tile: (Dal-Tile) David Allen Company
(Bathrooms and Kitchen on Lvl. 7 North)
Epoxy Terrazzo: David Allen Company
Resilient flooring (VCT): Mannigton Commercial (Acousti)
Vinyl Base: Johnsonite (Acousti)
Carpet (Carpet Tiles and Broadloom): Shaw Carpets (Acousti)
Carpet (Level 7 Atrium Dining Area) Constantine (Acousti)
Raised Access Flooring: ASM (Acousti)
Rubber Flooring: Pirelli Rubber Flooring (Acousti)
Wood Flooring: Permagrain (Acousti)
Italian Limestone: GrassiPietreSrl, Vicenza, Italy
Teakwood Sandstone: AllStone Imports, Inc.
Slate Flooring / Water Feature Slate: American Slate Company
Fabric Wrapped Acoustical Panels: Fabri-Trak Systems, Inc. (Brambiers)
Interior Signage: ASI Modulex
Security Ceilings: Steel Ceilings, Inc. (Acousti)
8. Furnishings
Window Blinds and Roller Shades: Hunter Douglas / Mecho-Shade
Hearing Room and Jury Seating:Vecta (Baron Manufacturing)
Upholstery: Vecta (Baron Manufacturing)
Fixed Spectator Seating: Knowles Brothers (Baron Manufacturing)
Dining Tables and Chairs: Luminaire
Site Furnishings: Escofet (Artexture+South)
Site Trash receptacles: Landscapeforms
9. Lighting
Interior ambient lighting: Bartco
Downlights: Edison Price/Lucifer/Capri/Erco
Task lighting: Cooper
Exterior: Bega and Louis Poulson
Controls: Lutron & Watt Stopper
10. Conveyance
Elevators/Escalators: Schindler Elevator Corporation
Accessibility provision (lifts, ramping, etc.): Schindler Elevator Corporation
11. Plumbing Fixtures
Water Fountains: Sunroc (John J. Kirlin)
Water-saving fixtures: Crane (John J. Kirlin)