The townhouse is at 29 Downing Street, at a quiet street of the West Village. The building has been altered several times since it was first to erect in the 1870s before turning into a 3-story brick carriage house. The front and back facades have been altered multiple times since then, bringing less emphasize on the garage character of the house. Design is based on historical photos, as exemplified by the street ground floor storefront restoration to its former 1925 state.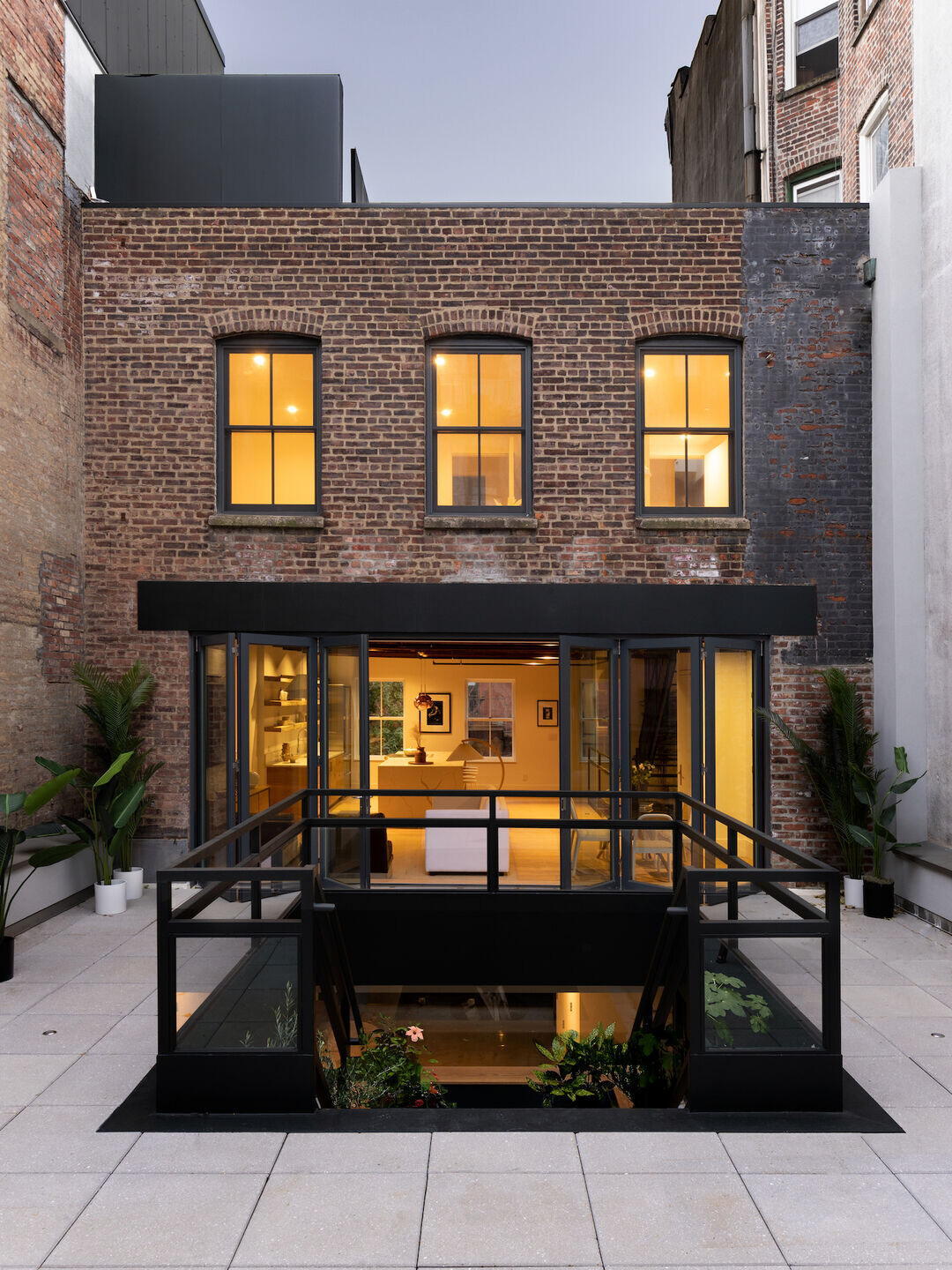 The scope of the project was to renovate this old carriage house, creating an artist's residence with a space on the ground floor that could be used as a gallery or a workshop based on the owners' request.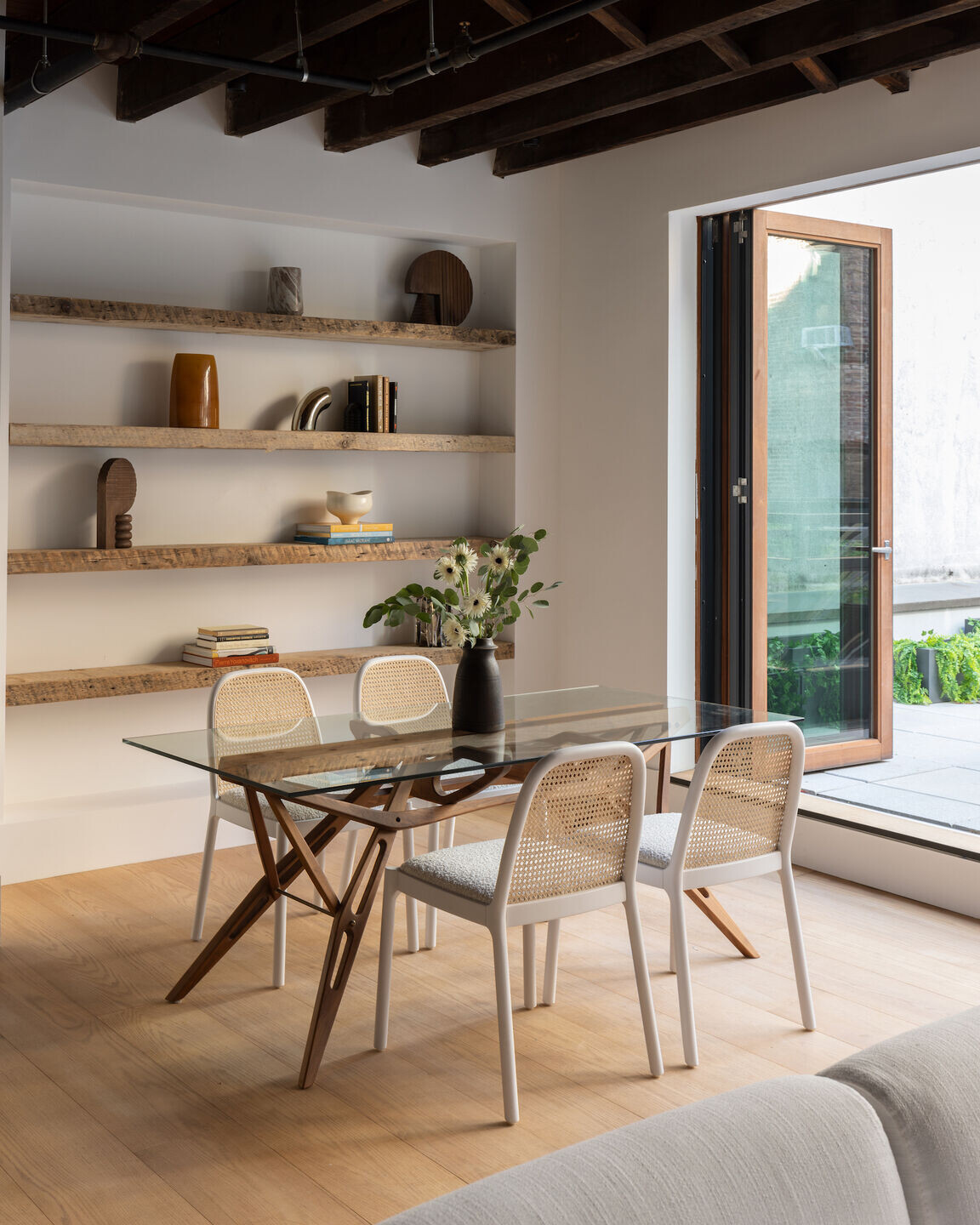 The ground floor space hosts an inverted skylight, that we call 'sunken garden', bringing light from above down into space through a sunken box that interrupts the continuity of the gallery space. The design aims at bringing together two private, yet social spaces: the terrace of the residential duplex above and a cultural program in the city at street level. Each visitor will confront a new connection between 2 programs generally secluded one from the other in the city.

Between old and new, our project offers a balance between historical significance and a transformation challenging the limit between public and private that sets the building for a flexible future.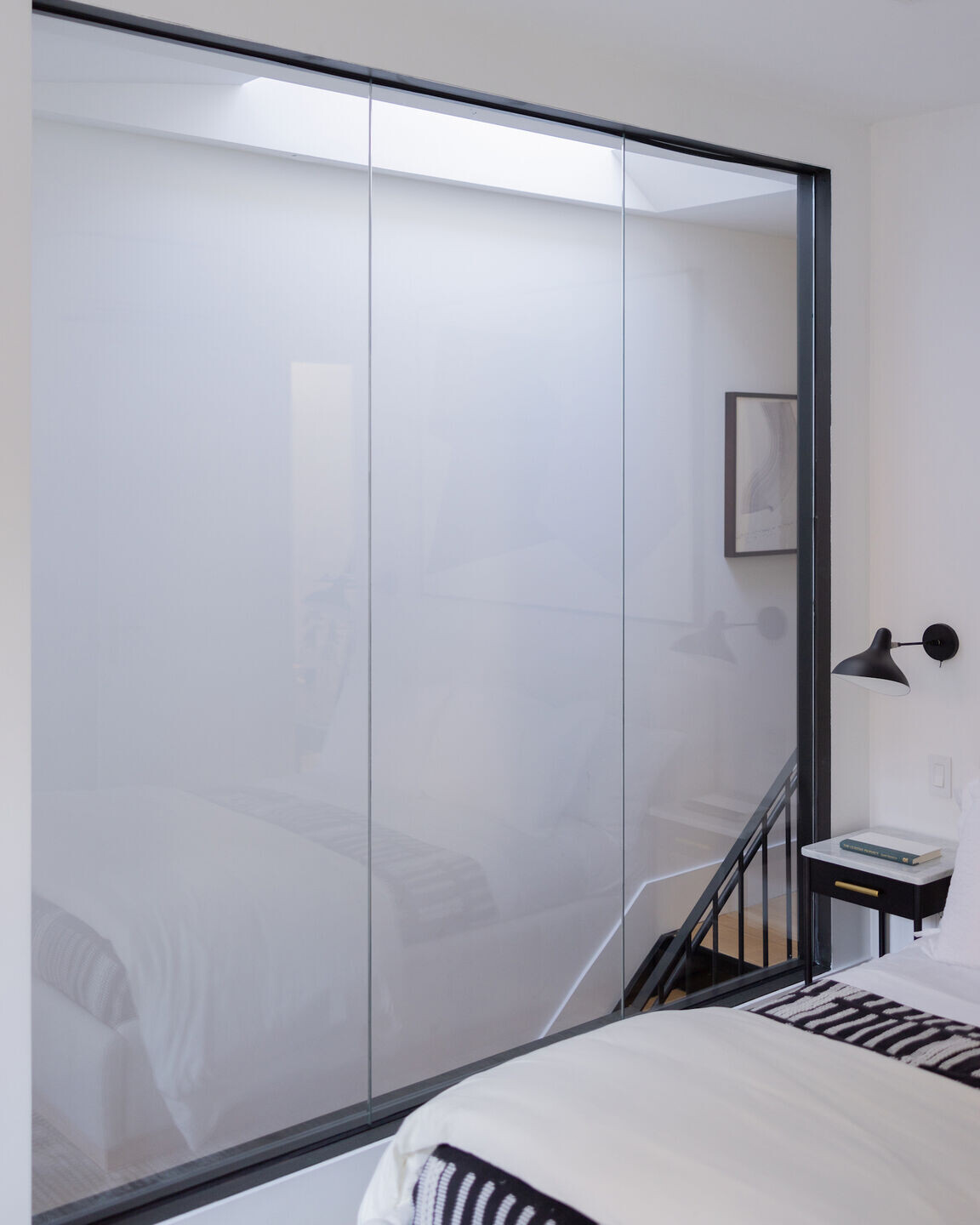 There were a lot of research and importance going into the historic significance of the space, therefore the process and the end result could be summarized as a journey through restoration and the research of historical significance.