For CSMM, the "Hub & Home" model is the future of workplace design. So, they took the opportunity to make their own office into a three-dimensional calling card and set out to produce an architectural rendering of the creative process itself. They transformed the loft space in Werk 3 into the model for a new way of working using a variety of different spatial scenarios that allow each individual to work in his or her own way.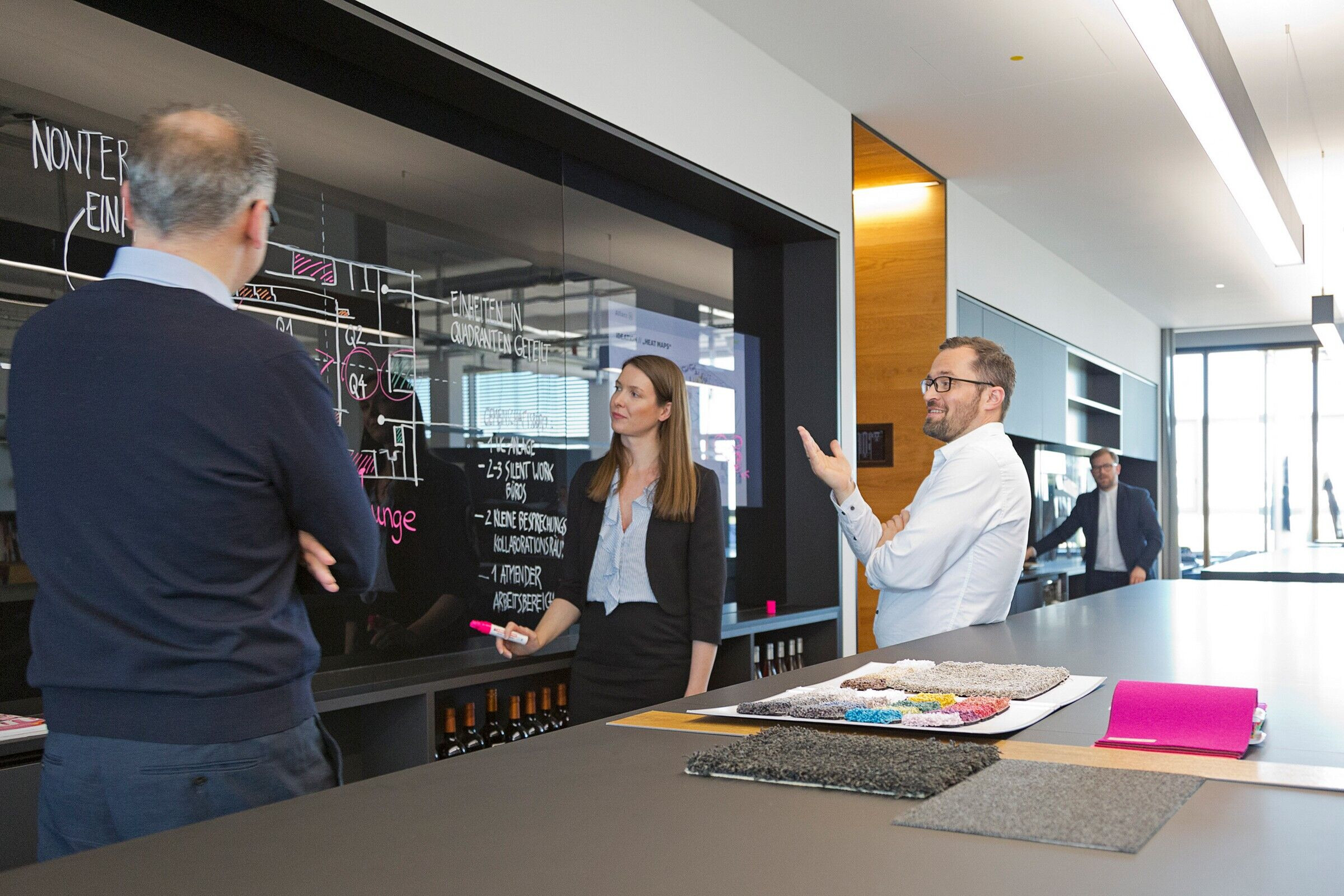 In 2016, as the firm's headcount continued to grow, CSMM moved into a new office space in Werk 3 in Munich's Werksviertel district. The 700-square-metre loft in a former factory building proved to be the perfect blank canvas to put their own design ideas into practice. The objective was to create an office that combines seamless communication with flexible layouts and visual contact with colleagues. They wanted to provide the kind of communal spaces that promote interdisciplinary work, informal knowledge exchange and therefore creativity. An office, as they see it, should be at once "Hub & Home".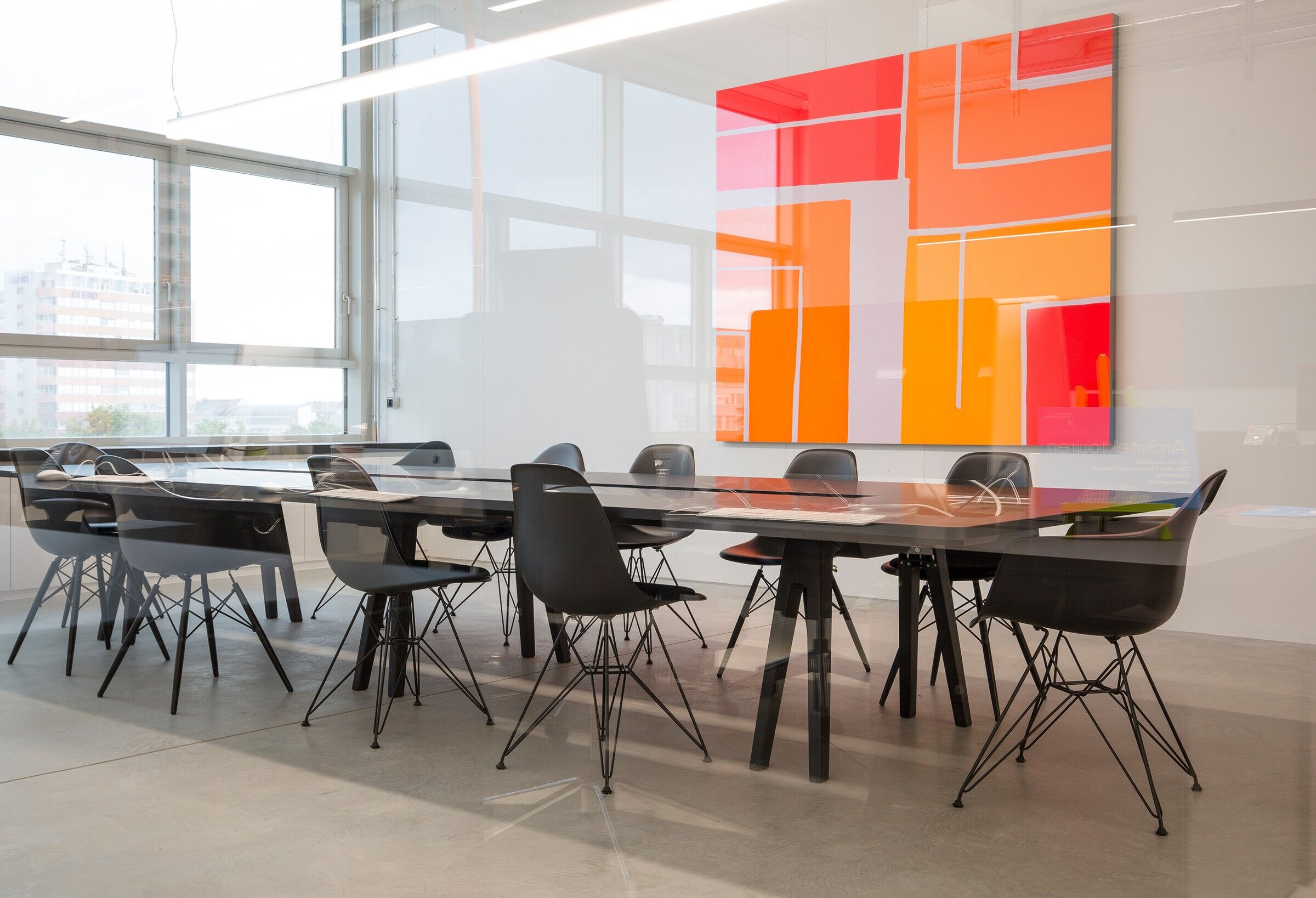 Even though the advances in digitalisation allow the team to work from anywhere, they still need a "hub" where everyone on staff can come together to be creative and brainstorm new ideas. At the same time, an office should allow them to feel at "home", to help them gain a sense of belonging within the company. They achieved all of that in this spacious, flexible work environment, where interaction is encouraged, but retreat spaces are also available for deep concentration tasks. An environment that is conducive to moving around and communicating face-to-face rather than writing endless in-house emails. An office with a variety of seating options and adjustable standing desks to make each workstation more ergonomic. The idea was to have an office that is so flexible you can increase or decrease the number of workstations without any structural changes. All of the cupboard walls double as whiteboards and presentation boards; hand-knotted rugs and fabric-covered cork boards improve office acoustics and create a homely atmosphere.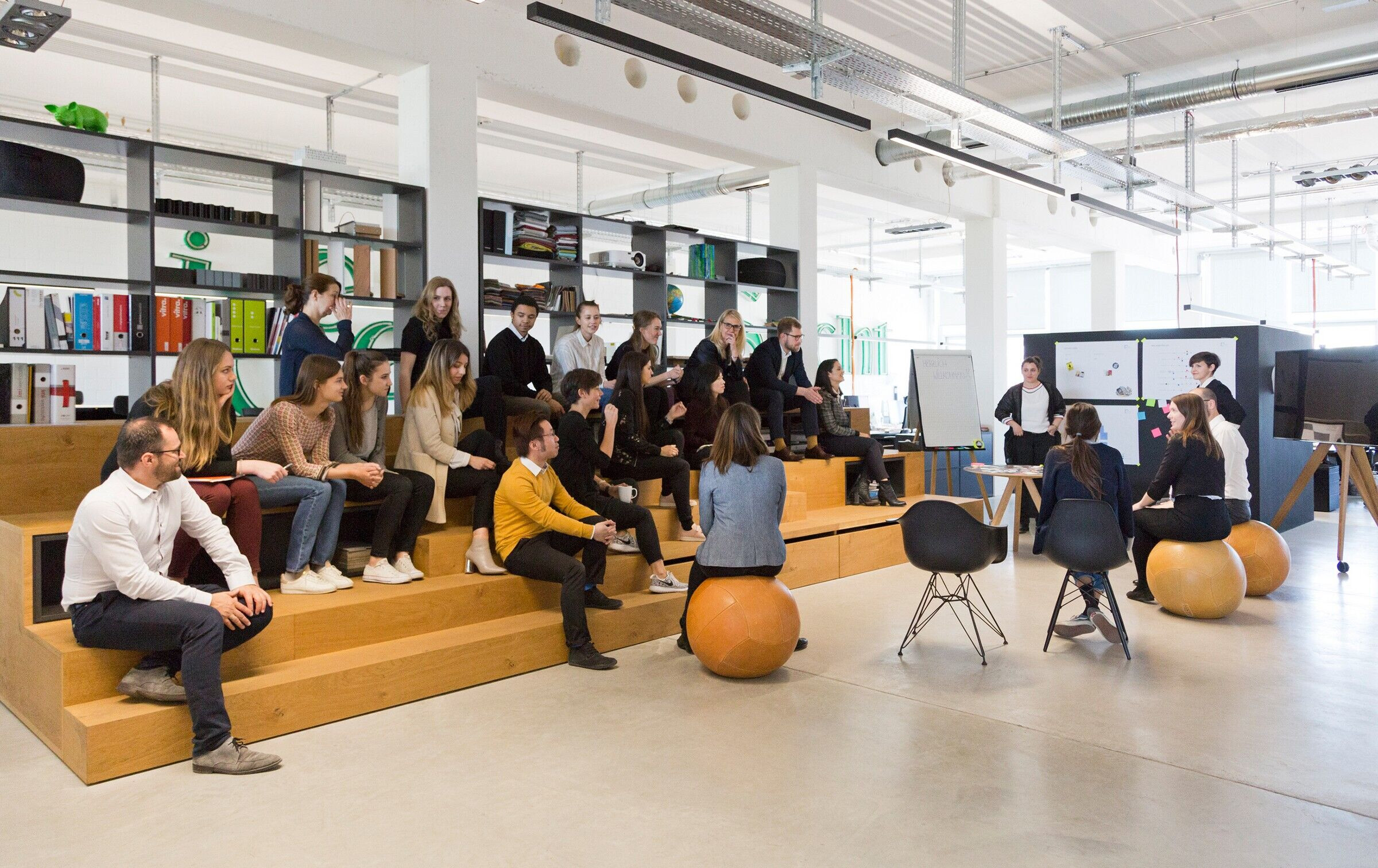 Material Used :
1. Workplace lighting: REGENT, Lightup LED pendant luminaire
2. Storage space: Steelcase FlexBox
3. Office chairs: Steelcase, Please
4. Work tables: Vitra, Joyn
5. Conference chairs: Vitra, Eams Chairs
6. Laminate surfaces: Fenix