Waterman Eastland exemplifies our changing aspirations - accelerated by the pandemic - for flexibility and meaning in how we work and engage with each other, our communities, and the natural world we're more consciously part of.
It`s a fascinating time to be designing workplaces. Collectively we're seeking greater flexibility in where, how and when we work. Meaningful connections with our local communities and the people, places, rituals and ecologies that make them tick. Agency to work from or closer to home with opportunities to come together for collaboration and community. Balance and adaptability.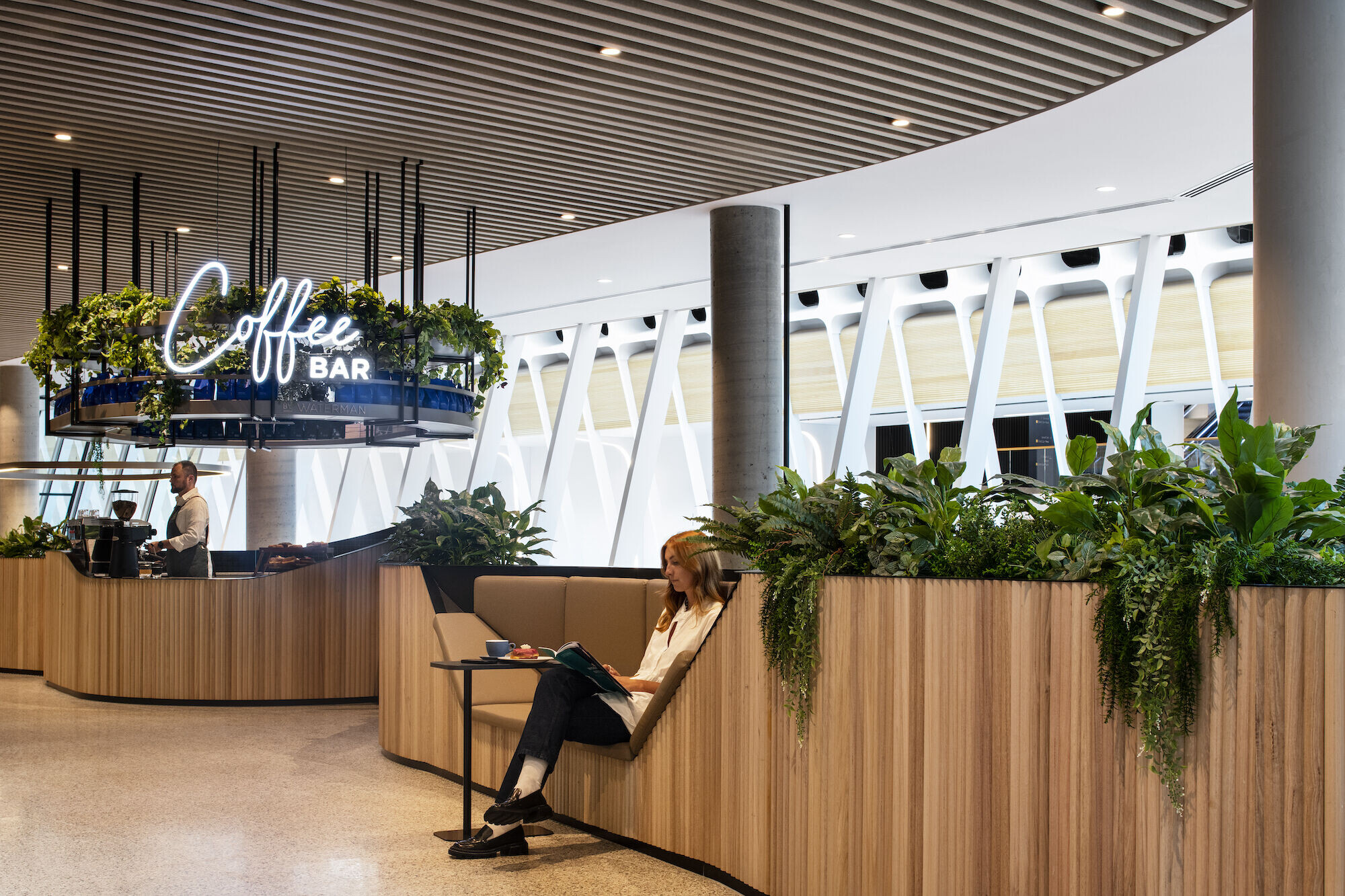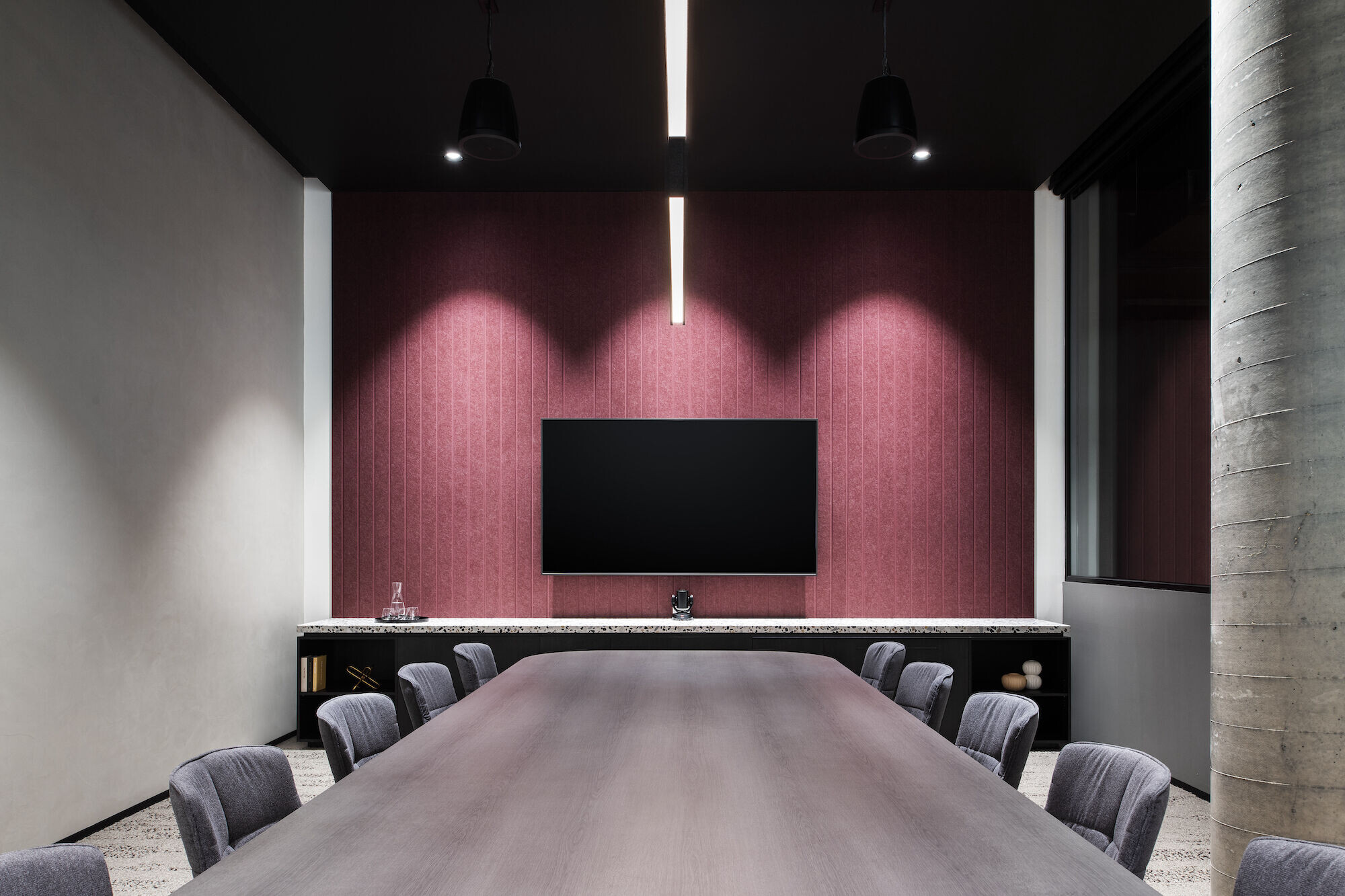 The Waterman Eastland Business Centre in Ringwood in Melbourne`s outer eastern suburbs was recently shortlisted for the 2022 Australian Interior Design Award for Workplace Design. It exemplifies these changing aspirations and shows how innovative retail environments are reinventing themselves as community hubs. Designed by ClarkeHopkinsClarke Architects, a certified carbon neutral, Climate Active B-Corporation specialising in contemporary community building with positive social and environmental impact, the project offers the first glimpse of Waterman`s innovative new co-working model, which weaves a small business community into the dynamic ecosystem of a retail mall. The long term vision of Eastland`s owner, QIC-GRE, is to create a vibrant town centre that clusters cultural, civic, hospitality and business communities around a retail core.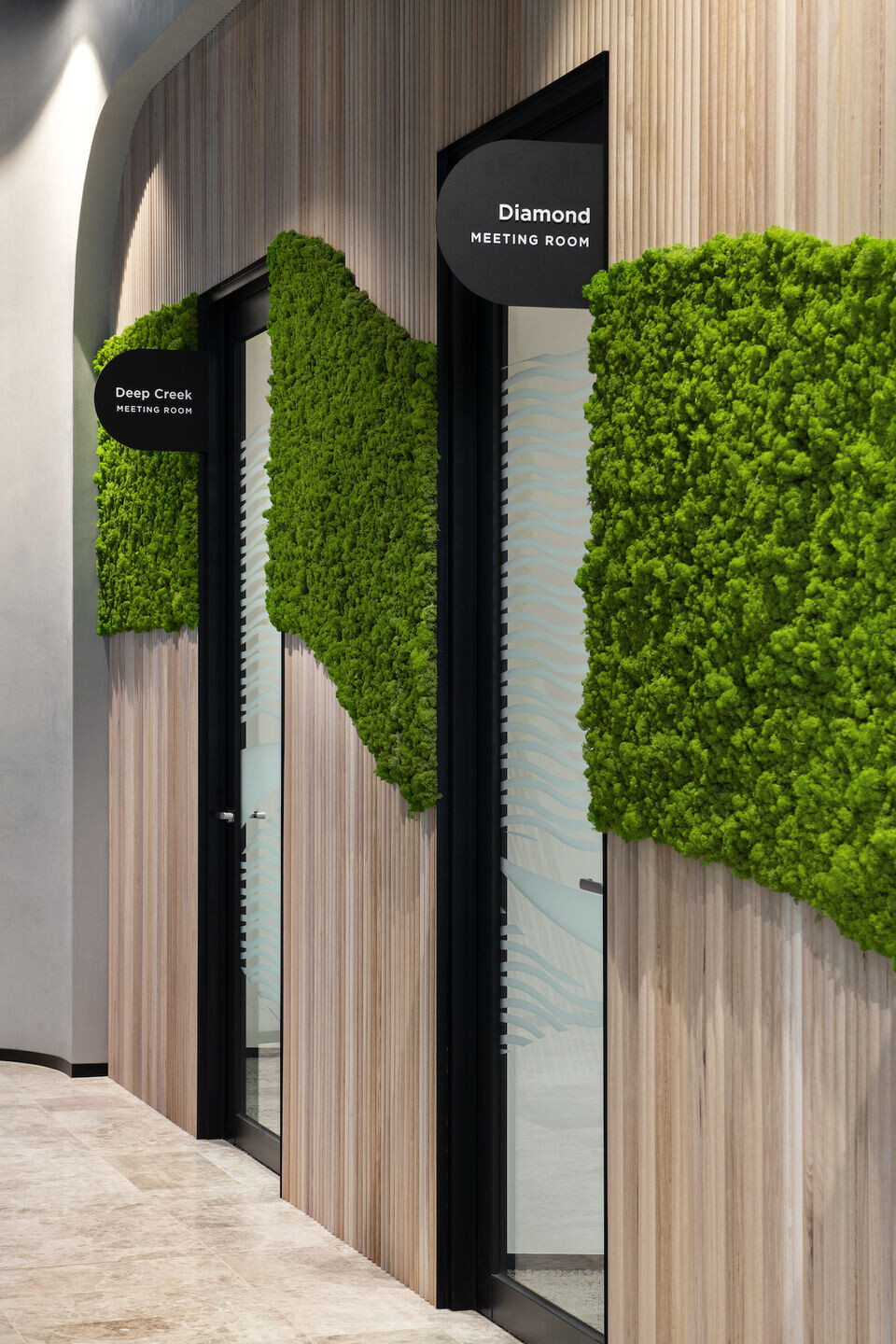 ClarkeHopkinsClarke`s design establishes a narrative that will shape future fit-outs while responding to site-specific opportunities including a voluminous retail atrium, barrel-vaulted ceiling and neighbouring Mullum Mullum Creek. Located on Level 3, the 3,300-square-metre fitout comprises 37 private offices of all sizes, capacity for 400 people, 70-plus hot desks, 7 meeting rooms including boardroom, luxe amenities and communal spaces including a café, kitchen, lounges and breakouts.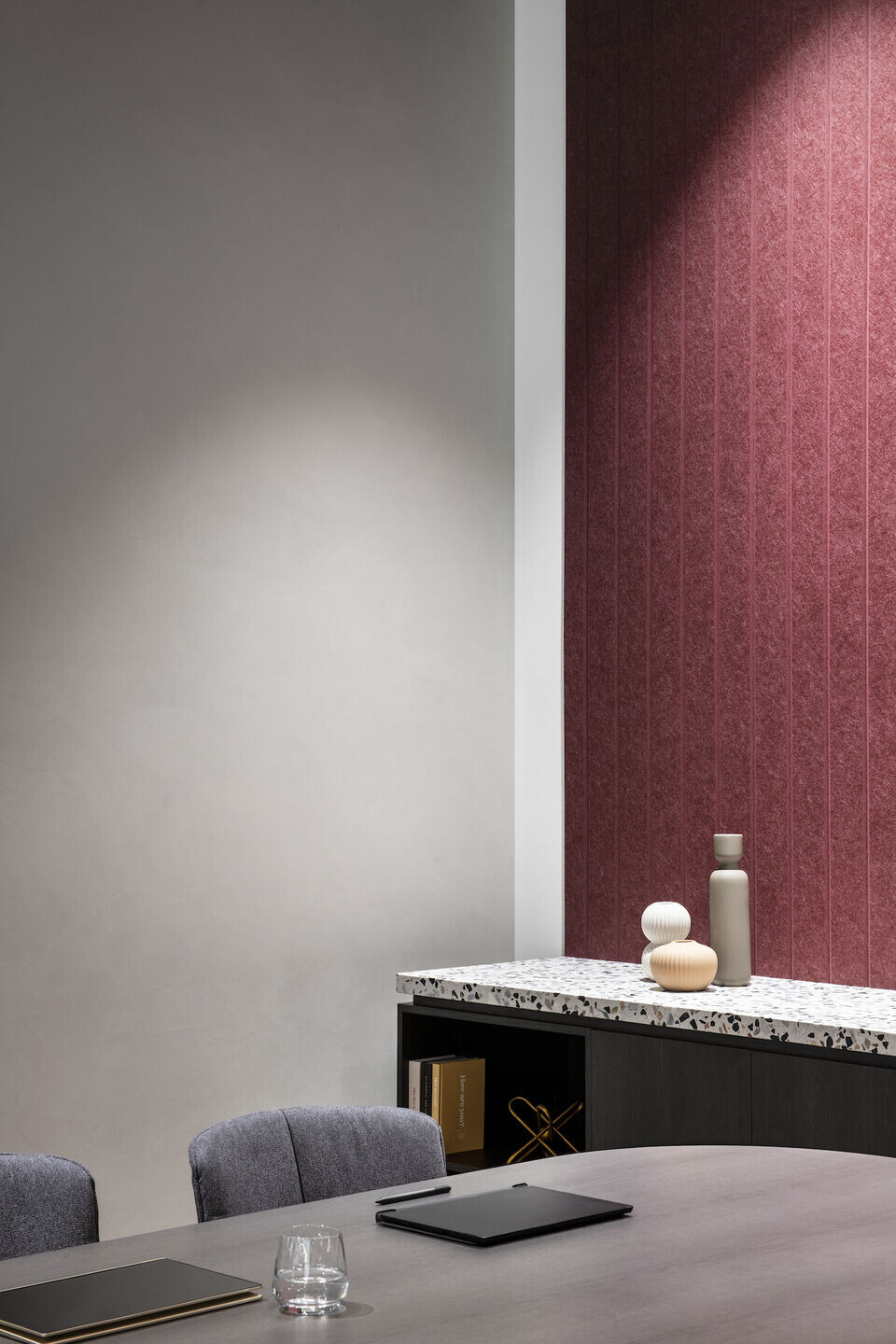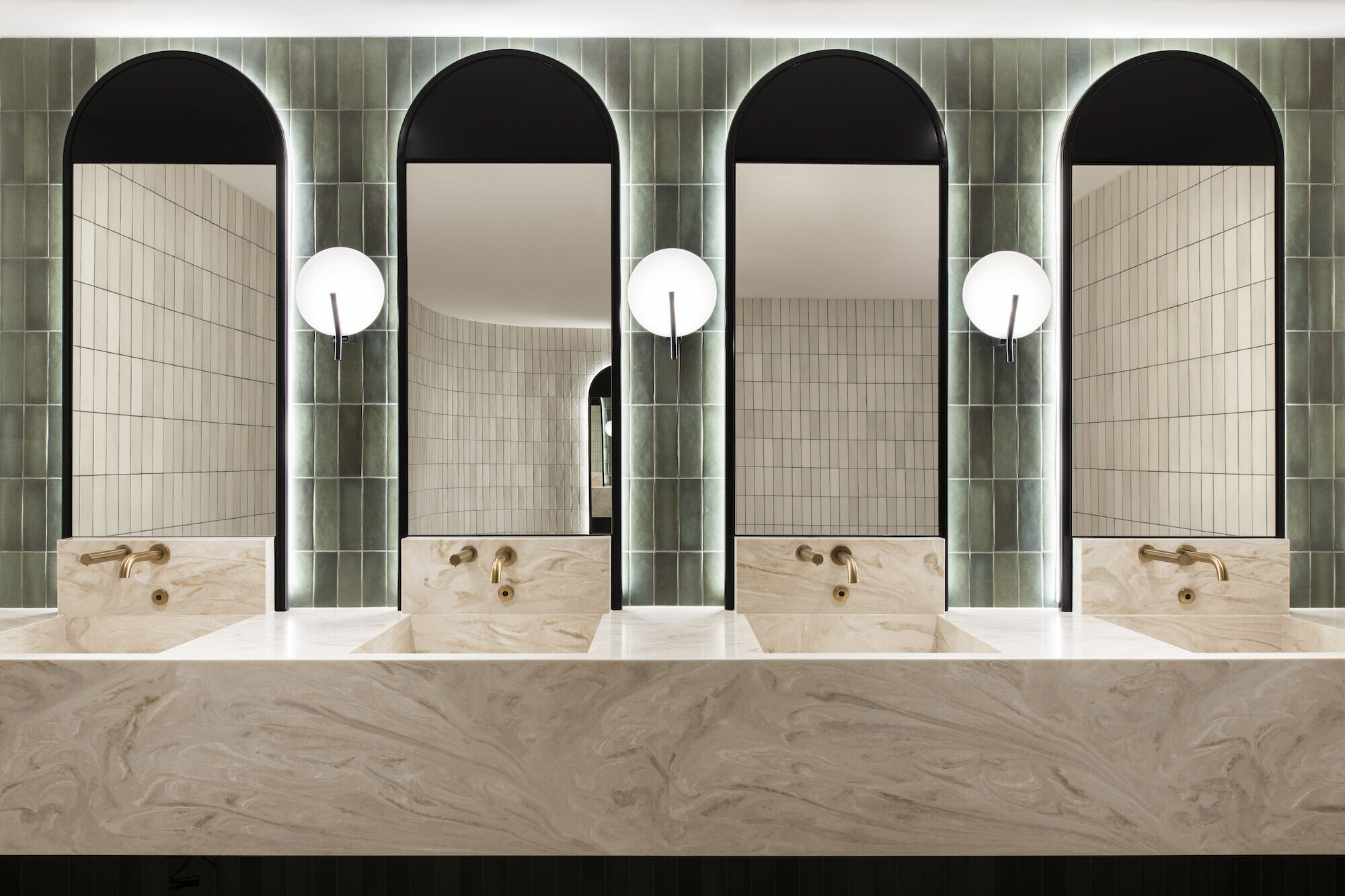 The design transforms a long, narrow, potentially internalised floorplate by opening the entire fitout to the spectacular ceiling and retail void,illuminating every space with natural light, generous volumes and energising sightlines. Twin entrances, front and rear, are linked by circulation paths winding past beautiful shared and private habitats. Inspired by the creek`s lovely ecology, the design accommodates diverse tenants through flexible that can flex as tenancies do, communal habitats that naturally encourage interaction, and spectacular natural light, volumes and views through the retail void.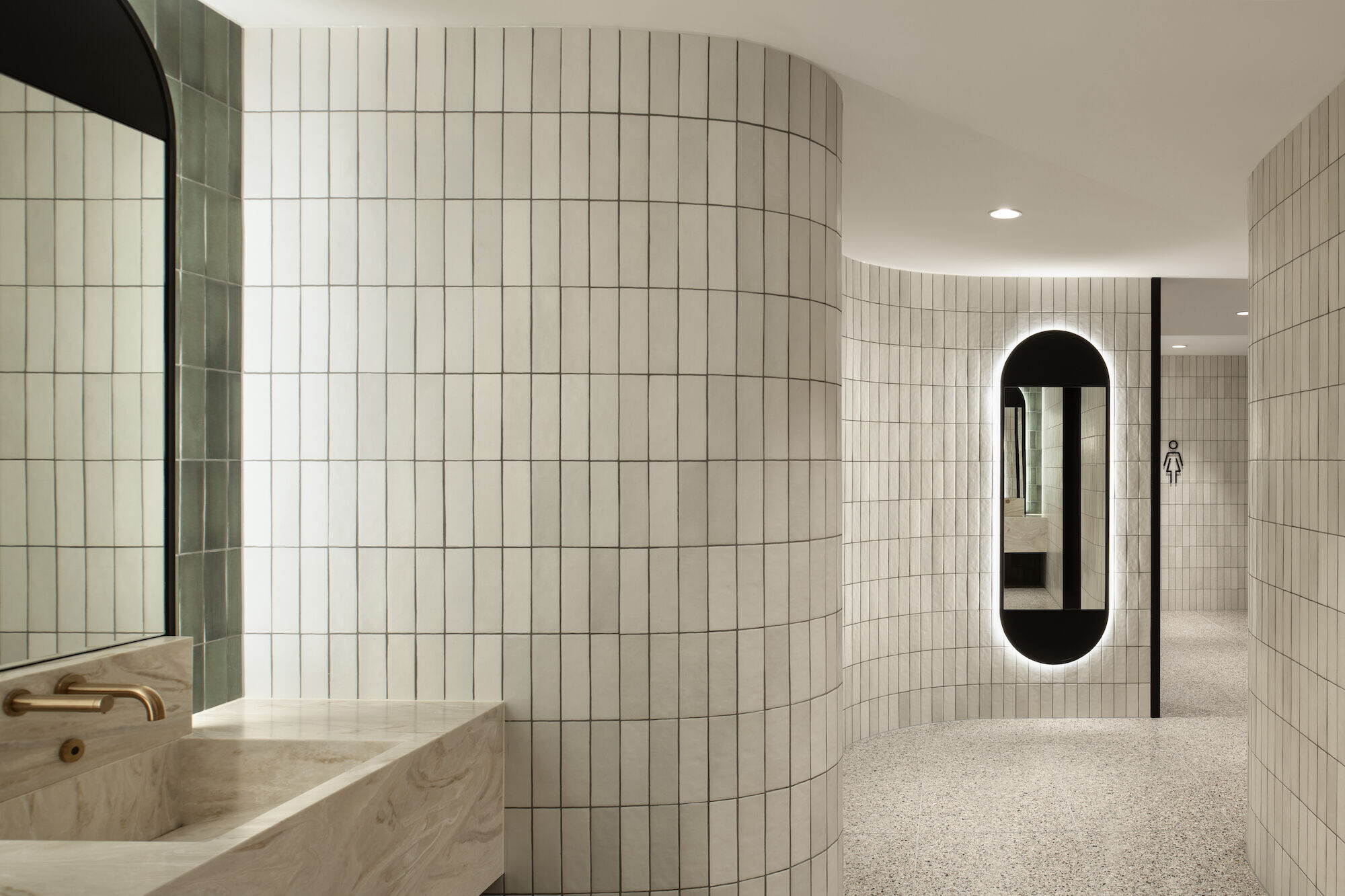 Interiors Associate Michelle Cavicchiolo said, "We've created pathways that wind like the creek through spaces designed for connection, inspiration, focus and pause. There are adaptable offices for diverse tenants and lovely communal lounge, kitchen and breakout areas, where people can cross paths and get to know one another. The entire fit-out overlooks the atrium, which floods it with beautiful natural light, views and generous volumes."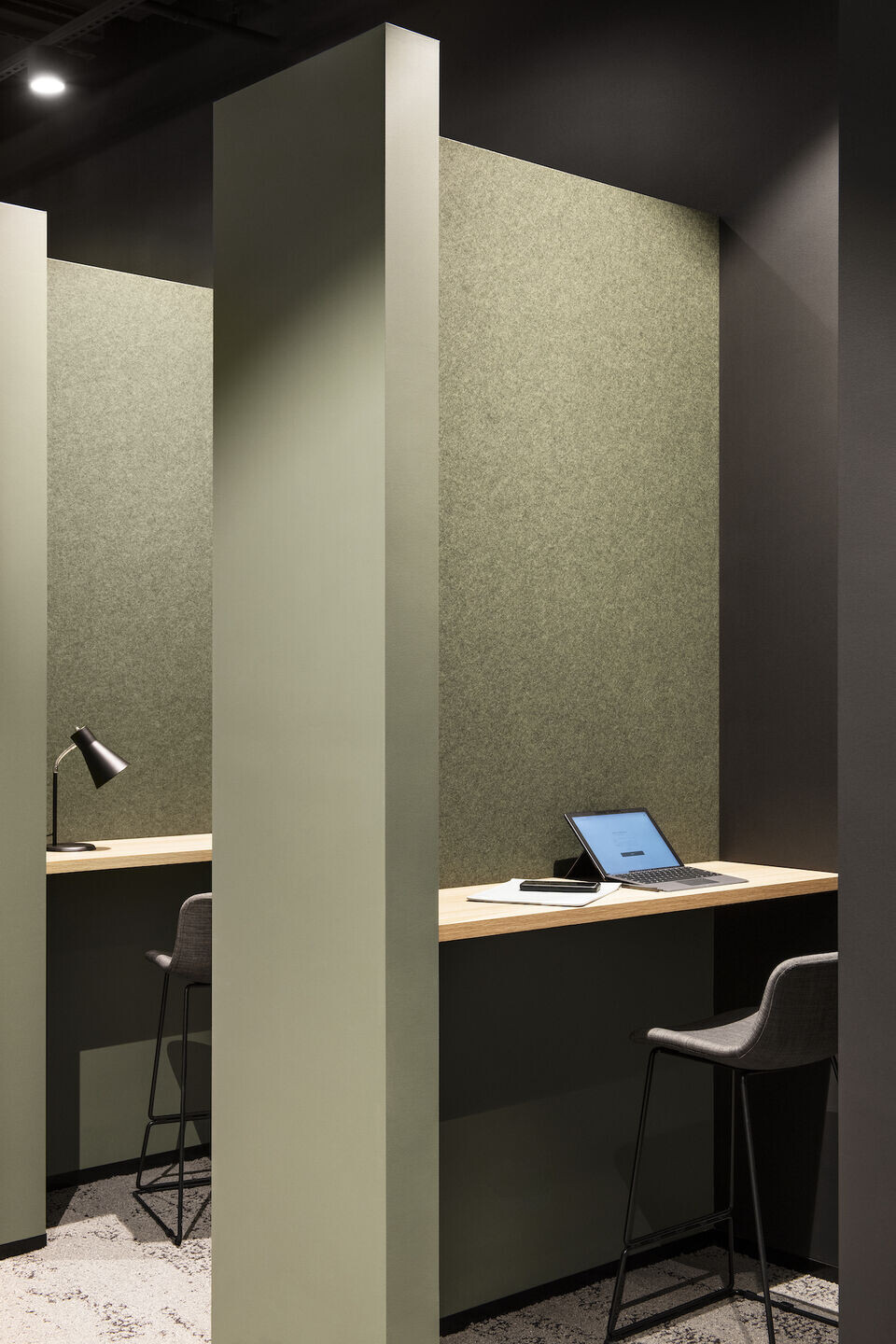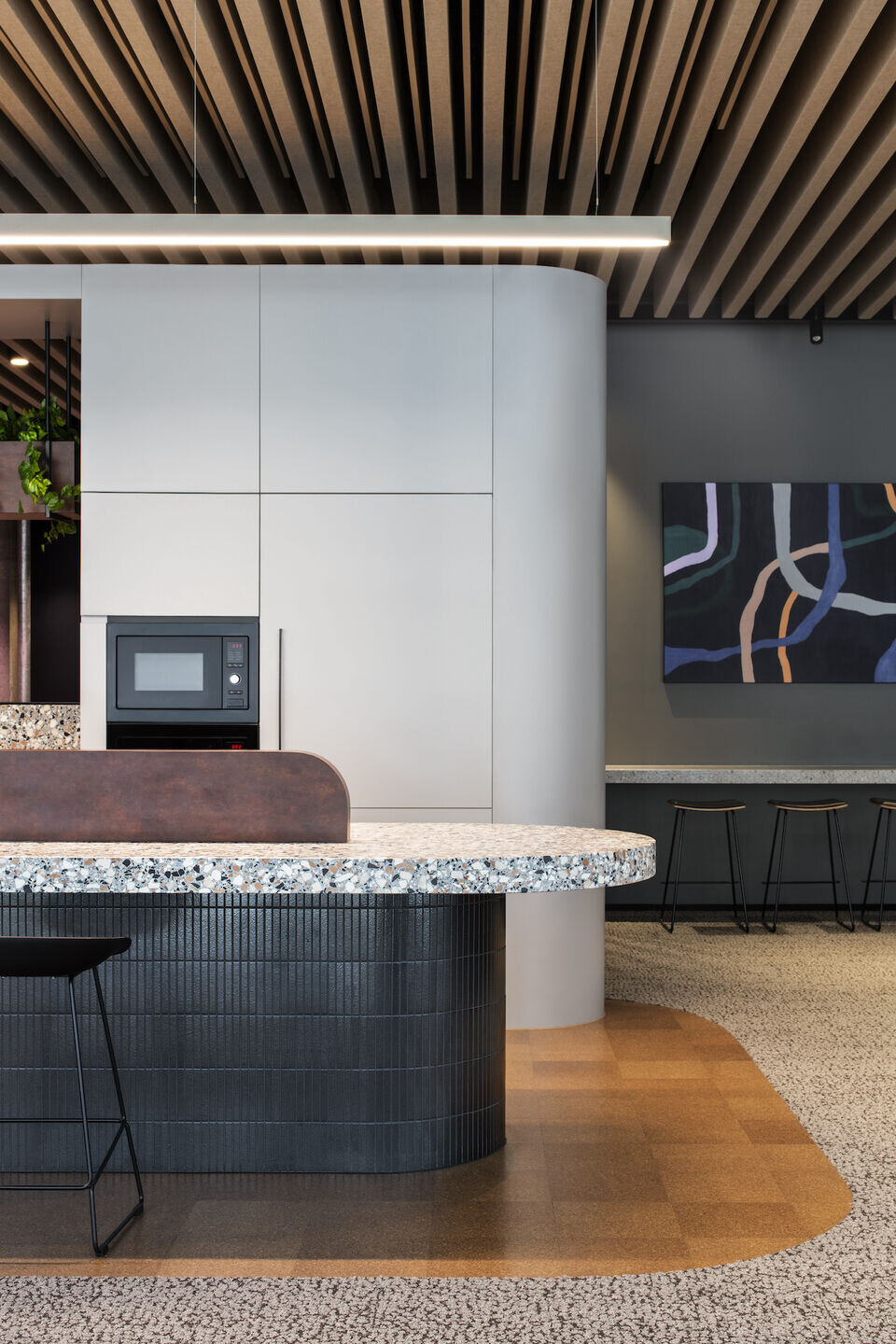 "We've used a palette of robust, sustainable materials and natural tones inspired by the flora, fauna and structural elements of the creek." Hence warm timbers, a preserved moss feature wall and terrazzo tiles reminiscent of the creek bed. Meeting rooms are wrapped in curved bulkheads finished in polished plaster, echoing the forms of rocks and gorges. Luxe bathrooms feature curvy walls with tiles whose tonal variations suggest moving water. The kitchen's centrepiece is an extraordinary 9-metre island bench of pebble-like terrazzo, which tenants naturally gather around to chat, get to know one another and build a sense of belonging.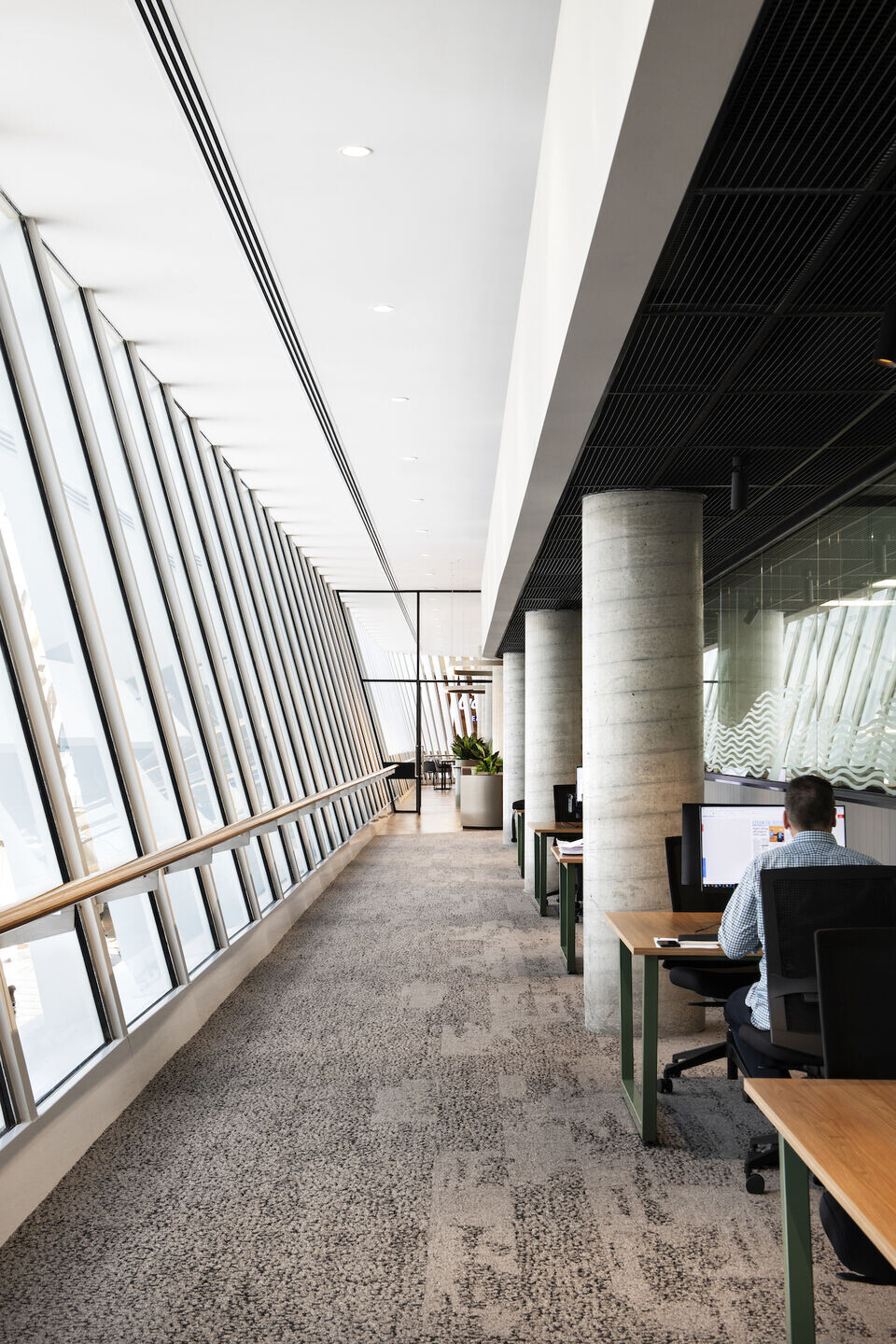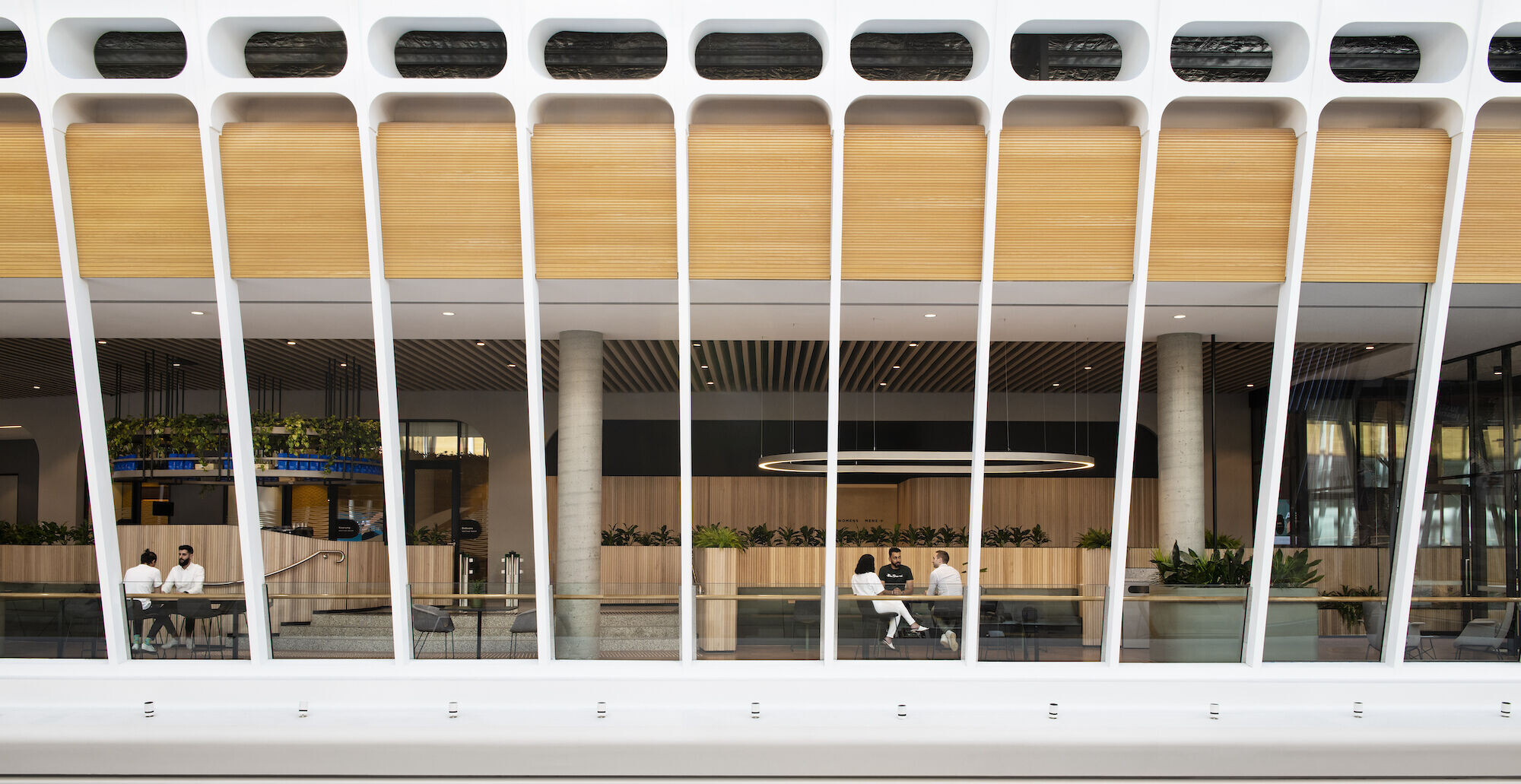 Bill Barakia, Architectural Associate in Retail and Mixed use at ClarkeHopkinsClarke, said the entire project was an exercise in connection. "It's an outward-focused space with extensive glazing and great sightlines, and even on a dull day the entire fit-out is illuminated by natural light," he said. Communal spaces open up generously to the life of the mall beyond and create focal points for moments of intimacy. "This design brings people together, and for me that's one of its highlights."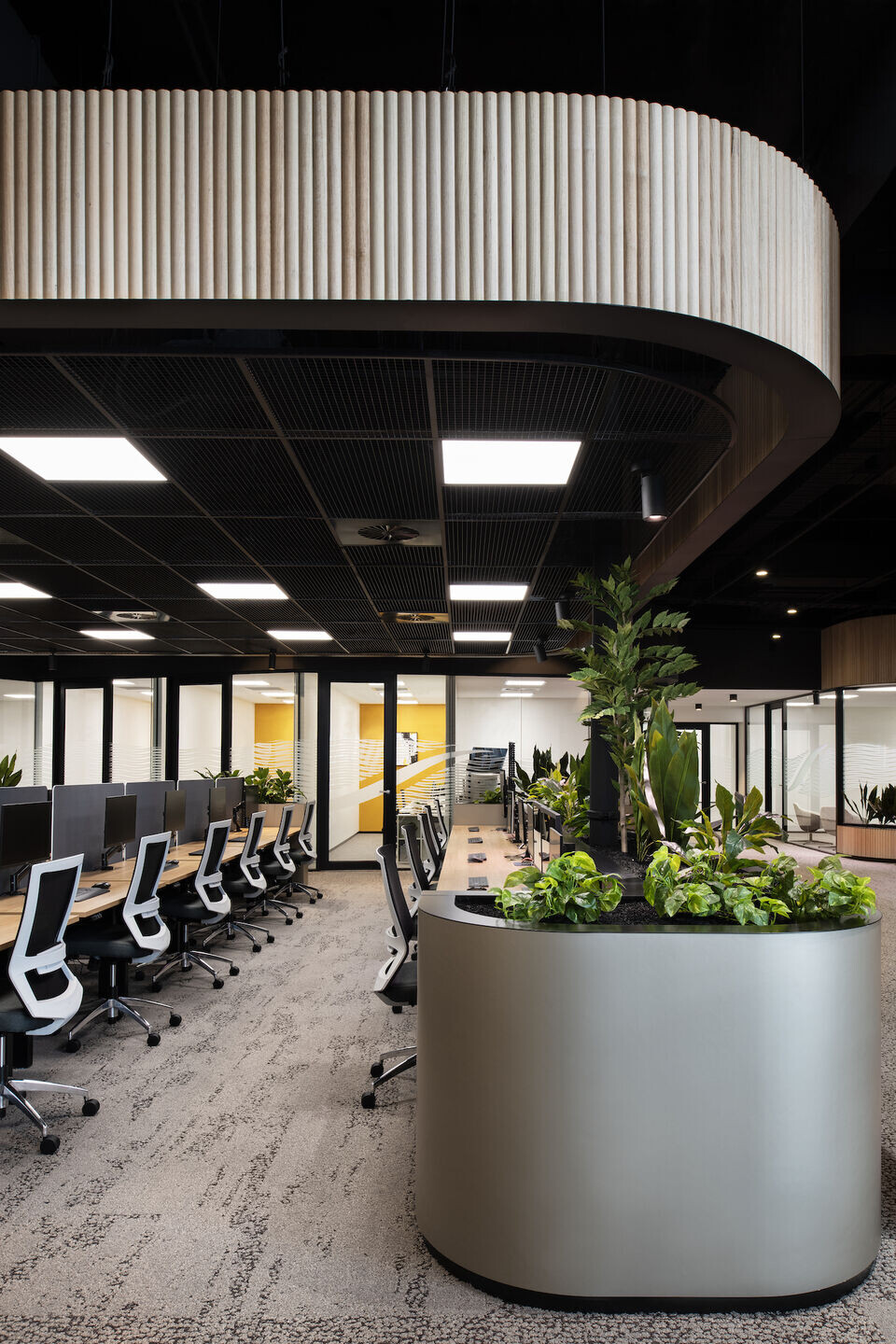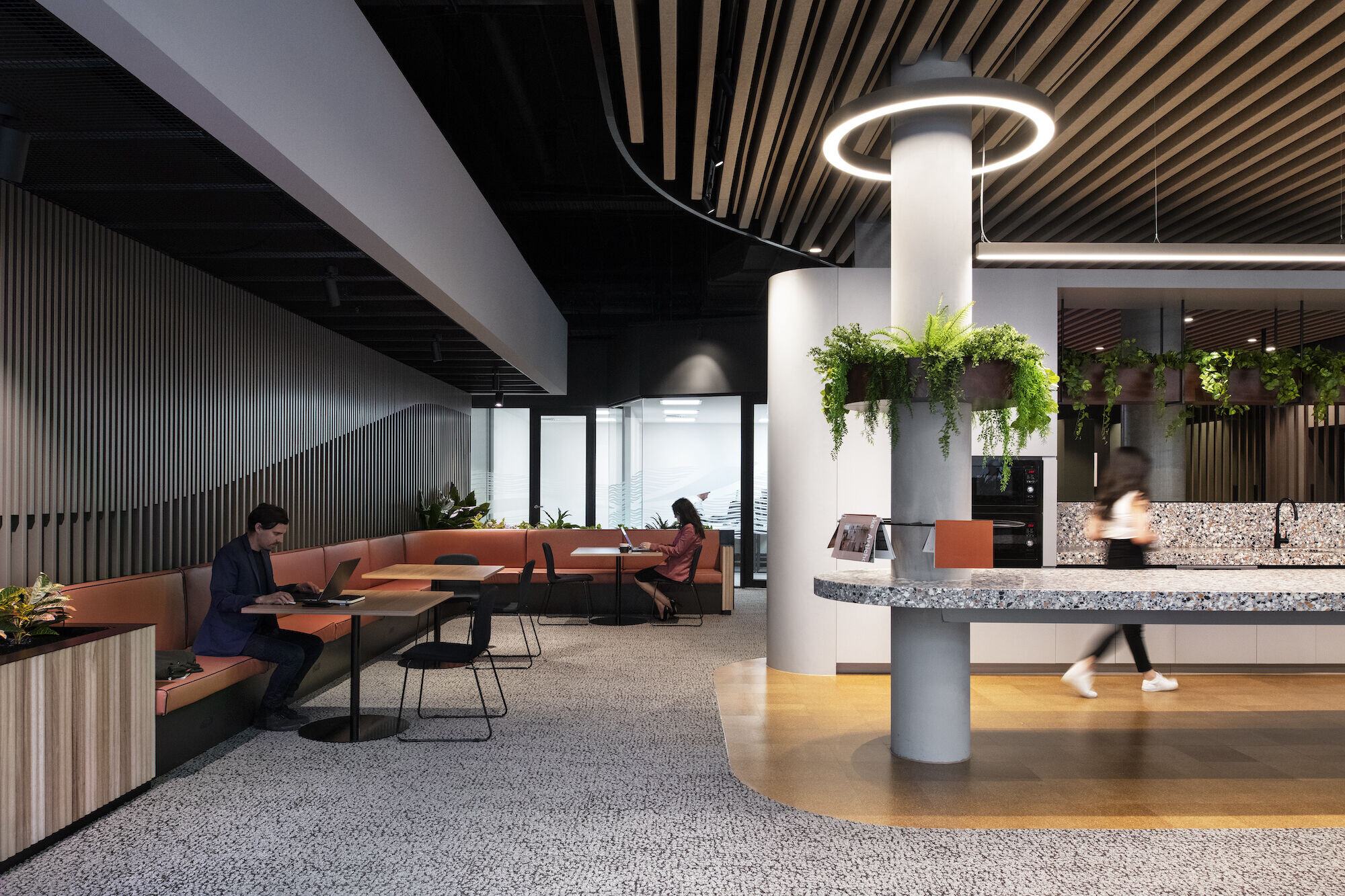 Waterman's Managing Director neville Waterman agrees. "The physical scale of the Eastland centre required an immense level of design thought to maximise our coworking and office space, while also featuring an onsite café and generous communal areas that are central to delivering a productive and inspiring workspace for businesses, he said. "We're proud of our design collaboration with ClarkeHopkinsClarke. It has created a centre that genuinely inspires those working from it. There is a real sense of community and collaboration, and the space plays a significant role in developing and nurturing that."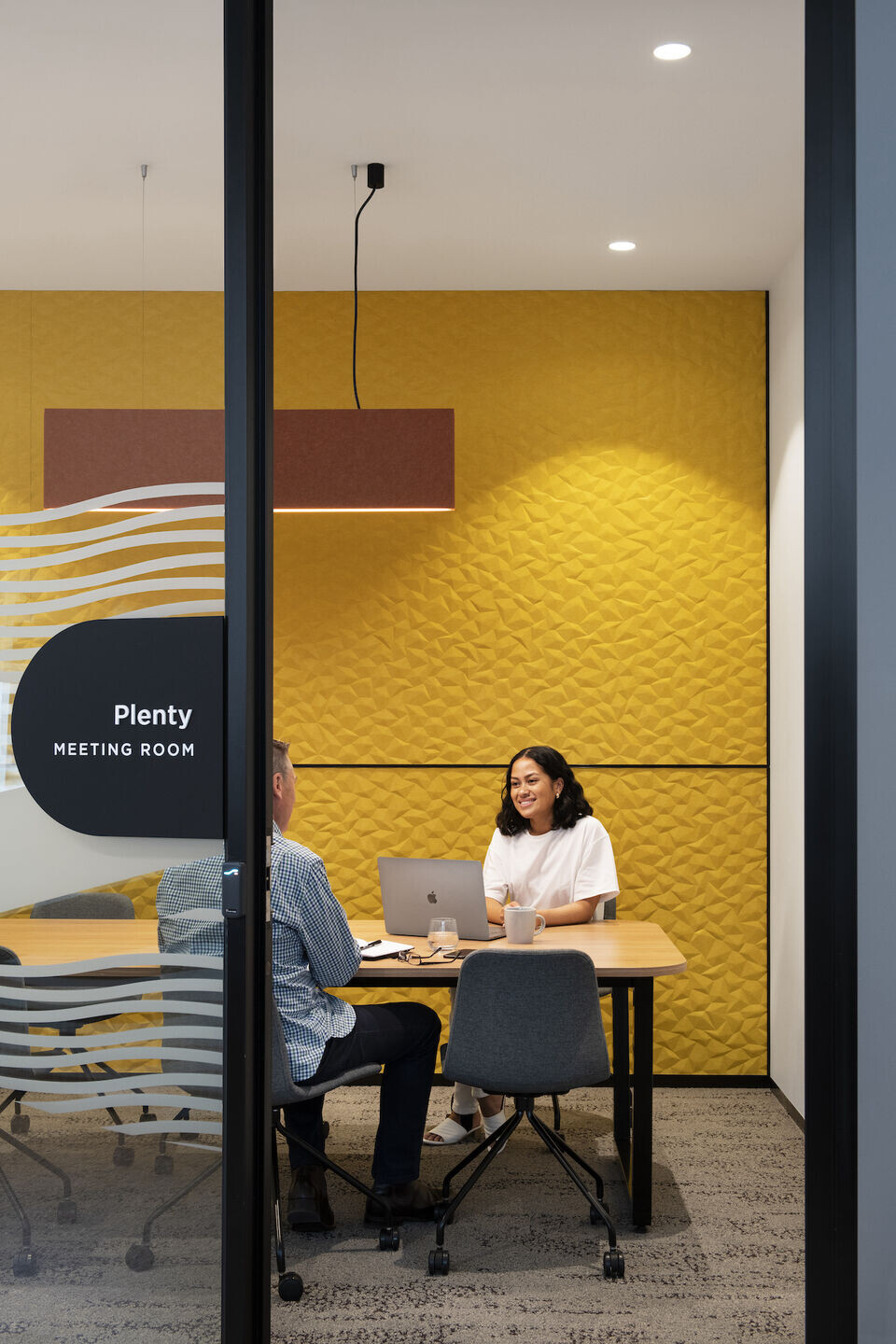 Team:
Architects: ClarkeHopkinsClarke
Photographer: Nicole England