Designed by Koichi Takada Architects, Waterfall is a mixed-use residential building located on Hope Street South Brisbane. The project includes 216 residential apartments, a 50-meter infinity lap pool and a 118-meter high waterfall, the tallest man-made waterfall in the world. Waterfall is set for completion in 2027.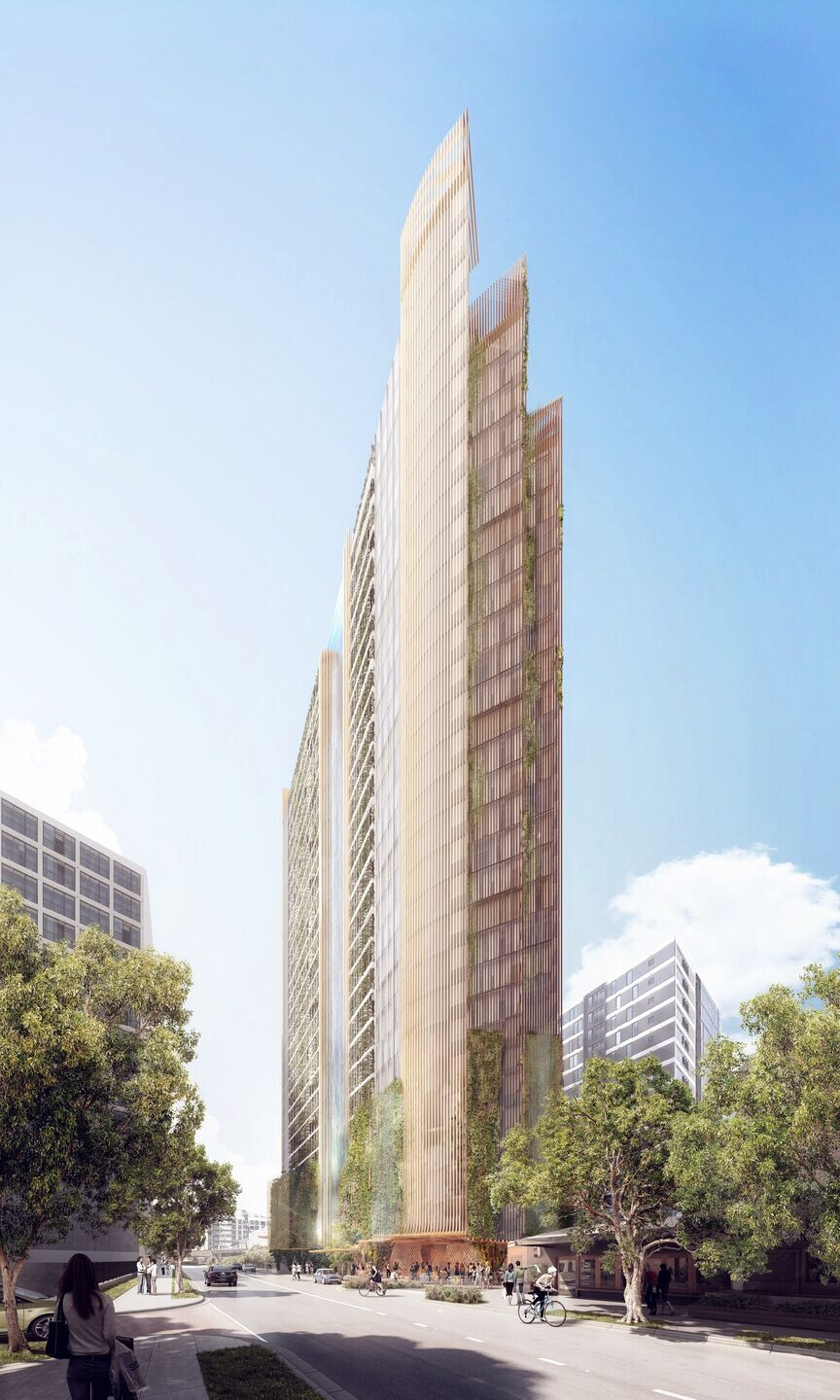 Waterfall was inspired by Queensland's rainforests and sub-tropical climate. The 118-meter high waterfall that runs the full length of the western elevation of the tower. Water is pumped from a rooftop water tank, starting off on the rooftop pool deck and slowly cascade down the tower via glass panels, visually dividing the tower into two parts. This feature naturally cools down both the interior and exterior of the building and its surrounding environment. Together with a living façade, Waterfall is a building that breathes, allowing for naturally ventilated corridors that open out to the green walls and bring the outside in.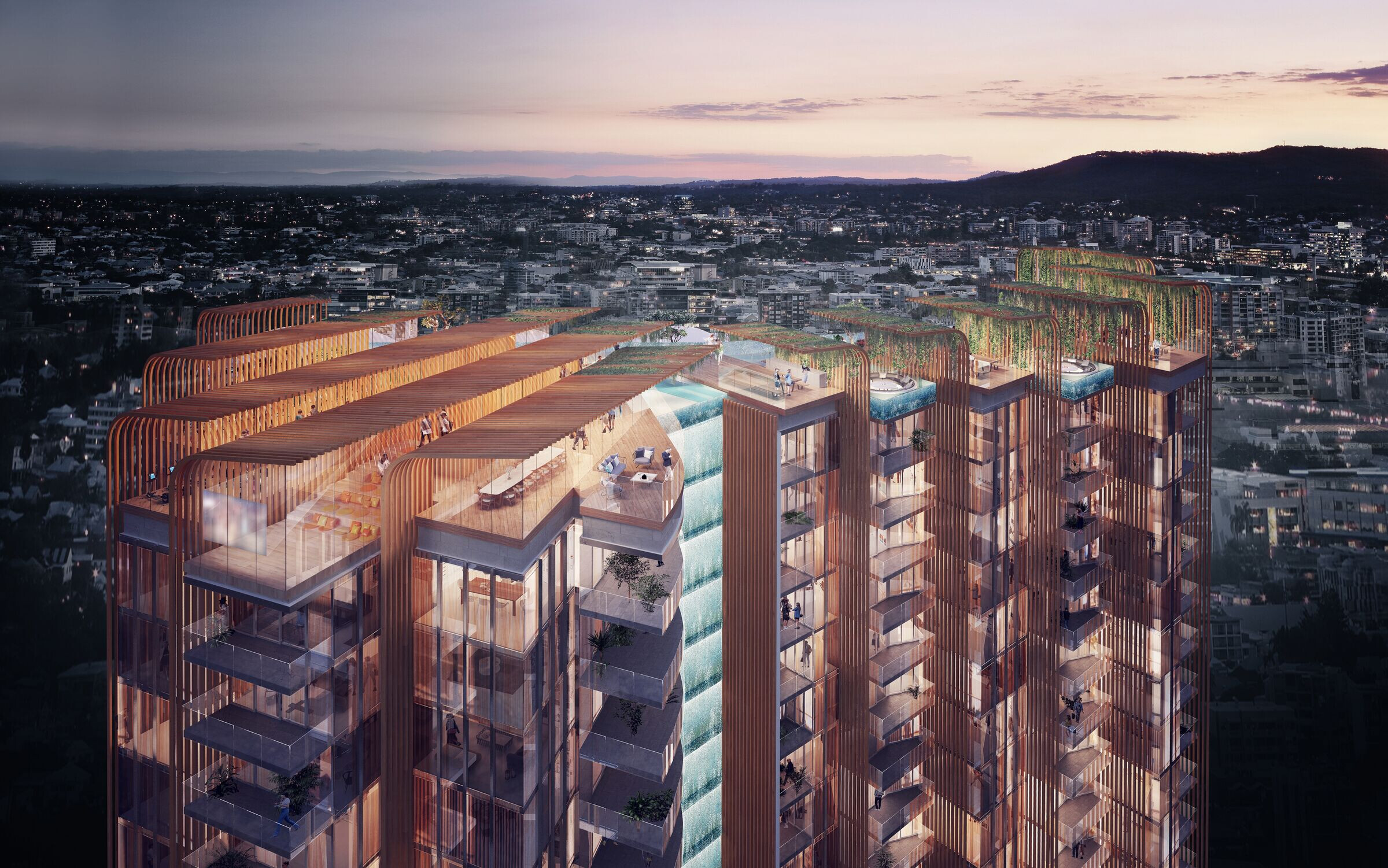 As the waterfall reaches the podium of the tower, just like a natural waterfall, the water will dissipate with a misting effect created on the podium's green walls and ground level planting. The living façade combines a series of linked internal and external water walls, running down angled pieces of textured glass to minimise water loss.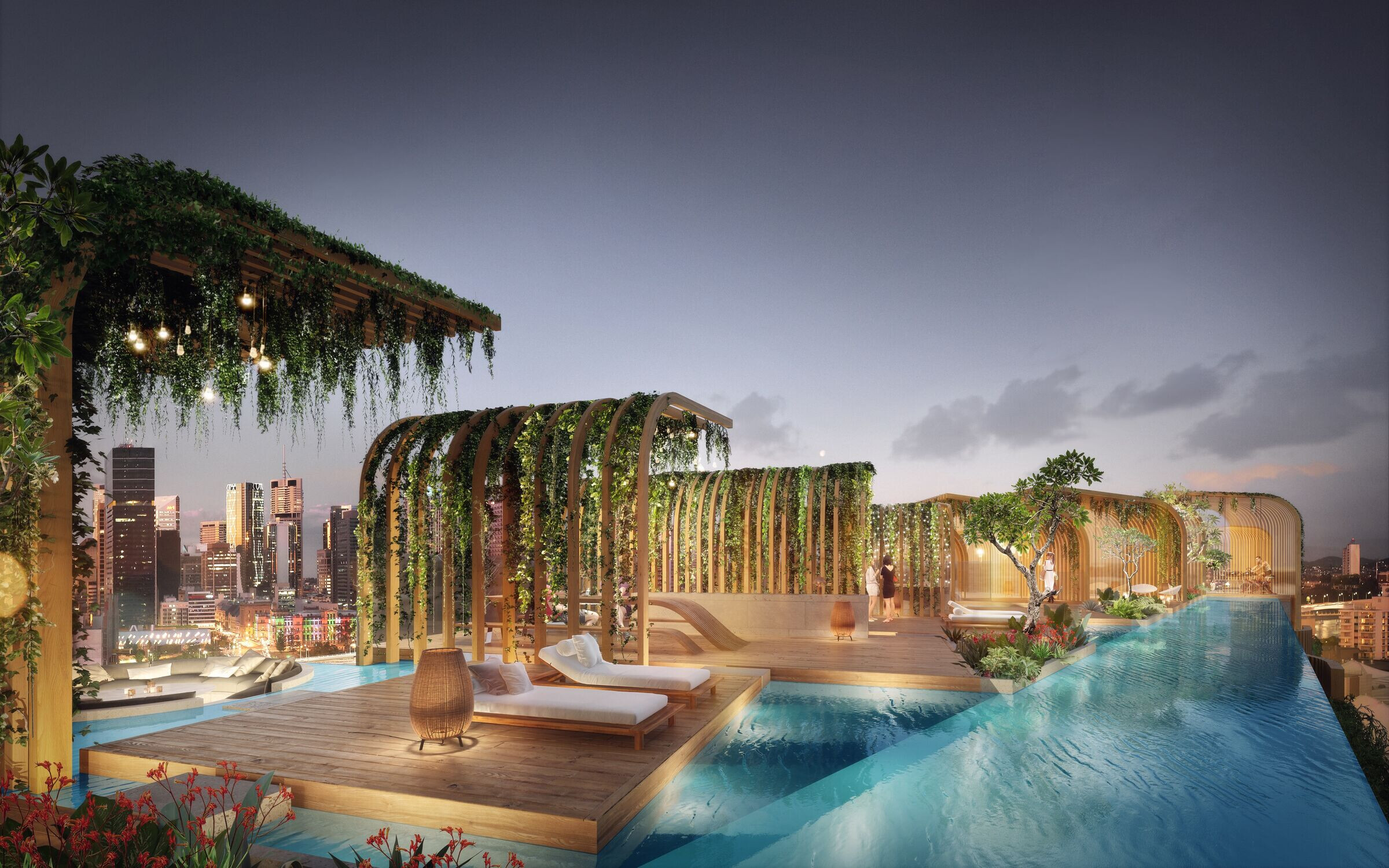 In addition to contributing to the maintenance of the plants and providing a visual clue to the water features in the design, the misting will carry down to the public domain creating a cooling effect to pedestrians and visitors to the retail section. The waterfall and green walls will be illuminated at night.Architectural design features include expansive green walls covering large portions of the tower's facade, especially on the long west-facing side, which is heavily shaded using screens and green planting. The greenery will incorporate a misting irrigation technique to cool the air as it passes through the green facade.