The design challenge was to devise a single stringent concept that brings together the different occupants and functions. And this applied not only to the building shell, but also to the interior design as well as the lighting design, both inside and outside.
LED Lightlines: The anodized aluminum profiles are not visibly connected to the building's exterior. Moreover, profiles were specially drawn in order to integrate the LED light lines by ADO Lights– a modification of the series product – into the pilasters. In the hotel's reception area, the vertical effect described is complemented by horizontal light lines. On the façade alone, just under 1,000 meters in total of these strips of dimmable lighting illuminate the building complex. These LED light lines are also used repeatedly in an intelligent and varied way inside the building.
LED Gallery: Intensity and quality of lighting is guaranteed by the Gallery LED – elegant yet unobtrusive downlights integrated into the ceiling in strips of three, six or even 12. The Aurora LED spotlights provide additional cones of light at selected points.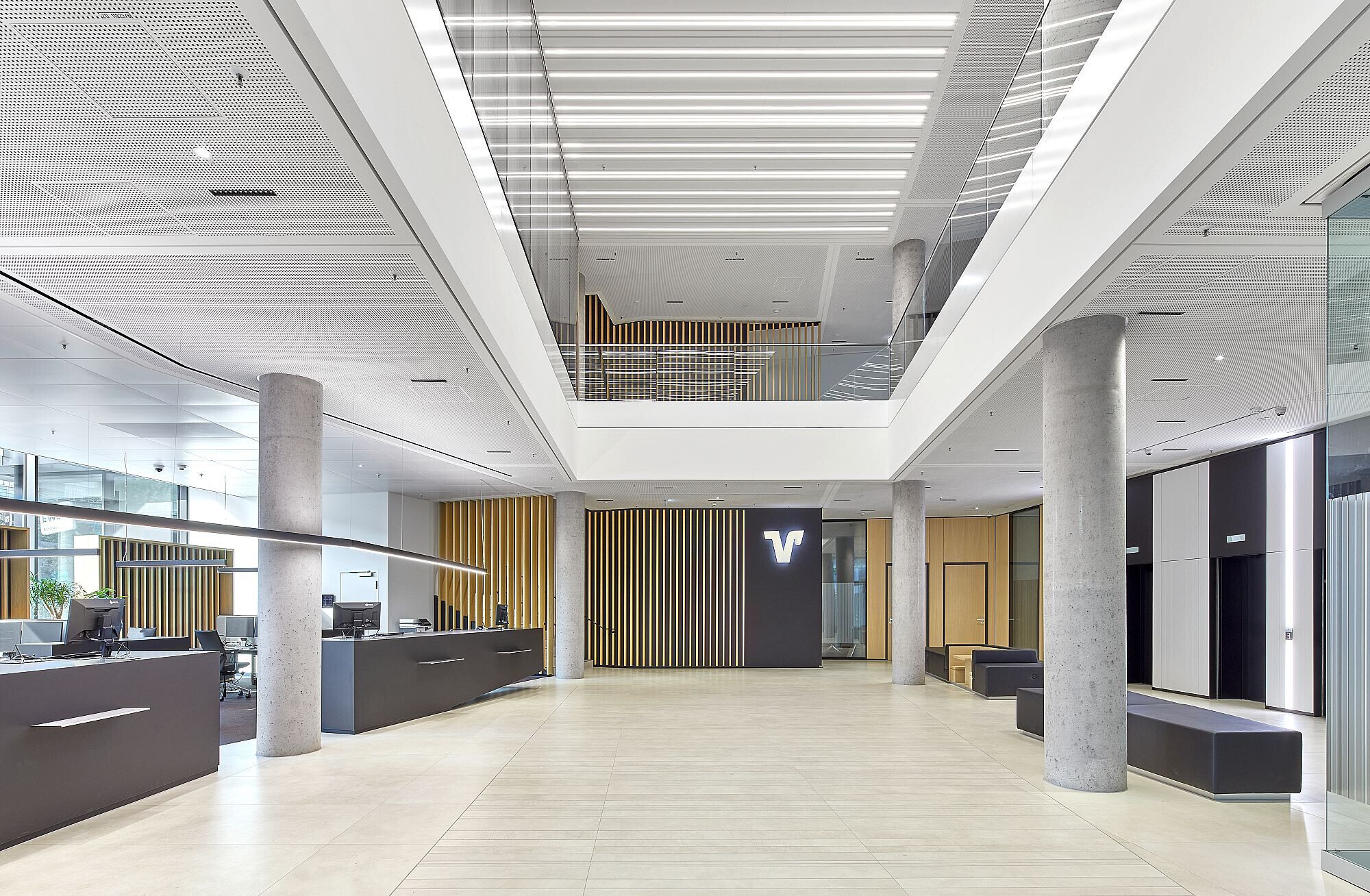 LED Linargo: Users are offered various versions of the Linargo LED. This rectangular luminaire is suitable for an array of scenarios and purposes – because it can either be fitted to the ceiling (as is the case in the school's assembly hall) or it can also be used to create exactly the right degree of brightness as an unobtrusive, non-glare pendant luminaire, for instance, above a reception counter. It comes in different sizes, as well as being adaptable into a large number of shapes to suit the individual user. The best example of this is the version curved to form a wreath. ADO Lights realized this modern version of a halo for the school's chapel.