What was the brief?
The story of the project began in the summer of 2019. This period of time was marked for us by the opening of a new travel destination – Morocco, a country locked in an embrace between the Atlantic Ocean and the Sahara Desert. Every piece of this land, burnt rock surfaces, foamy waves reaching the coastlines, architectural constructions are united into one inseparable landscape, as if it had initially appeared as a whole.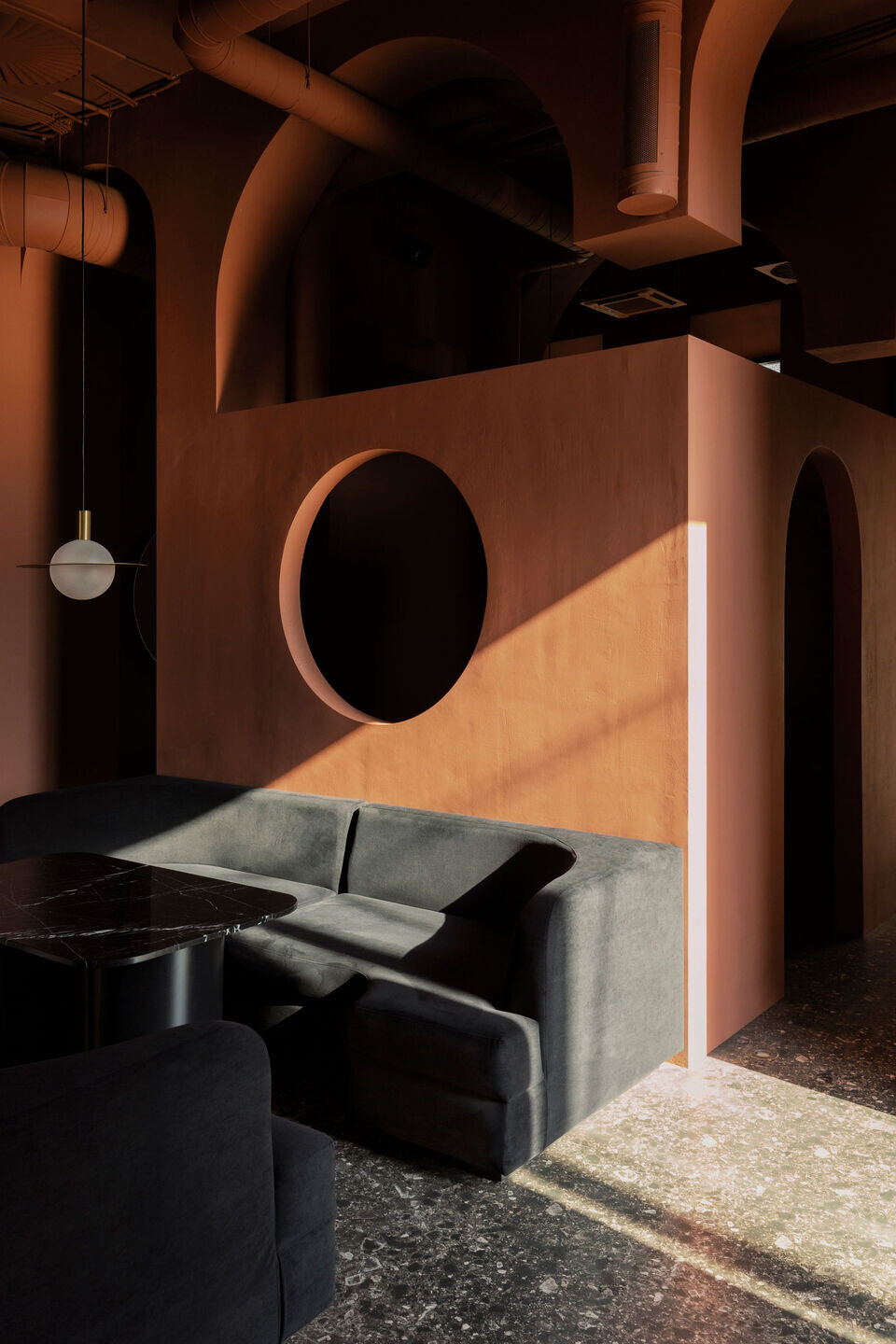 Thus, a new story was born, a story of another immersion into an uncharted land, which, with its multi-layered culture and mysterious nature, is still comparable to a projection of alternative reality.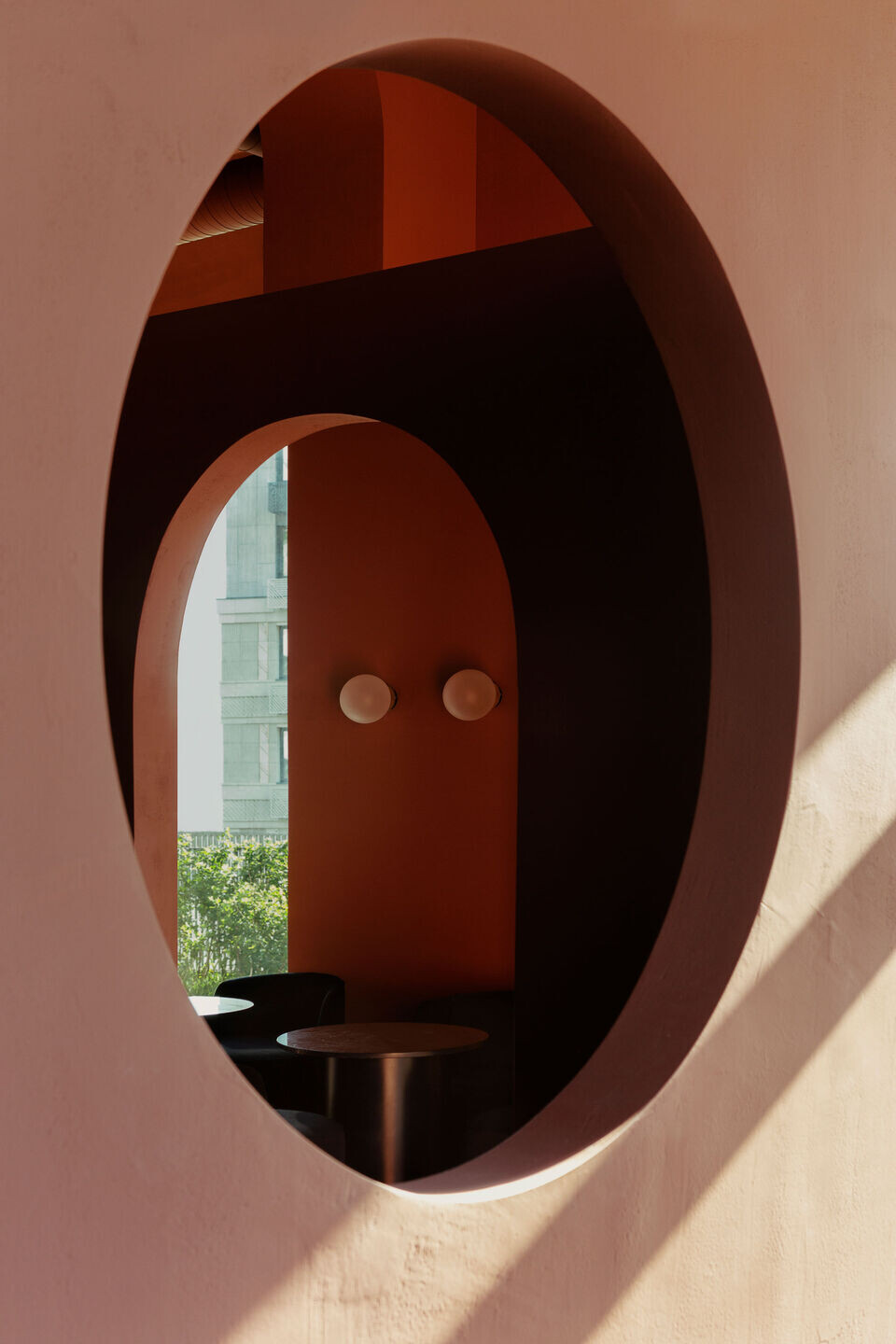 What were the key challenges?
Some time after we had returned, a client turned to us for help in designing a tea bar, in which the main focus should be on cooking. It required an approach that could transform the process of creating and consuming herbal drinks into a fleeting moment of enjoyment and exploration of taste, undisturbed by the presence of guests. Based on the travel experience we had passed, we developed the concept of an eclectic space that combines the atmosphere of an oriental labyrinth city and the poetry of architectural forms.
Inspired by the architecture of the sculptor Javier Corbero's house, we chose arch and circle as the key elements in the construction of the interior. When we were having a talk with our client to discuss the possibilities and flexibility of the space for attracting visitors, the idea was born to create a non-standard bar that could function as an art gallery, which would provide the opportunity for contemporary artists yet unknown to the general public to arrange short-term exhibitions of their works.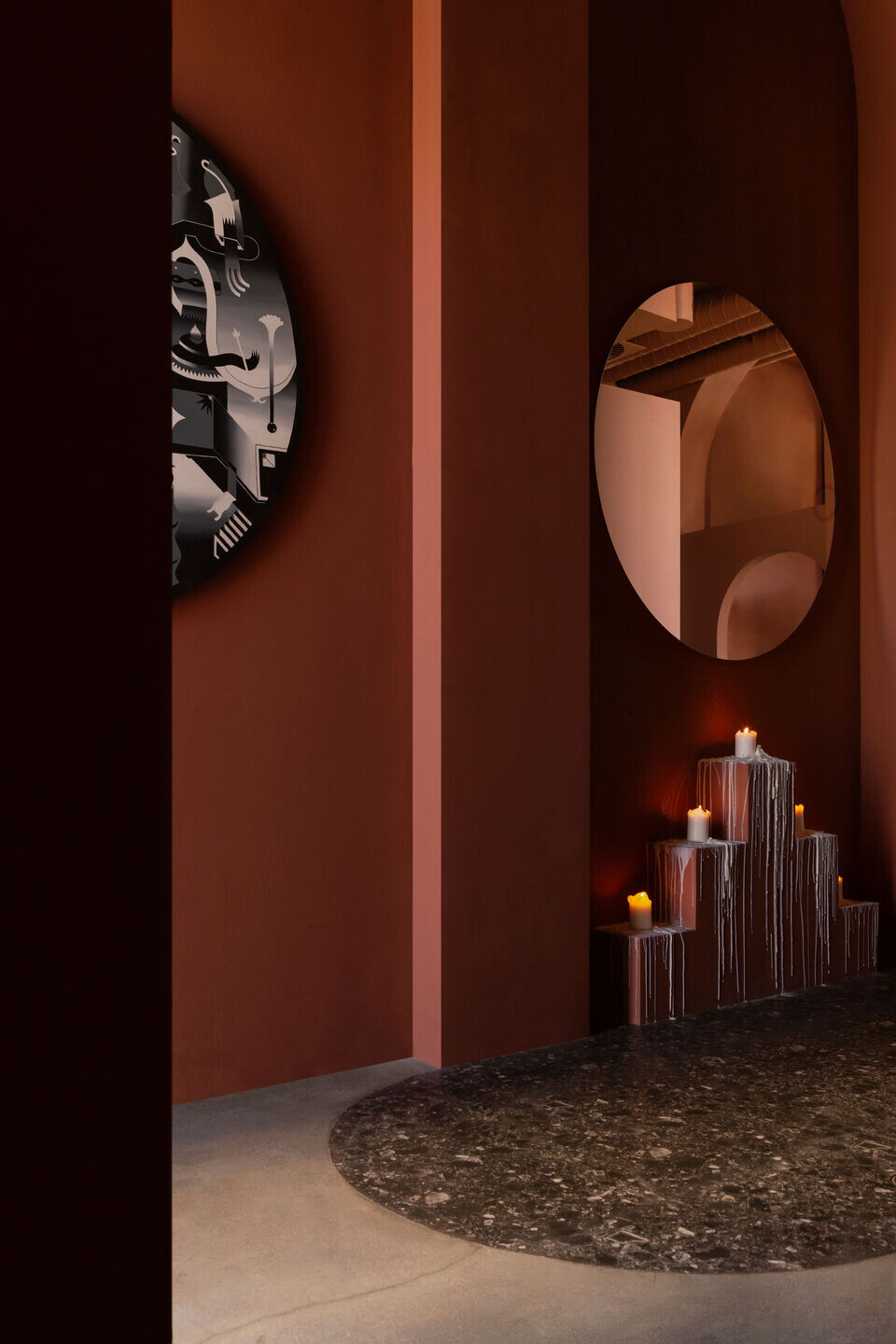 What materials did you choose and why?
The impeccable terracotta tone of the plaster is suggestive of the coastal wild beaches near Mirleft, with their cliffs ranging from Martian red to wet sand colour. The walls, the ceiling, the utilities and furniture are united in one shade that reveals the interior as one single natural landscape. The color of red clay is combined with clinker facades, enhancing the flow of space from interior to exterior. The roughness of plaster plays an important role in showing the hand-made character of the walls.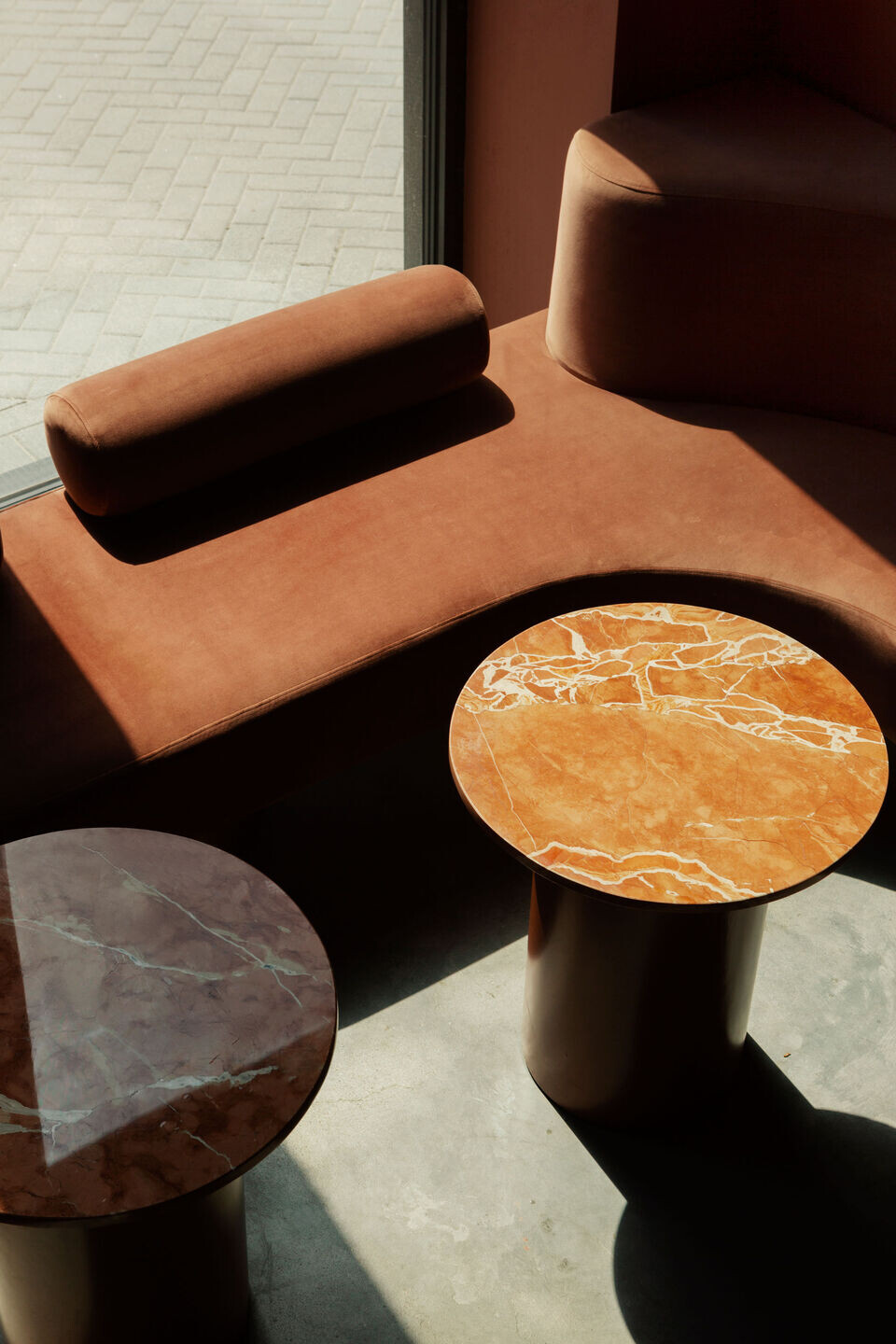 The floor is finished with authentic concrete textures and black terrazzo ending the gallery corridors in semi-circular fragments. Due to a light color that reflects the beauty of earthy tones, Rojo Alicante stone decorations nobly complement the interior. The Lady Onyx marble that adorns the peninsular bar looks as refreshing as the spray of ocean waves crashing on the shore.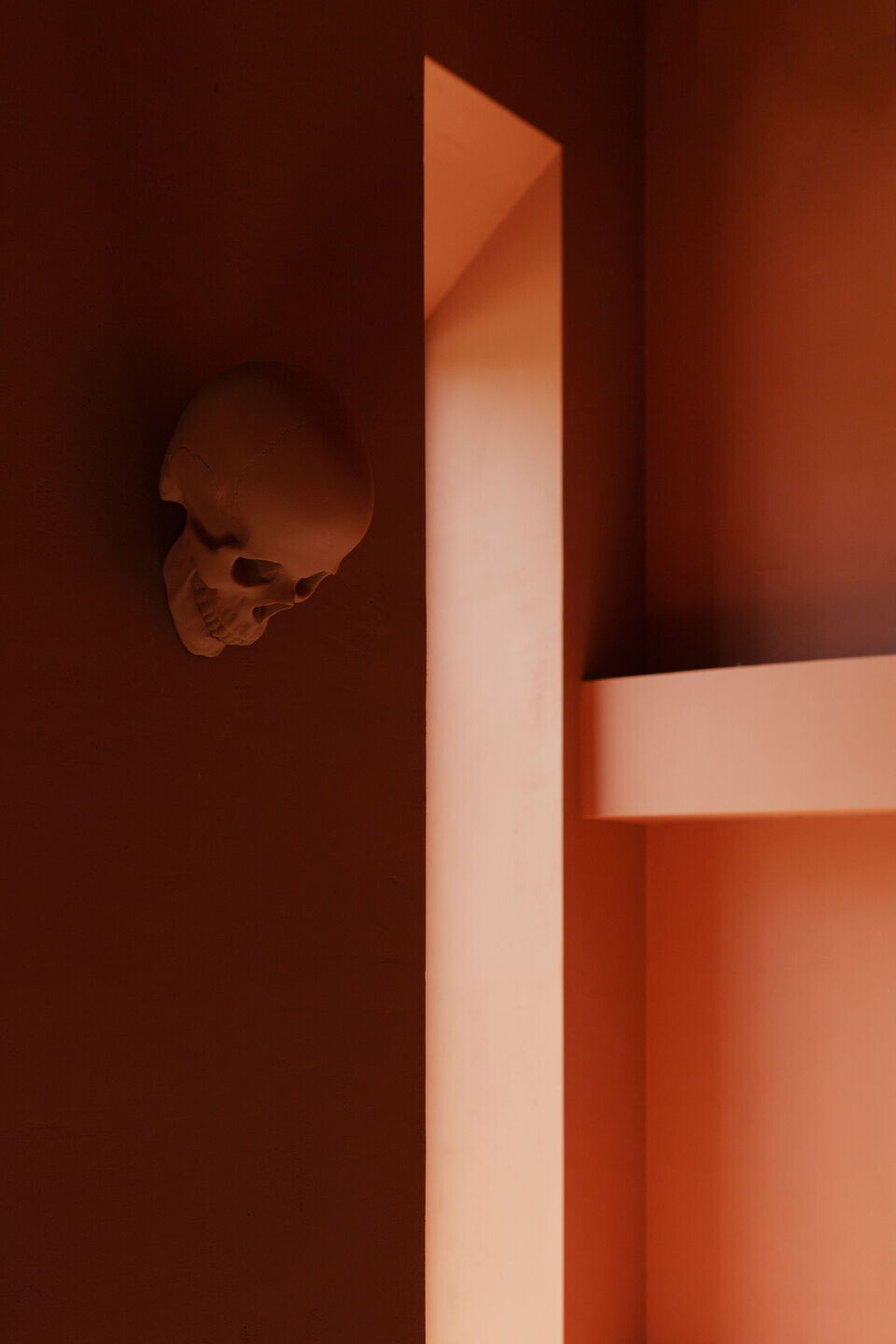 The area lighting, like the main one, was created in collaboration with Wishnya Craft Workshop. The set of luminaries Suprematic is founded on the basis of the primary figure in which pure form comes to life and unfolds. The role of materials such as brass and glass emphasizes the man-made, fundamental character of the object
Material Used:
1. Flooring: Microcement, Hauptmann
2. Doors: Custom-made
3. Interior lighting: In collaboration with Wishnya Workshop
4. Interior furniture: Marble, brass, custom-made
5. Artist: Art by Vadik Fin