The project proposed today presents a single-family home, a duplex arranged in a modern, current style, with industrial accents and cozy at the same time.
The home, arranged on 2 levels, has a living area on the first level, an open space in which the kitchen and the living room blend perfectly from an aesthetic point of view.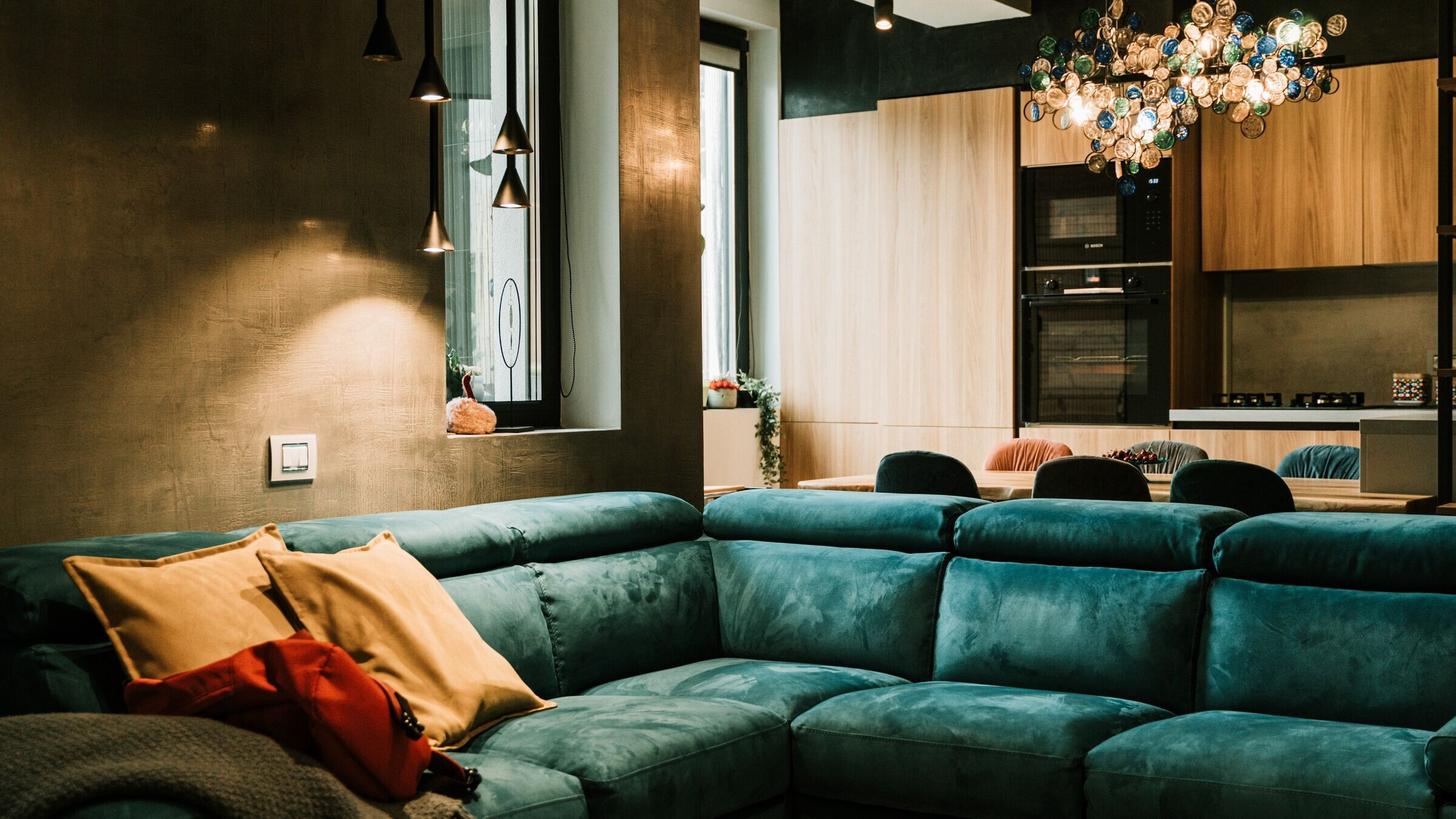 Bounded between them only by a spectacular island, with shelves for storage on the metal structure and table top - the two areas are perfectly integrated into the overall design of the house.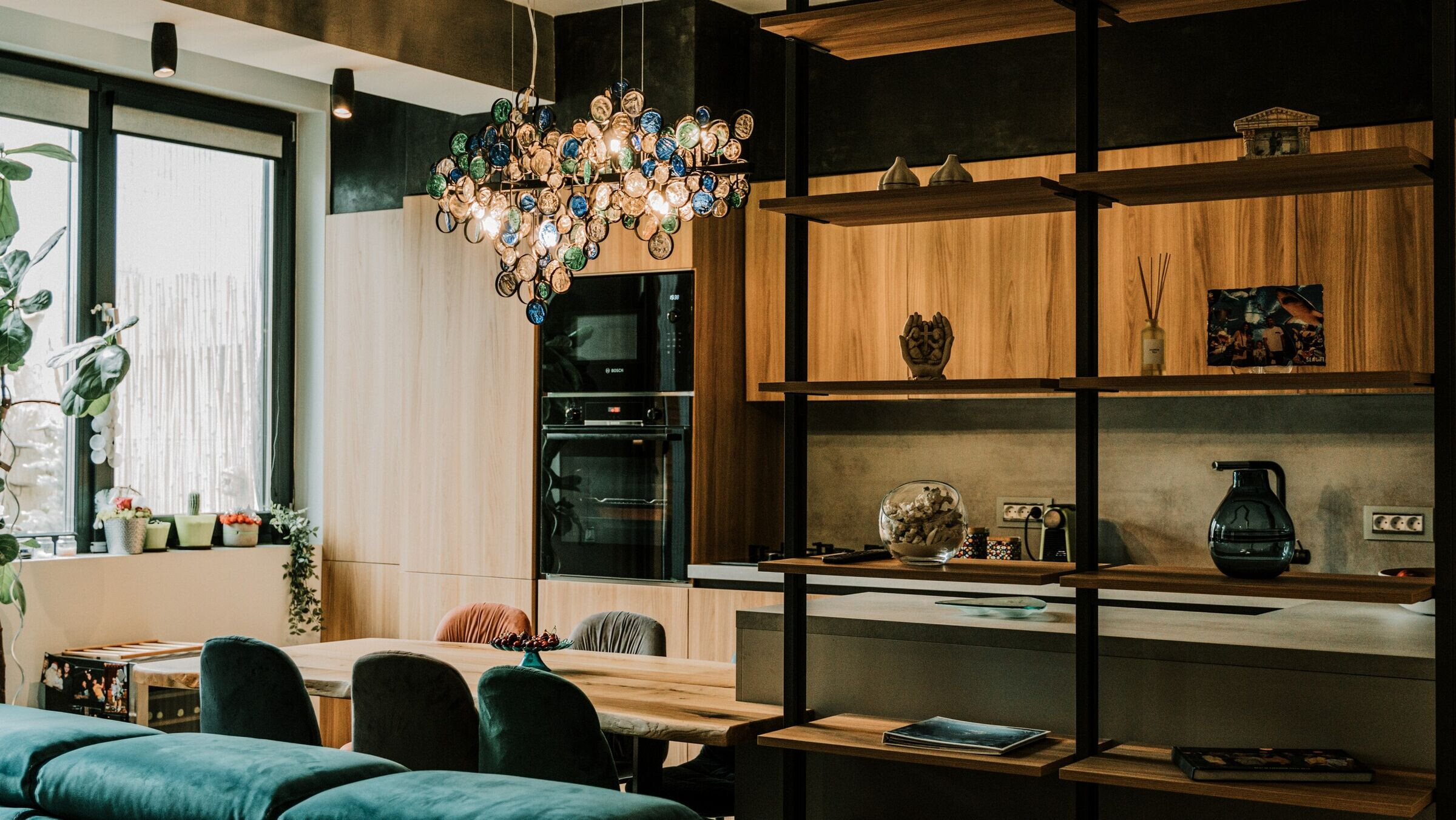 The dark chromatic is "sweetened" by the wood shades of the kitchen; and industrial accents are created by metal combinations and concrete finishes.
Xilo Kitchen - from Interior Store perfectly integrates all built-in appliances, providing multiple storage spaces.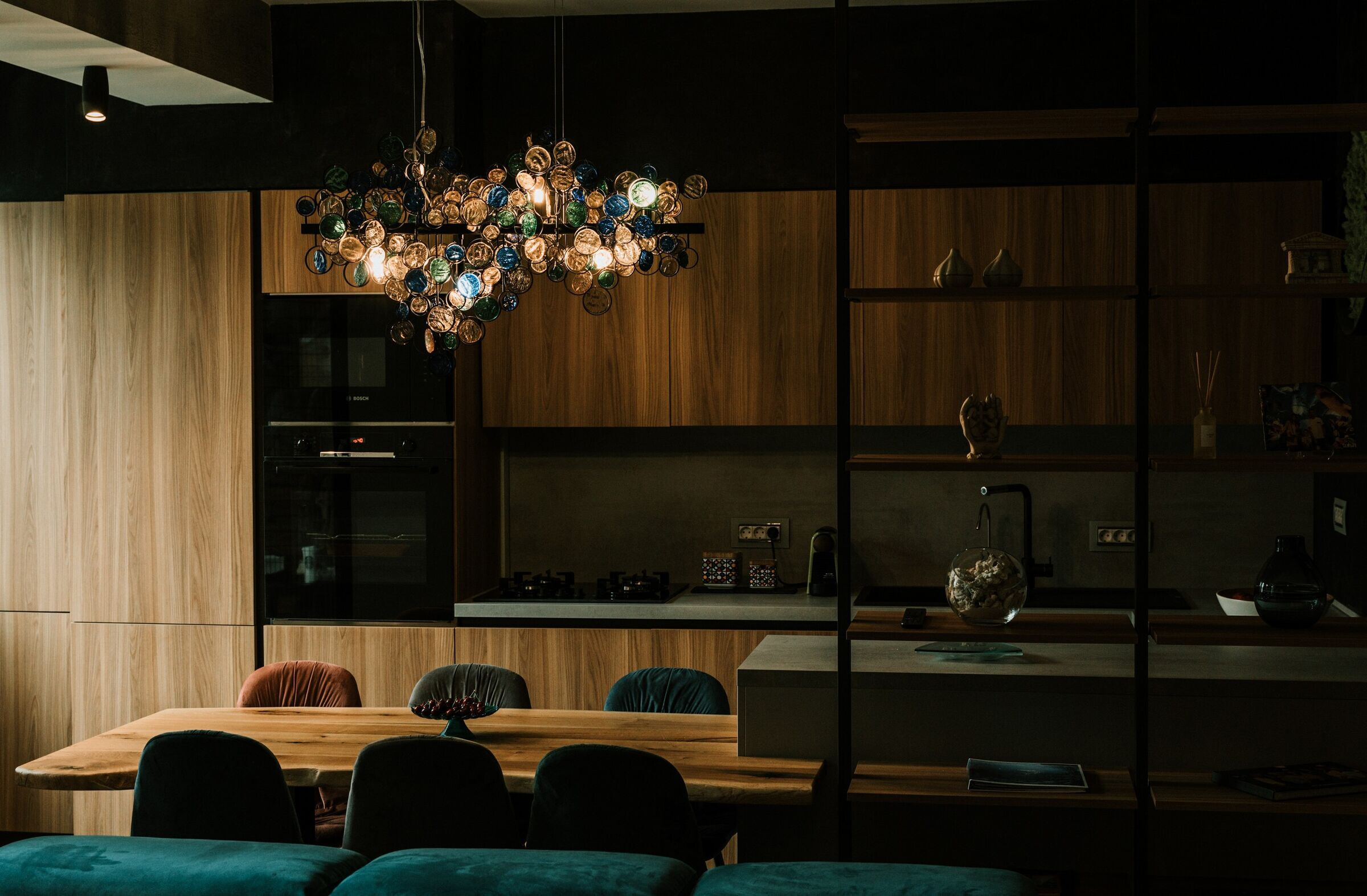 Candice sofa - is a perfect choice due to the relaxation functions it benefits from - through the new technology with li-ion battery; and the choice of tapestry was as bold as it was spectacular. The living room is perfectly completed by the suspended chest of drawers with sliding door - from the New Living collection.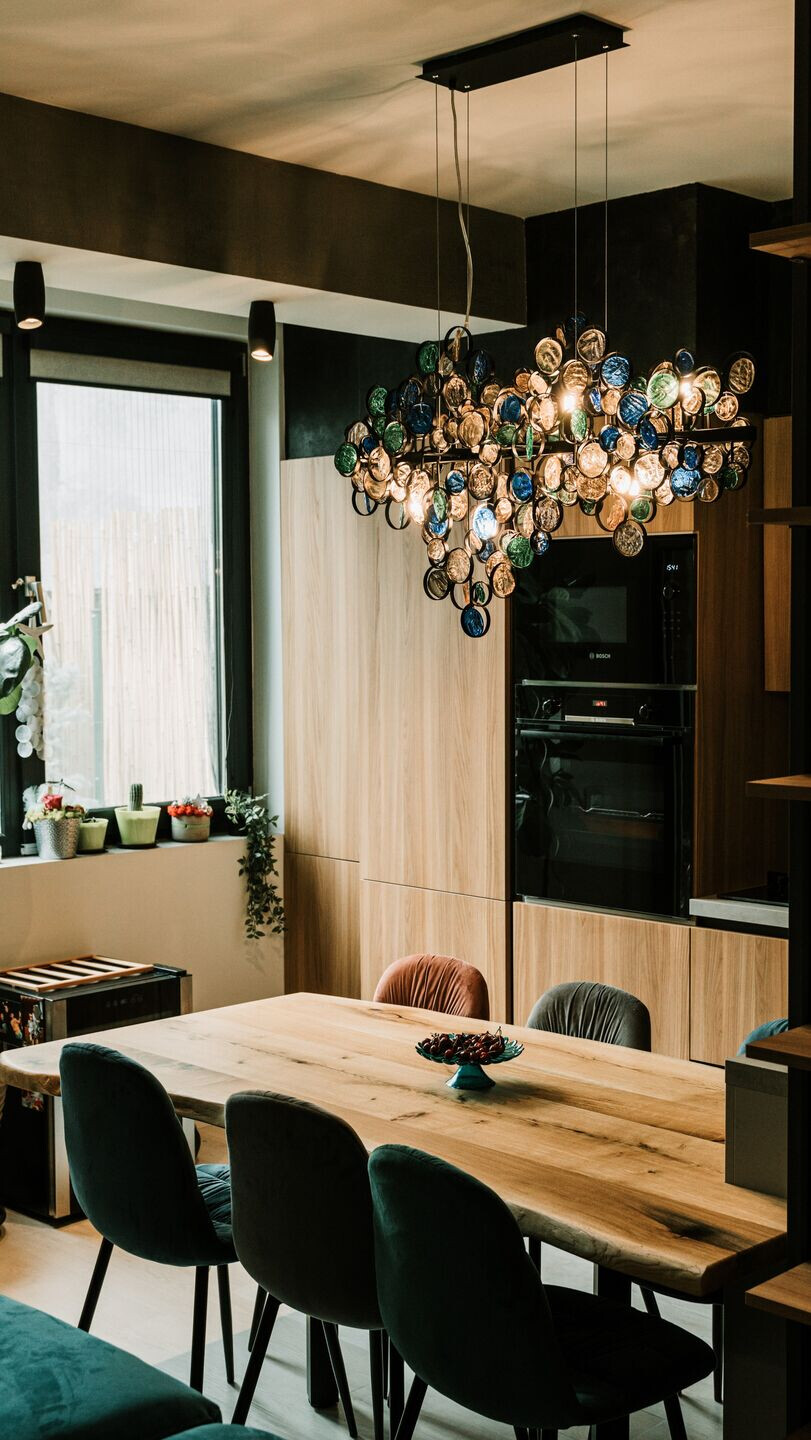 The access to the second level is made with the help of a modern, minimalist staircase - which keeps the combination of materials - metal / natural wood.
The floor comprises 3 bedrooms - the master bedroom with private bathroom and dressing room, as well as the two children's bedrooms; next to a bathroom that serves the two bedrooms.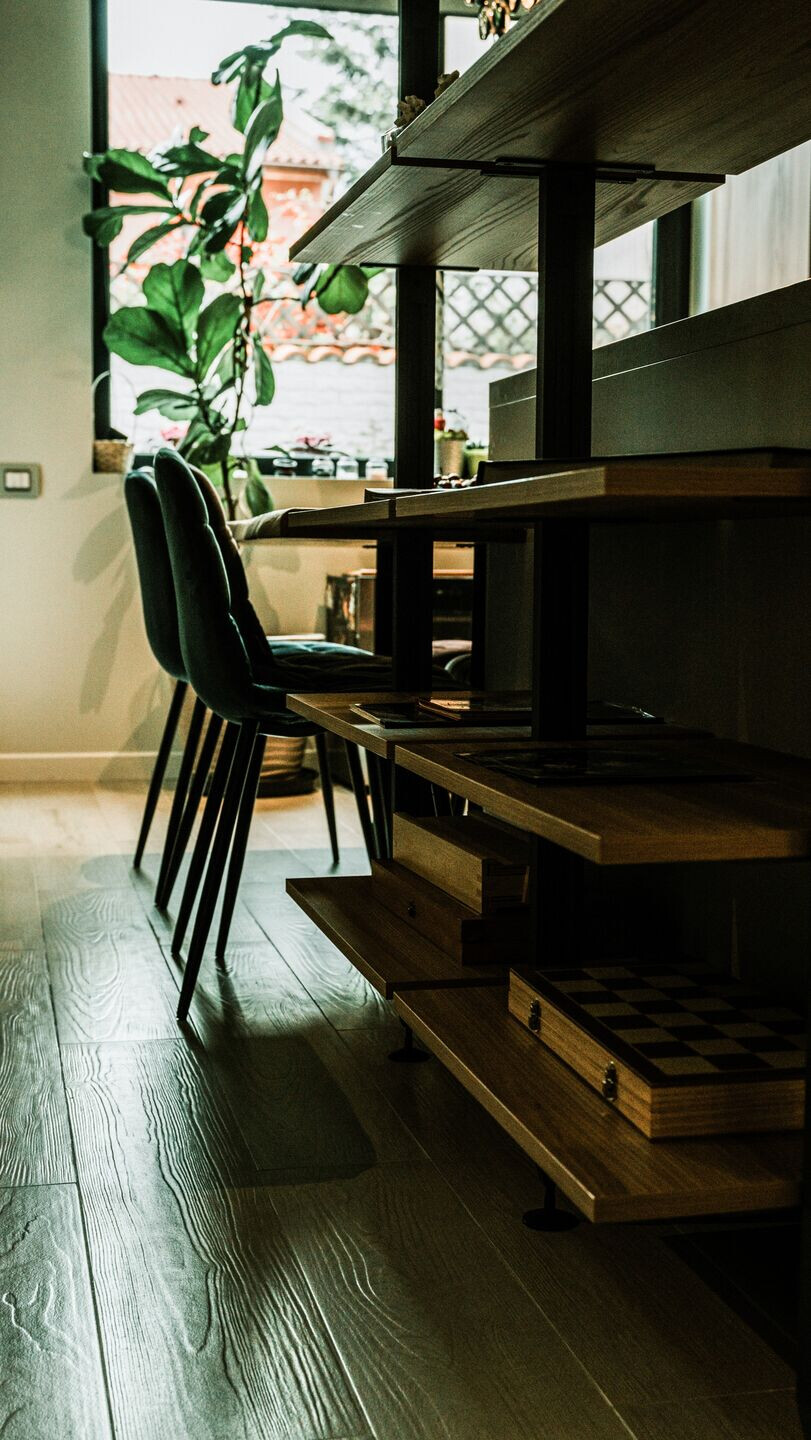 The master bedroom retains the dark shades of the ground floor. The bed upholstered in gray velvet is highlighted by La Belle Etoile suspended lighting fixtures; but also by the wall covered with natural wood behind it. The bedroom is completed by a chest of drawers suspended in dark blue tones.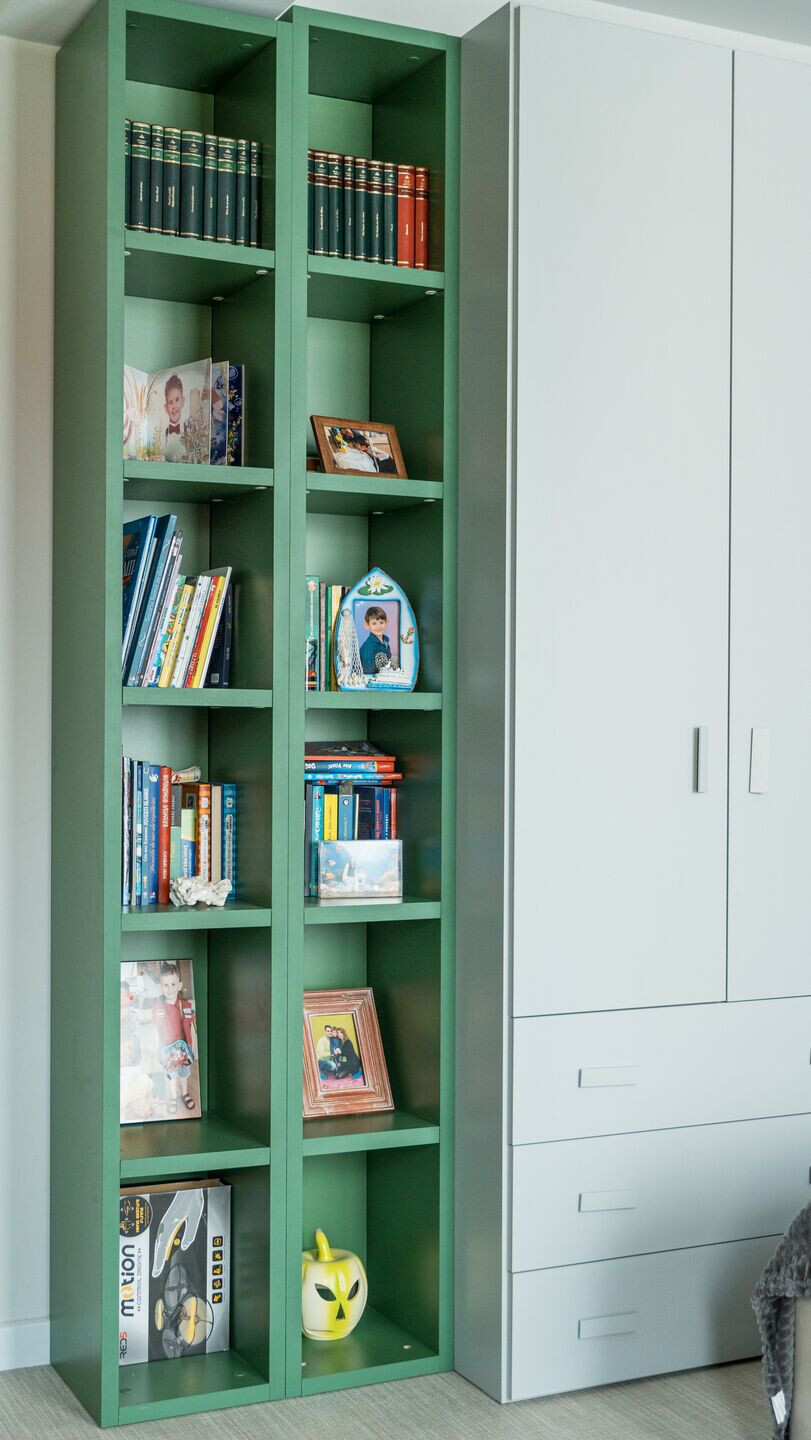 The dressing area is open - offering a preview of the space right in the bedroom. The modular ArtDeco furniture used to furnish the dressing room offers spaces for multiple storage and a modern and functional accessory. It is perfectly complemented by an island with drawers.
The children's bedrooms are highlighted by a light, bright color - with strong accents of yellow and green.