What began with a proposal for a new floor and kitchen ended in a complete renovation of the entire villa. All floors were tackled and renovated, floors and ceilings were removed, electricity, lighting and underfloor heating were reinstalled. Interior doors were adjusted and sanitary facilities were renovated. In short, a complete renovation project.
During the first meeting there was an immediate click with the client. The predilection for the French architect Jean Prouvé and especially the furniture collection that Vitra developed in collaboration with G-Star proved to be a common starting point for this project. With the design of the kitchen and the proposal for the new floor, the trust was quickly won and the decision was made to tackle the rest of the house as well.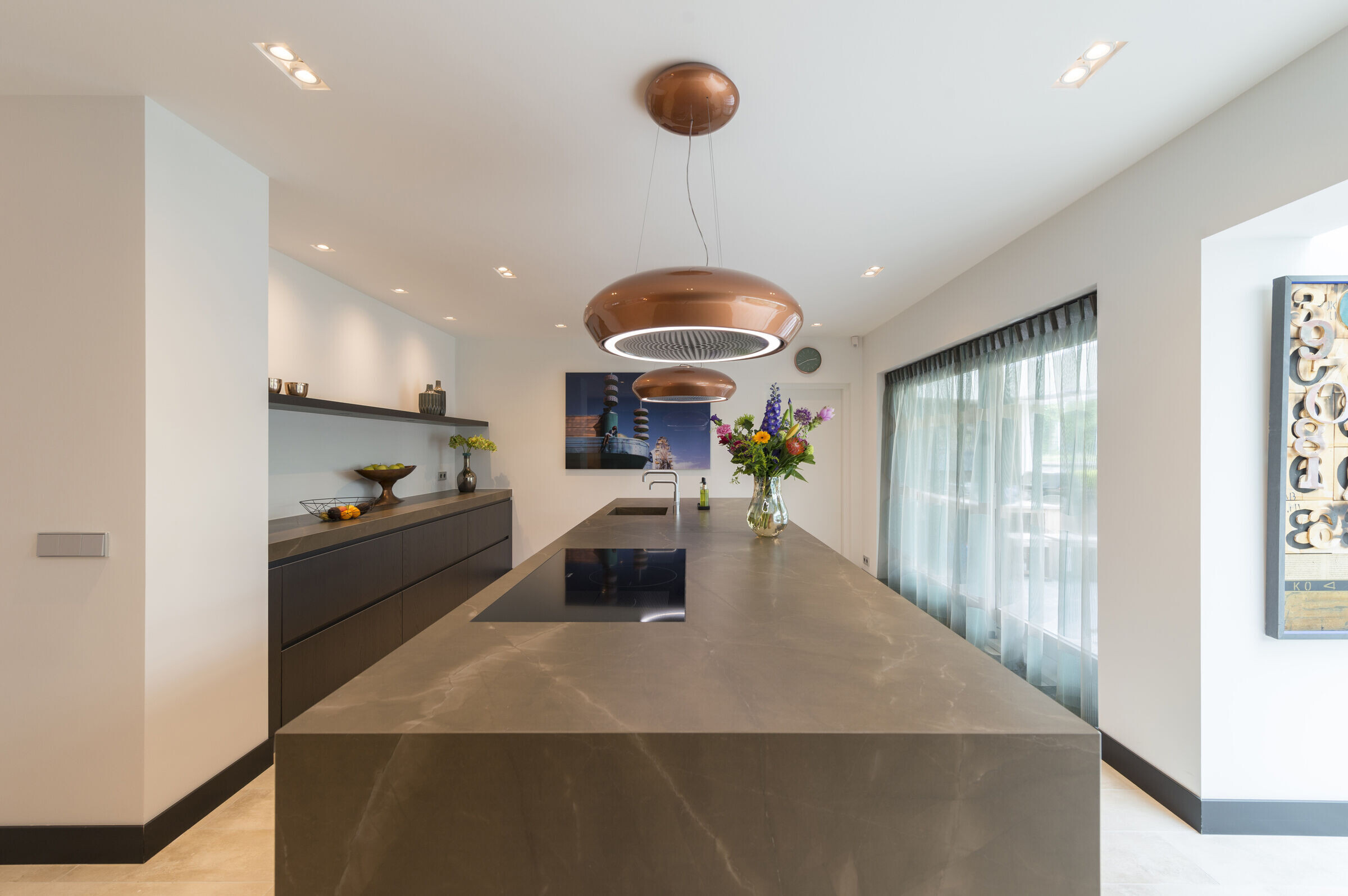 The style and taste of the occupant is characterized by love for designer furniture, sturdy materials and a preference for green and sober tones.
The Carpentier kitchen was presented at a trade fair and was exactly the kitchen for this project. The upholstery and furniture were also found together step by step and proved to be a hit every time. The layout was not changed much, only in the hallway, where the wardrobe and toilet were placed behind a double door, so that the hallway remained clear and spacious.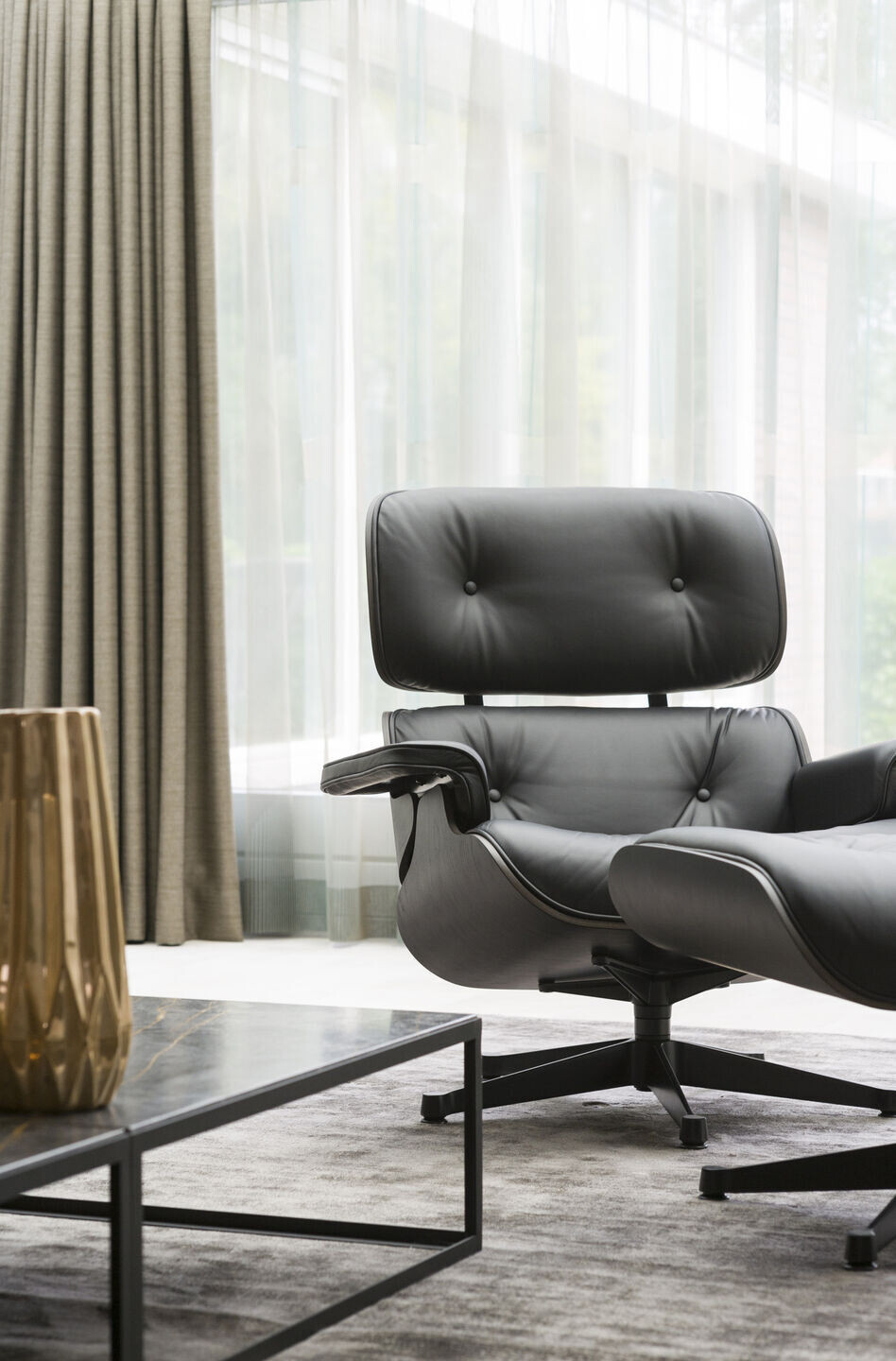 After the first floor we continued on the first and second floor. In particular, the master bedroom with adjoining open bathroom has been completely redone. Tough austere tiles with a pink-purple glow were chosen.
"While visiting the tile showroom, we slid the presentation board out of the rack and spontaneously fell in love with the construction of the tiles from large to small. So when the salesman asked which tile we wanted we shouted in chorus; THIS one! However, he did not understand that we wanted to apply the complete range from large to small." This was only applied in the back walls of the two toilets. In the bathroom, one size was chosen.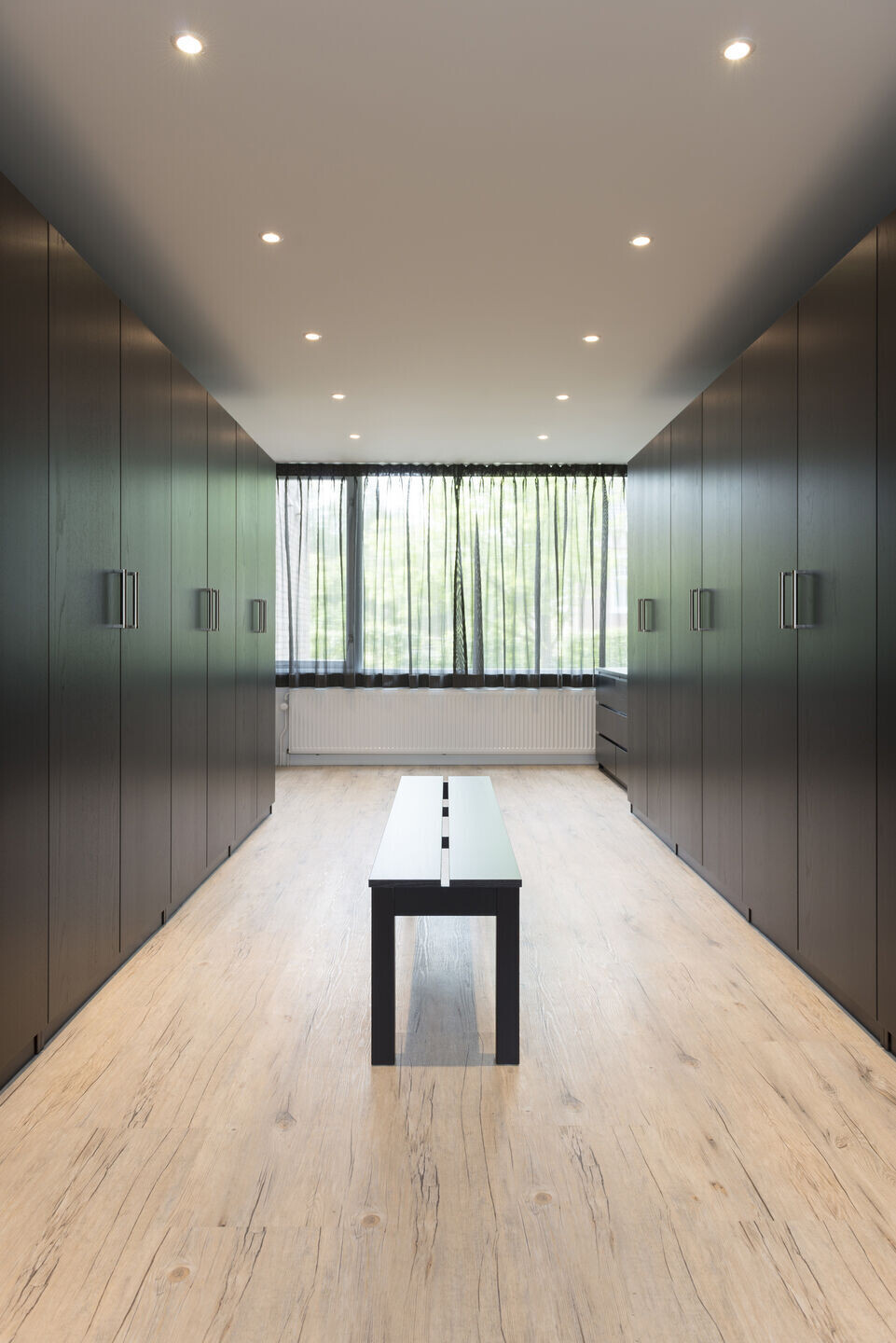 Family and friends of the client unanimously say that the interior is a perfect reflection of the resident. That it fits her like a glove. And that's what we do it for. It's a gift when the cooperation goes so smoothly.