Upper House will stand proud as the tallest building in South Brisbane, Queensland, Australia. The 30-story mixed-use building includes 194 residential apartments, a 2-story rooftop dedicated to wellness and public art displayed on the facade above the retail podium.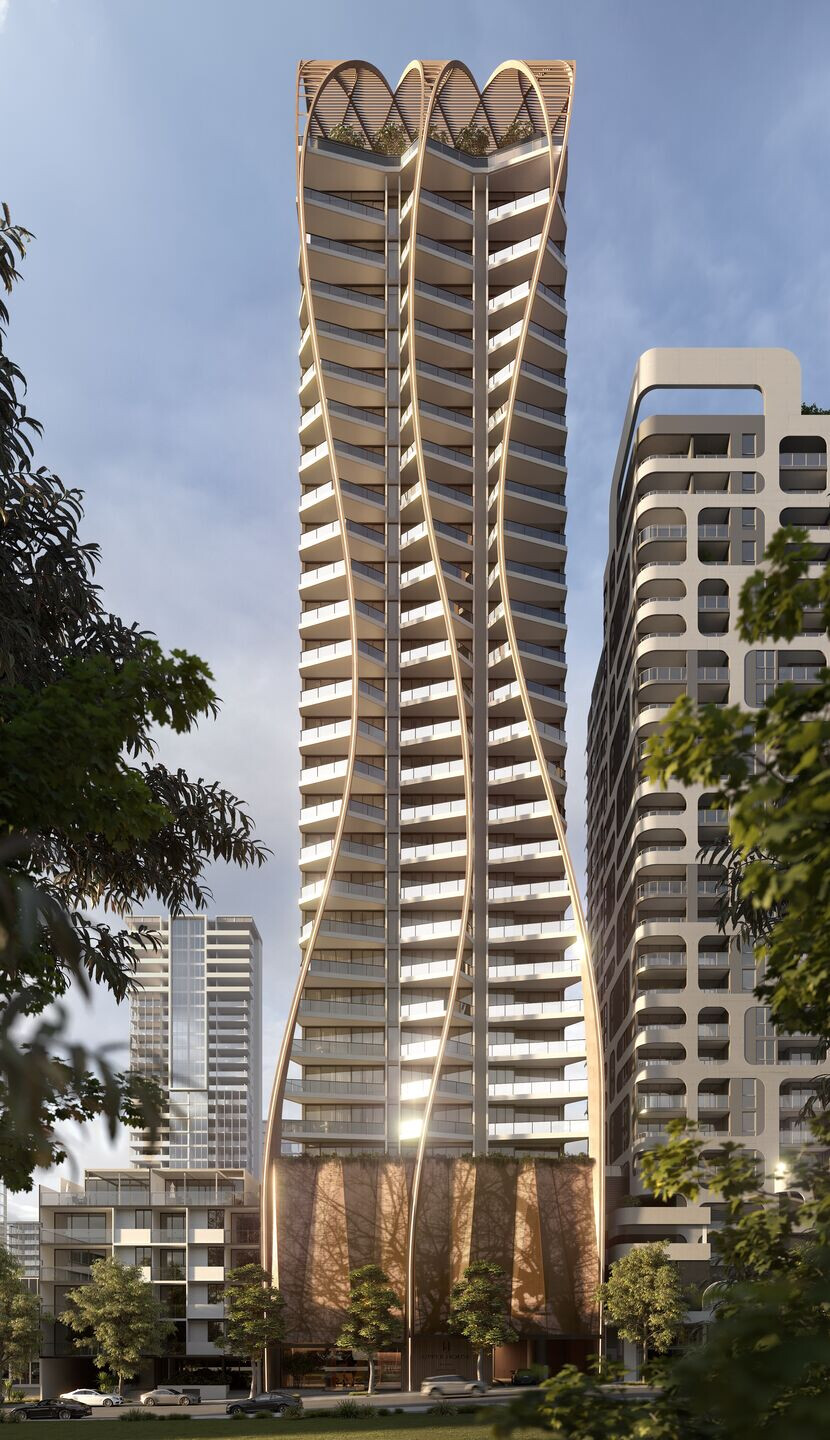 Upper House is inspired by the organic forms of the Daintree Rainforest. Dramatic architectural features inspired by nature create an evocative design statement incorporating dancing balconies, architectural ribbons and Australia's first double-story rooftop.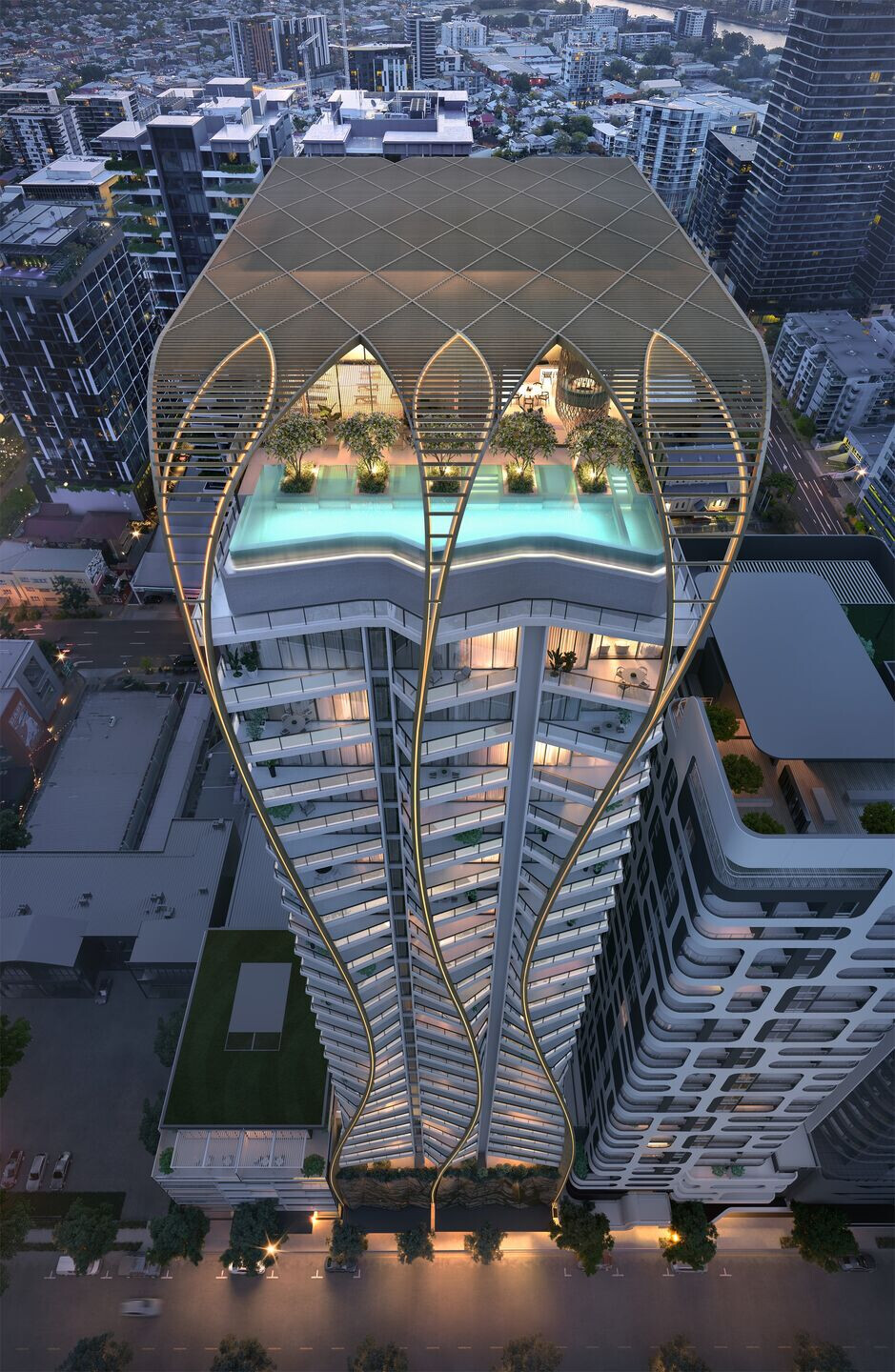 The building has been positioned on the site with consideration to the amenity of neighbouring properties, with generous setbacks to each of the lot boundaries (varying from 3m to 4.8m). Similar care has been taken to ensure internal layouts respond to neighbouring developments and provide privacy to residents whilst still capturing views across the city.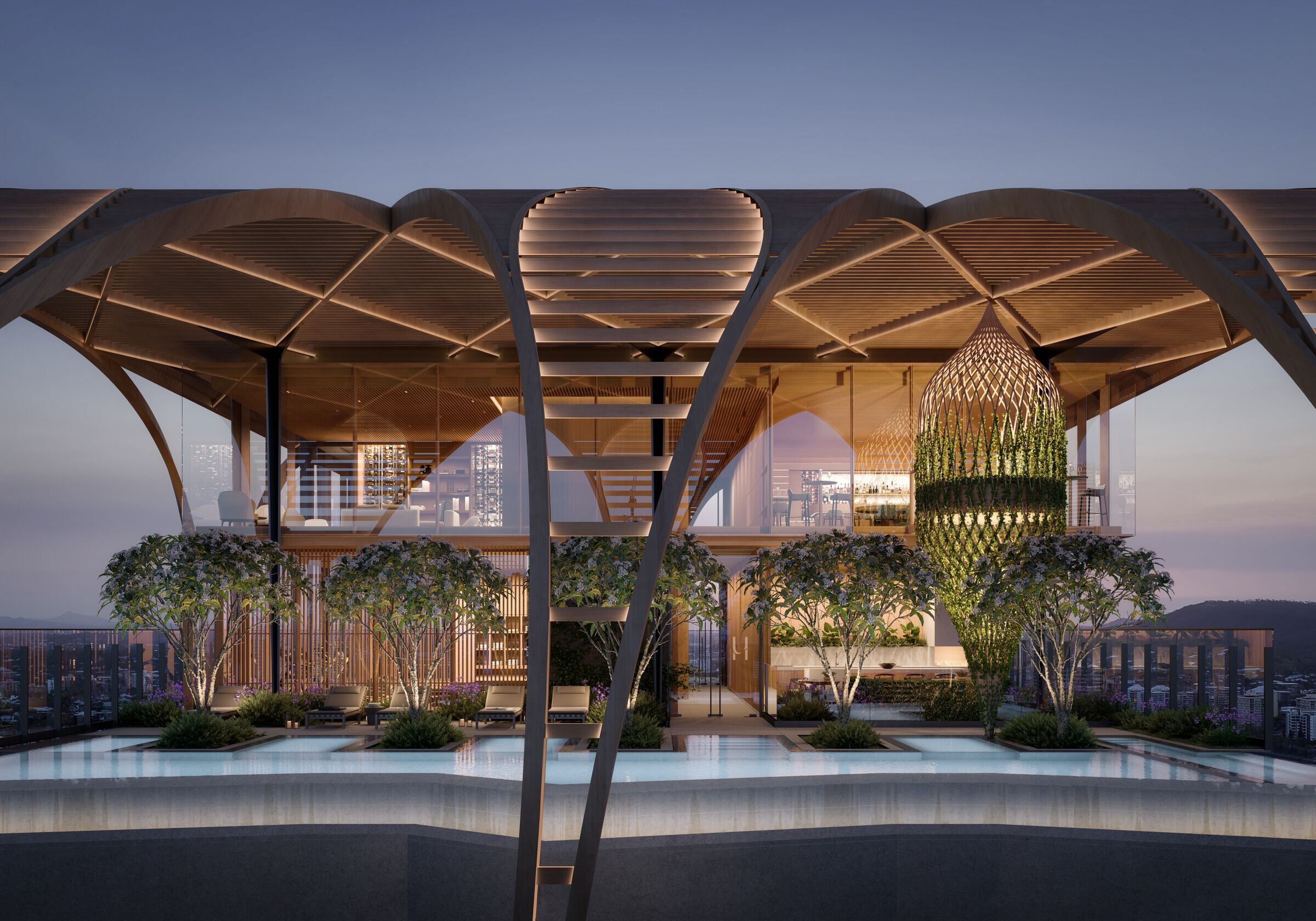 The fluid sculptural 'ribbons' of the building set it apart in the streetscape and wind their way up the facade in reference to the roots of the Moreton Bay fig tree native to Queensland. At roof level, the ribbons twist and intertwine to become a shaded pergola for the generously proportioned recreational spaces.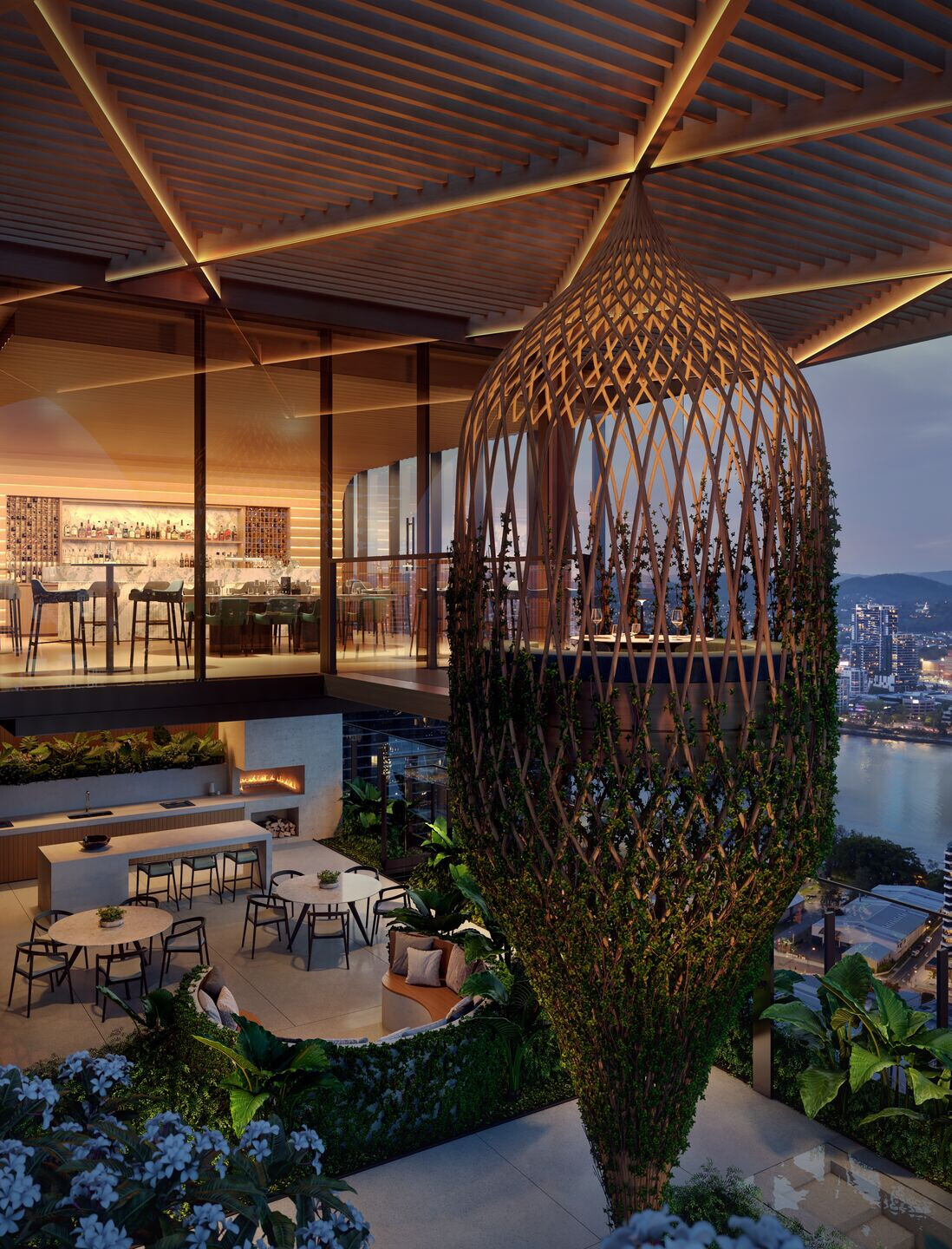 Fronting Hope St, the podium is enveloped by a folded, dynamic perforated screen artwork as a continuation of the Fish Lane art precinct. At street level, the building gives back to the local community in the form of a retail/art gallery space open to the public.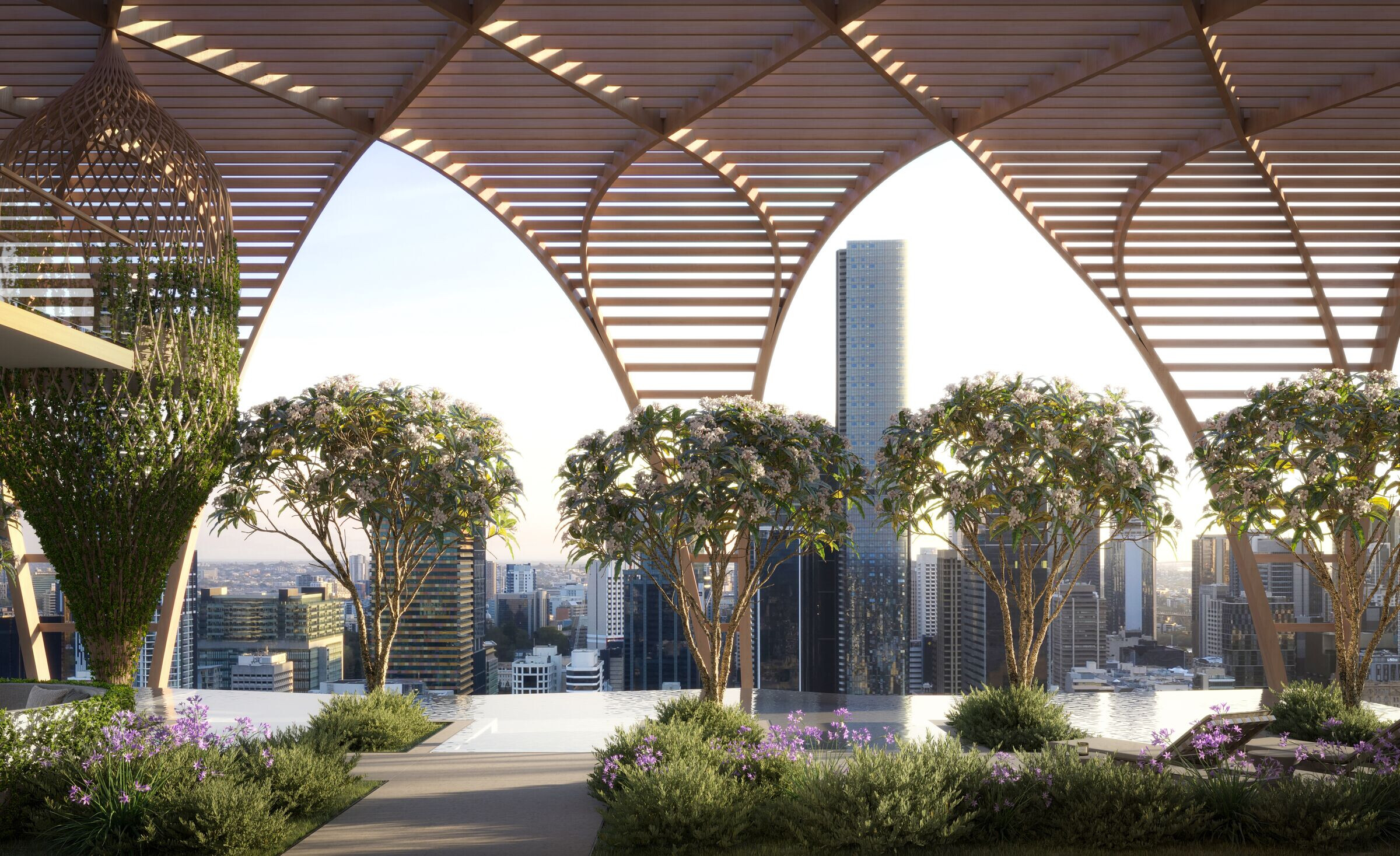 Internal layouts have been designed to maximise views and natural light, whilst blurring the boundaries between internal and external. Open plan living areas have been oriented north-east to face Brisbane River and the CBD, with more private spaces located at the rear of the building. Following the fluid curves of the ribbon feature, balconies fan out towards views. Finely detailed timber screening elements wrap around the balconies, providing shelter from the sun and protecting the privacy of residents.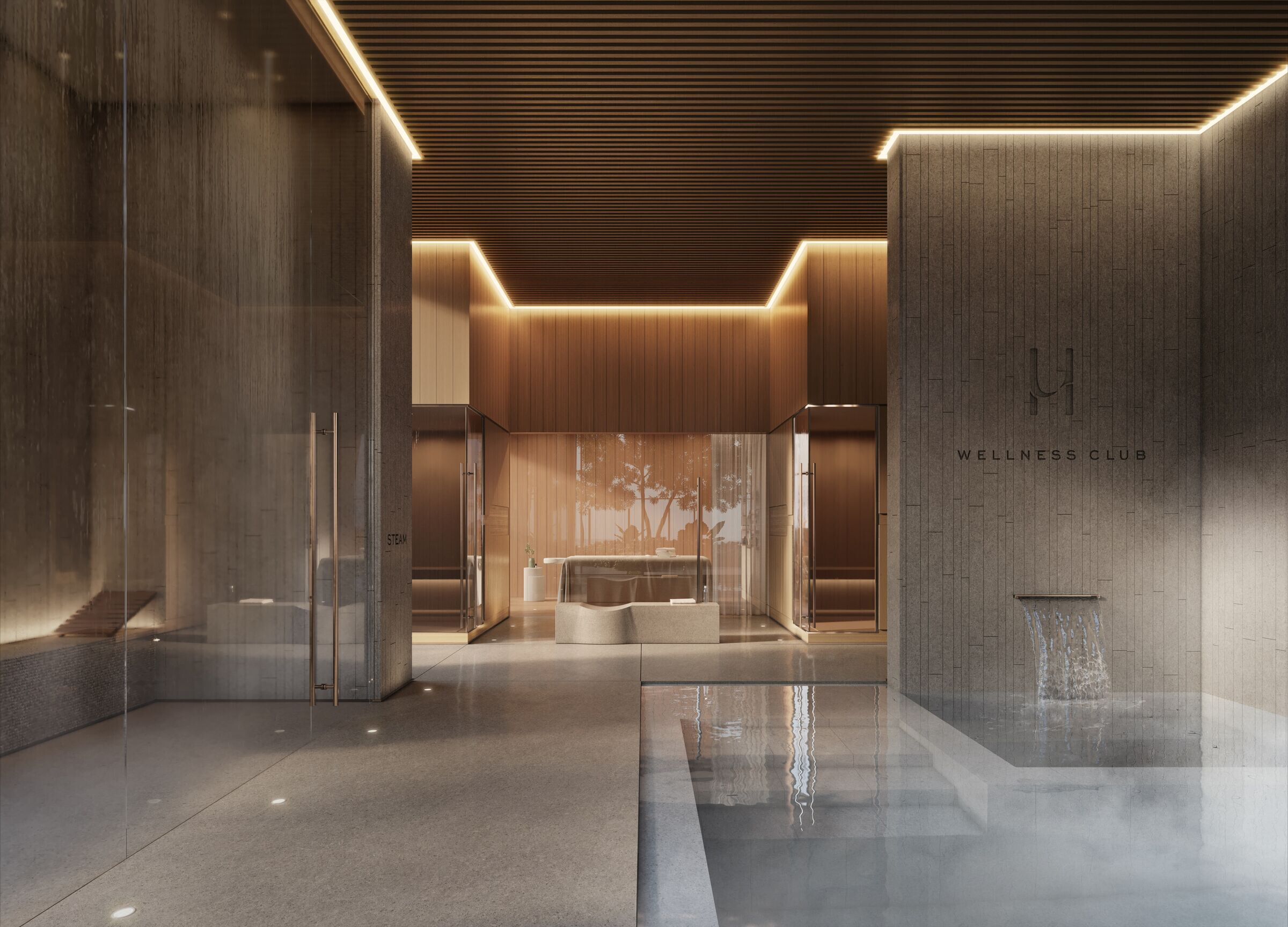 The double-storey rooftop hosts a suite of curated amenities designed as a place where residents can escape and relax. Shaded by the twisting architectural timber pergola, the pool spans over 20m and is surrounded by nature. The wellness club offers residents a six-star hotel experience, complete with a gym, yoga, day spa and sauna room.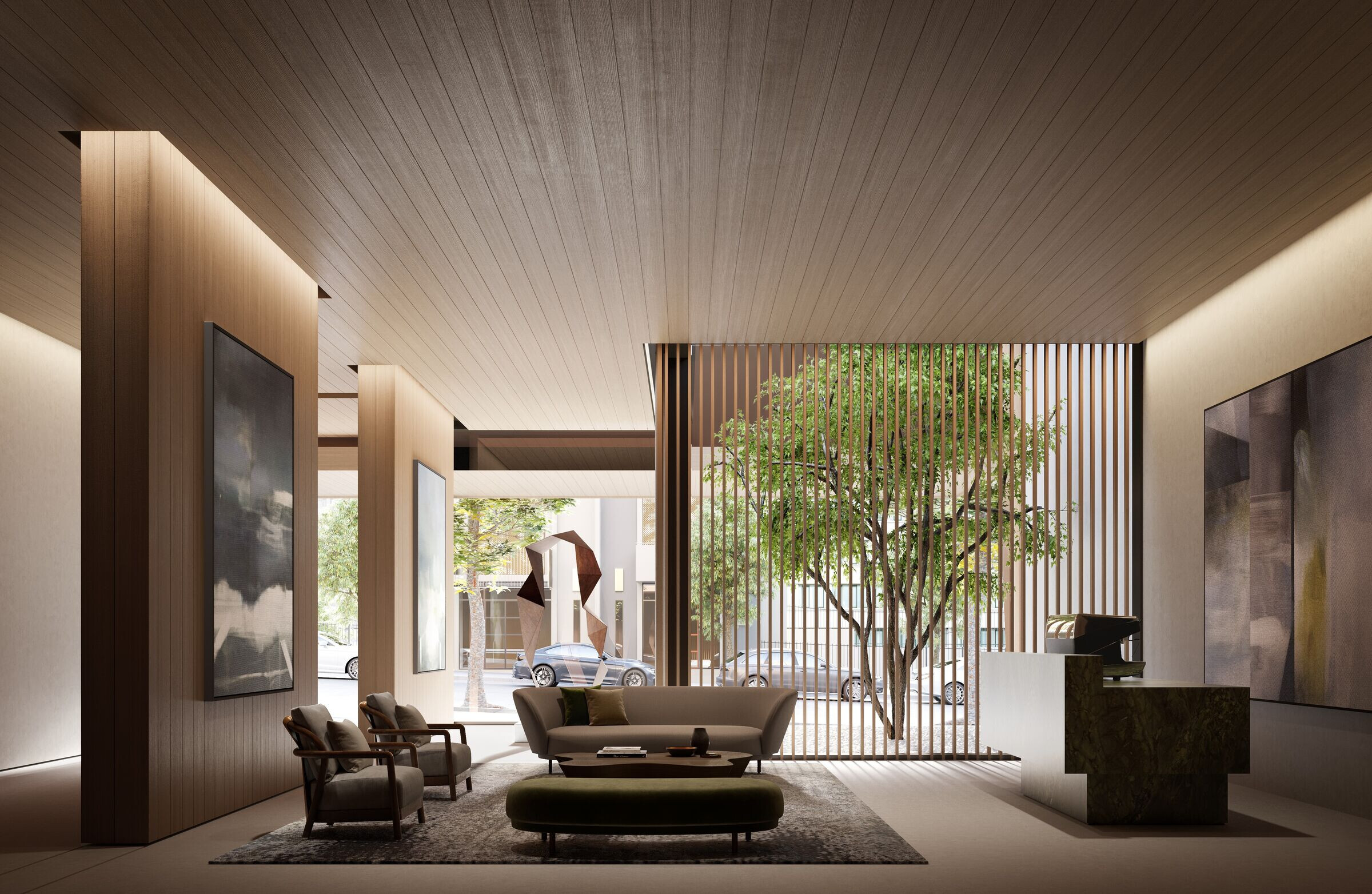 66 Hope Street is designed with the intent of becoming an iconic and integral part of the Brisbane skyline - inspired by nature and providing a place for residents to stop and breathe.