The new office of Universal Music Publishing Group organizes different functionality in an open and flexible environment. Located in the Central Business District of Beijing, the venue is open to the north side with a full-size glass façade. A structural join crosses the view creating an interesting focal point.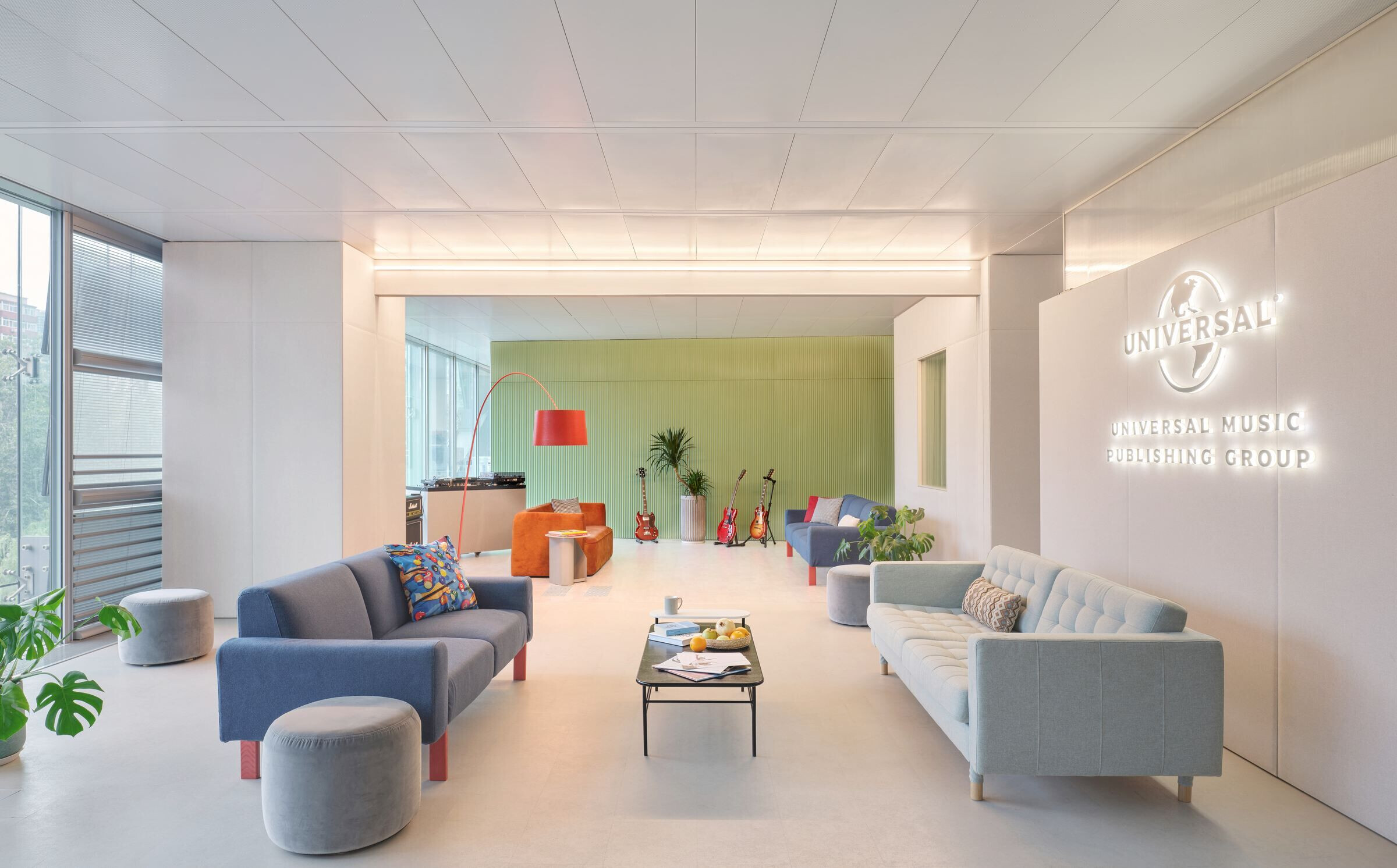 The brief left the pending question of how to combine a space very open, that would let people to be creative and informal, with areas dedicated to focus or group work.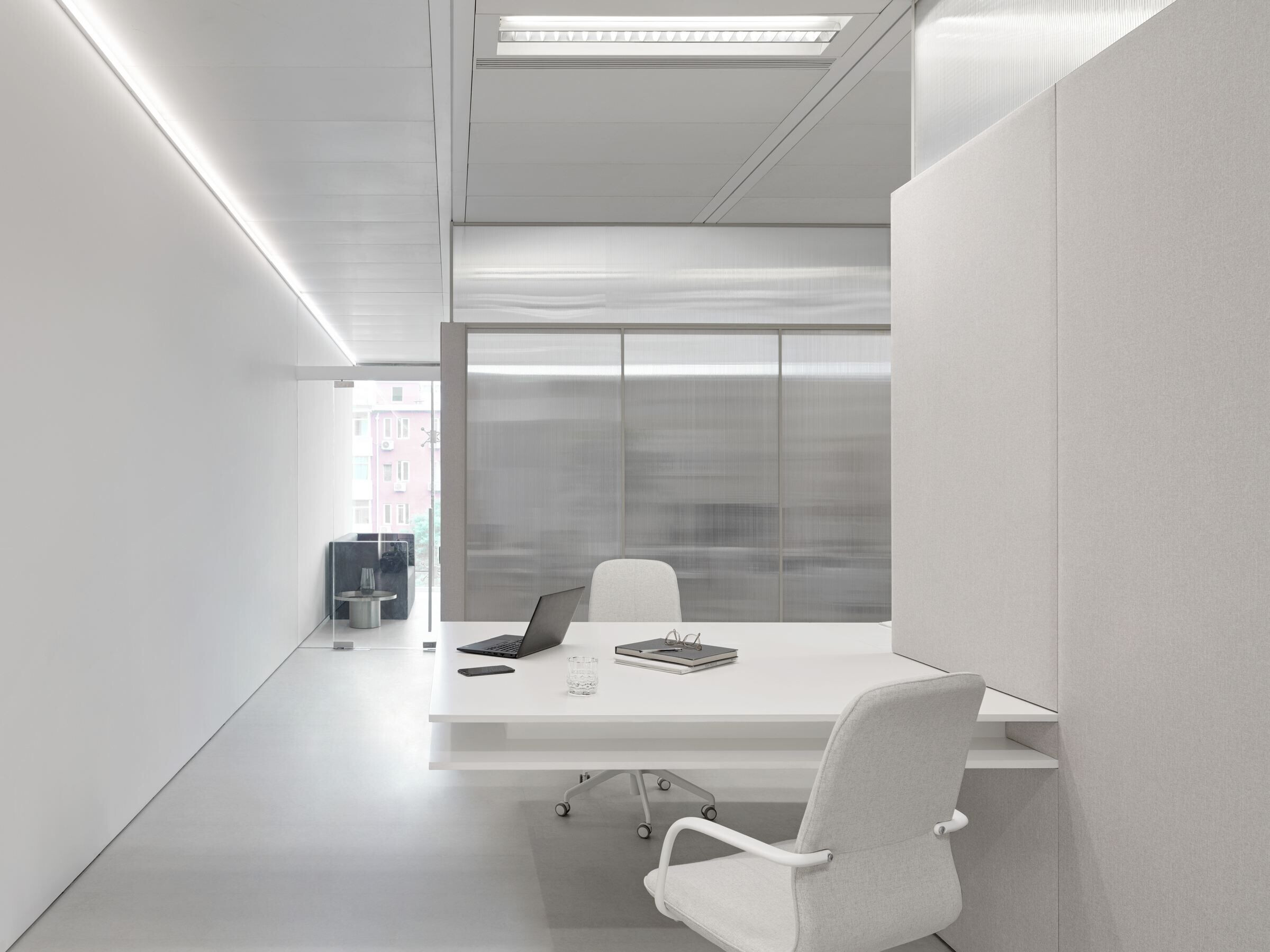 The answer is a fluid design where the space is organized but not divided. Irregular volumes are placed to zone the floorplan for the different functions. Inside the volumes more private activities are protected from the lively outside activity, while the irregular shape of the volumes itself helps to abate the diffusion of the sounds.
While the office area is characterized by bright neutral tone and the boxes are wrapped with a sandwich of foam and textile to improve the acoustic comfort in an office where the protagonist is clearly the music.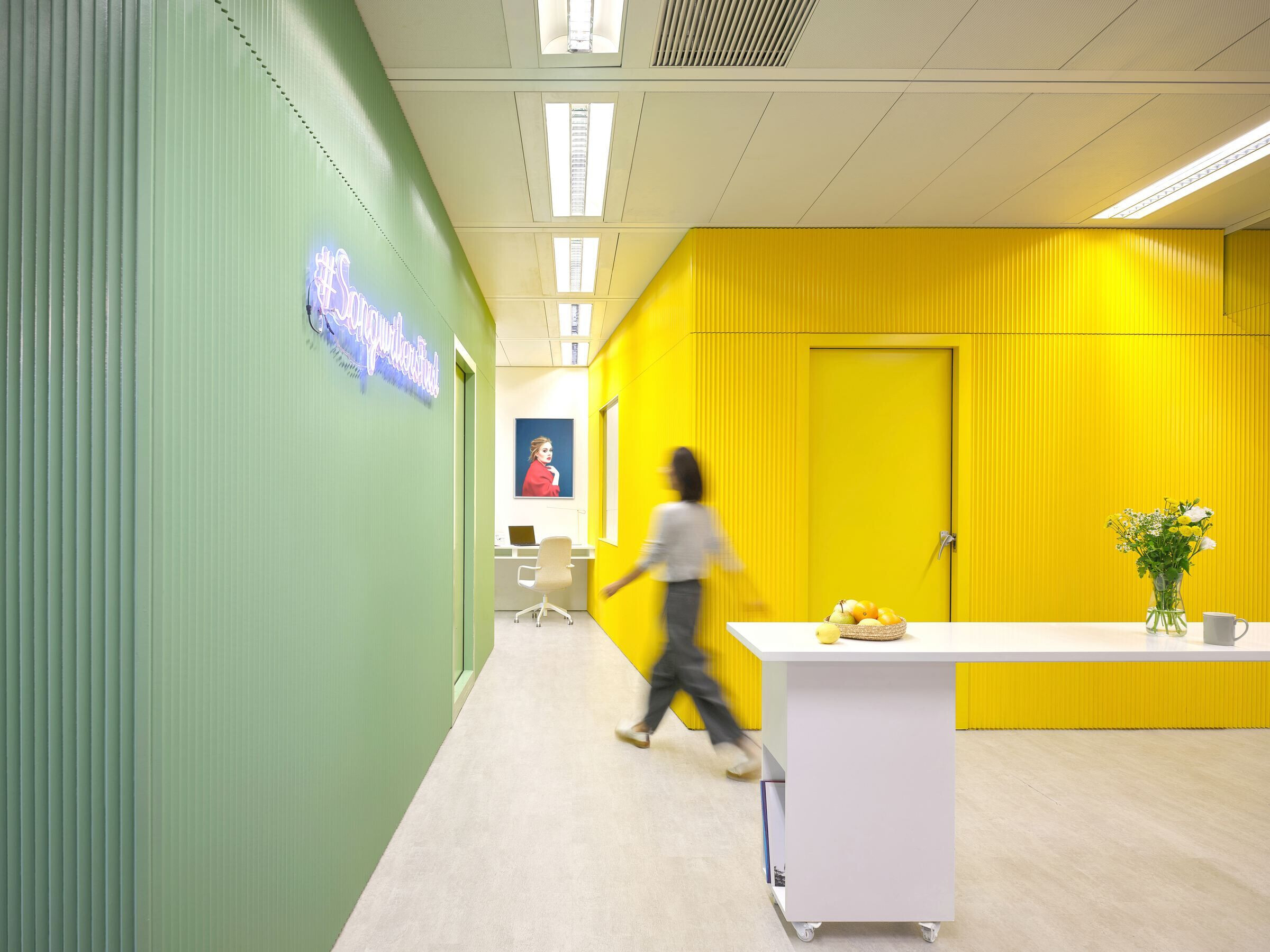 On the contrary in the recording area the studios have different colors to create a more energetic atmosphere. The studios boxes are made with a corrugated mdf panels in green and yellow that resample the sound absorbing material of a studio.
A long-suspended table host the workstation in the south side of the floorplan in an area dominated by a light color palette. Due to the configuration of the boxes, although employees are free to move around in effortless flow, once they sit at the work desk, they can find the comfort of an intimate space surrounded by literally soft partition.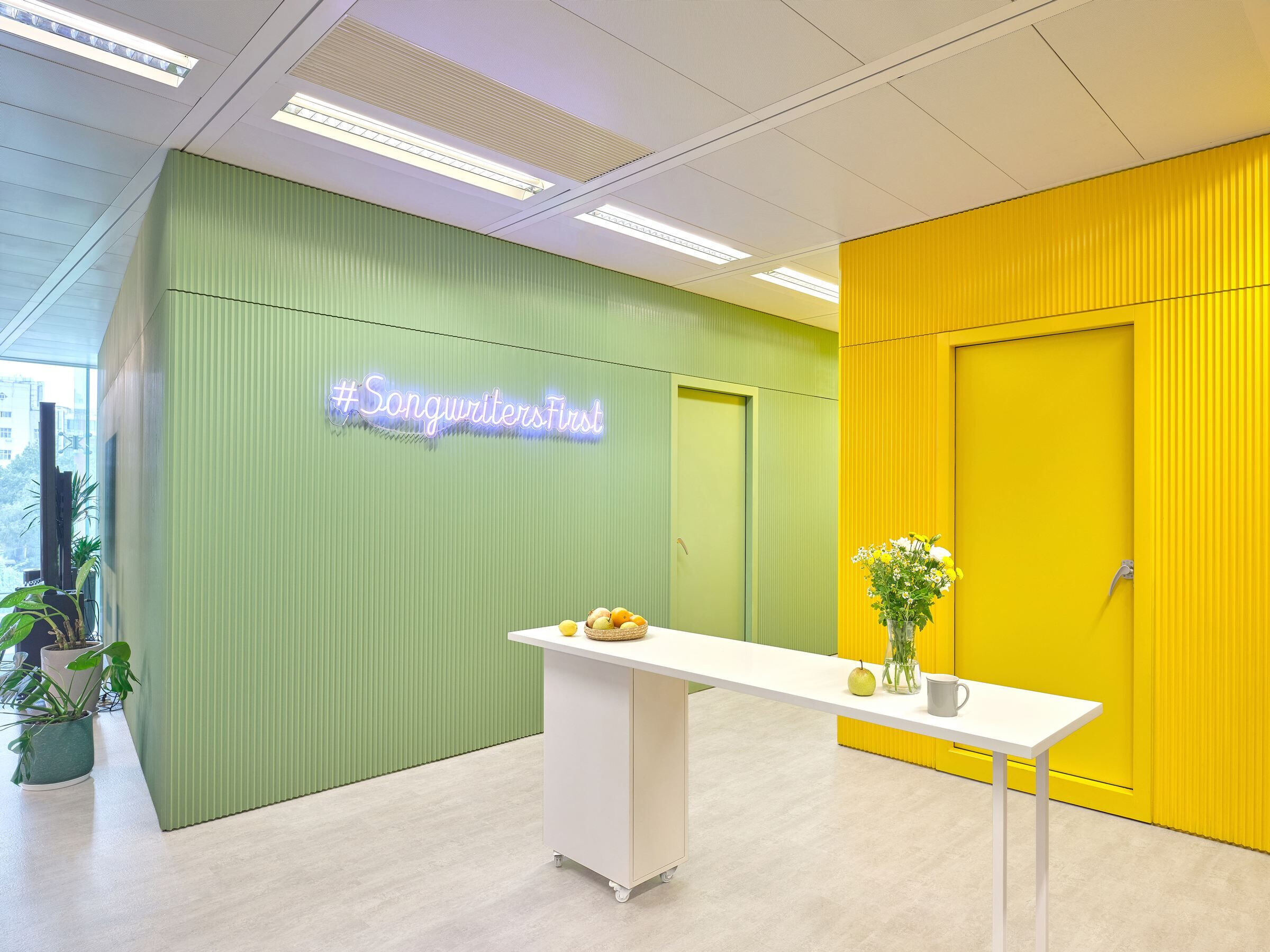 Due to the strict requirement of the building management the design of the horizontal surfaces (ceiling and floor) was very restricted and all the design follows the rigid module of the ceiling panels.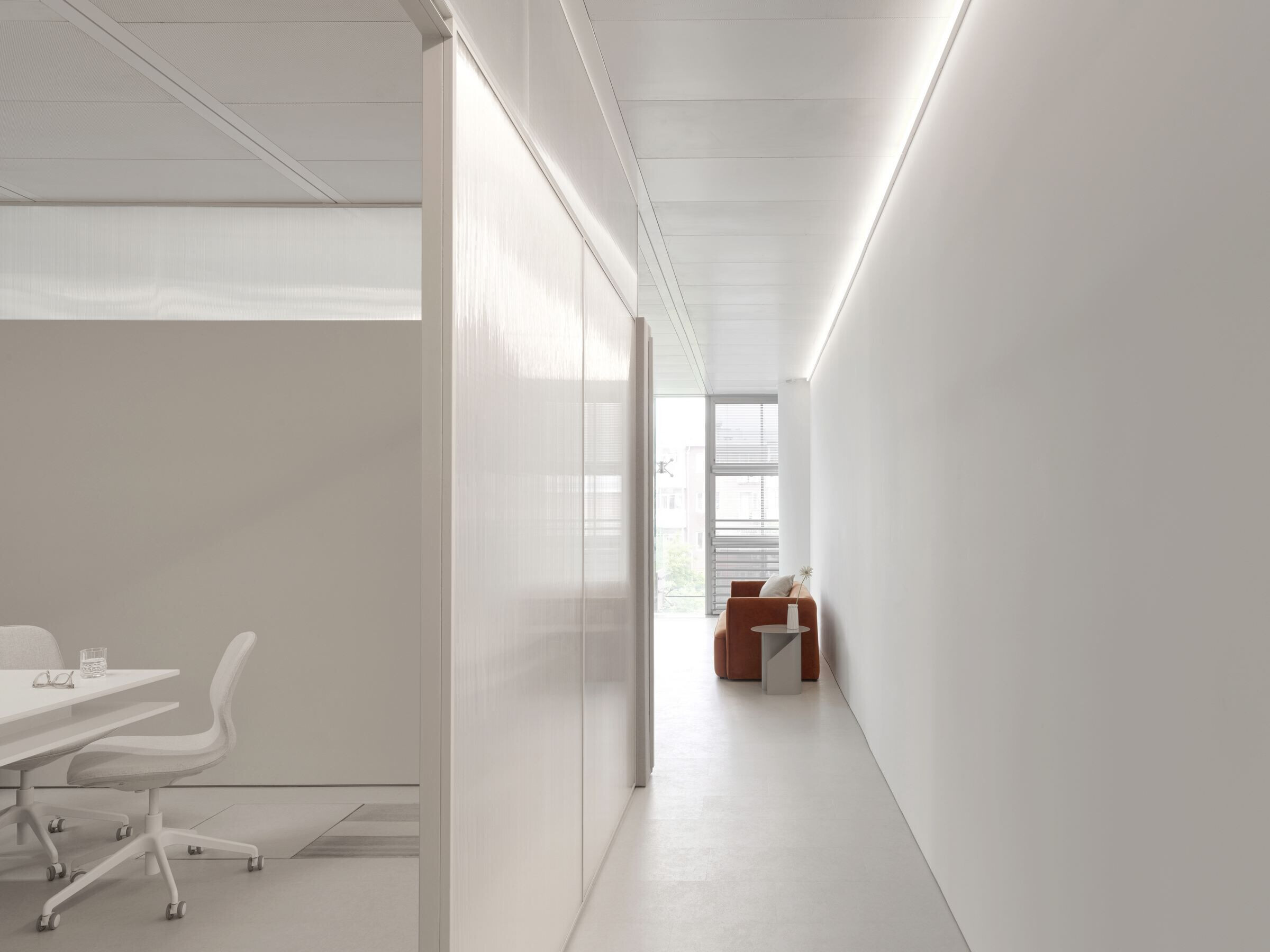 The lounge is designed as the pivotal center that connect the office area with the studios. Here the furniture is an explosion of strong colors to emphasize that in here musicians are invited to perform, to brainstorm and to express their creativity at the best. Sliding semitransparent partition helps to disengage the lounge from the rest of the office, while a foldable partition can divide the lounge in two entities.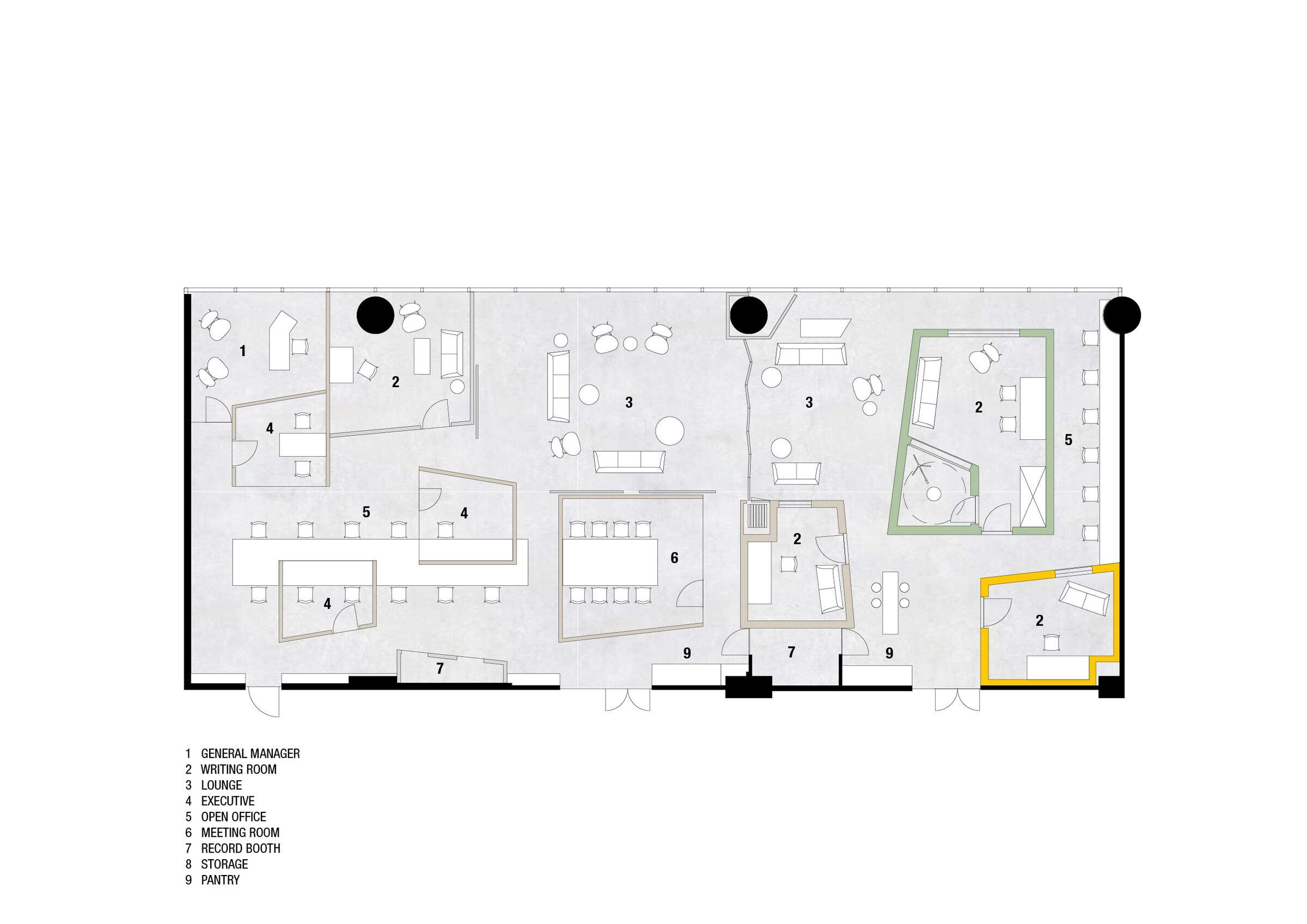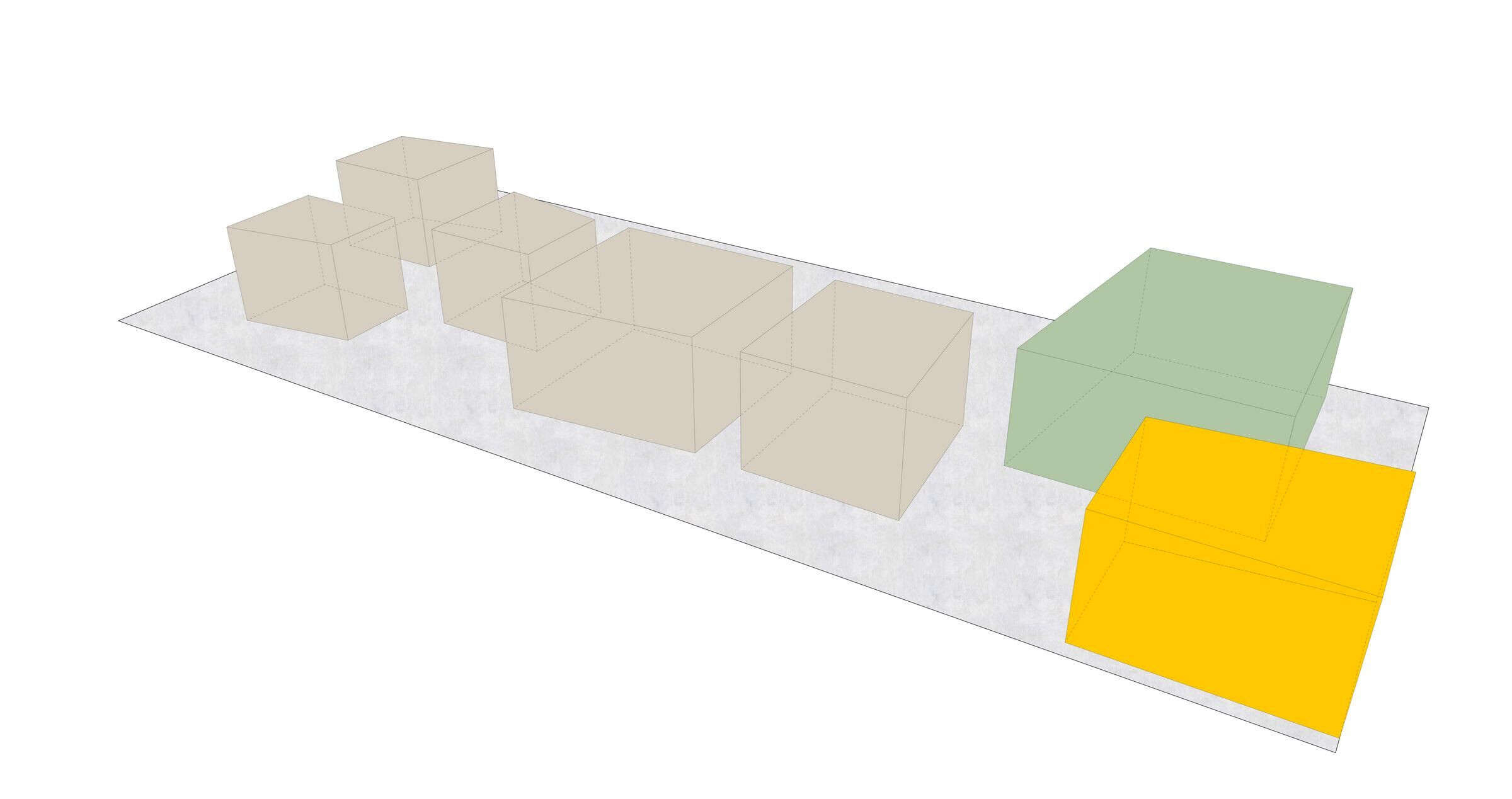 Team:
Margret Domko, Momo Andrea Destro, Amirlin Sunderiya, (Yiru Qian ?), Stella SongZi,
Contractor: Andrew Cher, Craftlink Limited

Material Used:
1. Furniture: Zaozuo, FNJI, Frank Chou