air-lux façade system
Technology: TWIN_PIVOT, each Door 3 metres wide and 2.5 metres high, surface area 16 m2, weight: 1,270 kilograms, manually operated, stop buffer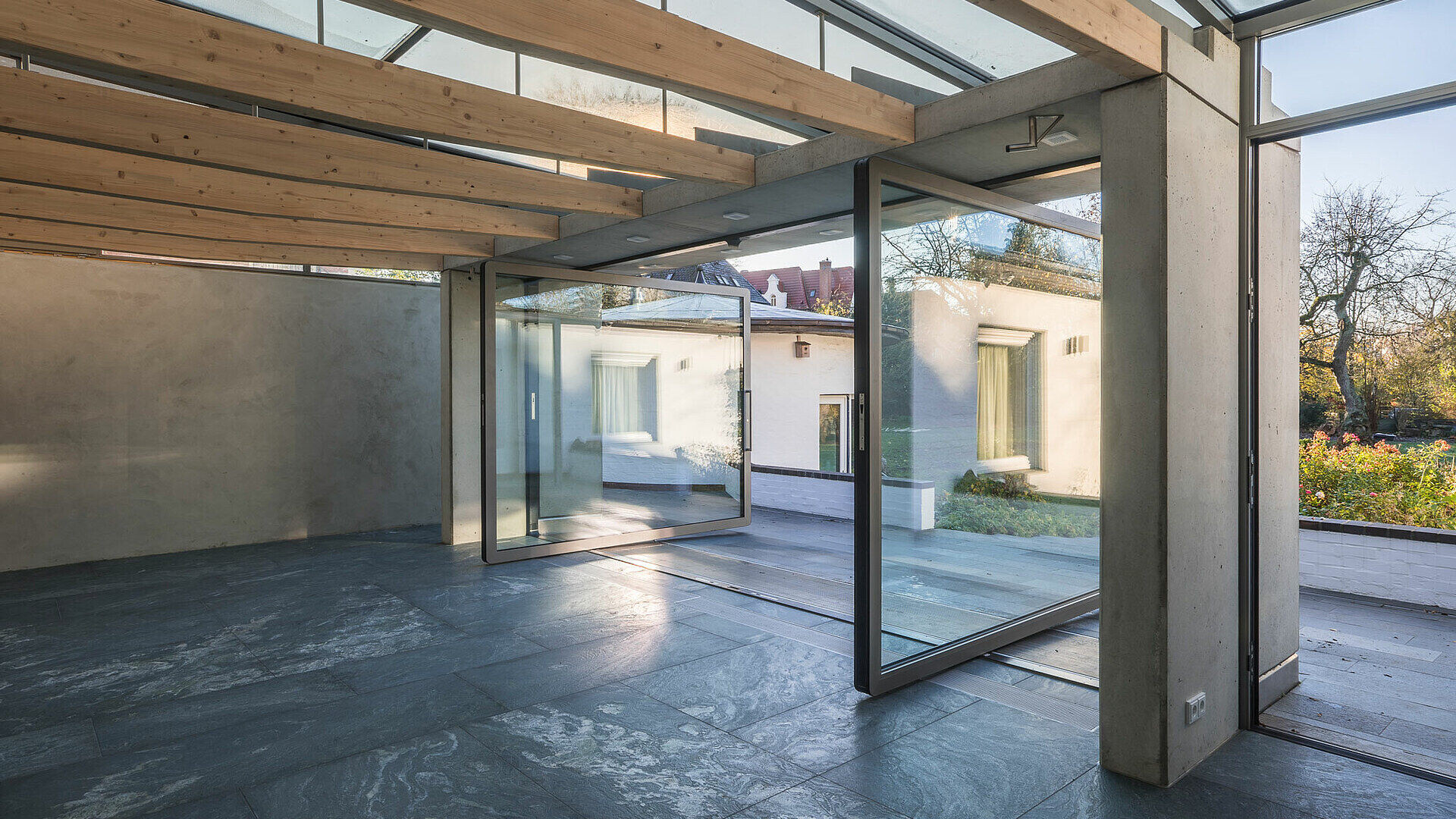 Architecturally innovative conservatory Replacement of a listed villa from 1938. Generous modern light and variable room situations with different door positions to the inside, outside or combined, create creative spaces. All-round active air-lux air seals per door guarantee 100% tightness against the strong Baltic Sea wind, rainfall and uninvited animal visitors from the park garden.
Architect
Dipl. Ing. Stefan Bruns, Lübeck / Fritz Höger †
Foto © M.A. Alexander El-Jarad, Lübeck