Senior living communities want to offer comfort and warmth with the opportunity for social interaction and an active lifestyle.
Inspire
Set amid a beautiful, green campus in central North Carolina's Triangle region, Twin Lakes Community's main corridor is busy with residents surfing the internet or visiting with friends. The spacious building first opened in 1983 so, by 2015, it was due for a renovation and update, says Katie Denton, a designer at ID Collaborative in nearby Greensboro. "Our goal was to brighten it up, because bright colors are more inviting," says Denton.

Bright and Inviting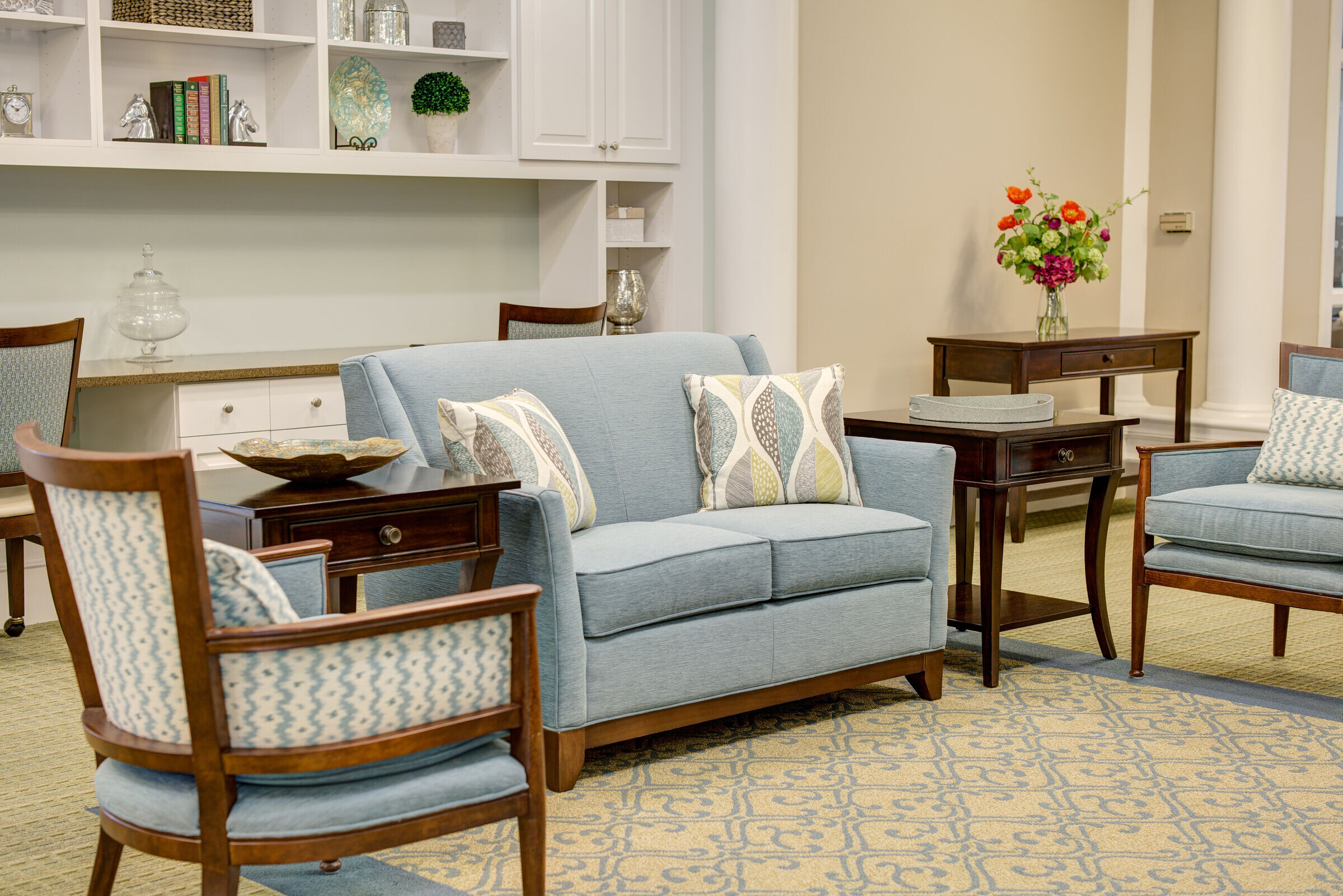 Create
Denton and her team set out to redesign this important common space to be more visually appealing. The team selected colors and materials in light blue, soft yellow, dove gray, white and fawn. Patcraft's custom broadloom carpet in the elegant Rotolo and Entice patterns from the Classically Composed Collection were both used in this new, fresh design concept for the continuing care retirement community.

Classic and Appealing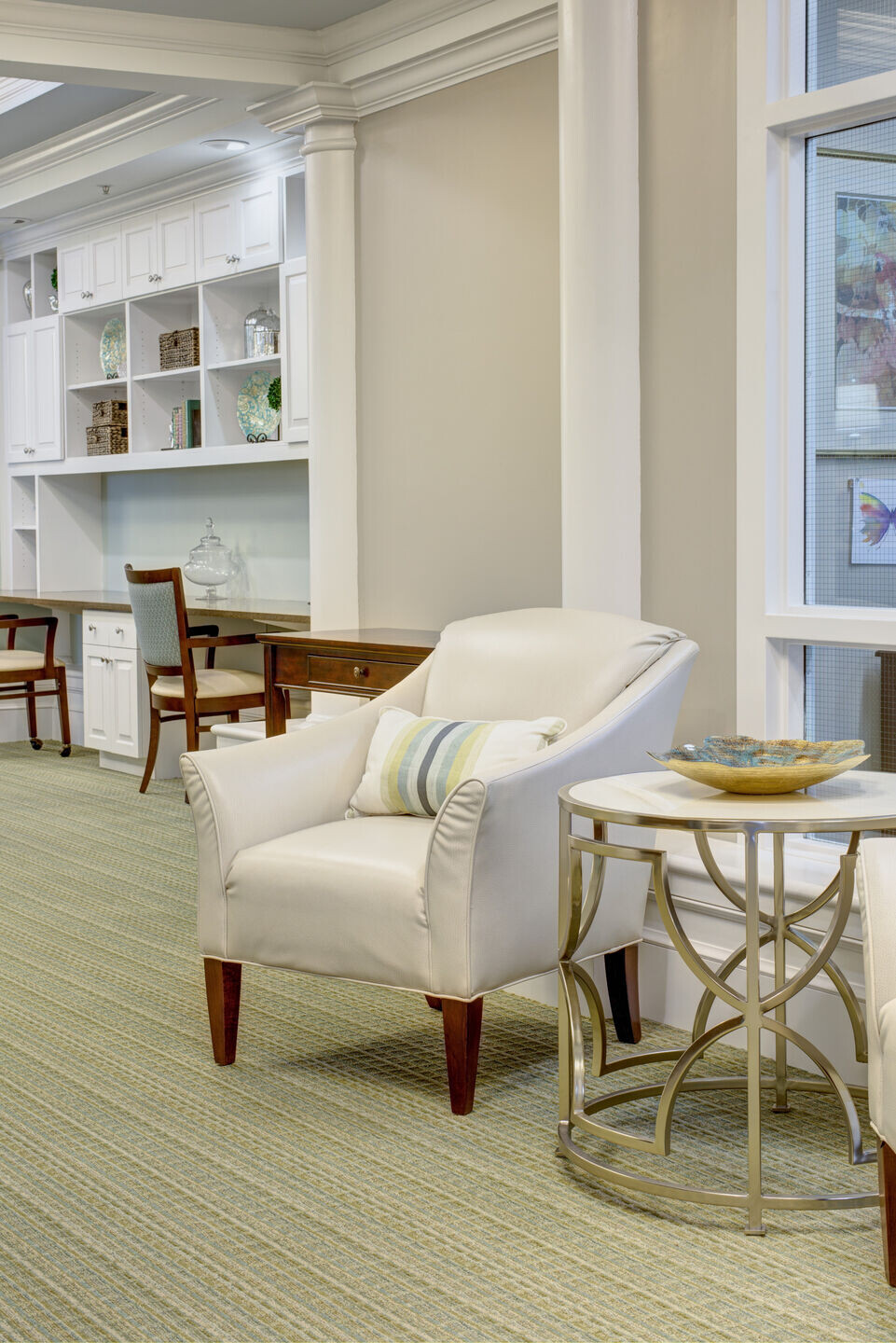 Transform
Adding colorful, classic flooring transformed the use of space at Twin Lakes. "Now, you have visual cues that guide you through the space," says Denton. "The carpet really provides that. Every time you walk into the corridor now, you see residents sitting there, playing games, or working at the computer stations learning to use email. It's been a very successful transition for the community."

Transform Living with Patcraft.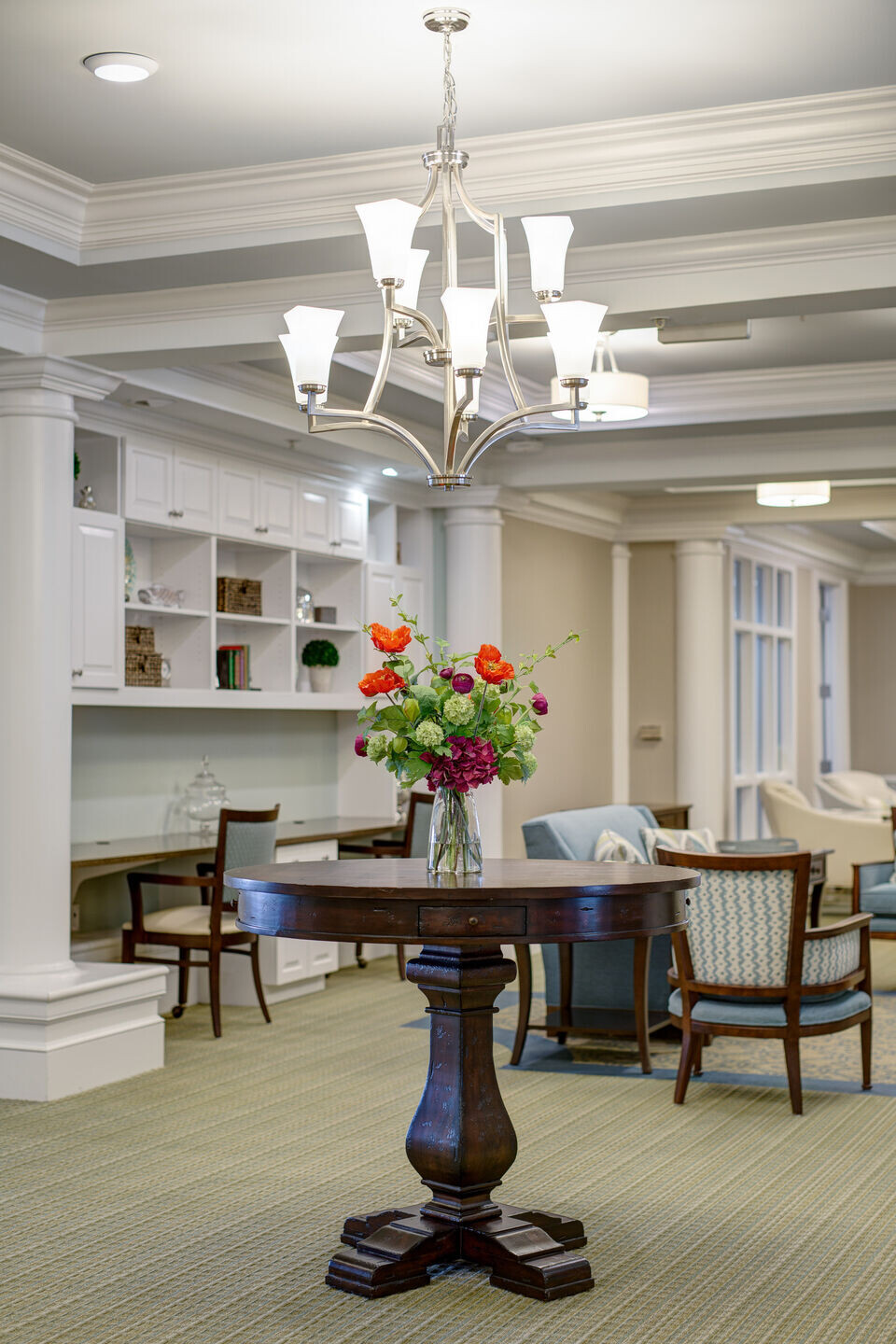 "We wanted it to have a hospitality look to it—like a nice hotel lobby would have this carpet, or your own home. And the pattern needed to be timeless." Katie Denton, designer, ID Collaborative