Tươi MAD coffee is an architectural renovation project inside A6 Vu Thanh dormitory in Hanoi, Vietnam. Being built in 1985, the original building has become degraded by time (water in the wall, mold, stuffy air, etc..) and has not enough functional space for modern use. The major challenge for us is not only to renovate its appearance and spaces, but also to resolve the microclimate problem as well as to find out the materials suitable for the existing structure.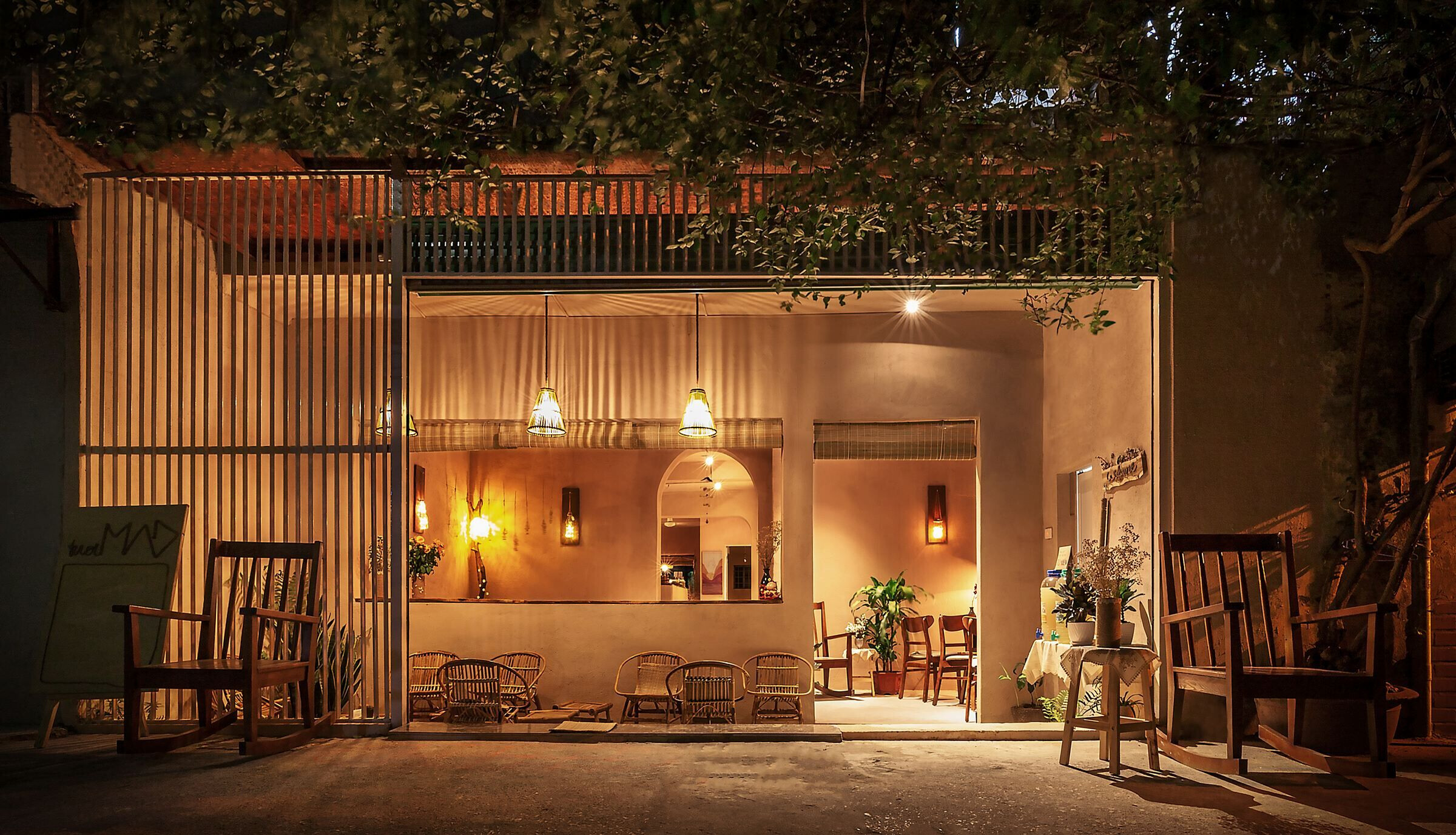 For a mansion built in 1980s with its load be supported by a 400-500mm wall-bearing structure, the usable floor area could not be optimized and hence deficiency of fresh air ventilation. Consequently, to make the best use of its area for a coffee shop we reconsidered thoroughly the load bearing structure, added in a wall beam structure and an I channel column to propel the load evenly.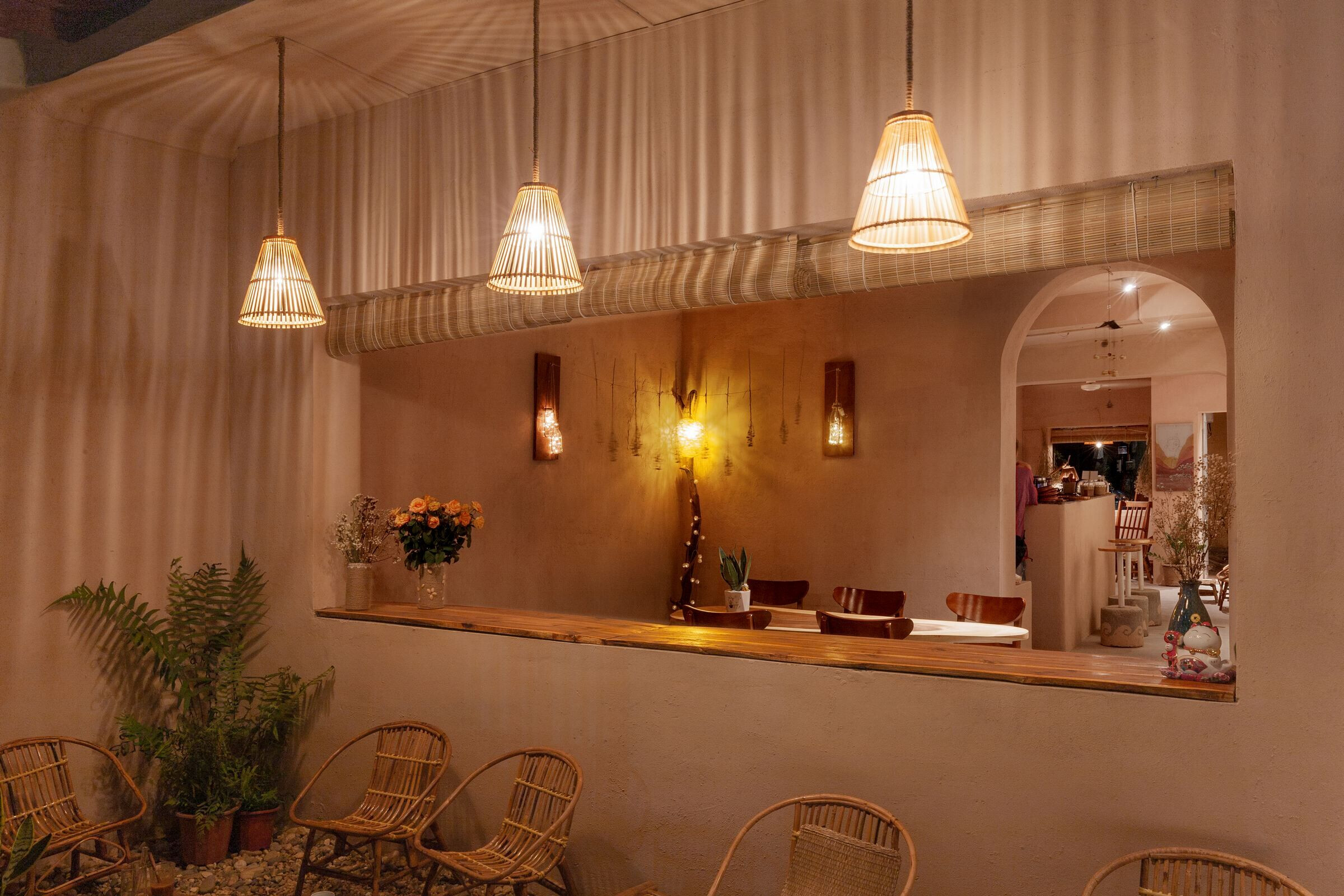 The original thick wall could then be renovated to expand the floor area and hence brought in a better microclimate. This allowed us to picture more vivid setup ideas for the shop.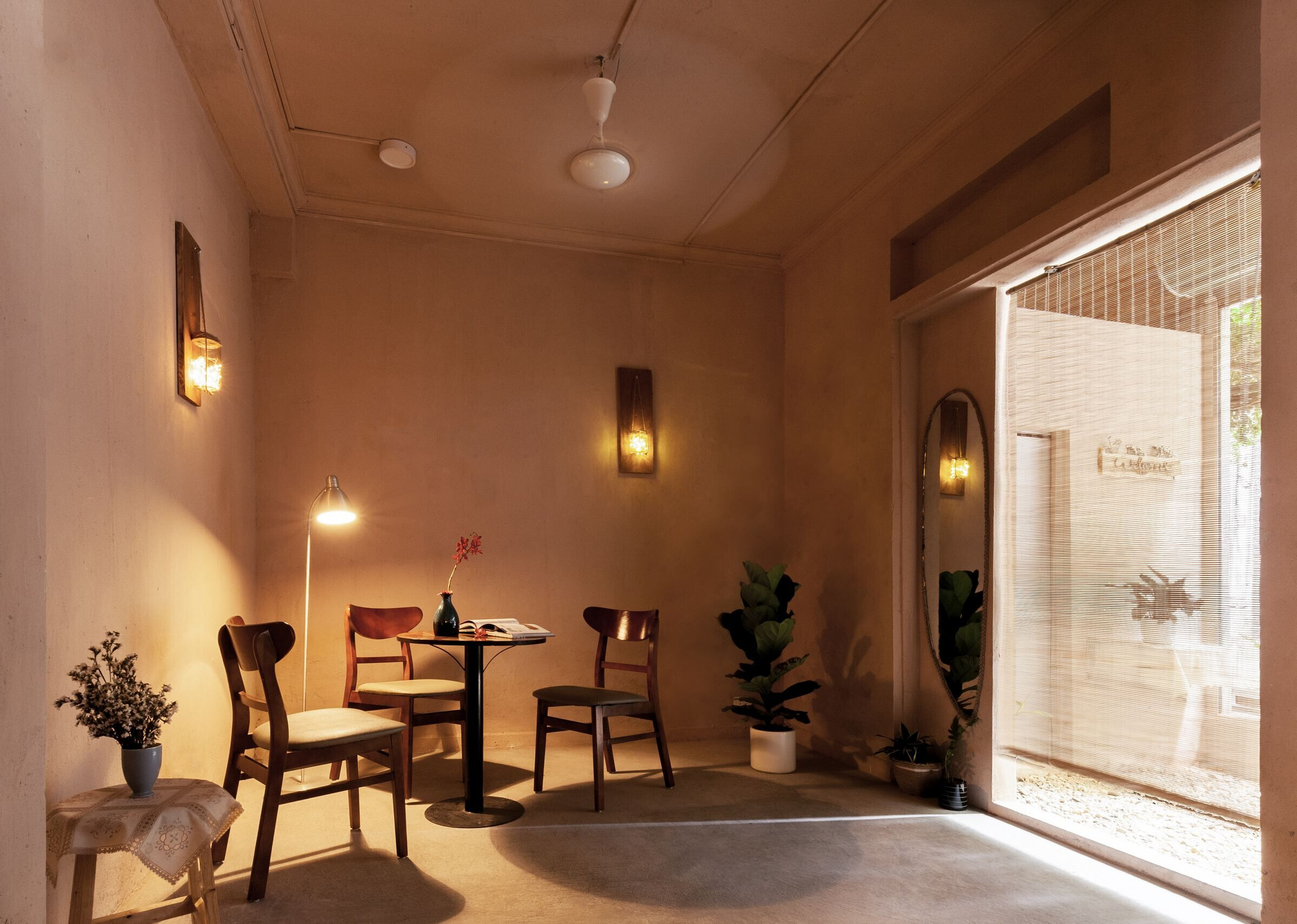 In terms of a coffee shop's function, we focus on optimizing the existing limited spatial area to accommodate various purposes, such as group meetings, small workshops, bar, exhibition space for Vietnamese artists' works, working space, and last but not least, an open space for nature lovers.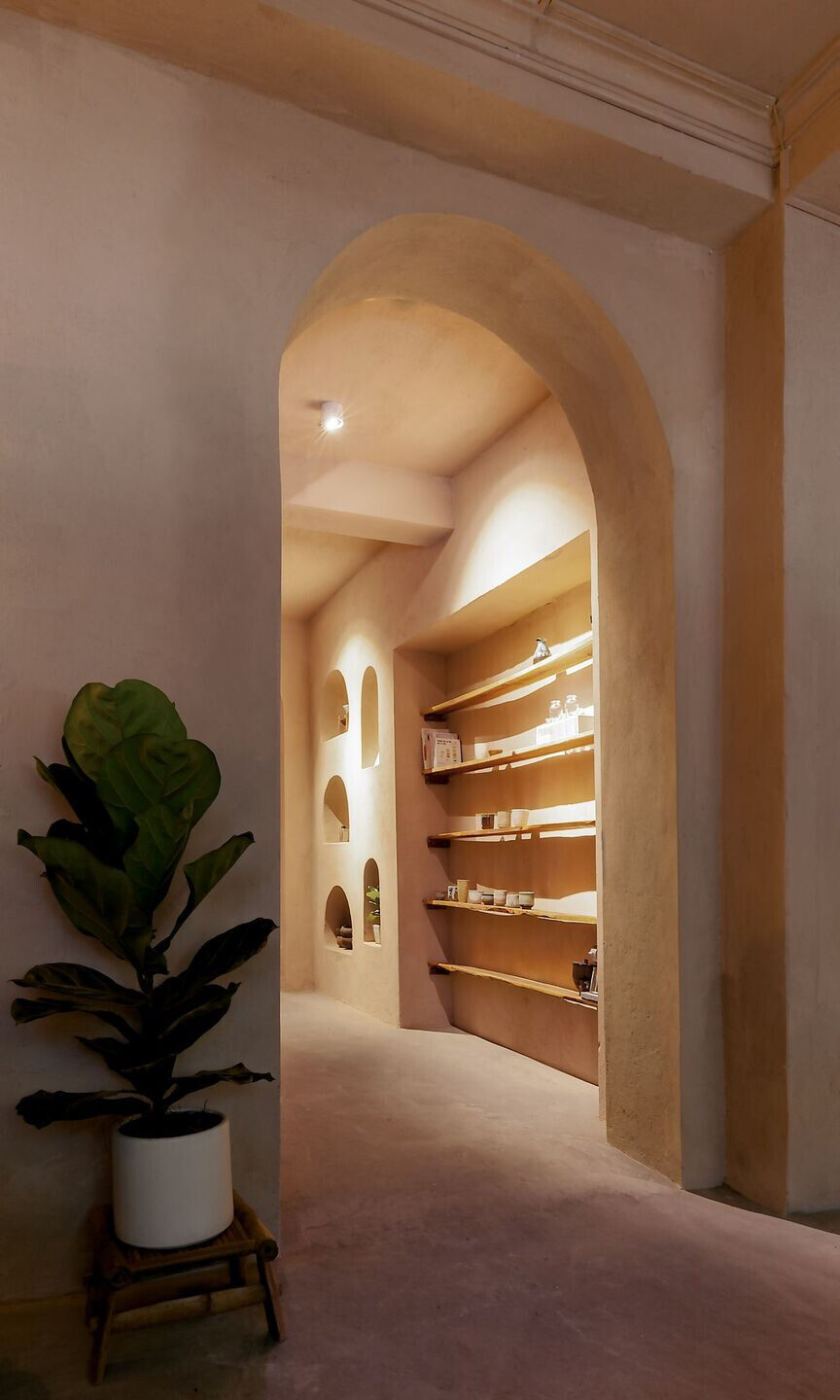 In terms of microclimate and new materials, soil from Hong River (an iconic and valuable river in Vietnam) was used to plaster the walls. Instead of air-conditioners and glass panels, we chose ceiling fans and bamboo blinds (traditional and local materials) for space separation. The natural soil layer allows easier drainage, bamboo blinds support ventilation, and ceiling fans aid in circulating the air; all these keep the house cool and humid, which is essential in a tropical country like Vietnam.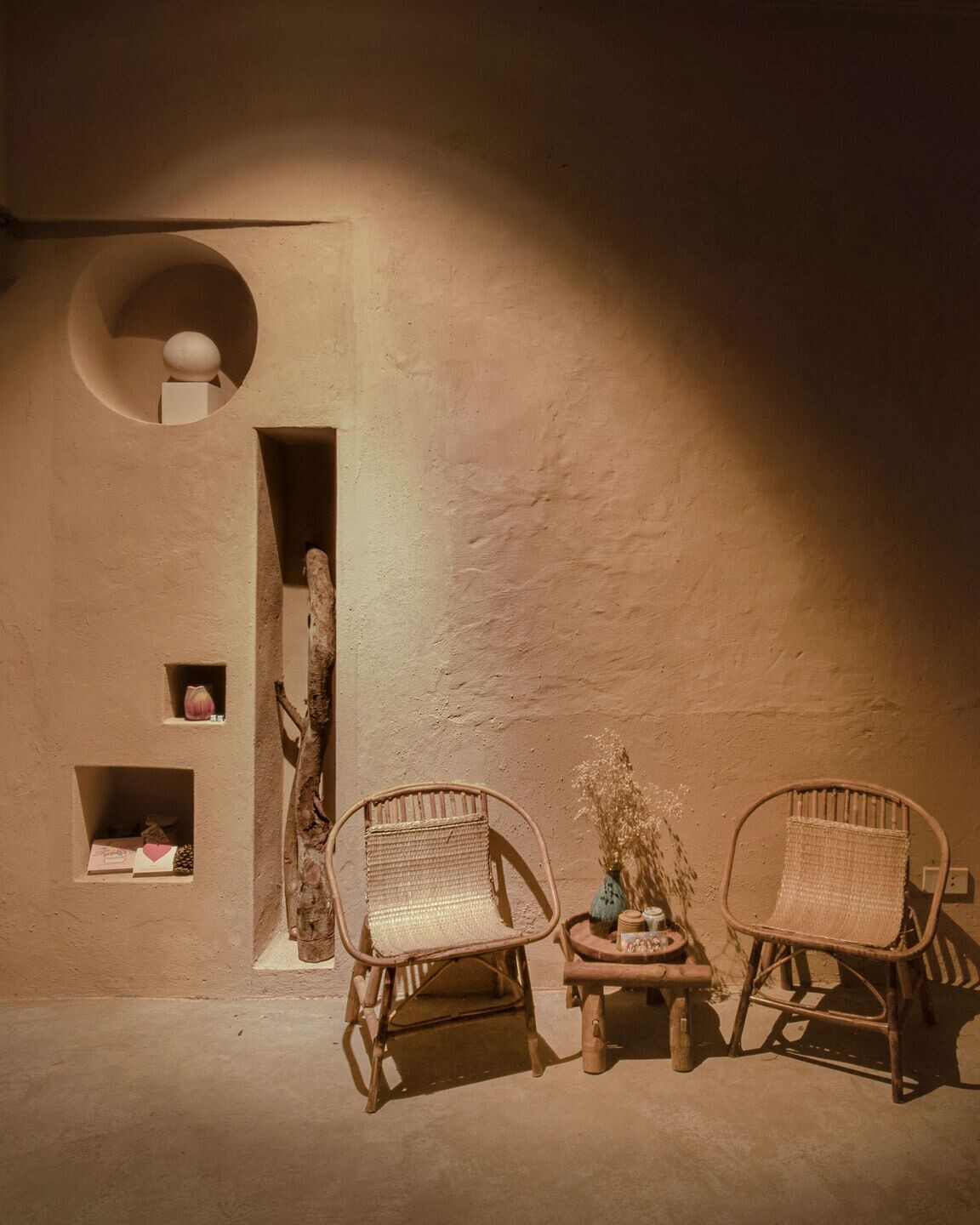 In 2021, amid the unpredictable world-scale pandemic, we believe that brilliant and environmentally friendly architectures will continue to prove their long-lasting value within the community. We truly want to join in bringing green and sustainable architecture to everyone in every country and region throughout the world.