Tudor. Personal Tailor is a fashion label dedicated to men of British inspiration and Italian craftsmanship and reinvented to the needs of the present. The brand experience translates into the delight of wearing a unique suit executed by the highest standards and using quality garments.
We wanted to enhance the same experience through interior design and transmit the need to wear a suit as a part of a lifestyle, an attitude, and pleasure.
More than a showroom.
We started from the values ​​of Tudor. Personal Tailor and continued to turn them into reality so that this project becomes a space that mirrors the brand.
The Pure-Mess team outlined a premium showroom in Iasi, having in mind craftsmanship and elegance of the details.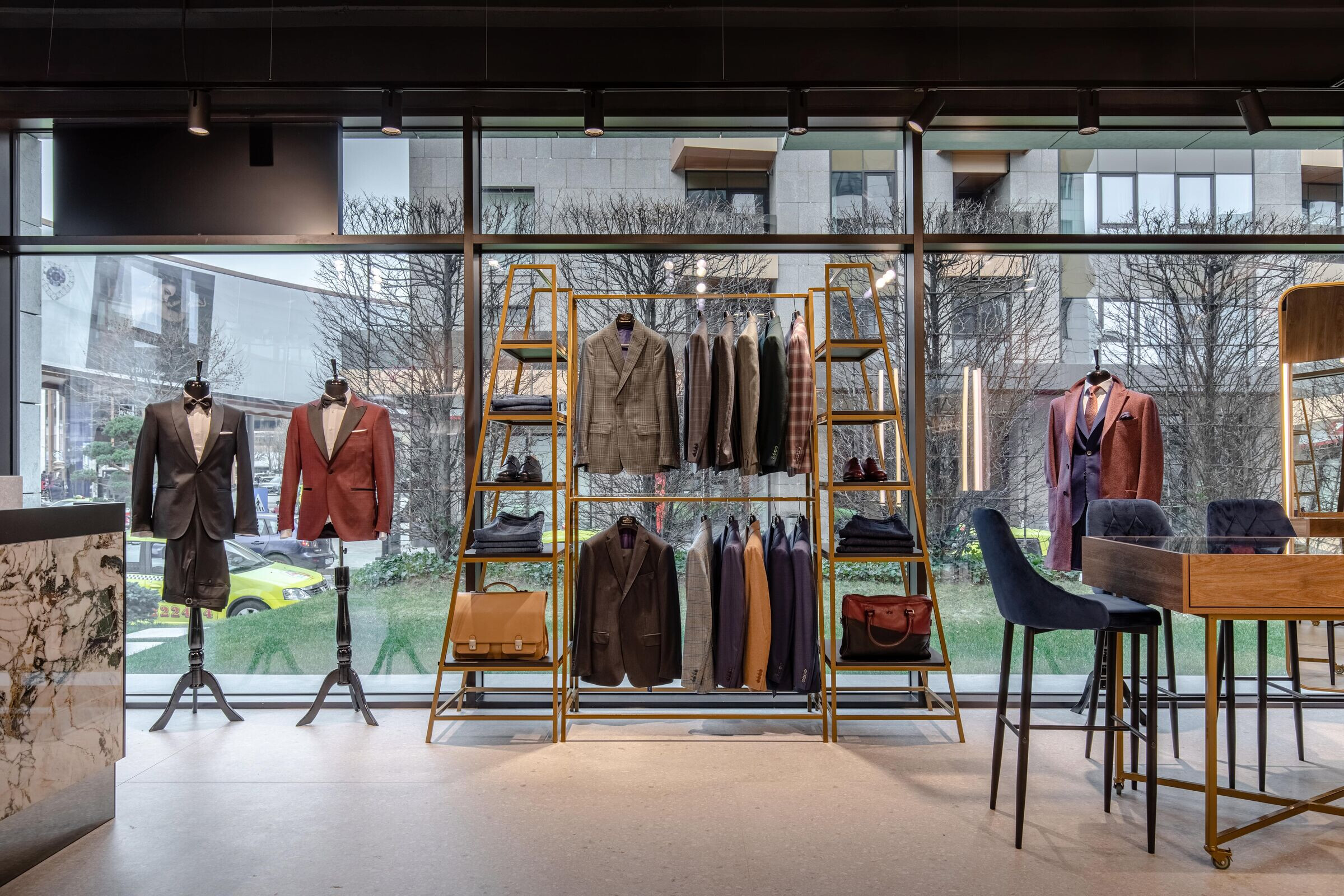 The display had to be visible and expressive through the window without interfering with the original facade of the building. Therefore, we added metal stands and bars to allow the change of scenery depending on the season. It also provided adequate lighting for the showroom without obstructing the overall look of the space.
Once a client enters the premises, he can appreciate the combination of chipboard furniture and ceramics that resemble natural conglomerates of fine stones.
The natural elements are present through the ceramic tiles (Symphony by FLORIM) mounted in the reception area and the second room. Thus, the space becomes a welcoming and modern one.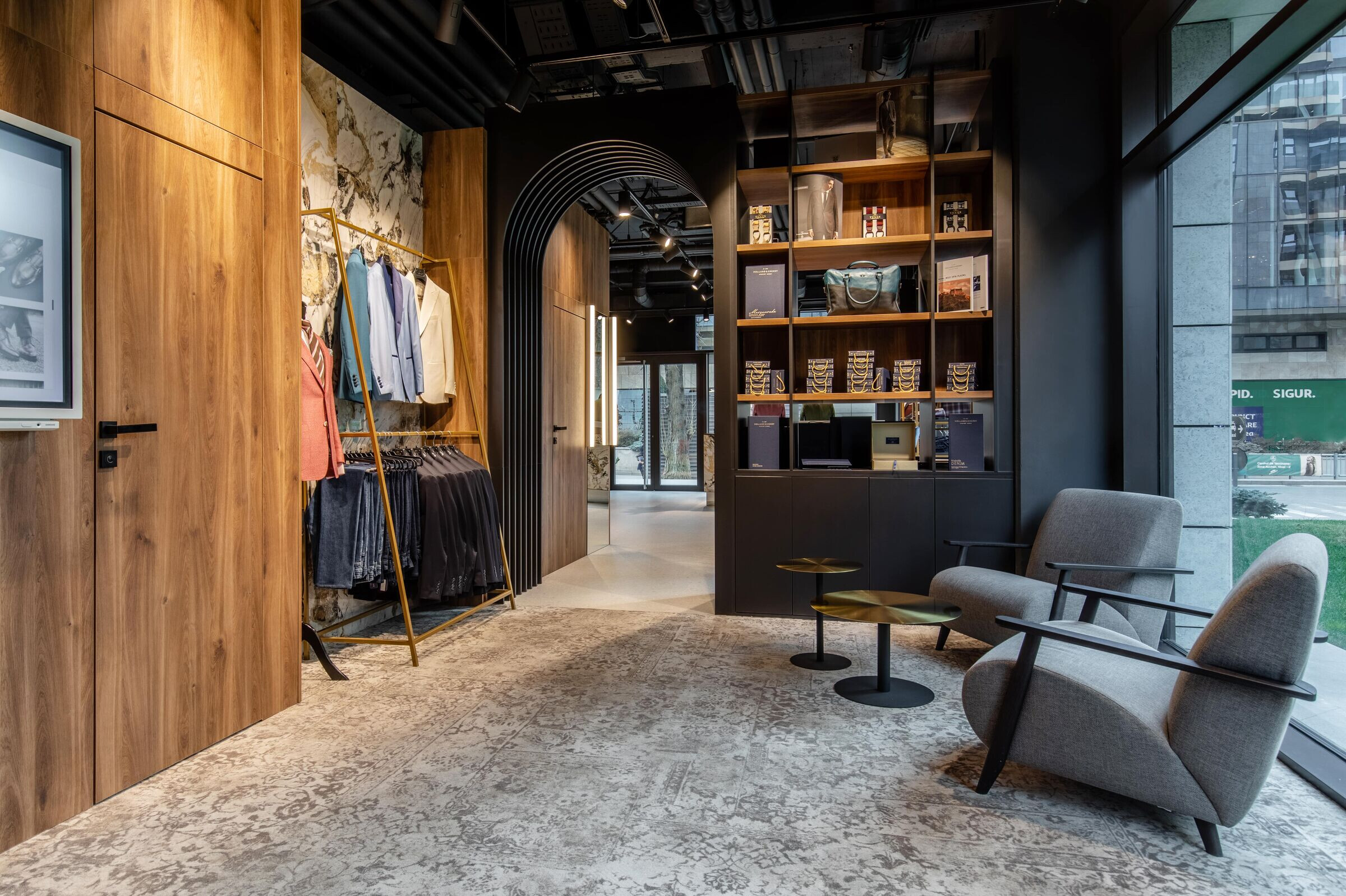 Tudor showroom is in the Unique Office Building, one of the most important office buildings in Iasi. In the beginning of the project it was solely a space of 96 sqm, and along the way it was transformed into a real showroom that breathes and captures the refinement of the brand.
The entire project is synchronized to our sketches and customized upon the client's wishes. The Pure-Mess team grasped every detail, from custom shelves, show windows, stands, bookcases, and even lights, all designed to highlight @Tudor clothing and shoes.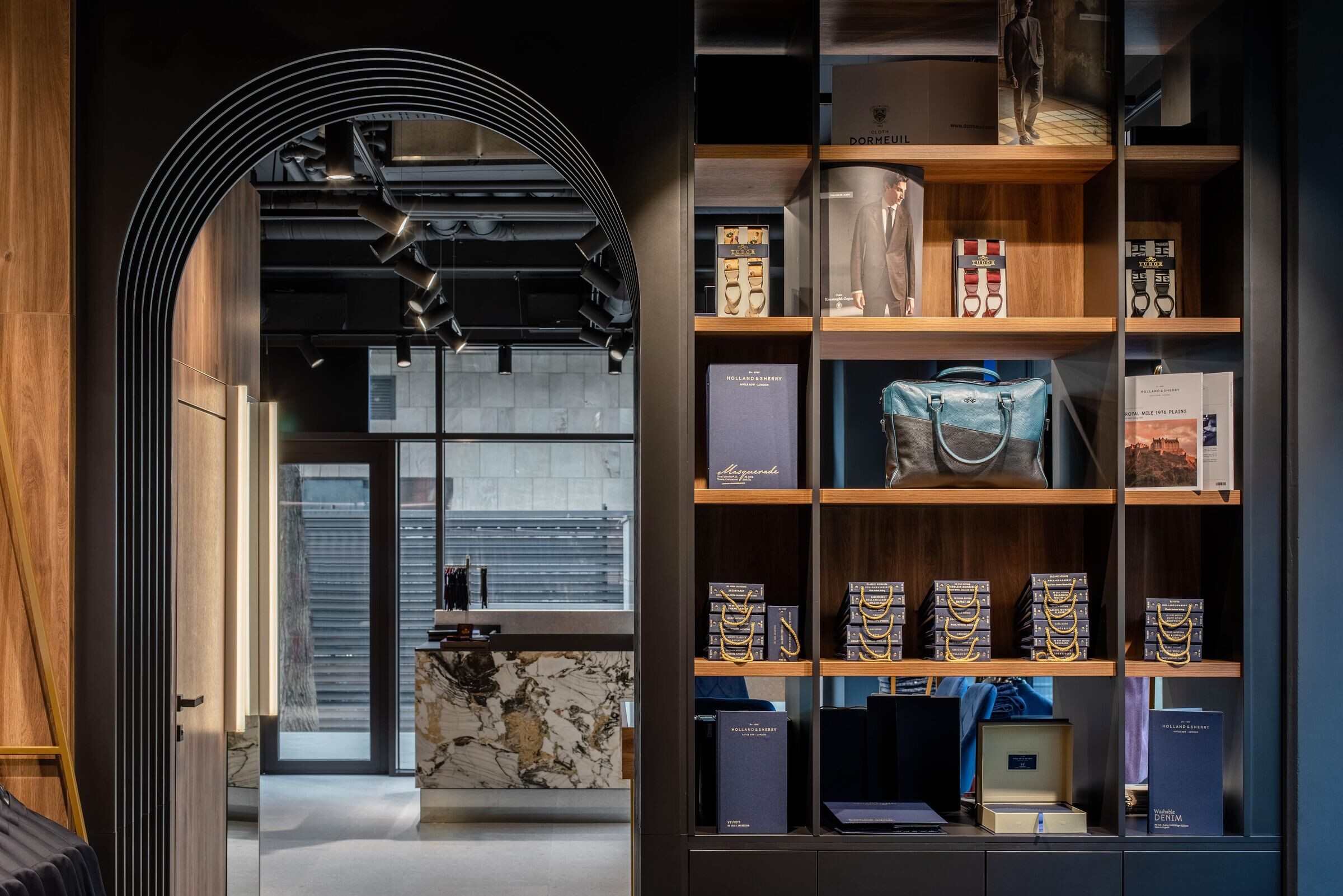 We firmly believe in the power of customized design, the kind of interior design tailored to the beneficiary's needs, in this case, Tudor Tailor suits and shoes.
The garments and accessories designed by Tudor Tailor are custom-made down to the smallest detail, similar to the Pure-Mess way of interior design.
We selected custom shelves to provide clarity, bookshelves to give elegance to the space, and lights to highlight the products in the showroom.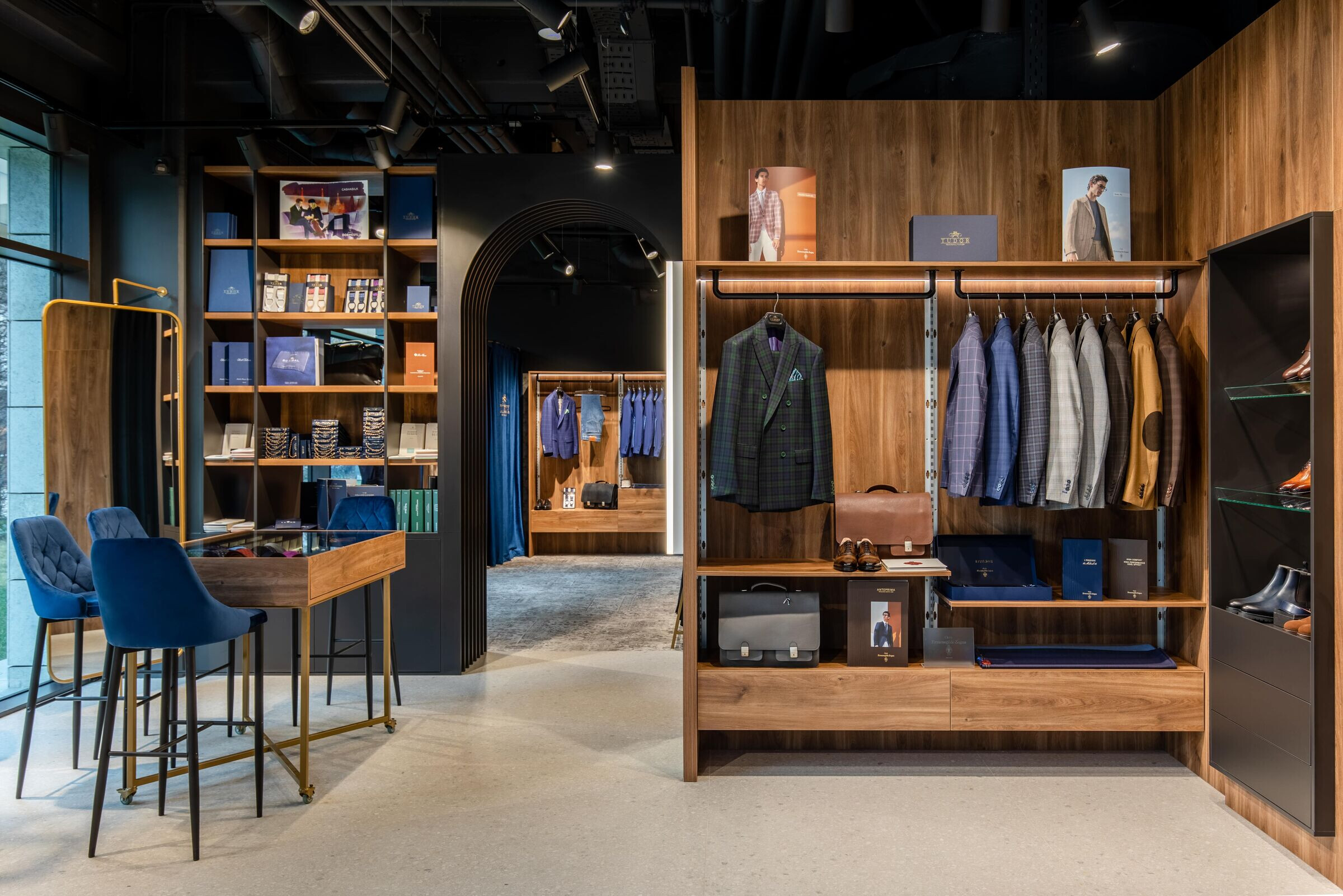 Through custom design, we managed to transpose the need of wearing a suit as a part of a lifestyle and a genuine visual pleasure.
Wherever you look, the set-up can guide you to the areas of interest of the showroom. Pure-Mess architects inserted metallic elements that bring elegance to the space and provide clarity in the choices so that the showroom is perceived as a continuous showcase. Although the expressiveness of these areas has its charm, they are visible even as a whole and work independently.