The project is studying the possibility of expanding an old school in Prague, to meet the standards imposed by a unit of modern education, both in terms of functionality and comfort and energy efficiency parameters. The proposed design focused on the integration of functions in a manner that indicates sensitivity compared to the existing environment. This has been translated into three directions: to respond accurately to educational facilities and public services, to pursue a unitary space, in which the two sites are considered a coherent whole, using a common architectural and urban planning language and to responsibly address issues such as sustainability and environmental interventions.
The main element regarding temperature and humidity regulation is represented by the extensive green terraces, proposed as a roofing system both for the school extension building and for the building on new site - canteen and events. The terraces will also have the role of reducing the level of dust particles in the air and collect rainwater, which will be used for the maintenance of green spaces.

Curtain walls that make up the facades of the new buildings are doubled on the outside with a structure of metal elements with a supporting role for climbing vegetation, both for aesthetic value, integration in the context of the area, as well as practical and sustainable design, the green facade having an important role in the regulation of indoor temperature and ensuring dynamic shading inside.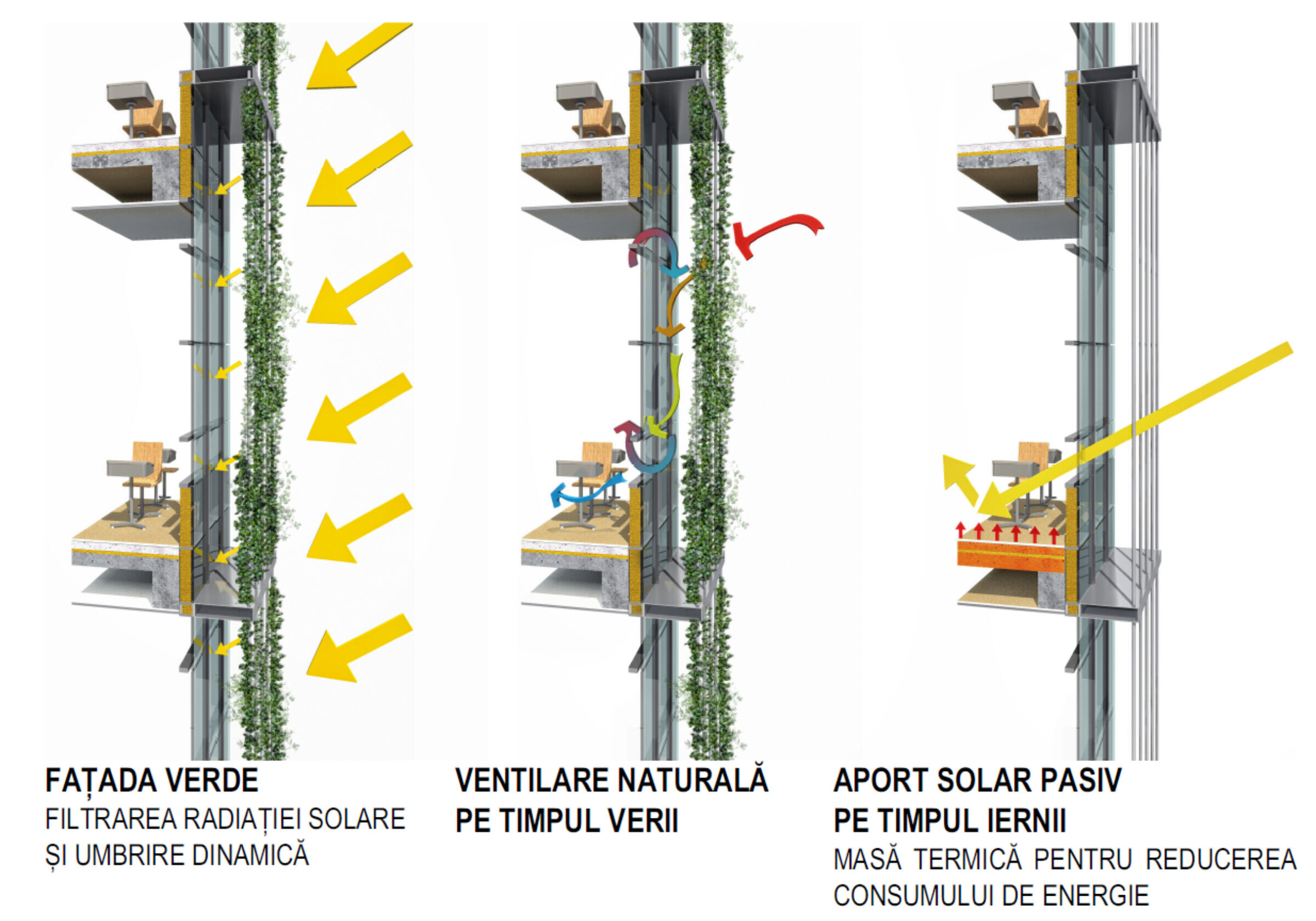 Installations also play an important role in increasing the degree of energy efficiency of the building, a system of heating / cooling of the building being proposed through drilled wells for heat collection, heat pump with buffer tank for heating / cooling and biomass cogeneration plant for electrical and thermal energy. In addition, centralised heating system with heat recovery with input of fresh air is provided for the entire school campus.