The restoration and interior renovation of this five story historic Brooklyn five stories brownstone, located on a tree lined street that retains its original residential atmosphere, offered us the unique opportunity to work with the same client we have known and worked with, in a very different setting for years . One of the two owners, David Kratz, is in fact the President of the New York Academy of Arts. an Institution for which we have been the Architects for many years. David, and his Partner Greg Unis, the CEO of Victoria's Secret Beauty, who are not new to restorations and renovations, were attracted to the seemingly intact exterior, which however housed a heavily altered interior in need of extensive upgrades.. They understood that, in order to give new life to the historic structure, a complete overhaul was necessary, to do so they knew they could rely on Robert Traboscia's "hands on" work ethic and extensive experience in overcoming the daily challenges that are presented when working on historic structures.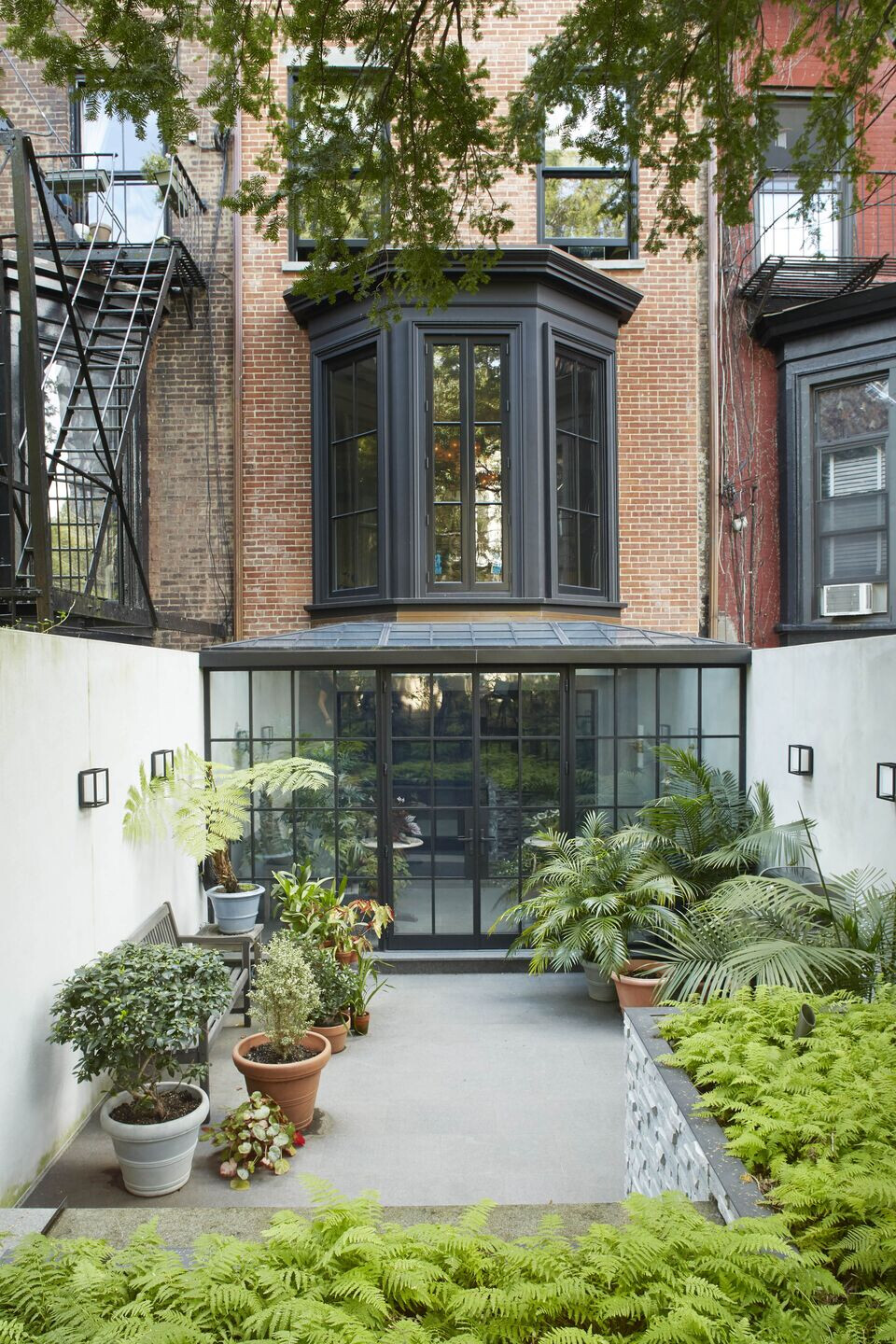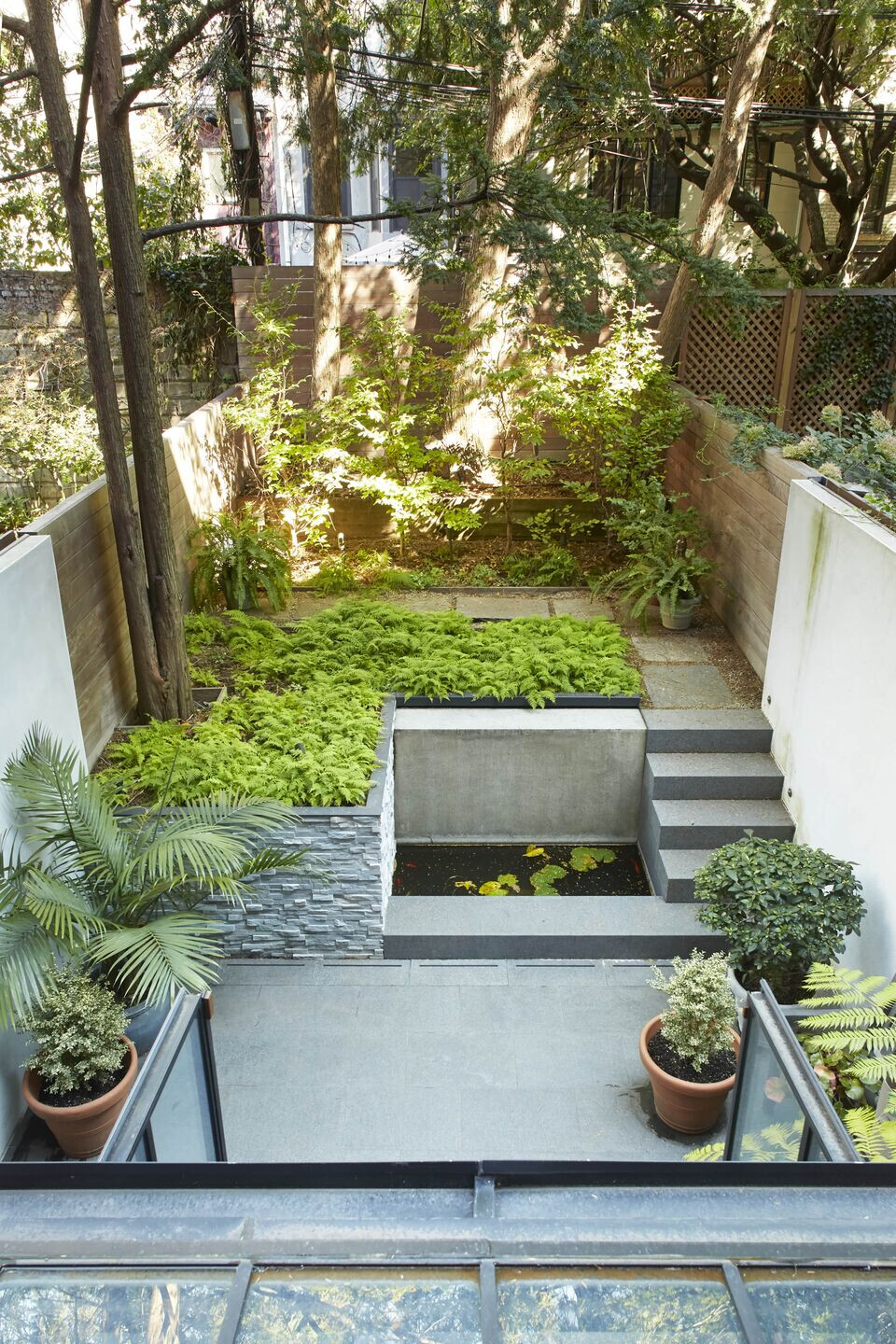 The interior of the house is being renovated taking full advantage of the historic surviving vestigias: the sculptural staircase is carefully restored, the plaster moldings are being reconstructed by hand, fireplaces and floors are being reconditioned to their original state.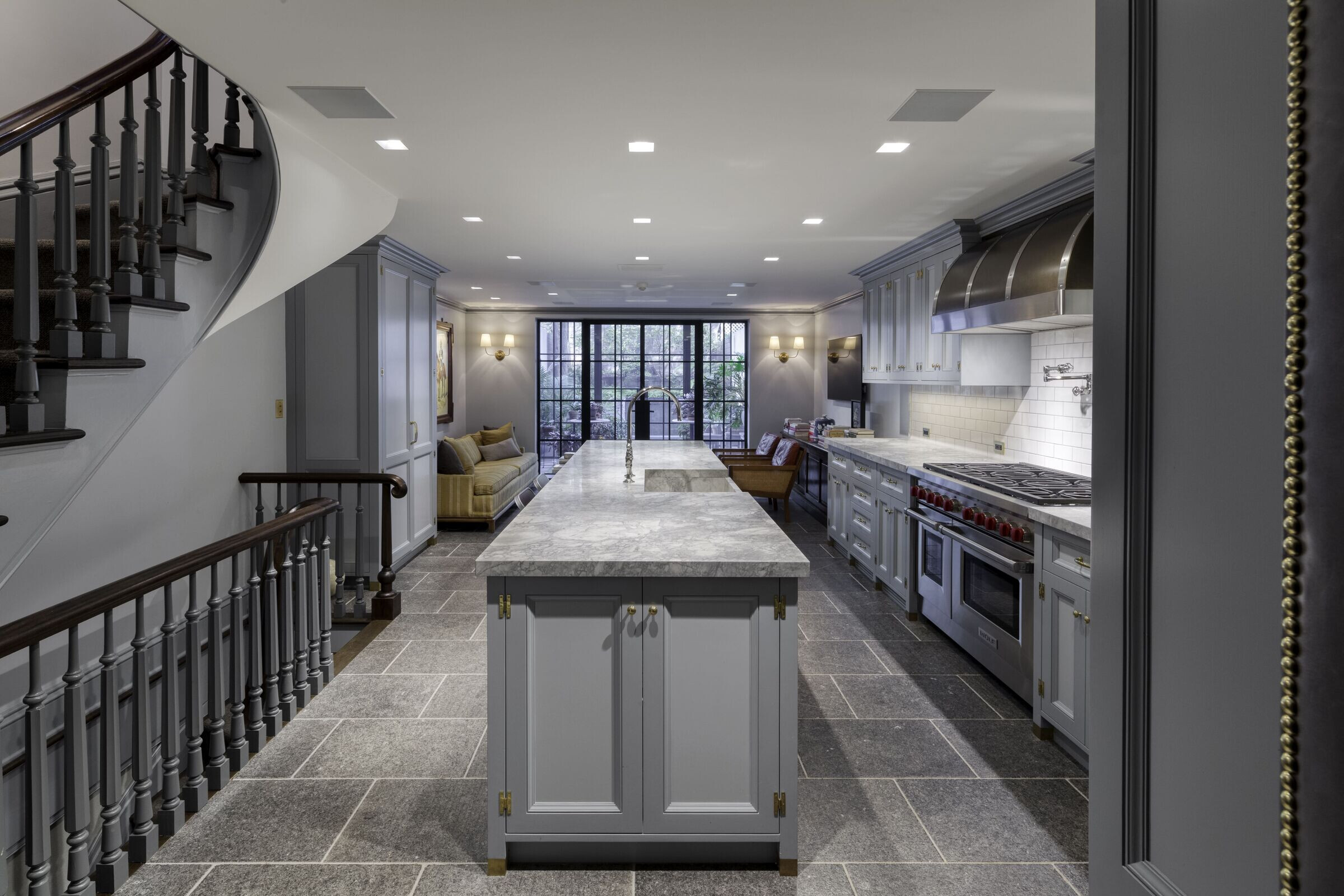 The envelope has been restored following, as much as possible when dealing with an historic structure, passive house practices, new mechanical systems and support spaces are seamlessly woven in to bring the old structure up with contemporary expectations, the dialogue between the restoration and the new, finds an easy parallel in the philosophy behind the New York Academy of Arts where traditional techniques are taught to encourage the creation of figurative, but contemporary art.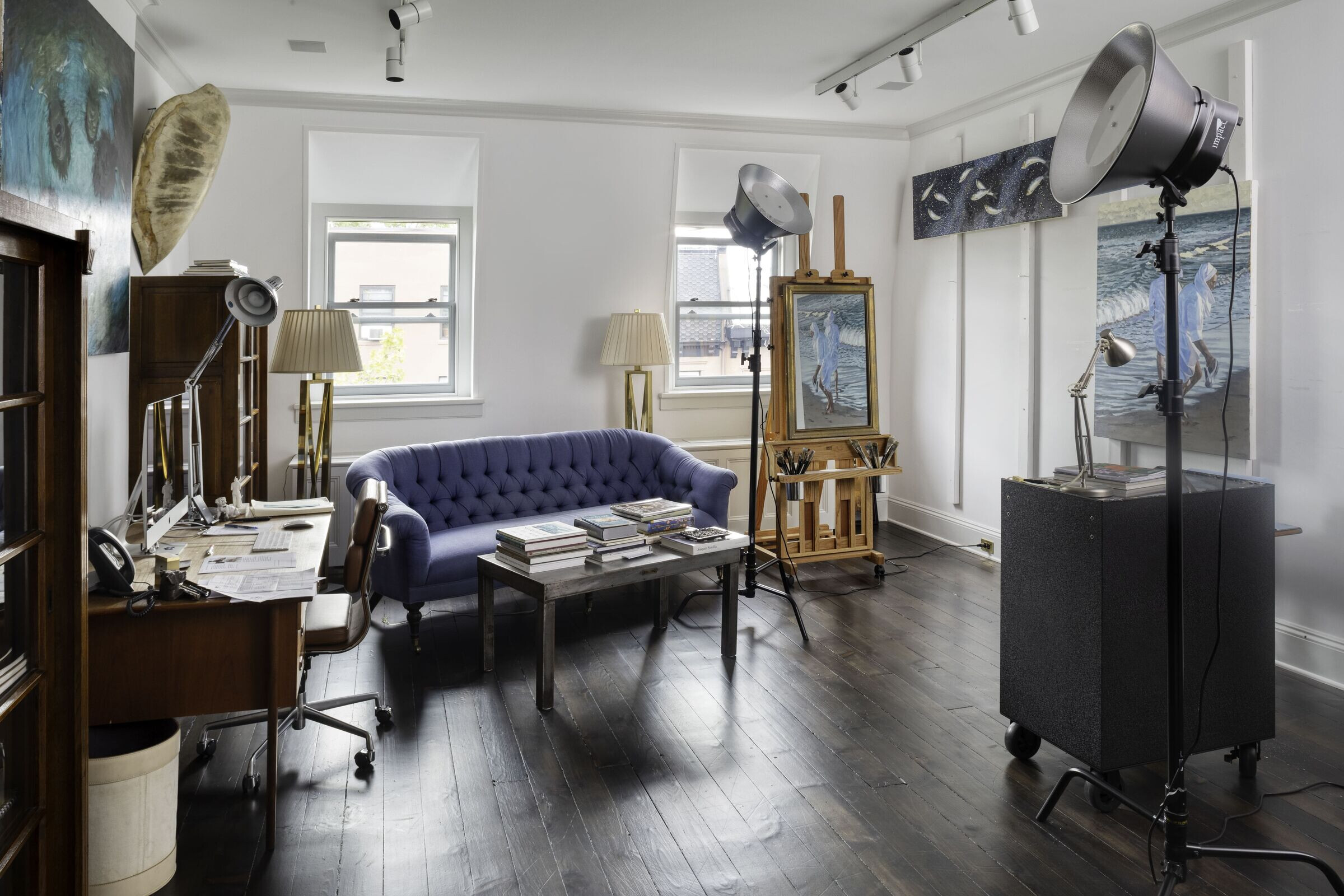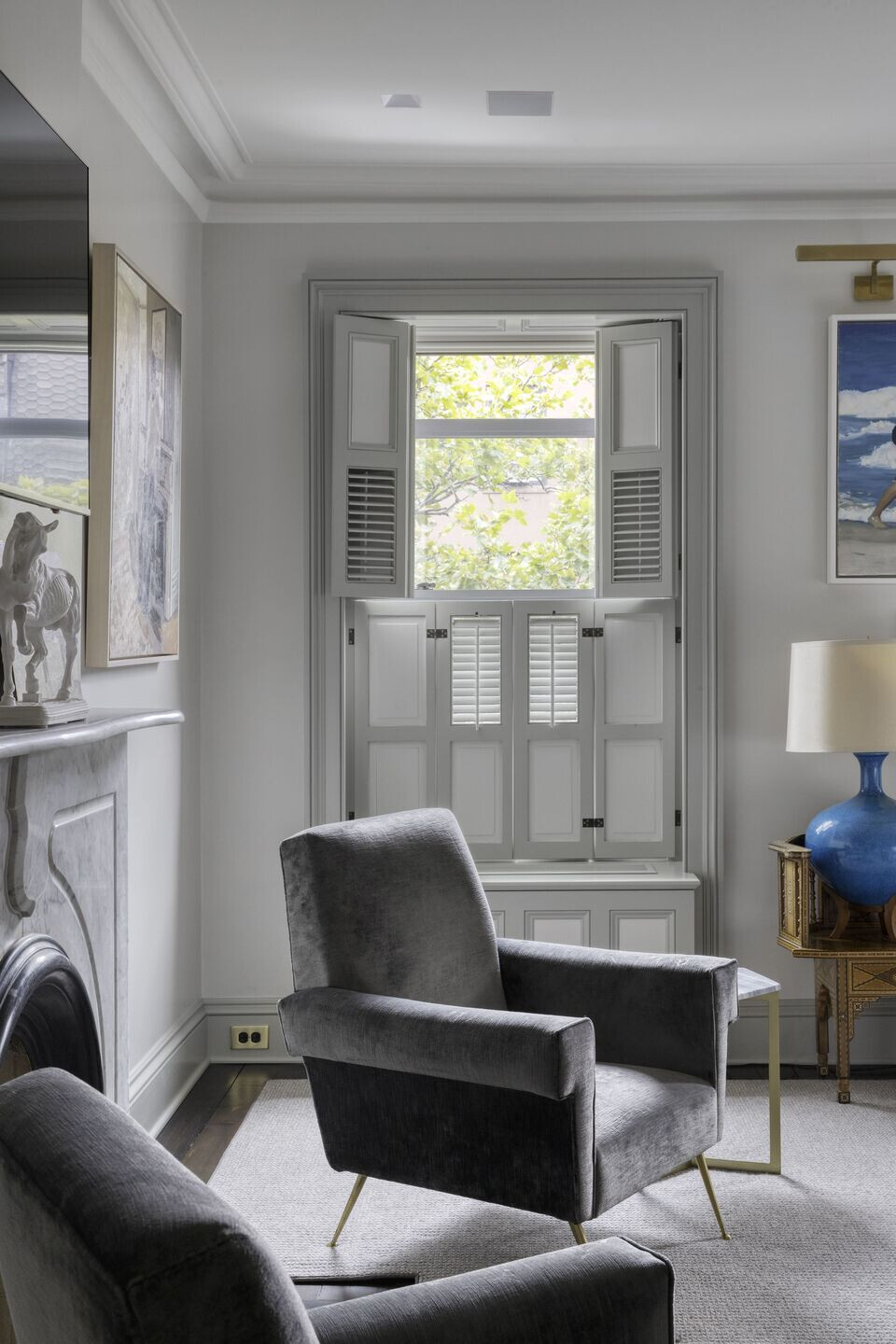 The design fully embraces the narrative of townhouse lifestyle, where living spaces are layered to suit different functions and moods. The cellar level, far from being a service floor, accessed by thea new open stair, houses a refined wine cellar and the dogs' care quarters, (the dogs are however welcome everywhere in the house). The garden level, occupied by kitchen and dining, accesses a surprisingly modern landscaped rear yard through a new conservatory inspired by the turn of the century glass and metal greenhouses.The public parlor level is connected to the family room and guests' quarters floor, followed by the Master bedroom suite where the back room houses the well-equipped Gentlemen's walk-in closet. David's painting studio sits at the top level, where the guests often sit as models.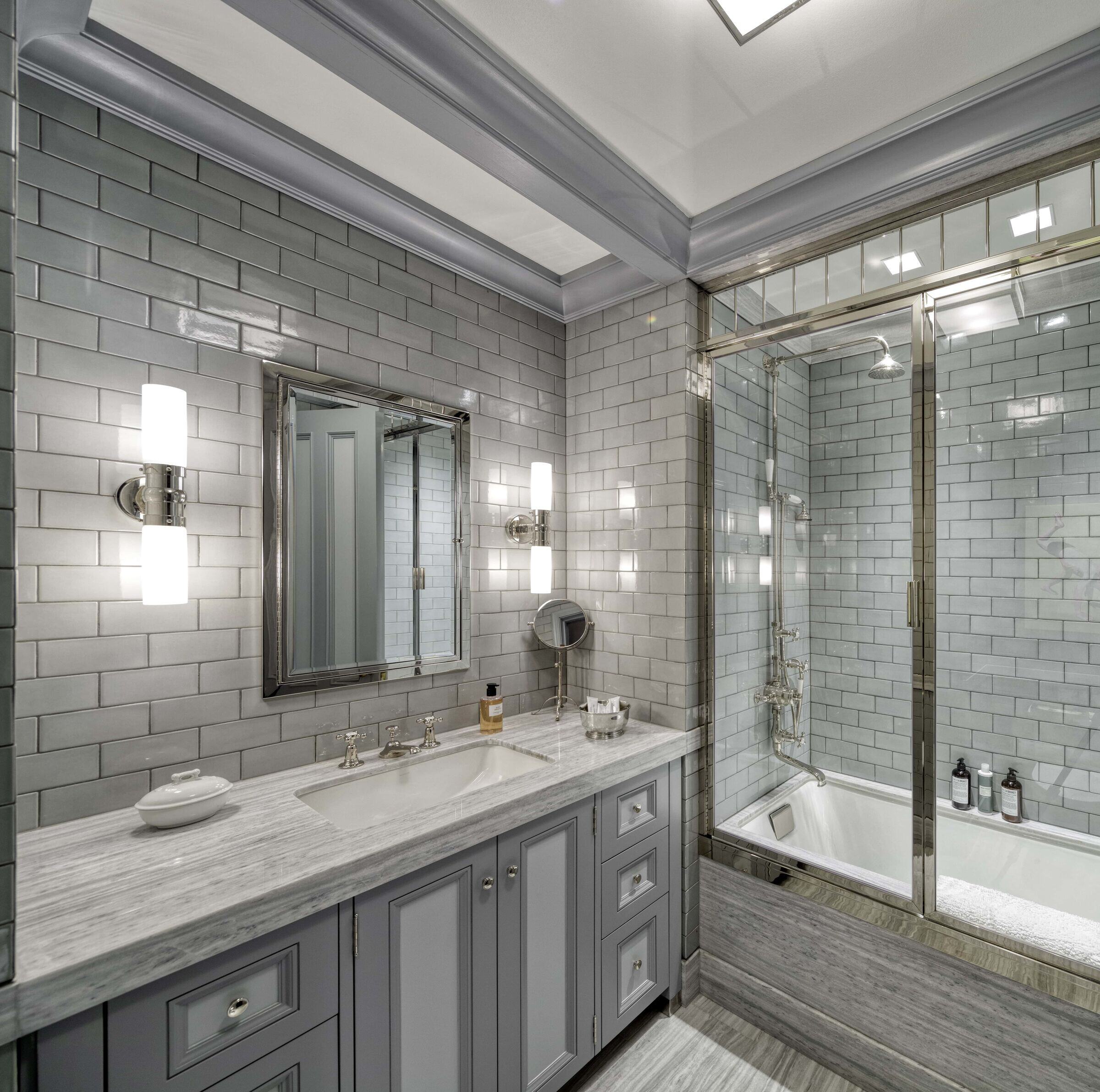 The renovated spaces will be soon be the backdrop for the couple's curated eclectic collection of art , mostly figurative paintings, antiques and vintage, often humorous, storytelling objects.