The rehabilitation project of the arrivals lounge of the Caselle -Turin airport "Sandro Pertini" aims to improve the existing built environment from a functional- and yet, an aesthetic point of view.
In order to do that, the new layout proposes a hierarchy of spaces and suggests a clear difference between the main paths and the waiting areas, as well as the articulation of the commercial units and the provision of a multitude of services.
The perception of the space is taken to a whole new level by the improvement of each zone, the increase of natural and artificial lighting, the use of contemporary design and a soft architectural approach.
The niches overlooking the common area represent the "peak" of this project. They have the role to accommodate different functions, such as waiting areas and commercial units. The soft lines marking the entrances in these parts are generated by reinterpreting aeronautical shapes and follow the same canon, but they are thought to be unique in their way.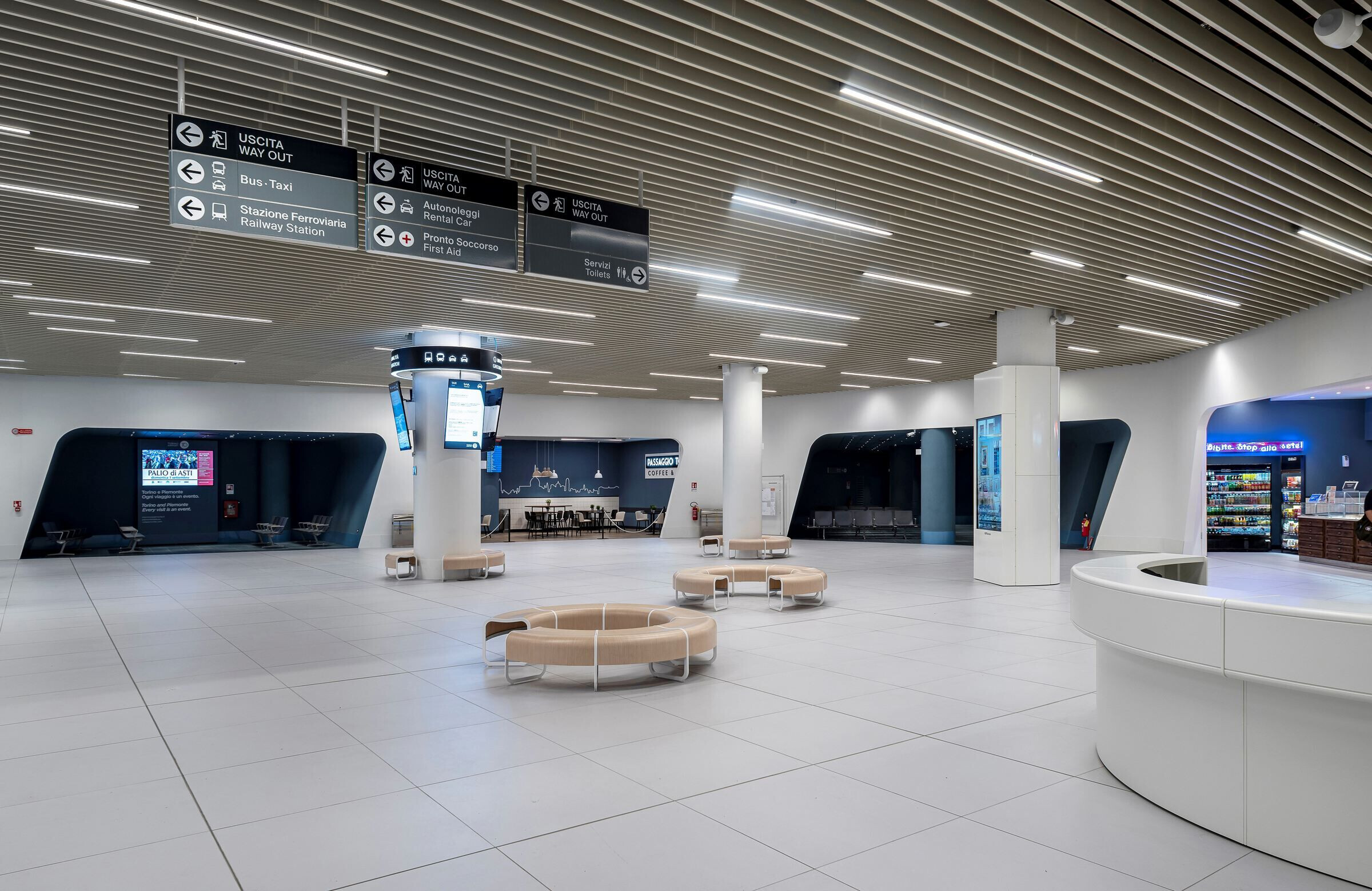 The baffle ceiling system shapes the upper interior surface into a continuous whole, accentuating the perspective and granting rhythm to a big extent.
The replacement of the old glazed façade with a new one gives the opportunity for a tighter link with the outside and brightens the interior. Moreover, the chosen colors are strengthening this intention.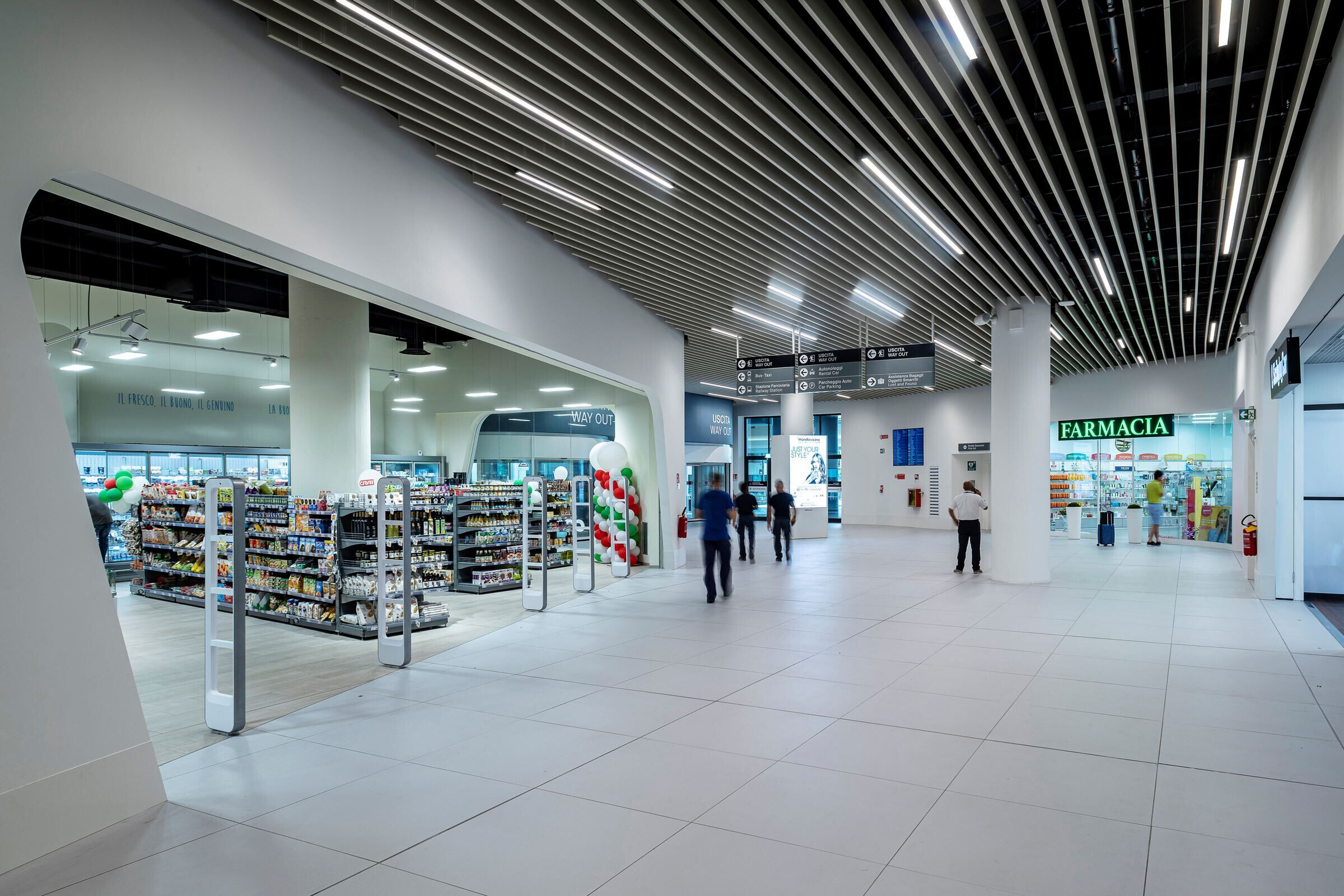 Particular attention has been taken care of regarding the environmental aspects of the project:
The use of the LED lights the electrical absorptions have been reduced by 70% compared to the former configuration;
the performance of thermal insulation has been doubled as a result of the replacement of the previous façade and reorganization of the exits;
air quality and cleanliness is ensured by the new floor – due to the photocatalytic technology.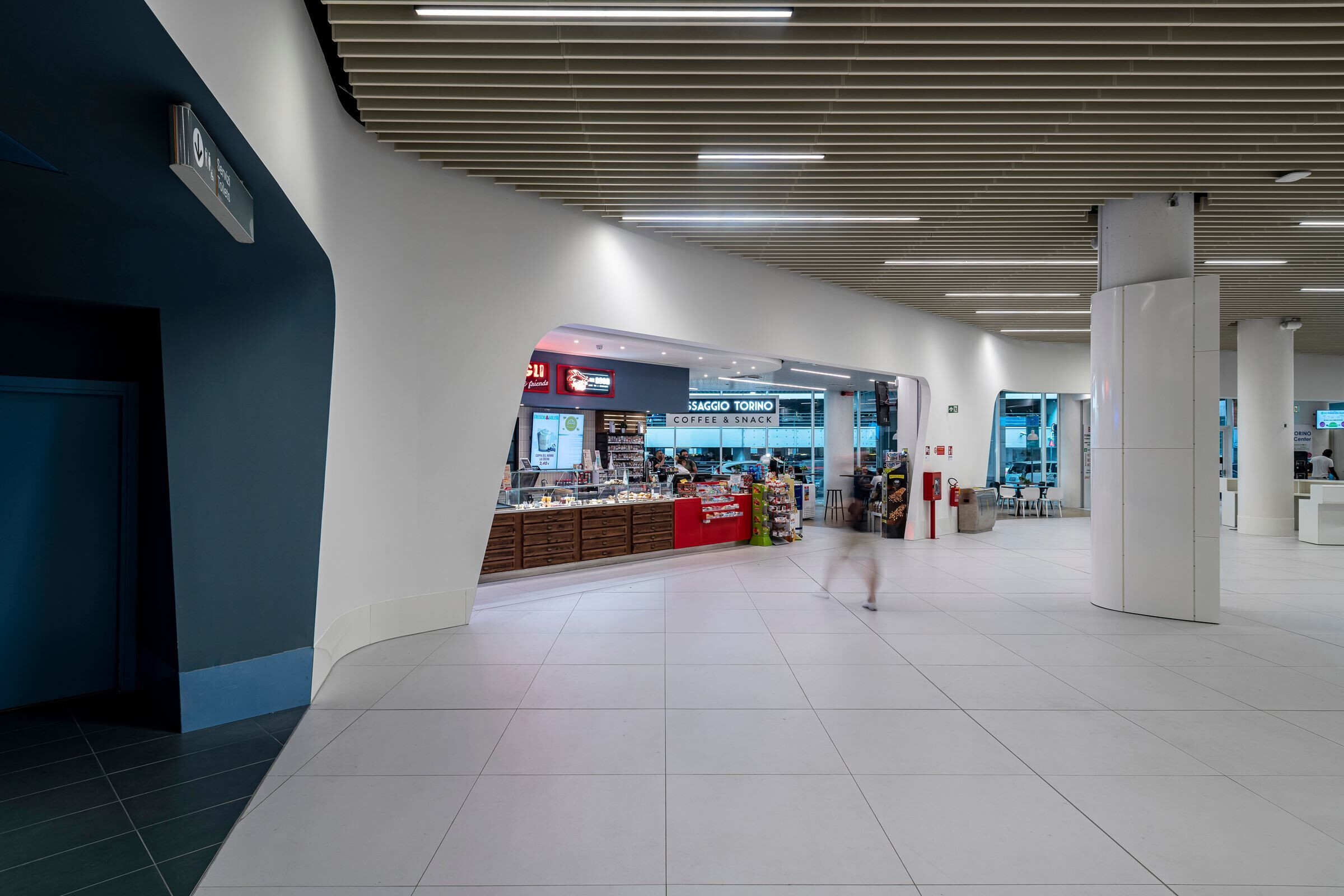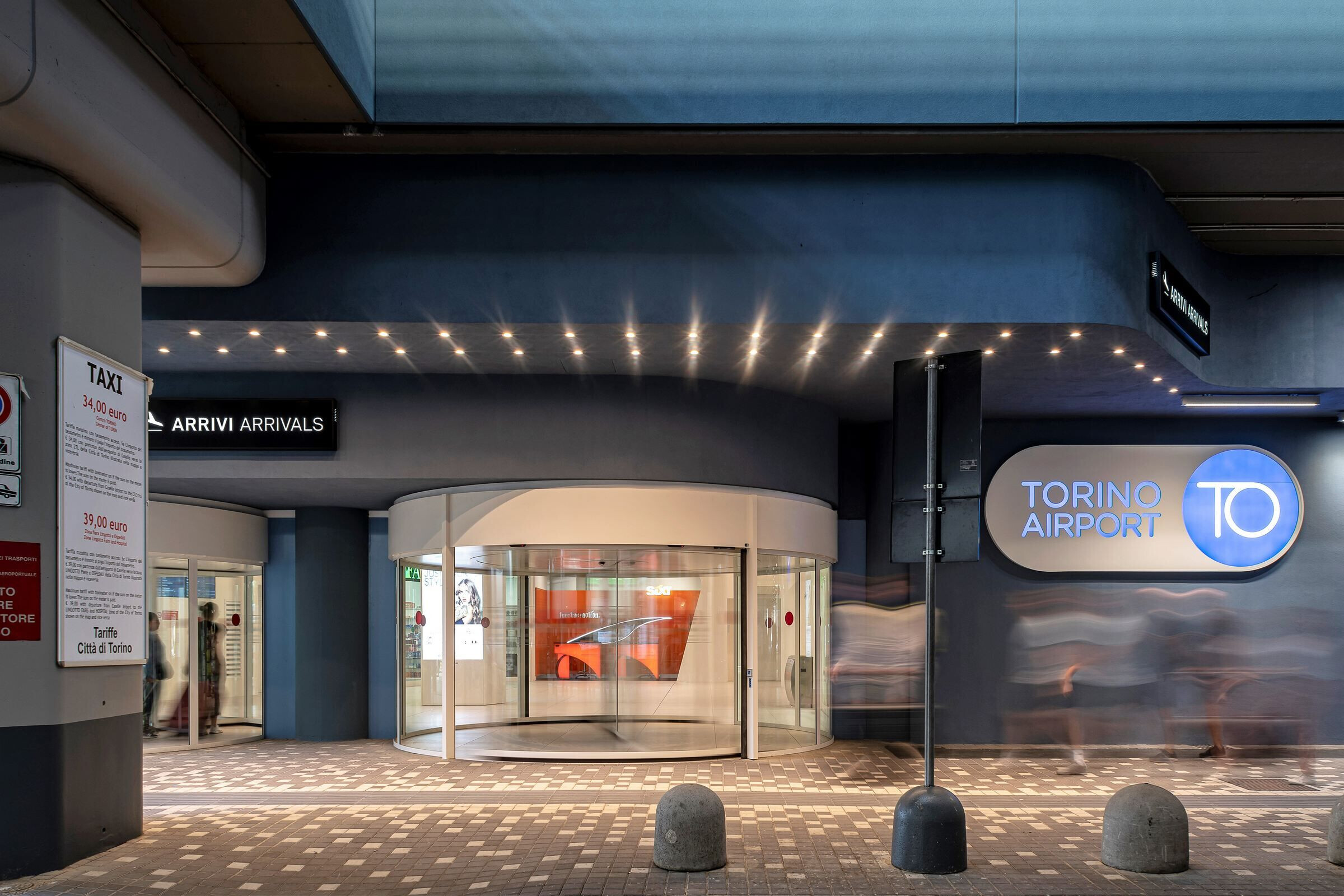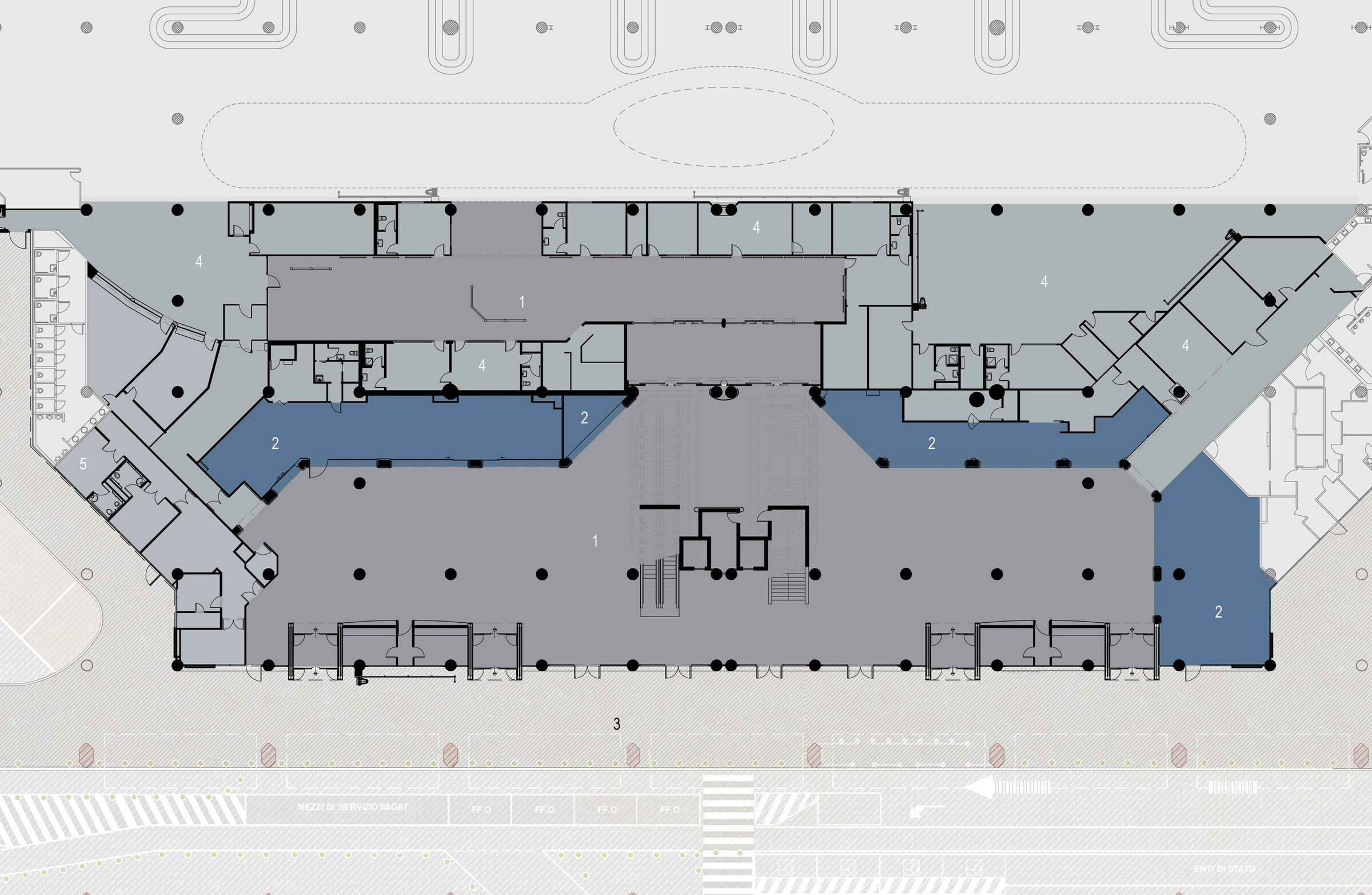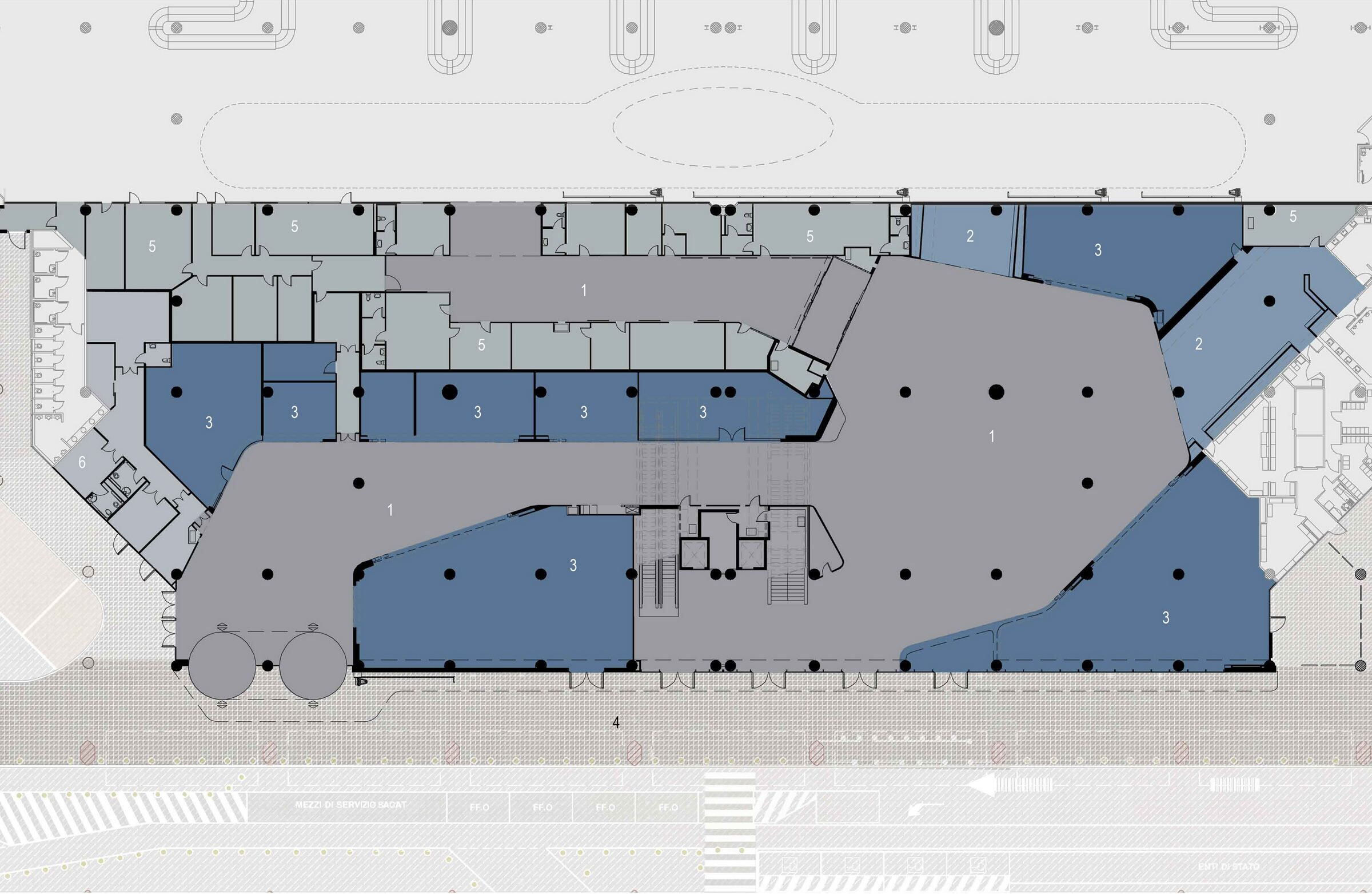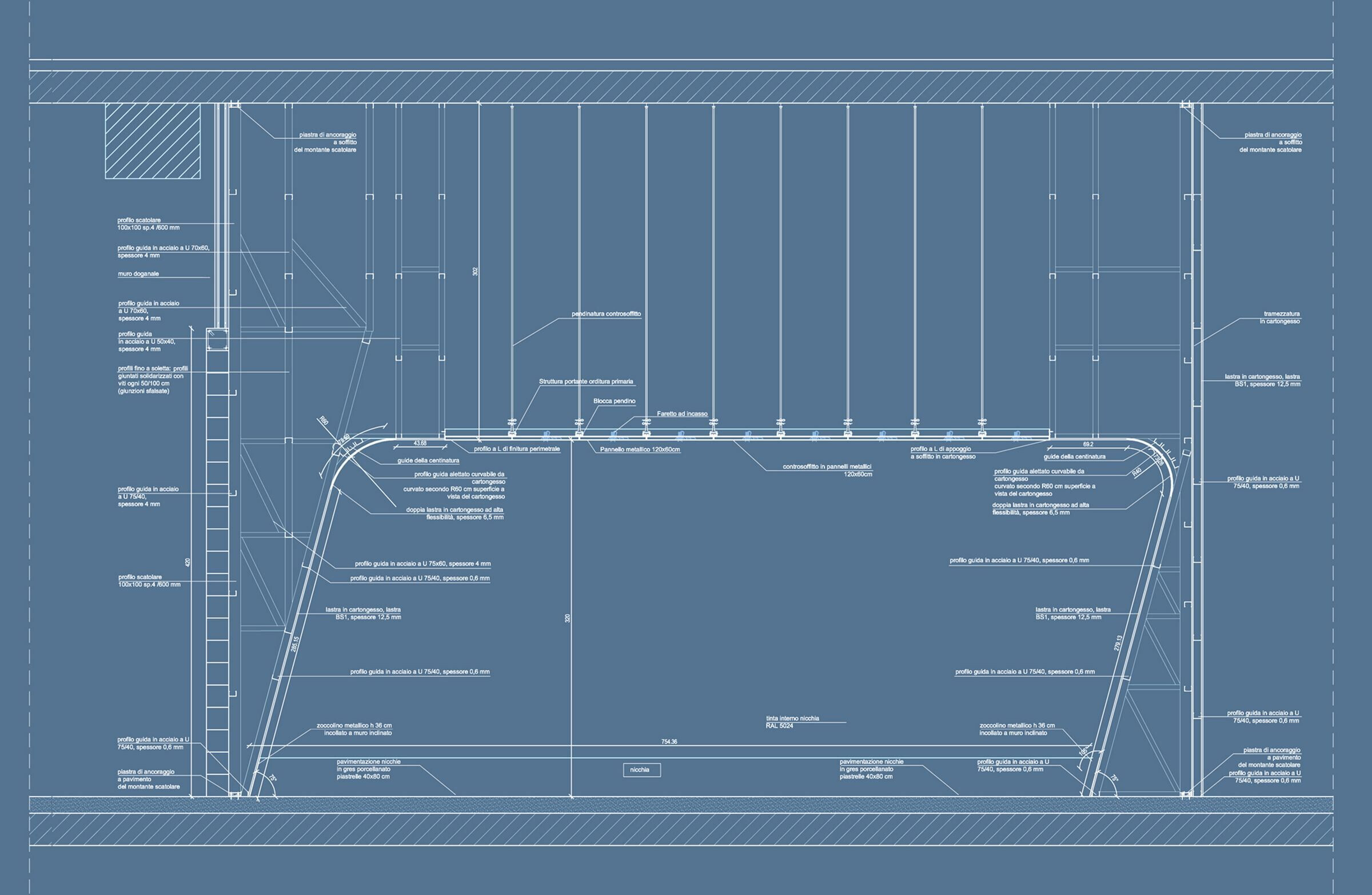 Material Used :
1. Gyproc – Saint Gobain: Plasterboard Gyproc
2. Athena: Baffles ceiling
3. Poltrona frau: Fly air seating system
4. Disano fosnova: liset lighting system
5. Florim gres porcellanato: Casamood neutra 6.0