The Theory Building stands on the foundations of a 1948 poultry facility that was the last purpose-built market structure in the Gansevoort Market Historic District, more colloquially known as the Meatpacking District.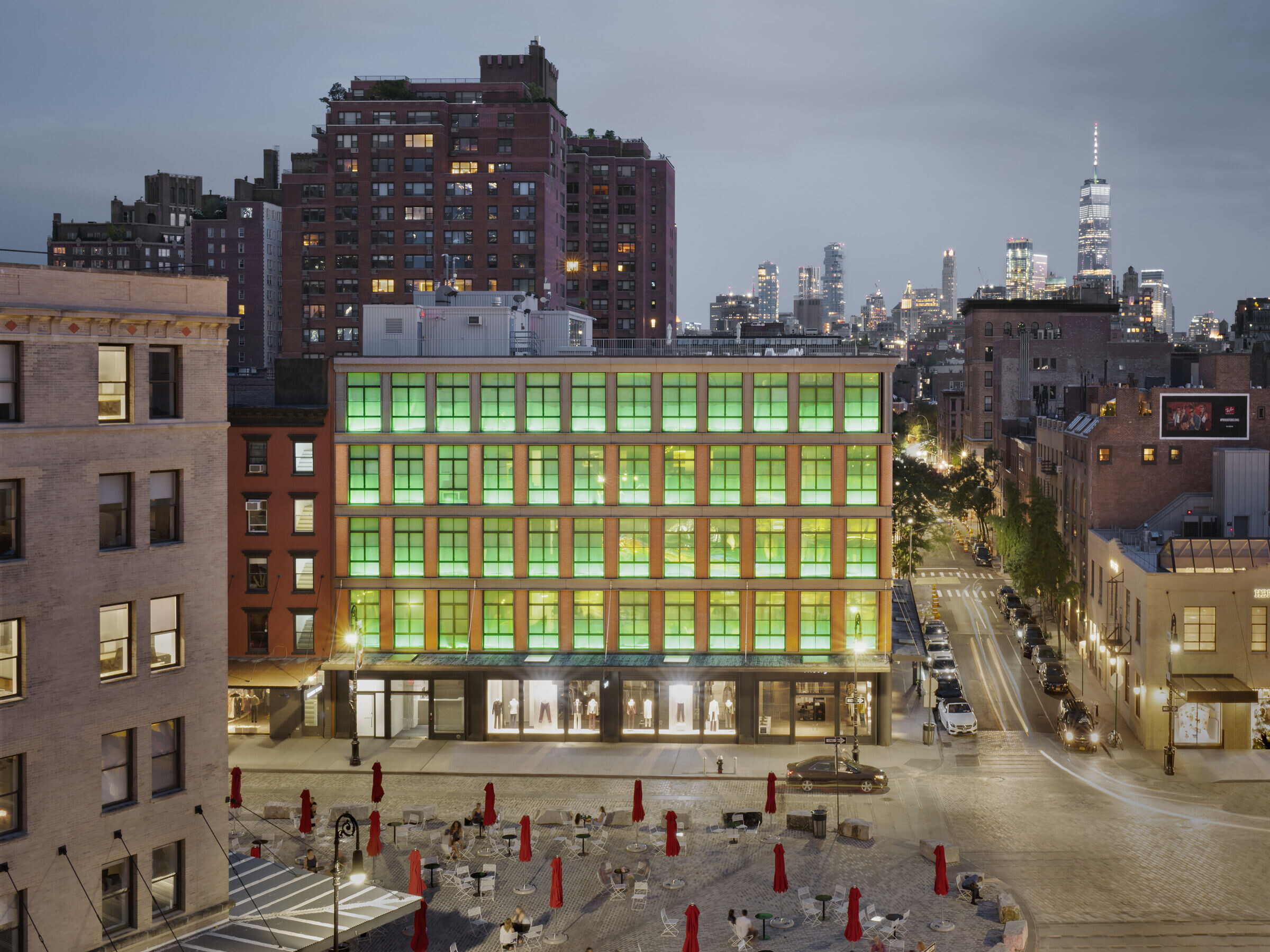 The old building signaled the end of the largest meat market in the world; the new building, a flagship store for fashion brand Theory, marked the beginning of one of Manhattan's trendiest neighborhoods.As the first structure to be reviewed by the NYC LPC after the district earned its historic designation, the Theory Building would set a precedent in the Gansevoort Market area. Accordingly, it had to be unmistakably contemporary yet respectful of the historic context. Inspired by the brick warehouses of the Meatpacking District and the rhythms and patterns of the townhouses encroaching from Greenwich Village, the new building doesn't imitate contextual elements but integrates them using modern fabrication methods.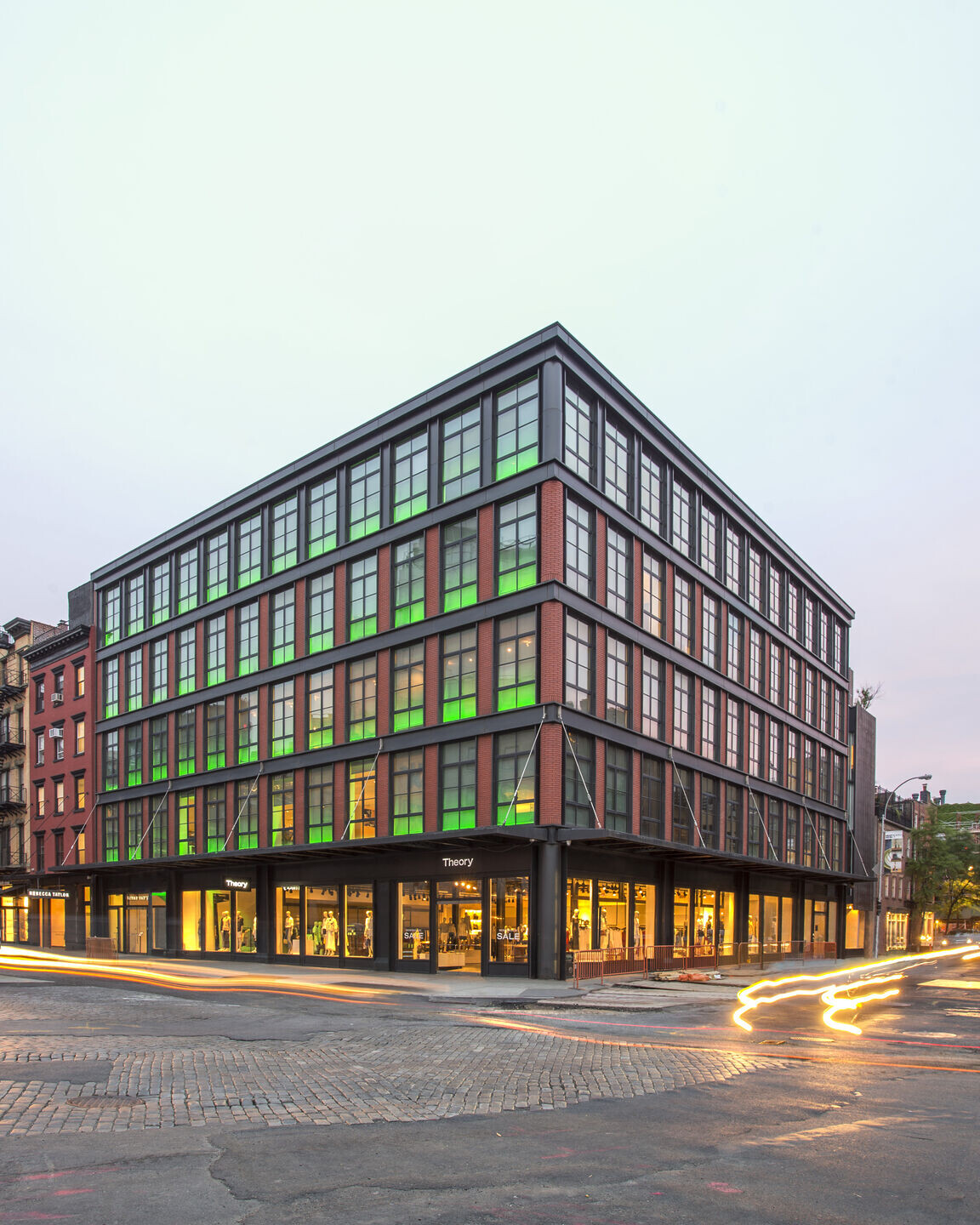 At street level, the metal-clad storefront weaves itself into the fabric of the surrounding structures with explicit references to the neighborhood, like the corrugated metal and glass canopy and oversized storefront windows reminiscent of old garage doors. The floors above are separated by metal beams and divided into vertical bays by prefabricated brick pilasters that culminate in a rounded corner column, which was built on site by local masons.