What was the brief?
Our brief was to create a clean and light open space using monochromatic materials in order to maximize the fairly small apartment. We also used carpentry as walls to save interior space.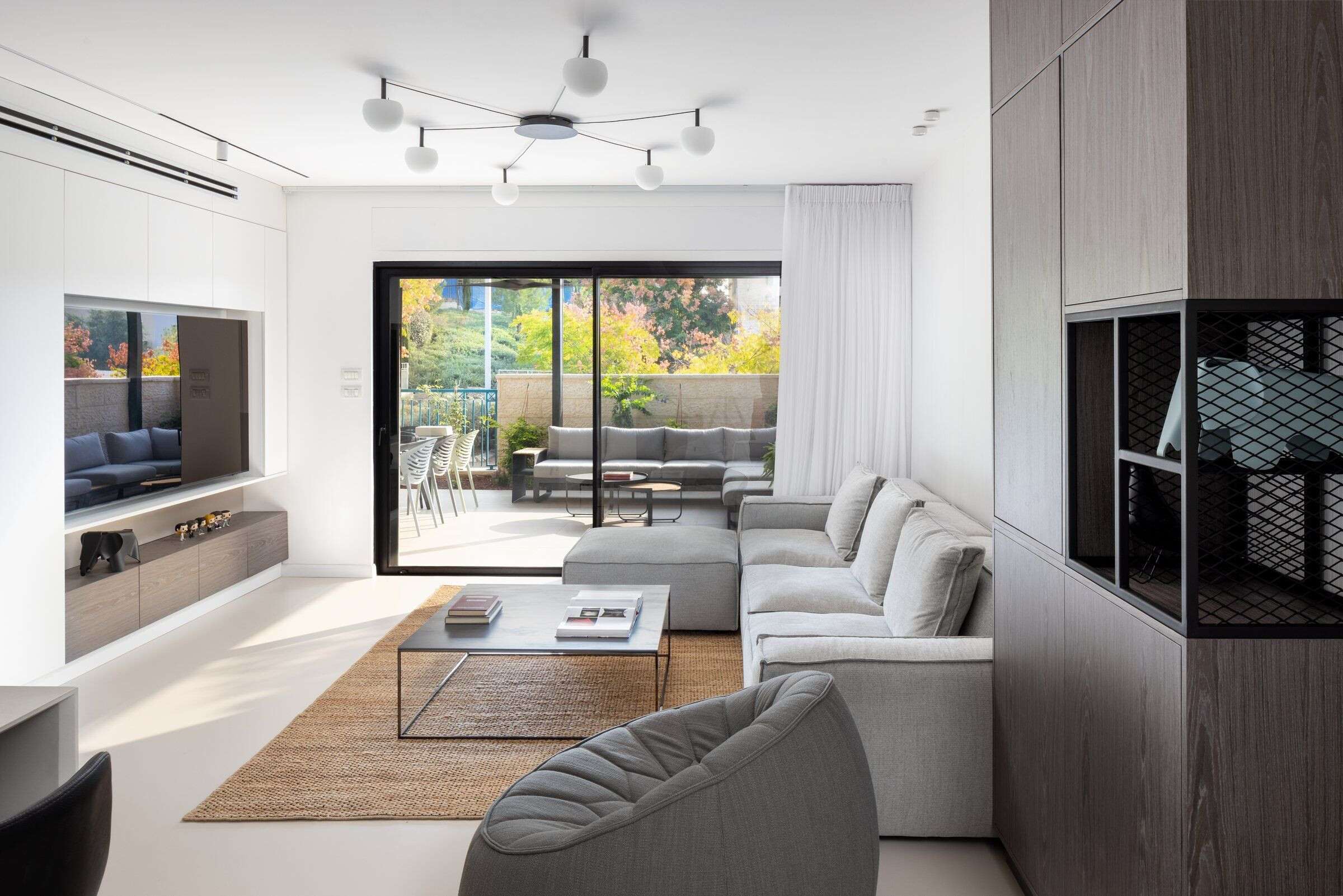 What were the key challenges?
Our key challenge was making a small apartment feel and look spacious.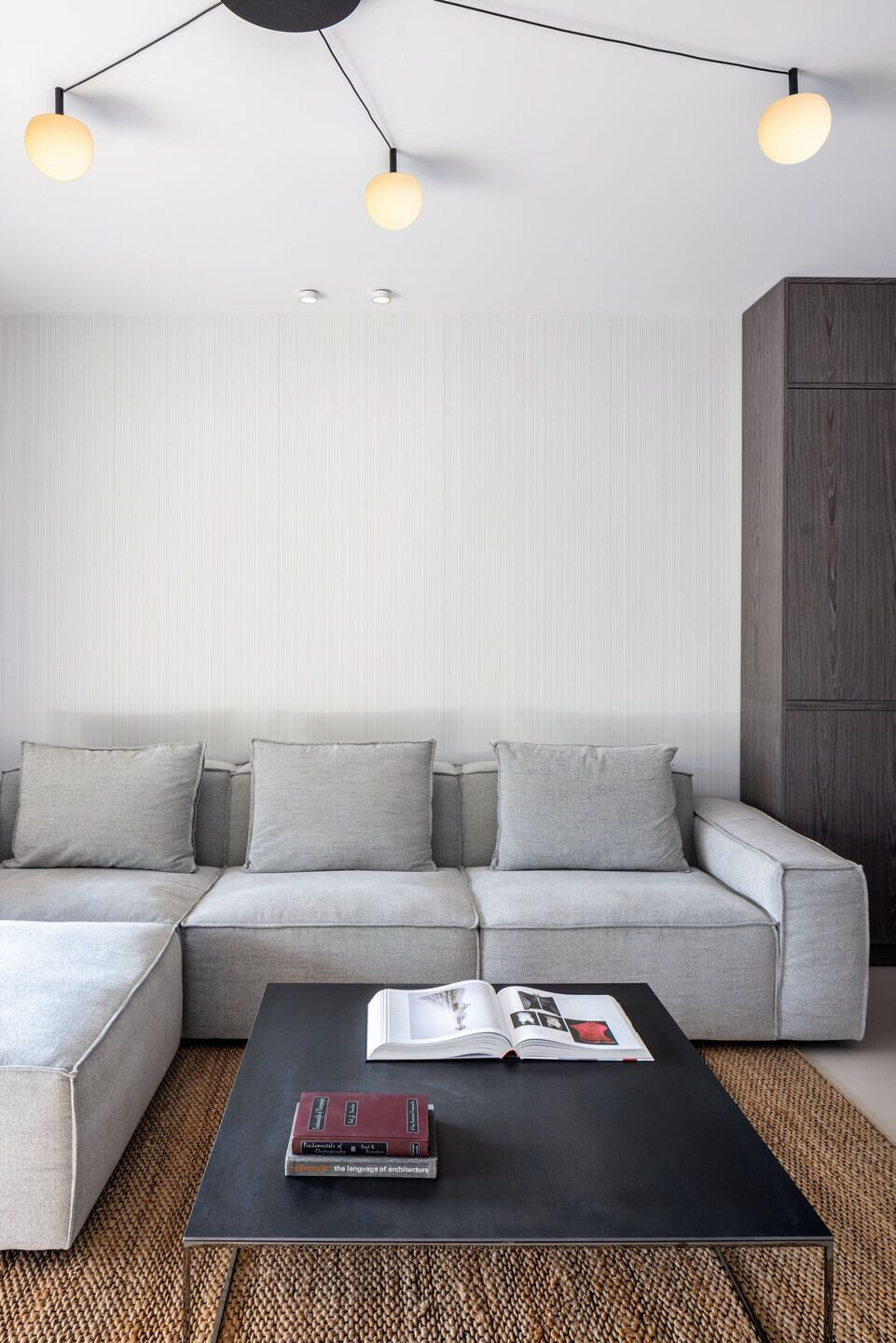 What materials did you choose and why?
We chose a resin floor cover to give a clean and light flow to the space therefor removing grout lines. The main carpentry that stretches from kitchen to the living room is the main object of the space and we choose to use white Nano facades.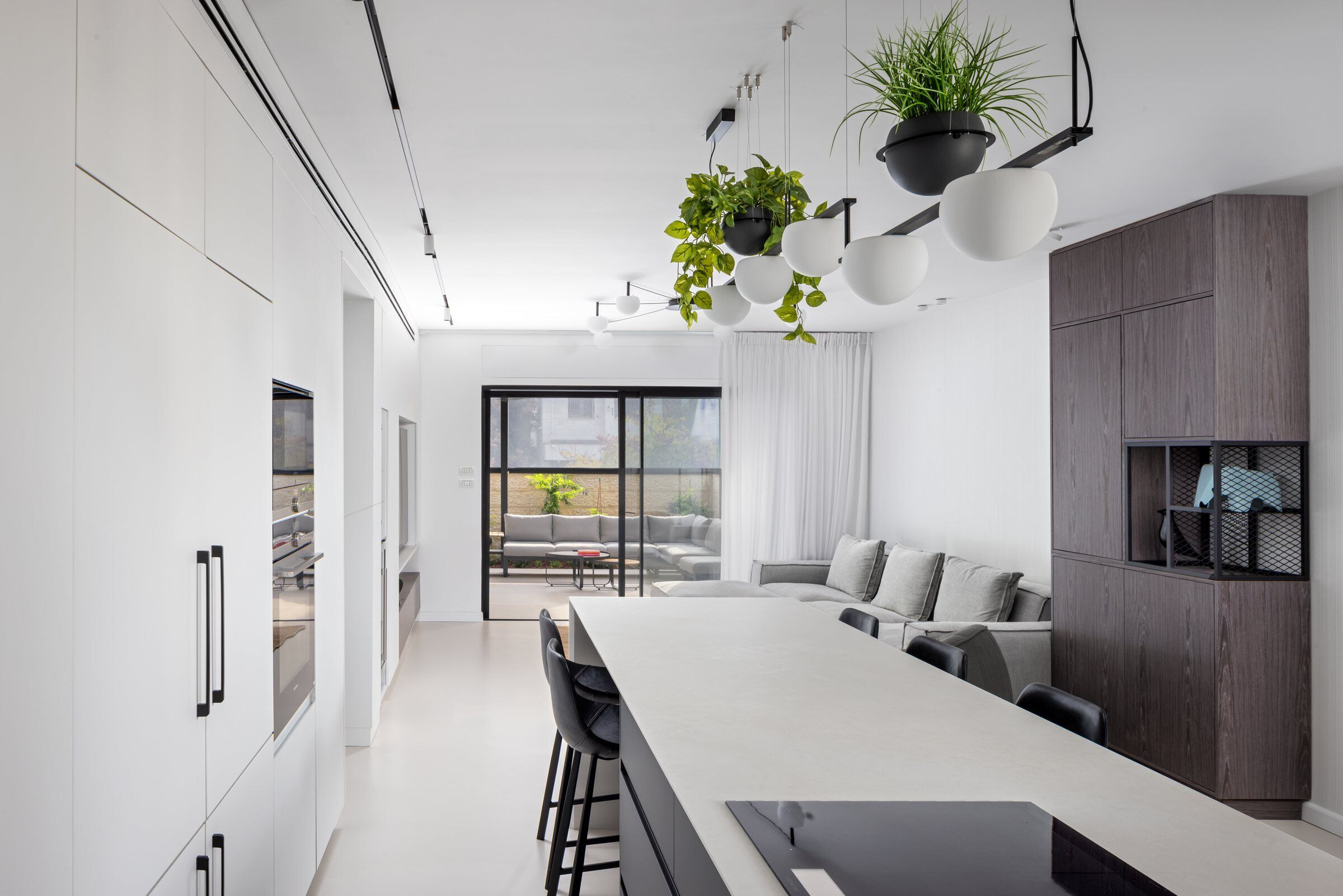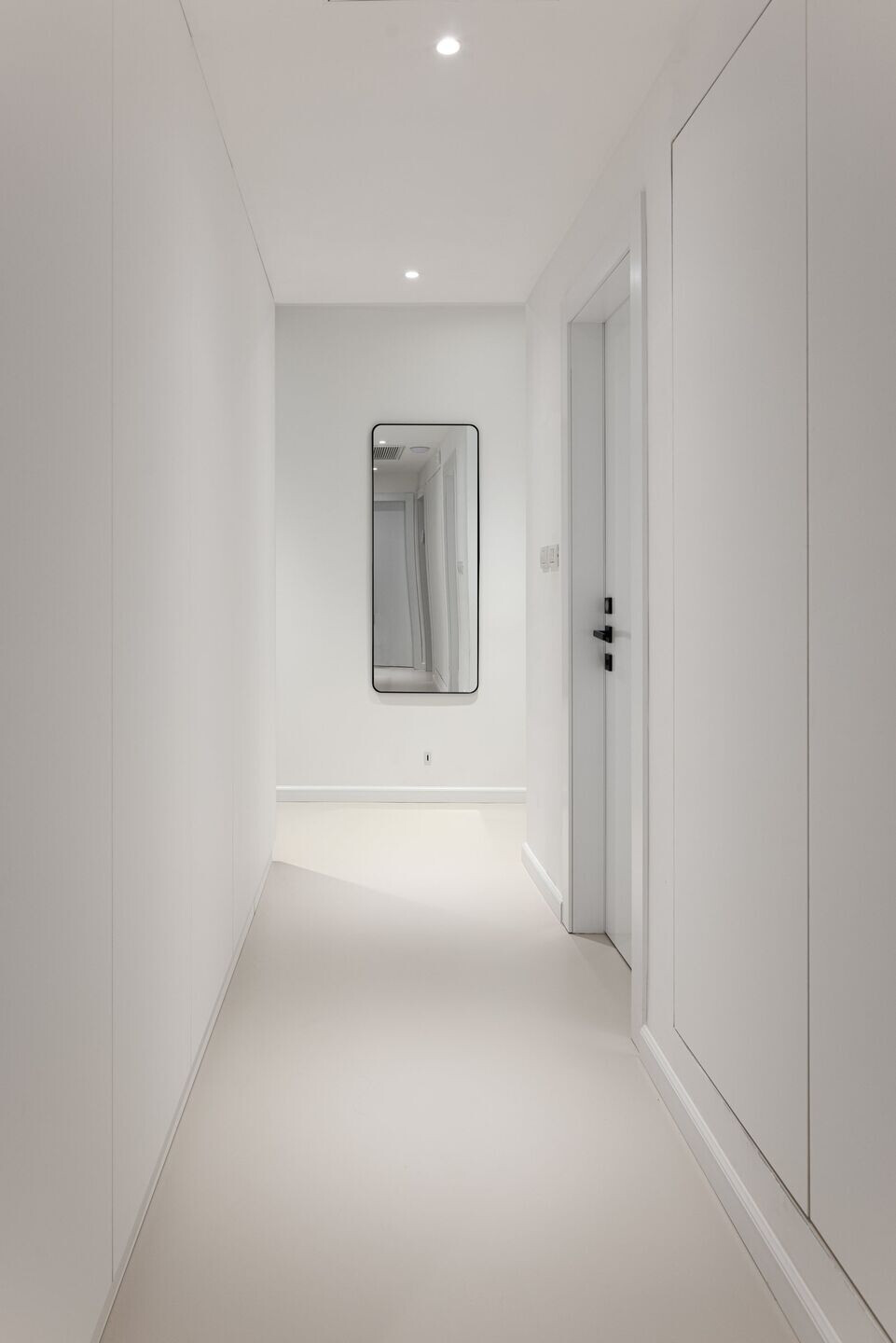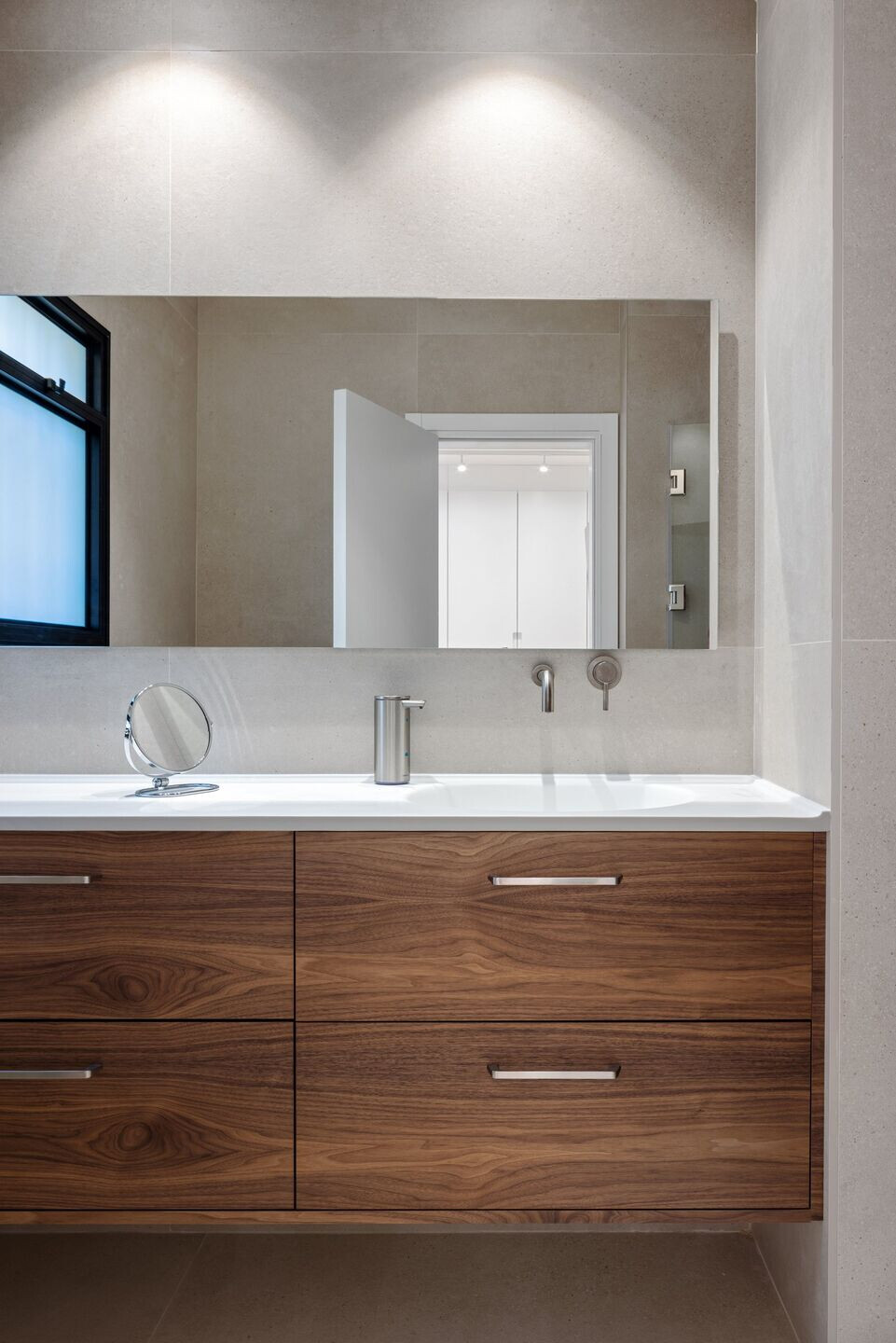 Material Used :
1. Facade cladding: White Nano facades
2. Flooring: Resin floor PARQUETEAM
3. Doors: Hermitix
4. Windows: Aluminium Klil Isreal
5. Interior lighting: Modern lighting, by ESTILUZ & Cabasso lighting
6. Interior furniture: Arm chair and coffee table by Habitat