Technological-scientific center "Tatneft" was built in 2020 on the territory of Innovation center Skolkovo. Techno-cluster Skolkovo is an ambitious governmental project, created in a rural area on the border of Moscow. It unites idea of the "futuropolis" and Silicon Valley. According to the idea of ex-president Dmitry Medvedev and his team, Skolkovo had to become a unique urban area, designed according to actual scientific, urban and architectural tendencies. There are headquarters of companies, gymnasium, university, residential area and public spaces created by top Russian architects.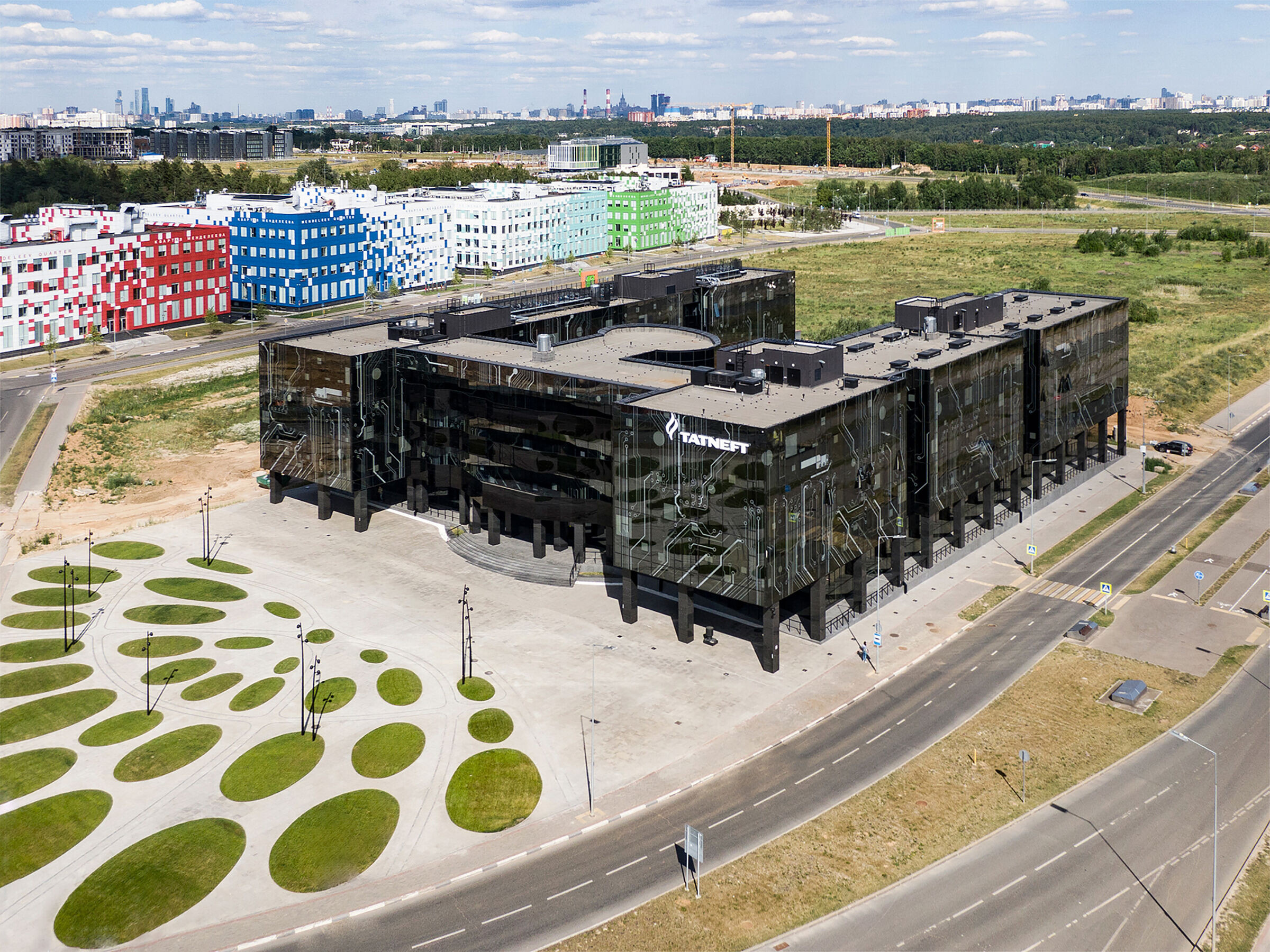 Architectural Studio "Arcanika" created a project of renovation of the technological-scientific center PJSC "Tatneft", including modernization of the building facades, interior design of representative and standard zones, a system of a navigation and landscape design of surrounding territory.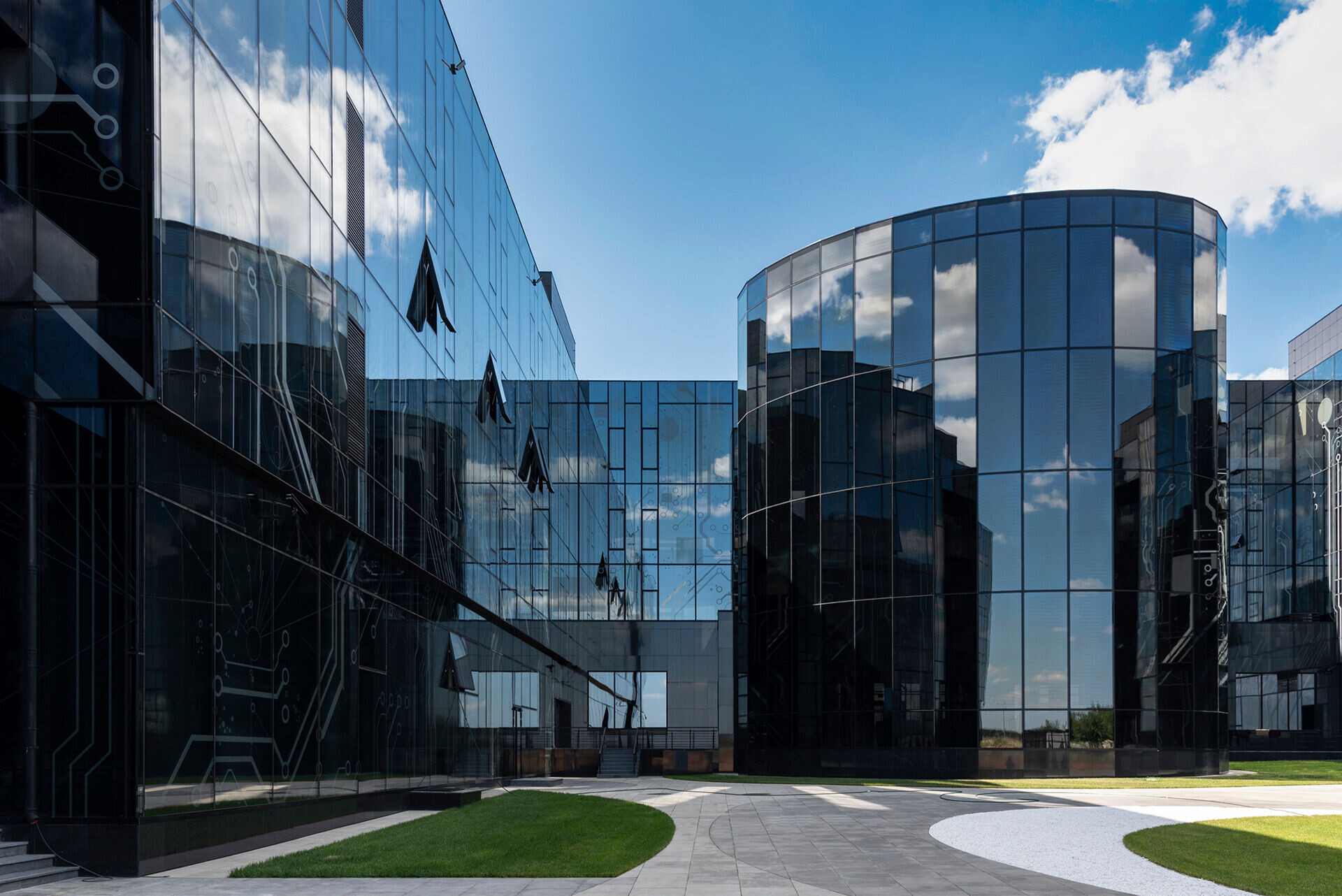 The idea of the project is to reflect the function of the building and the company's activities in a new look. Pitch black, "oil-ish" colour of the jumbo glazing (maximum size 3800x2000) as well as print of microelements of technical devices, as an allegory of scientific achievements and technological progress, create a memorable visual decision of the façade. During nighttime this association becomes even more obvious: night illumination of the building turns on and it seems as if energy is flowing through numerous microelements.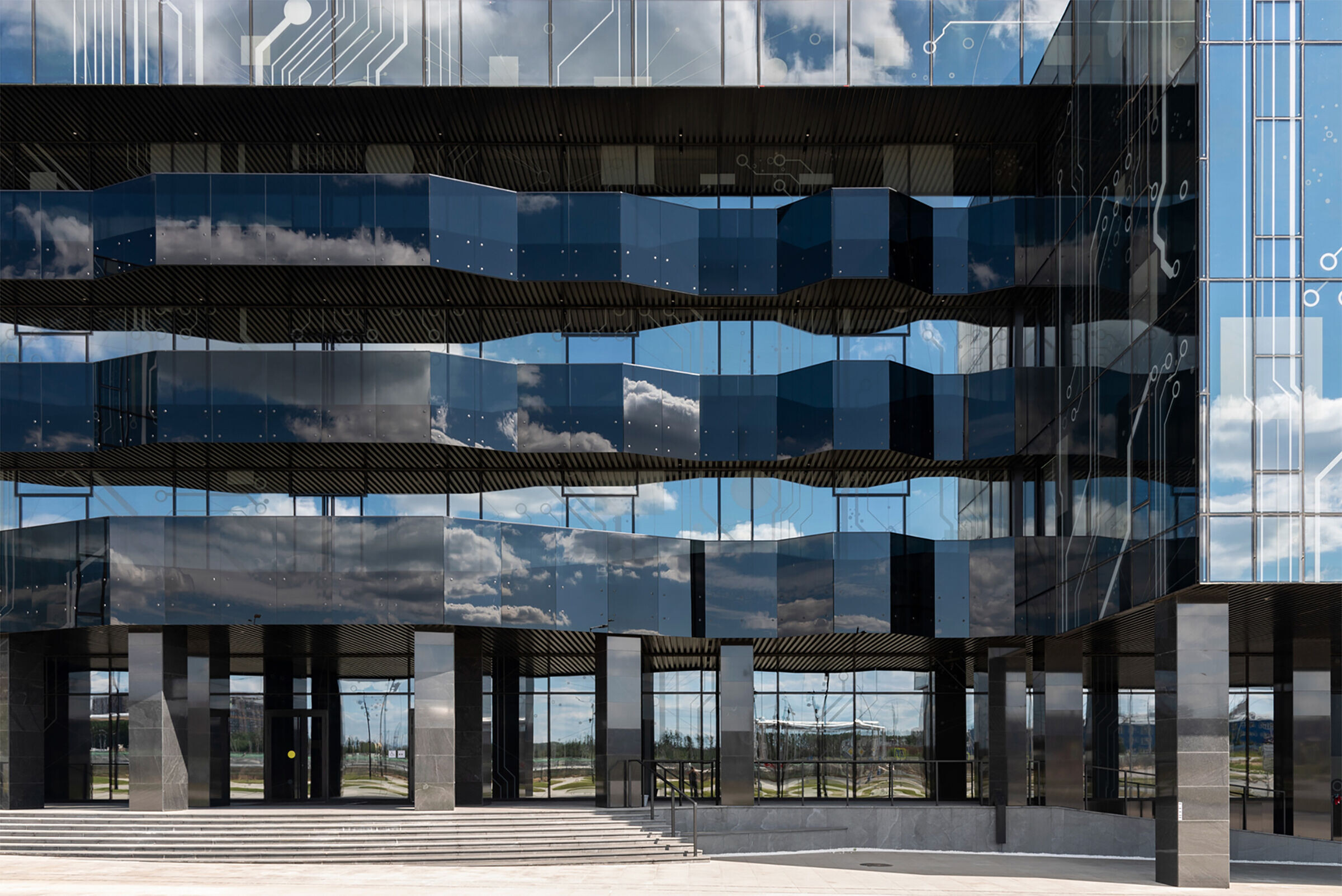 The pattern is printed on the toned inner glass of double glazing. Owing to a big size of jumbo glazing it looks entire. The outer glass of the double-glazed window is triplex, the inner is tempered with energy-saving spraying. The glazing accentuates architectural proportions of the building and accumulates sunlight, creating comfortable insolation of offices and public spaces.