Esoteriko is an emerging Interior Architecture practice founded in Sydney in late 2017. A studio that places a high level of importance upon collaborations with clients to deliver a highly personal response through spacial and brand design. We strive to deliver considered, comfortable and versatile interiors with an emphasis on the interaction of light, colour and material; always with the occupant as our central consideration. Anna Trefely is the founder and lead designer behind Esoteriko. Graduating with honours from the University of New South Wales with a degree in Interior Architecture,Anna has worked locally and internationally over 15 years, and has been involved with a host of prominent projects across the commercial, hospitality and residential sector.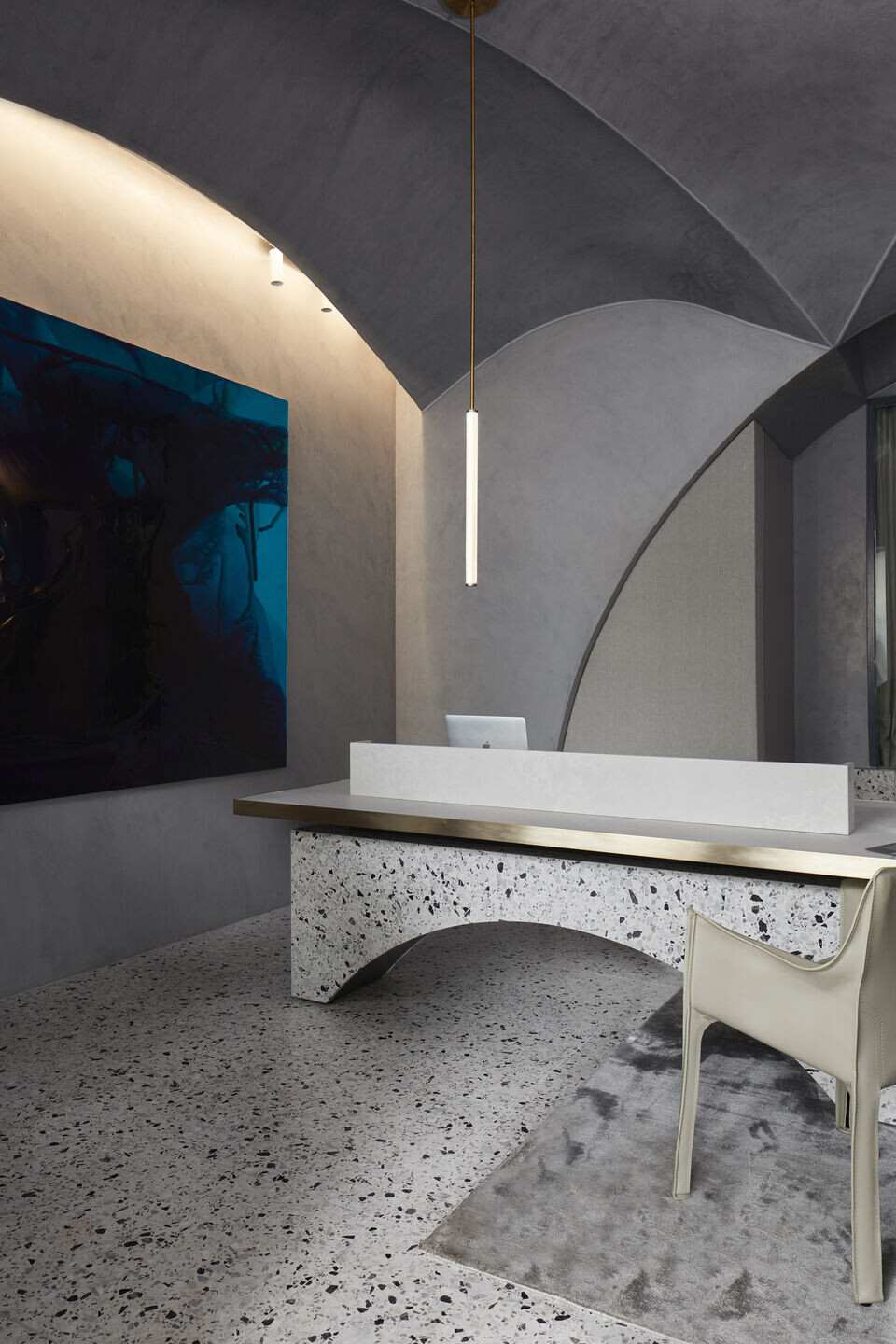 Our clients directive was to create a new workplace for a growing team. It was most important to create an interior that was akin to a luxury retail experience but functioned as an office. A non-negotiable grey and blue "branding" palette and an idea to pair flamboyancy with the subdued to create a sense of restrained extravagance. Modern and approachable, comfortable yet sophisticated.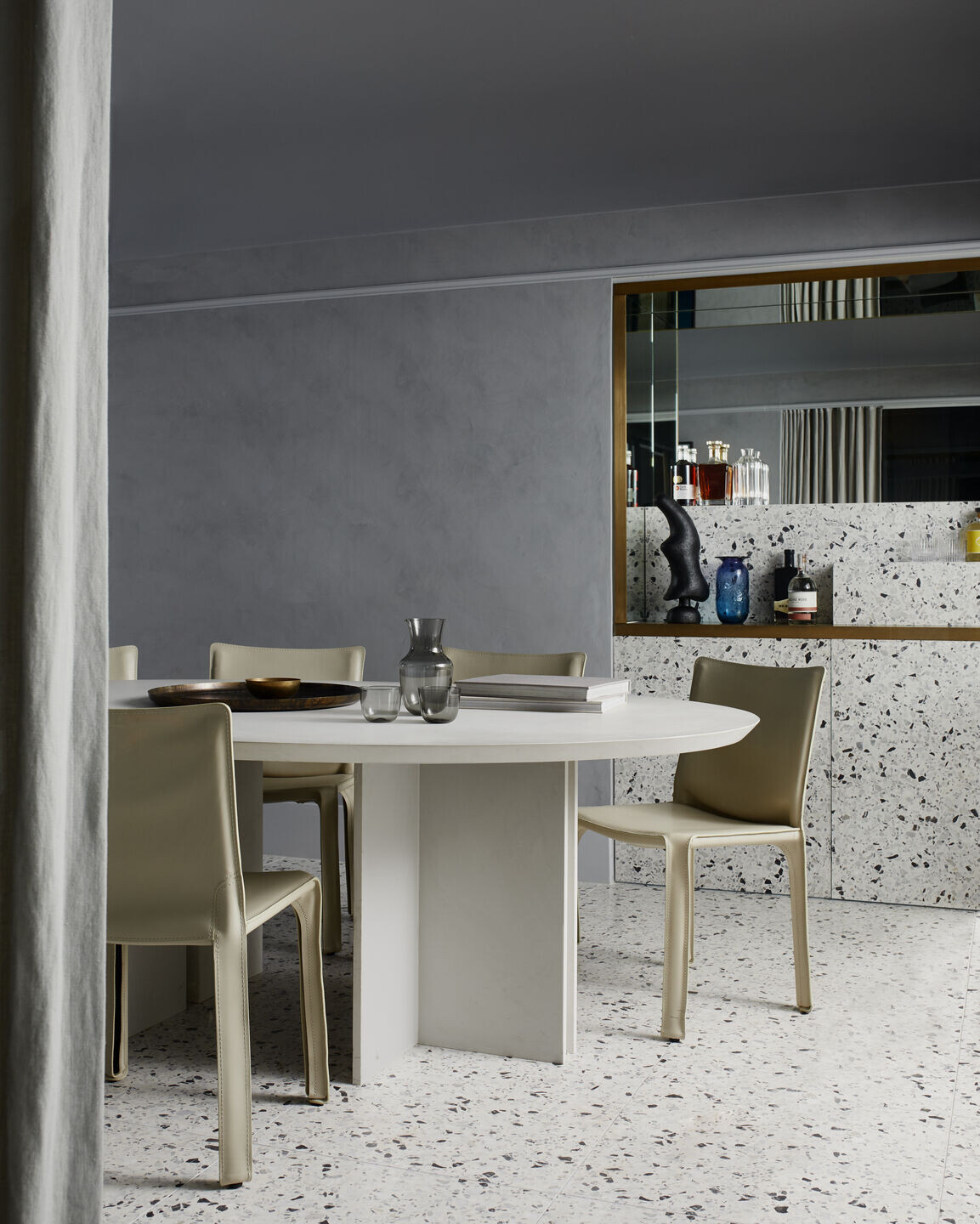 The locale, in a particularly exclusive retail strip of Sydney's Eastern suburbs, lent itself to an approach similar to that of a luxury retail store.The material selection was key to this, a distilled palette repeated in different orders and to varying degrees in all spaces. Light terrazzo and polished venetian plaster, aged brass, honed reconstituted stone laminate and washed linen.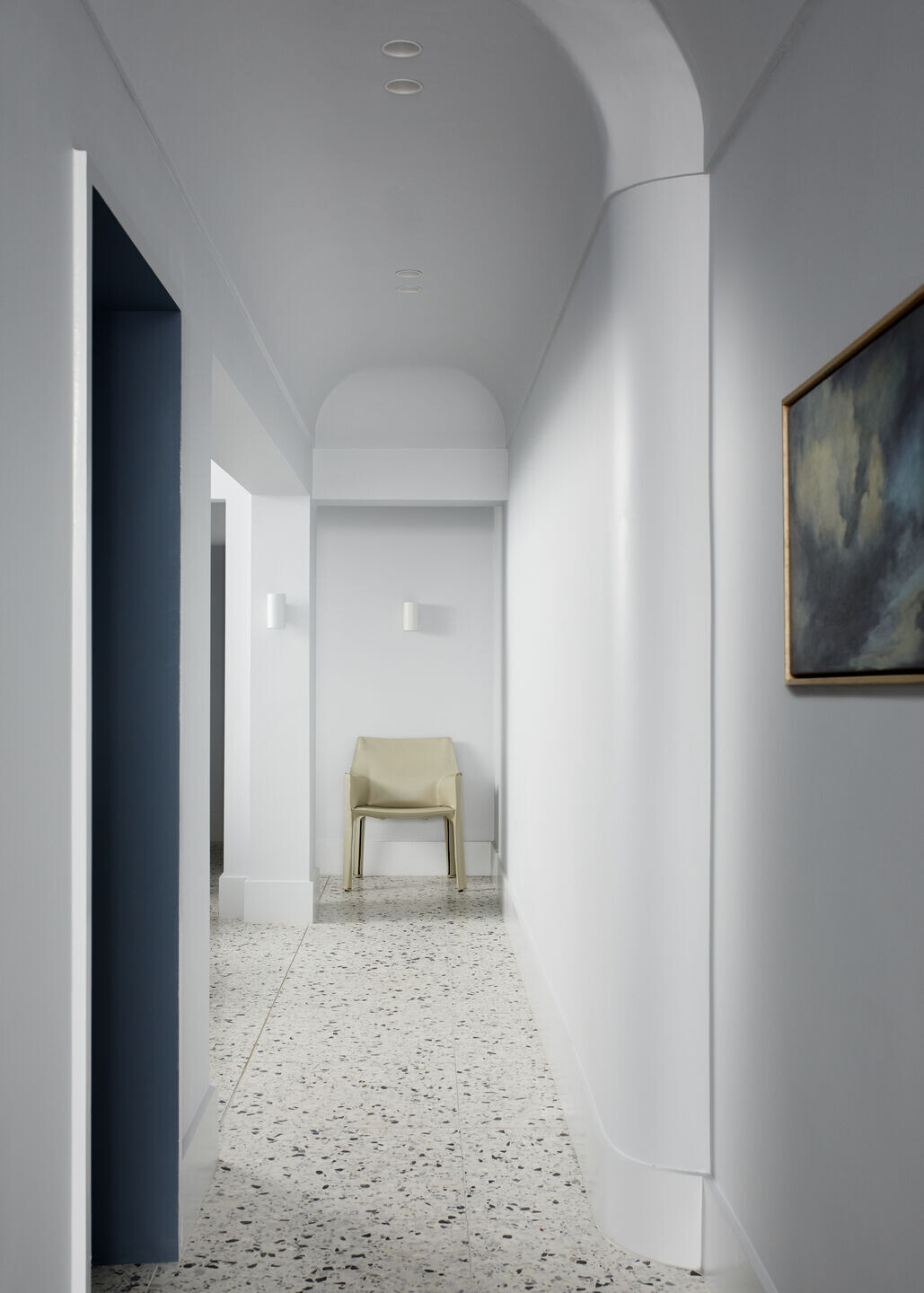 The challenge was to create a space that reflected a particular sensibility in tune with the client, while still being highly functional and accomodating maximum capacity in comfort across a footprint of just 140sq. metres. It moves away from many of the typical processes of a workplace design, taking on an approach more akin to retail or hospitality design, where story-telling is central.Flexibility in spaces was key to our response. One example, a long entry table is a reception desk, a meeting table, a waiting area, a display and a physical separation that still allows for visual connection to the spaces beyond.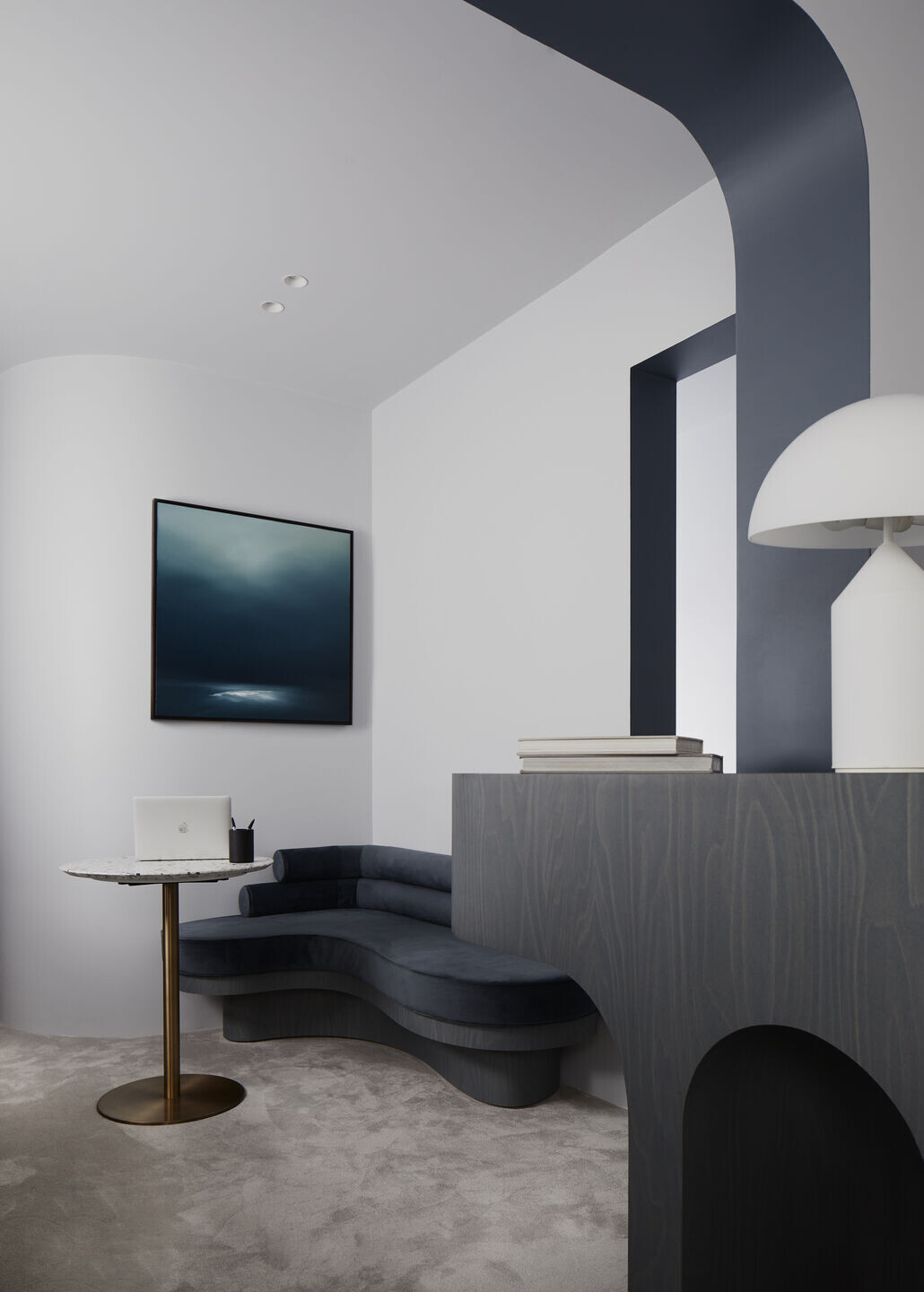 Spaces tell an abstracted story through the use of motif. Abstract sculptures of 'deconstructed buildings' are incorporated via a collection of arches, cut outs and stacked elements, a subtle bow to the industry.A polished plaster finished vaulted ceiling, further enhanced with soft lighting, to establish a sense of grandeur.The geometry of the vault disrupted to include 5 asymmetrical segments. The motifs are repeated within joinery elements throughout, commencing within the shopfront expression, establishing a visual language that traces its way through all the spaces and manifest, in an abstract way, the agency itself.The space transformed into an extension of the inhabitants, and the company they create.