The Nicholson Galleries are the new home for the University of Sydney's extensive collection of ancient Egyptian, Greek and Italian antiquities, within the university's new purpose-built Chau Chak Wing Museum. The six exhibition spaces across Level 2 create an atmospheric experience that brings the stories of these ancient cultures to the public through techniques of light, colour, volume and texture.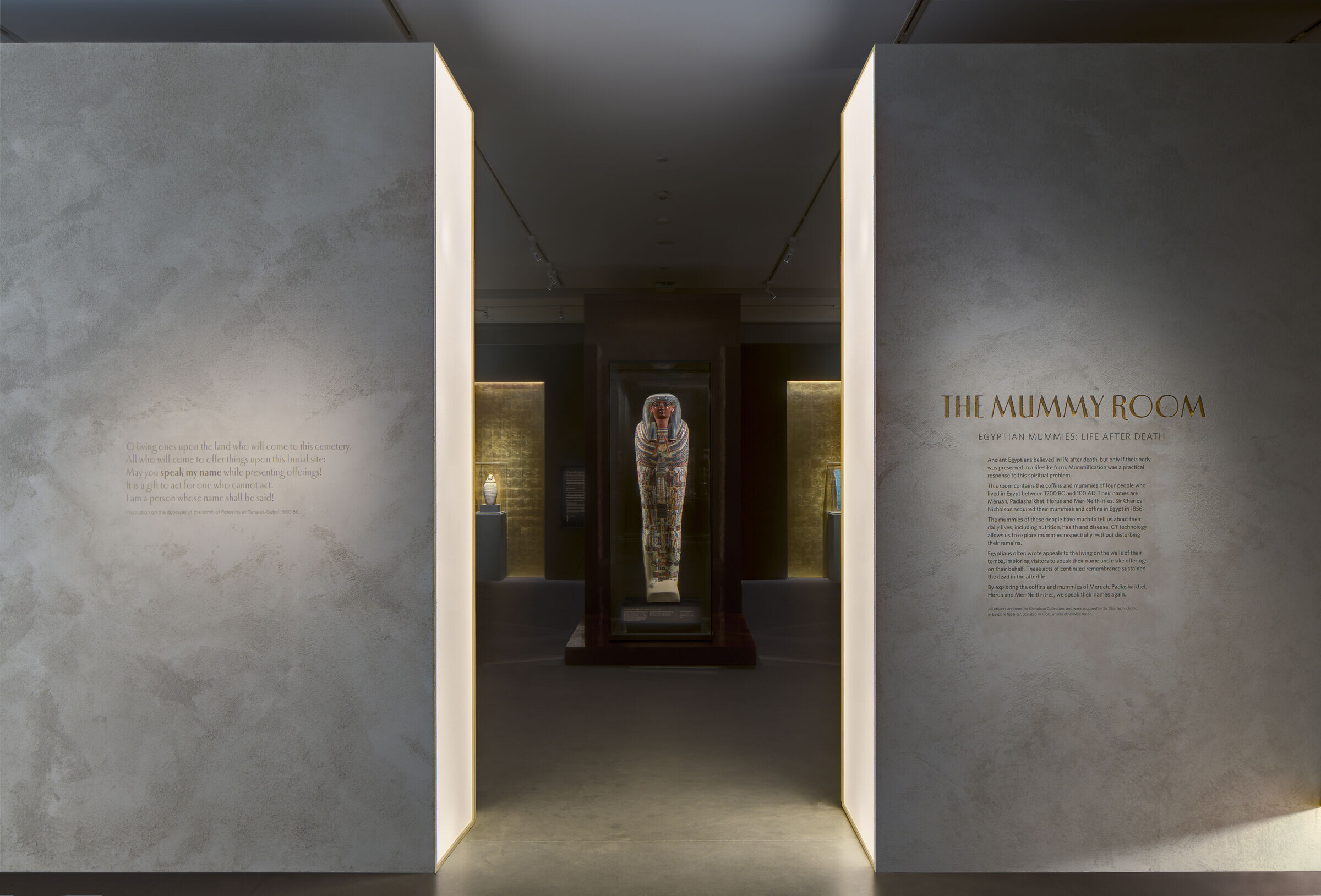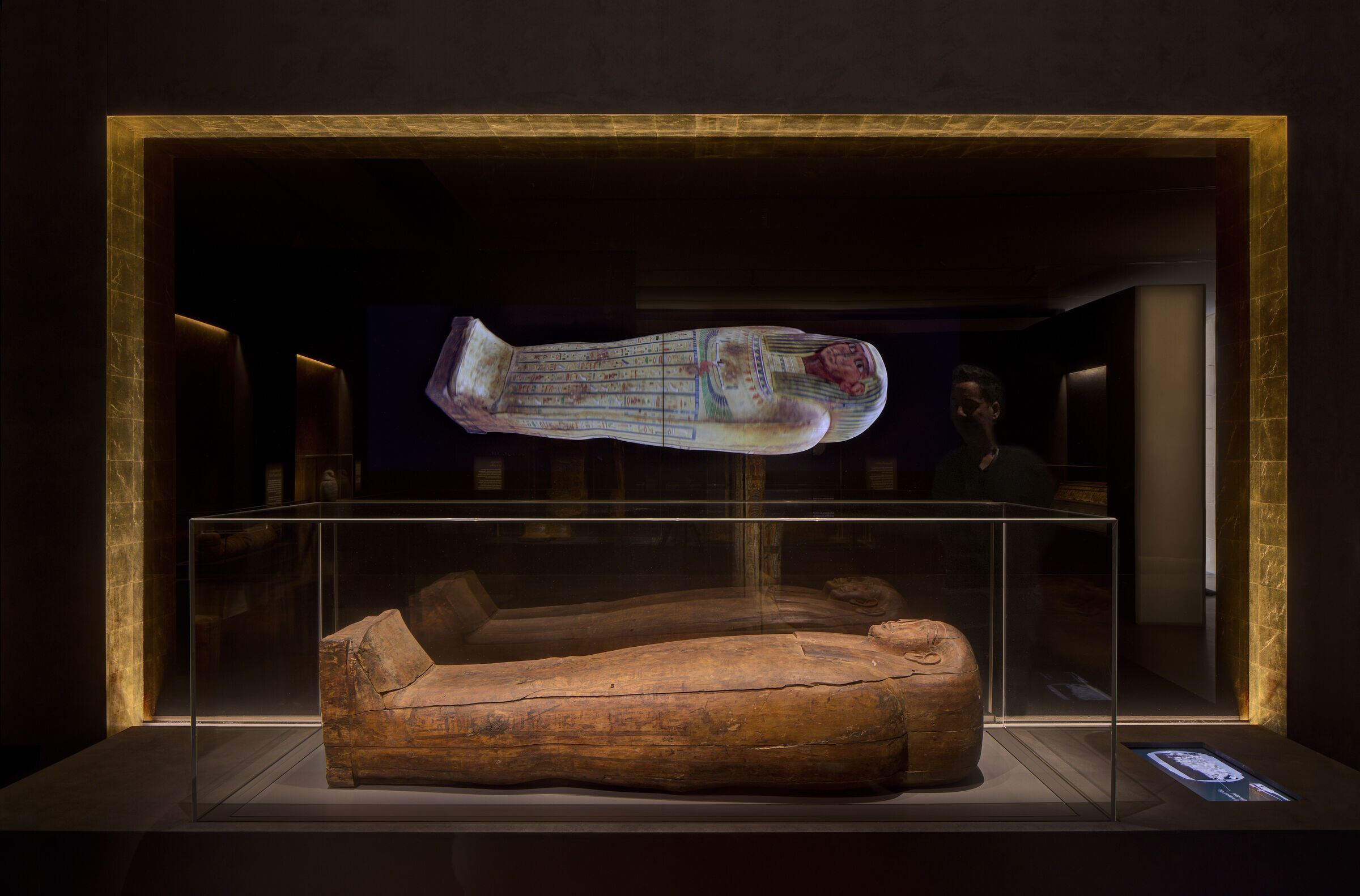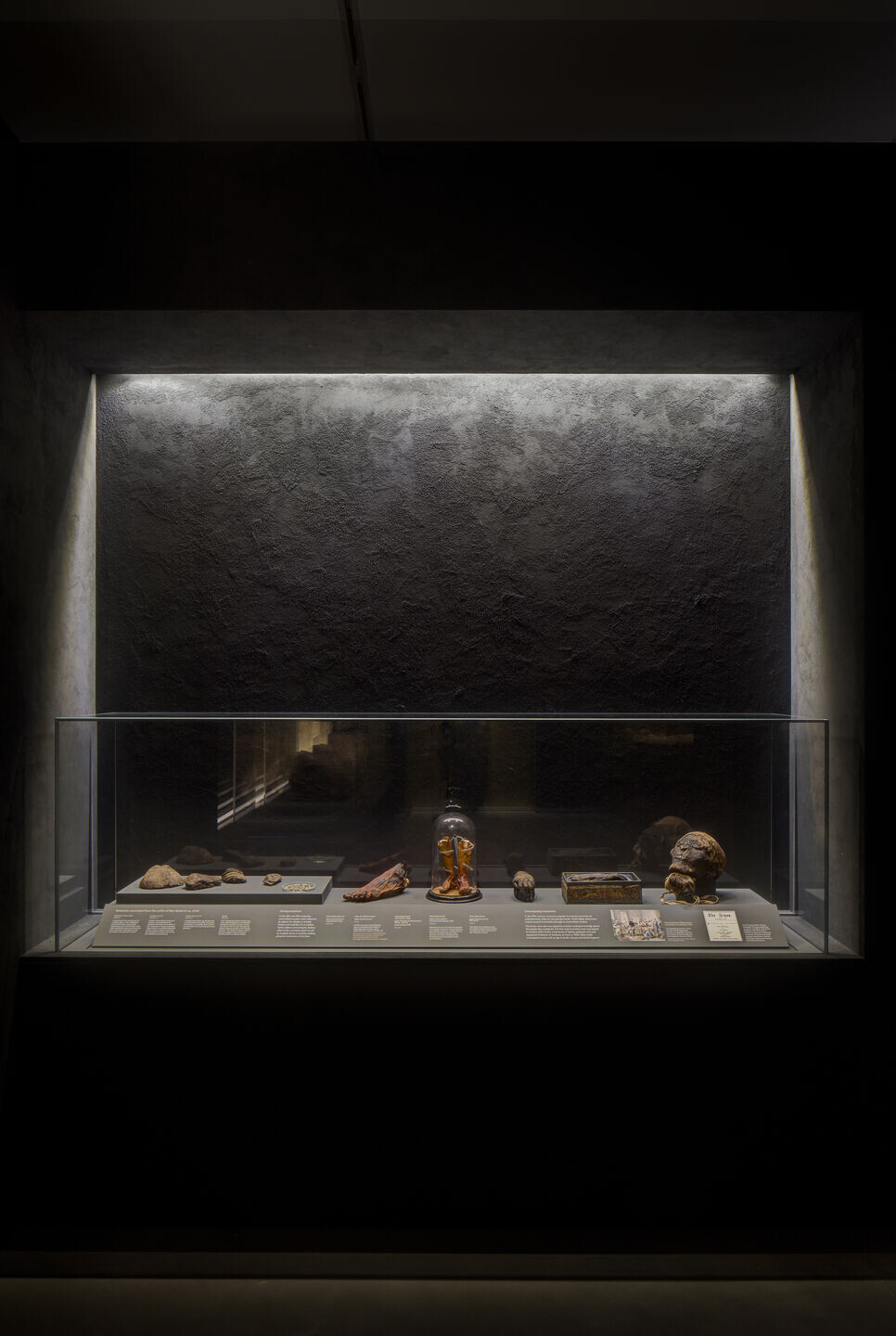 Taking inspiration from classical architecture and construction methods as well as contemporary art and scenography, the Nicholson Galleries establish an immersive and emotive approach to the relationship between visitors and objects, in which massive walls are bisected by light, ethereal visions float in and out of existence behind mirrors, and rough textured walls are punctured by rich gold niches.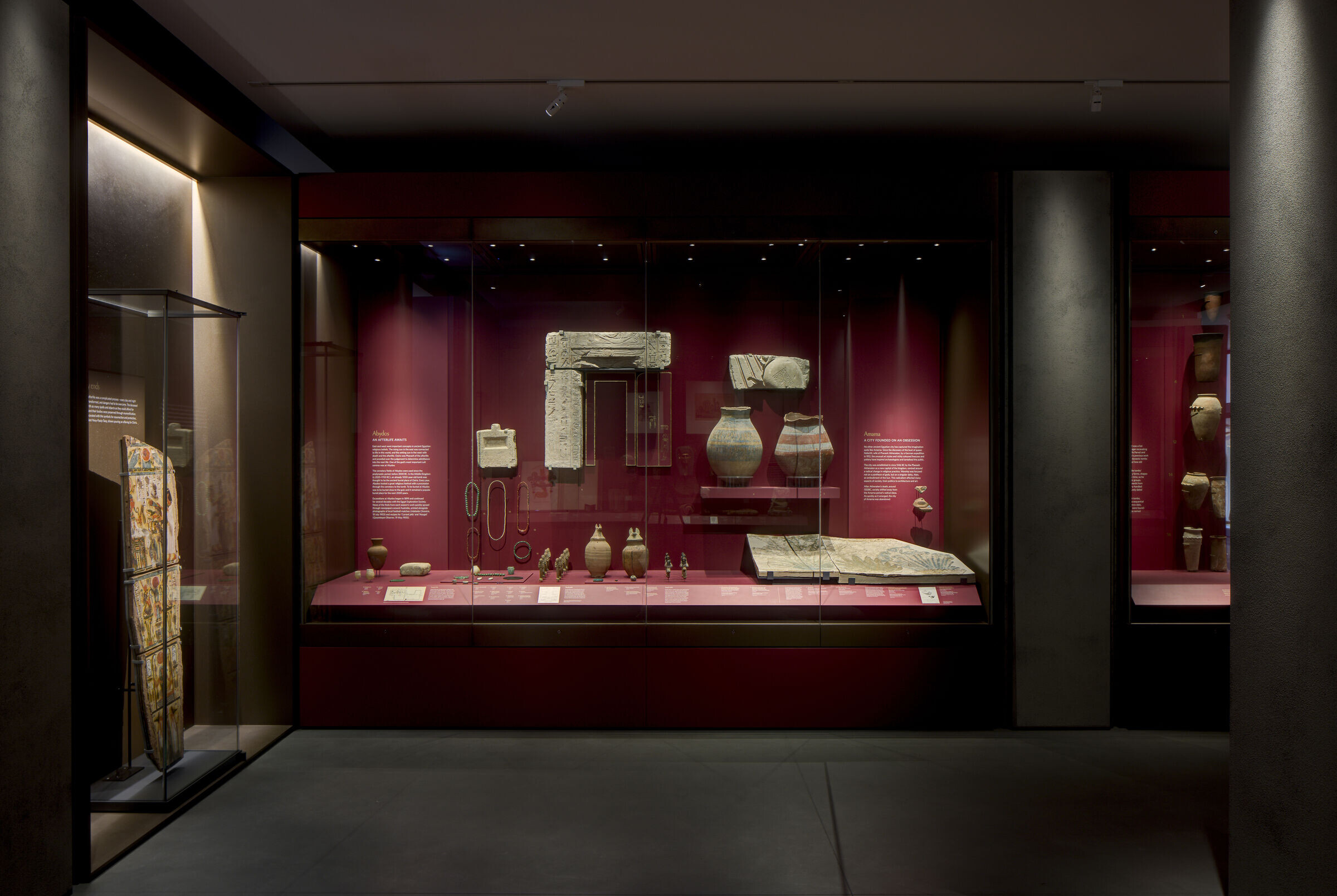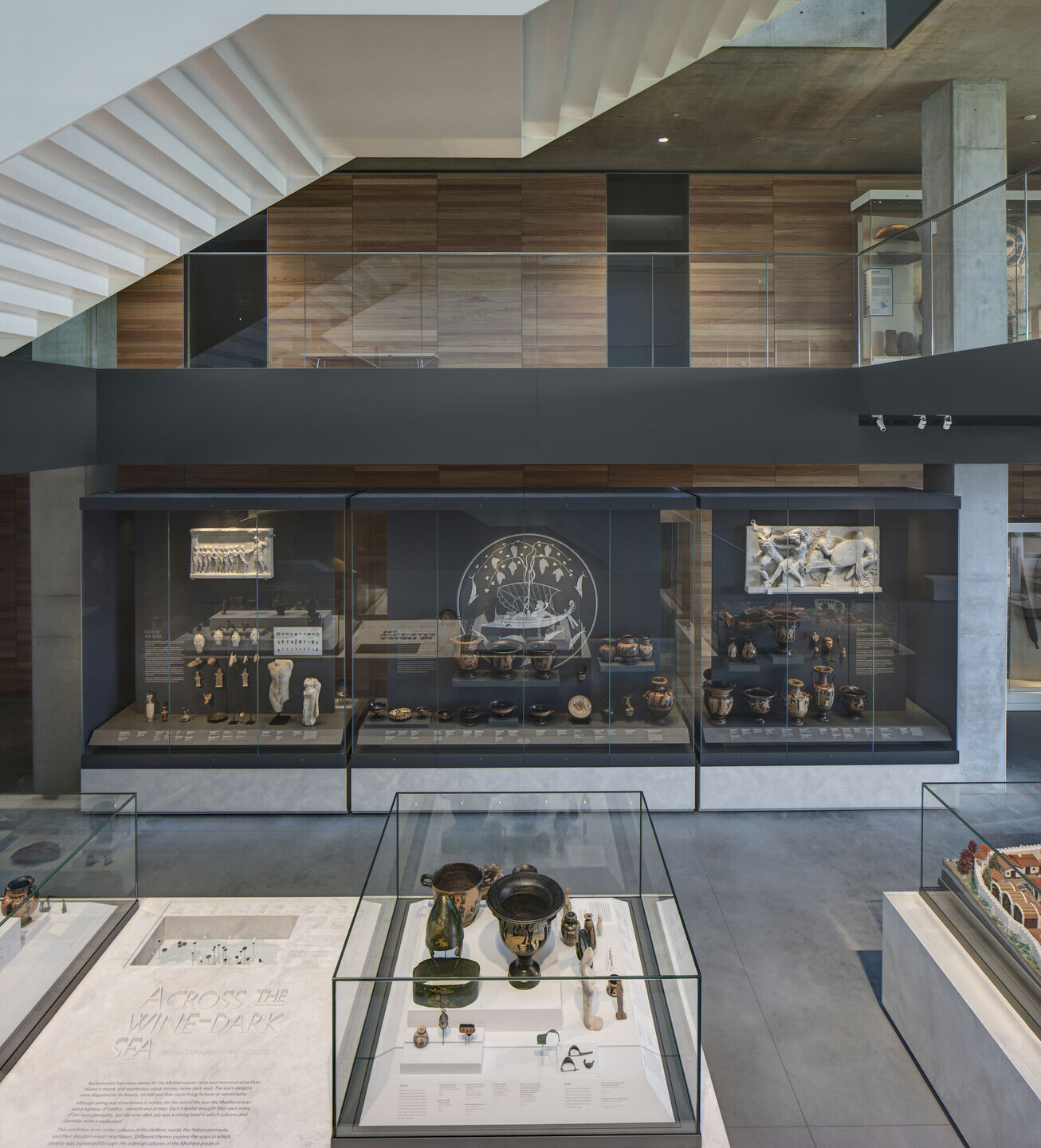 Through an experiential approach, and the close integration of allied disciplines, curators and conservators, the Nicholson Galleries aims to engage visitors with ancient cultures in new ways.