What was the brief?
This was a repeat client, he wanted to create a true ensuite in his unit. So we closed off the entrance the bathroom that was in the hallway and opened up the new access through the old closet, into the bedroom. Another big point was to transform the old, bulky bathtub into a nice and sleek walk in shower.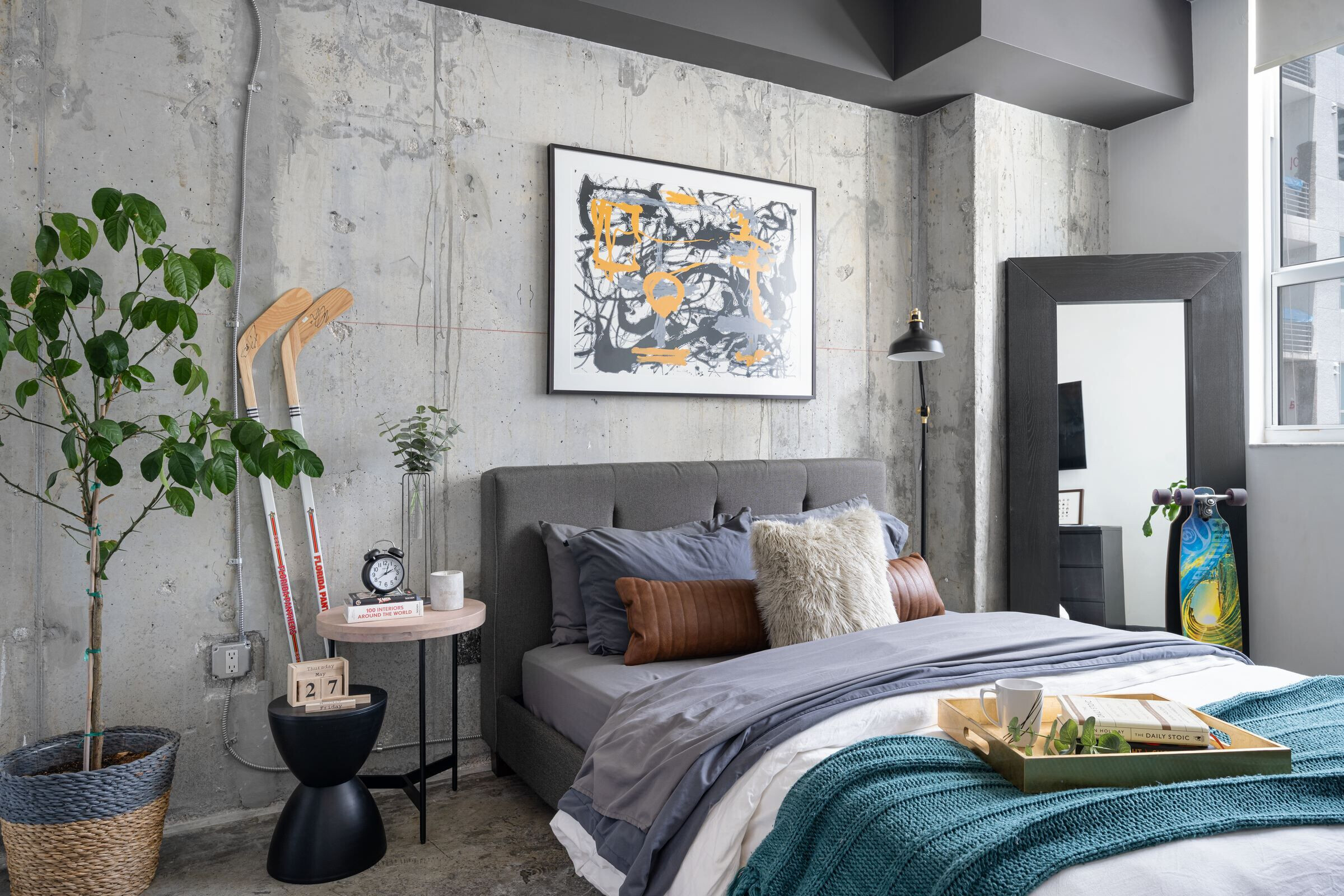 By merging the bathroom and old closet, we were able to create a much better layout, a bigger space with a walk in closet. In the bedroom we only did cosmetic work; we ripped out the drywall to expose the concrete behind it and we also added a chandelier here.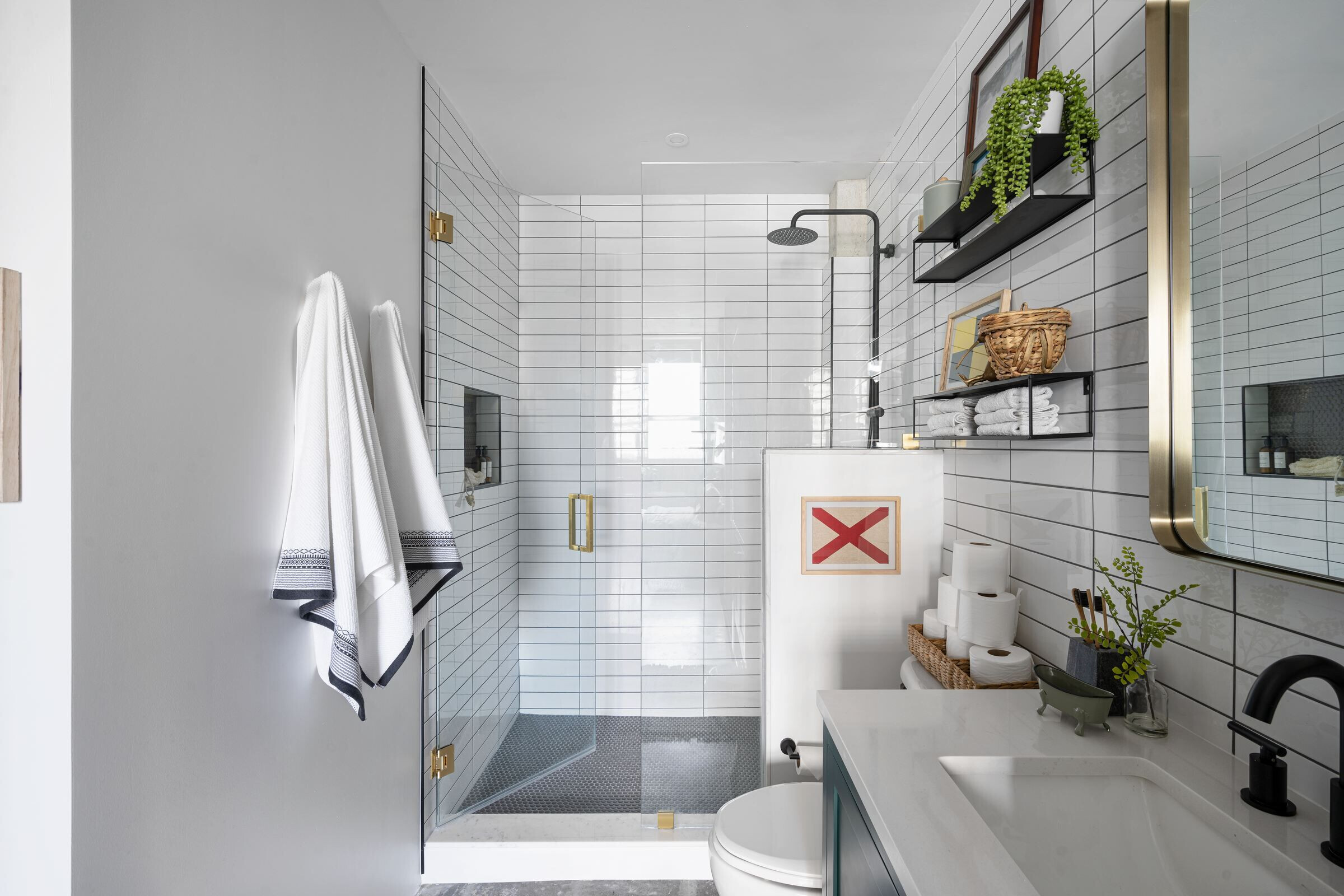 What were the key challenges?
Transforming the bathtub into a shower and moving a cable box that was inside one of the old closet's wall, in order to create the new layout we wanted.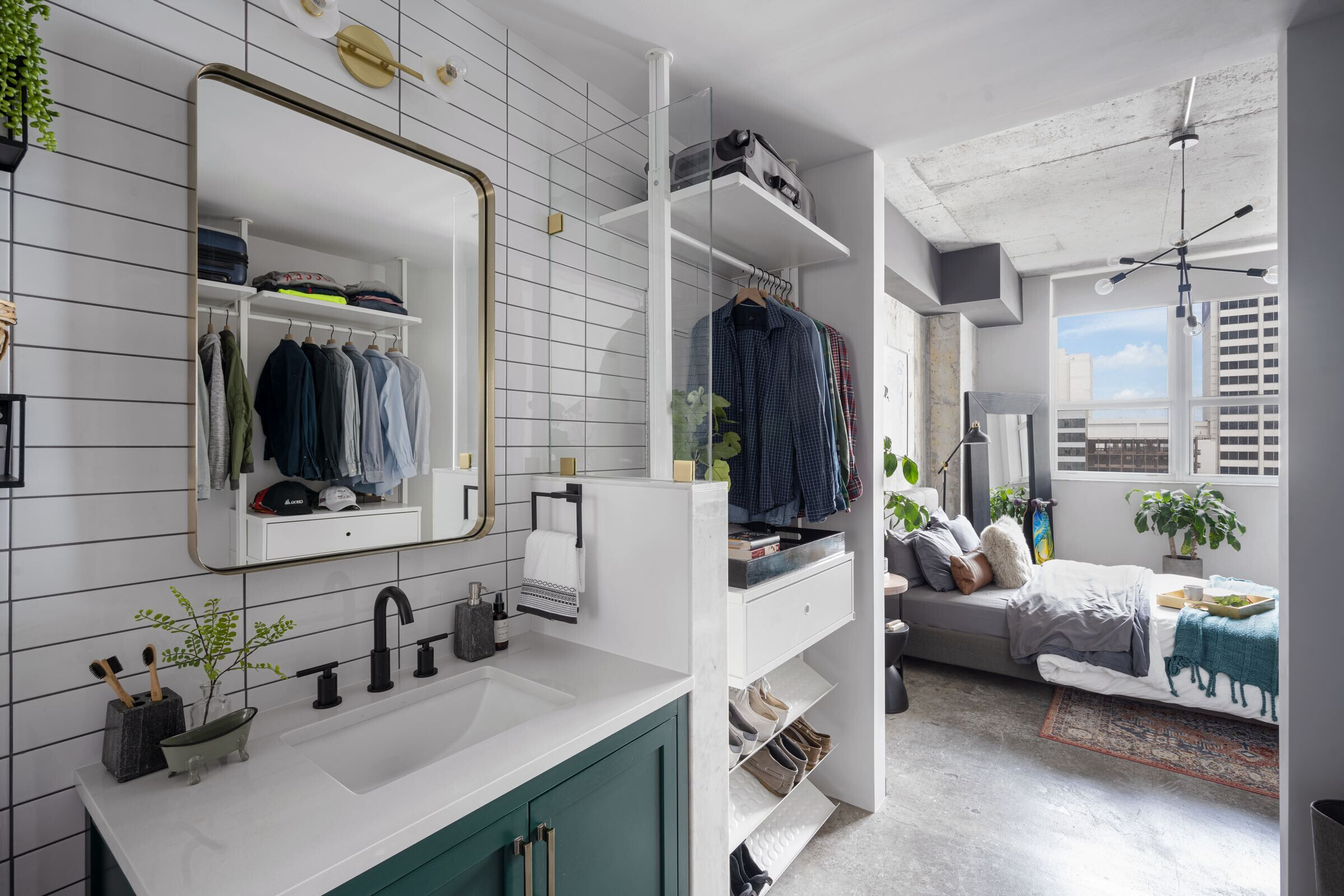 What materials did you choose and why?
We kept the materials simple and very raw. We were able to leave the concrete exposed on the flooring when we removed the old bathroom tiles. For the walls, we used traditional subway tiles and painted the walls in a nice, bright color, and we didn't do baseboards in this space.
Material Used:
1. Flooring: Existing polished concrete underneath tiles
2. Interior lighting: Wall sconce above vanity from lumens.com as well as chandelier in bedroom.
3. Interior furniture: Locally found 36" vanity and all furniture in bedroom was already there.