After getting 3rd price in a competition for a trail design in one of Iceland's magnificent national parks, the designers realized the need for impact free infrastructure in our fragile nature which is constantly under great pressure due to extreme weather conditions and tourist intrusion.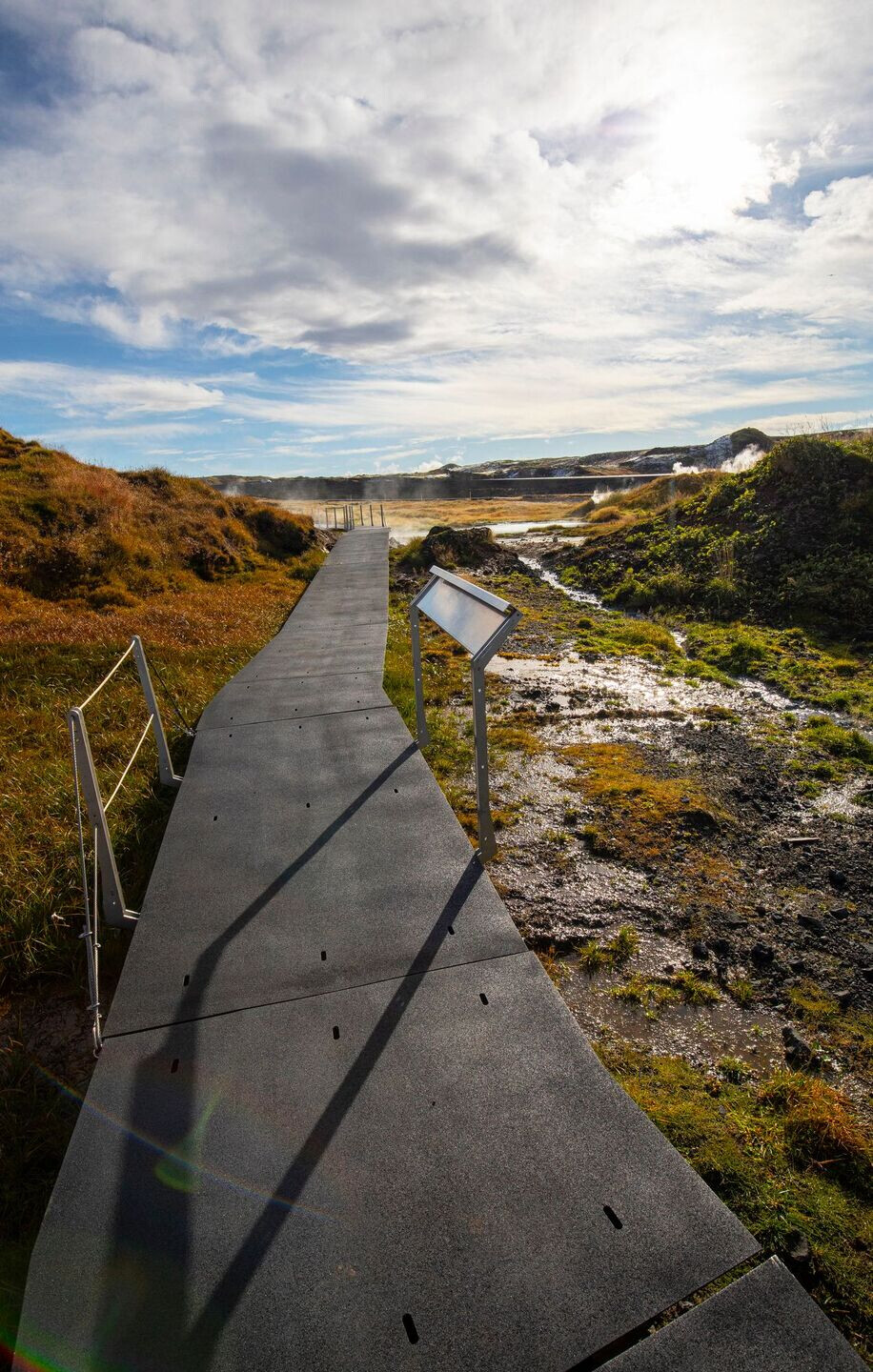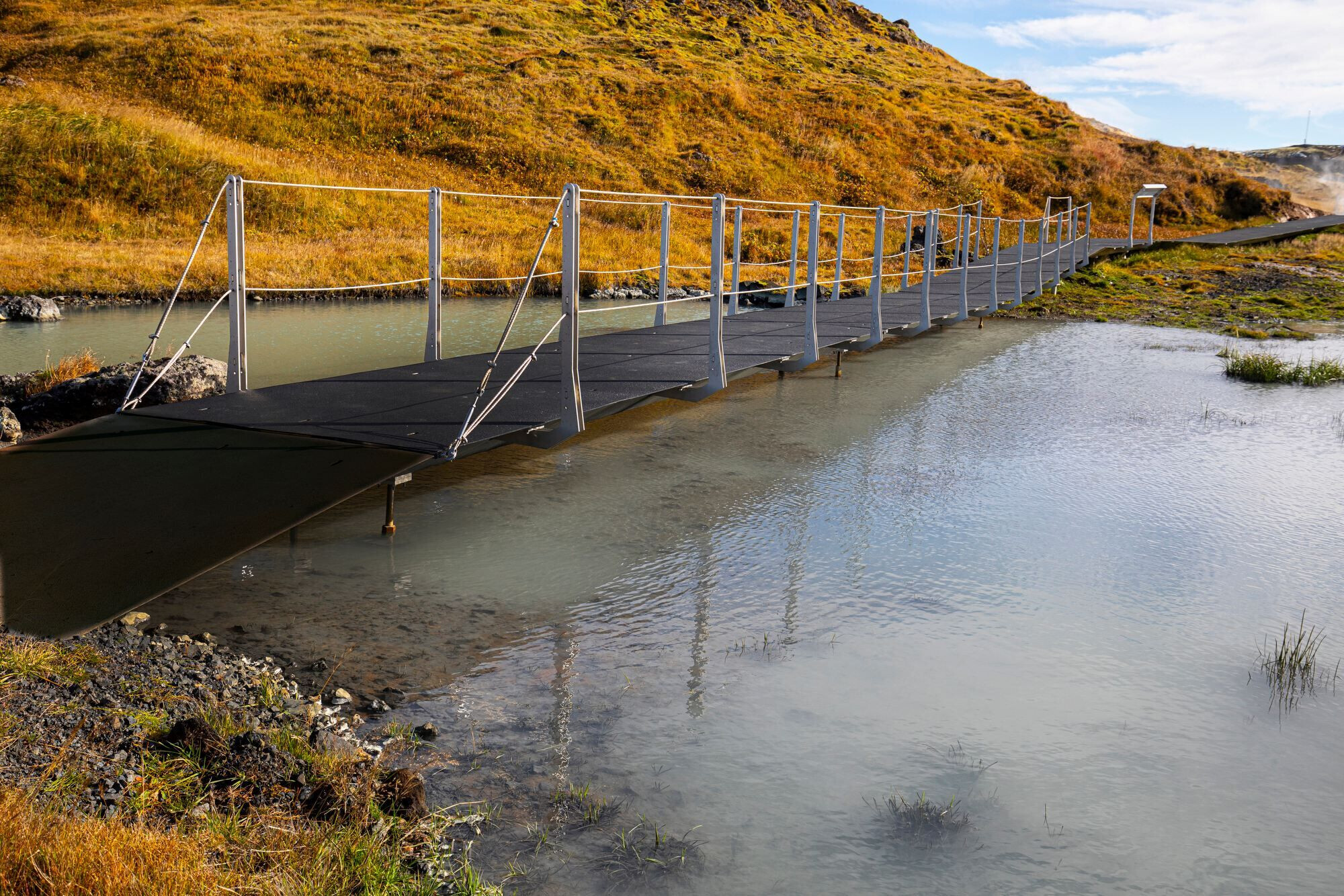 The key challenges were coming up with a durable product with great strength and loading capacity but only a few ground screws per sq mt. We also wanted to design a sleek and sophisticated structure with low visual impact on the natural sites but the main goal was of course making the production and installation process as environmentally-friendly as possible.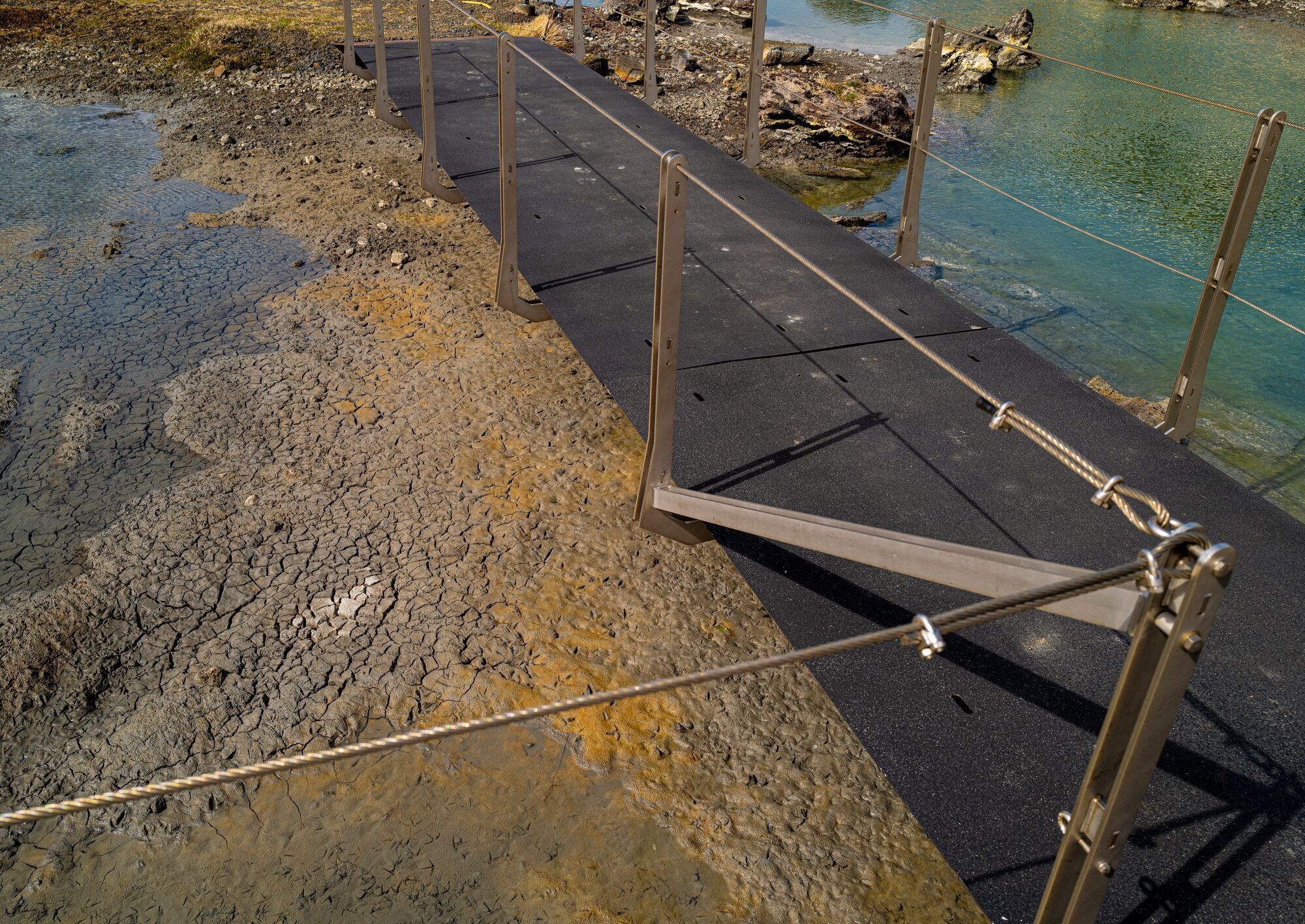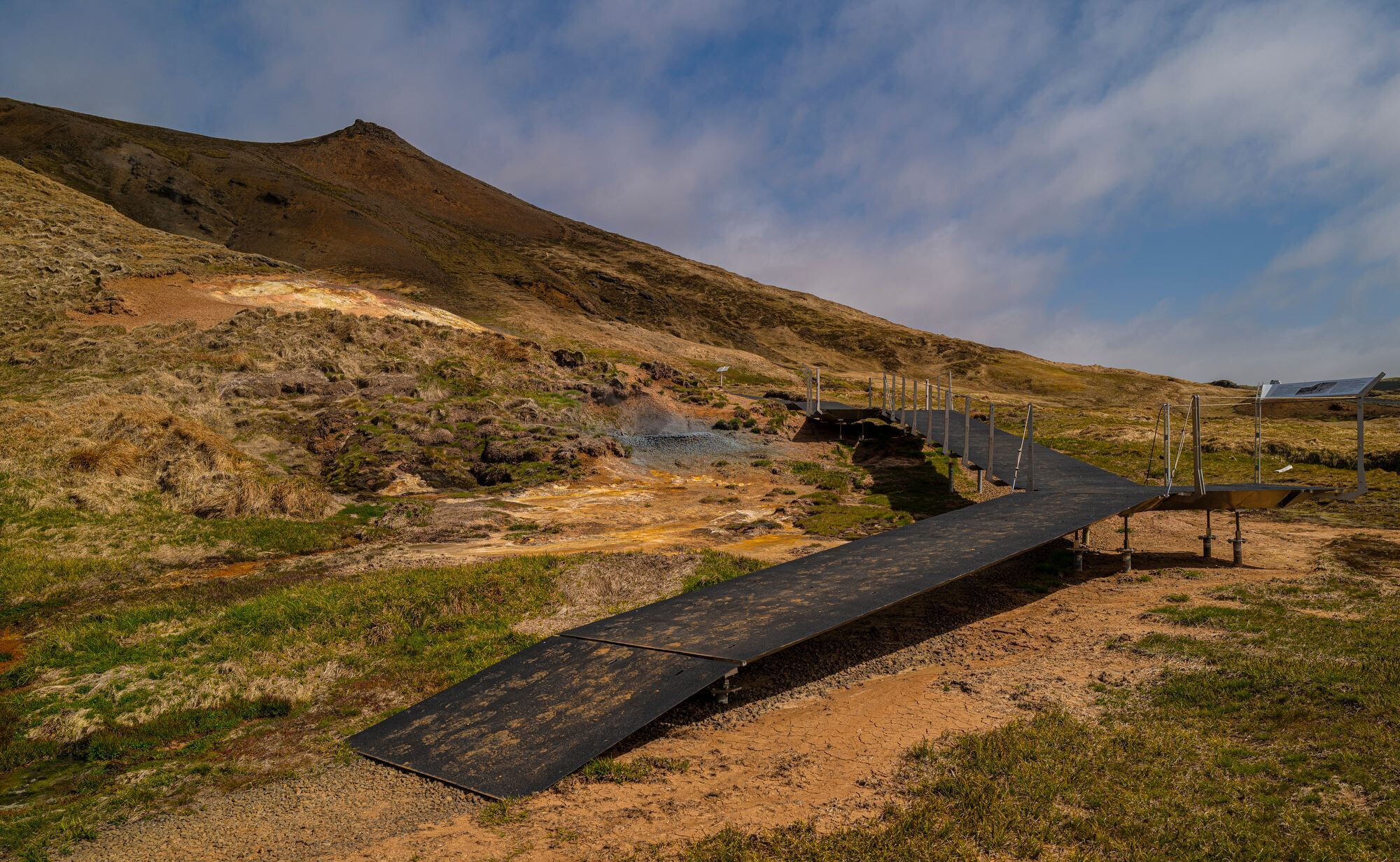 We are proud to introduce this product that comes in ready-made units but does not need heavy machinery for installation, nor water drainage. The materials used are aluminum, stainless steel and al-oxide coating for a durable and safe surface.