The 119-key Graduate Evanston hotel is prominently located on Hinman Avenue, steps from the Northwestern University campus and nearby scenic shores of Lake Michigan. Designed in homage to Evanston literary figures both new and old, the hotel boasts a refined, residential design that embodies the history and legacy of Evanston and Northwestern University. In addition to thoughtfully designed guestrooms, the hotel offers Trophy Room, a signature Graduate Hotels all-day food and beverage concept.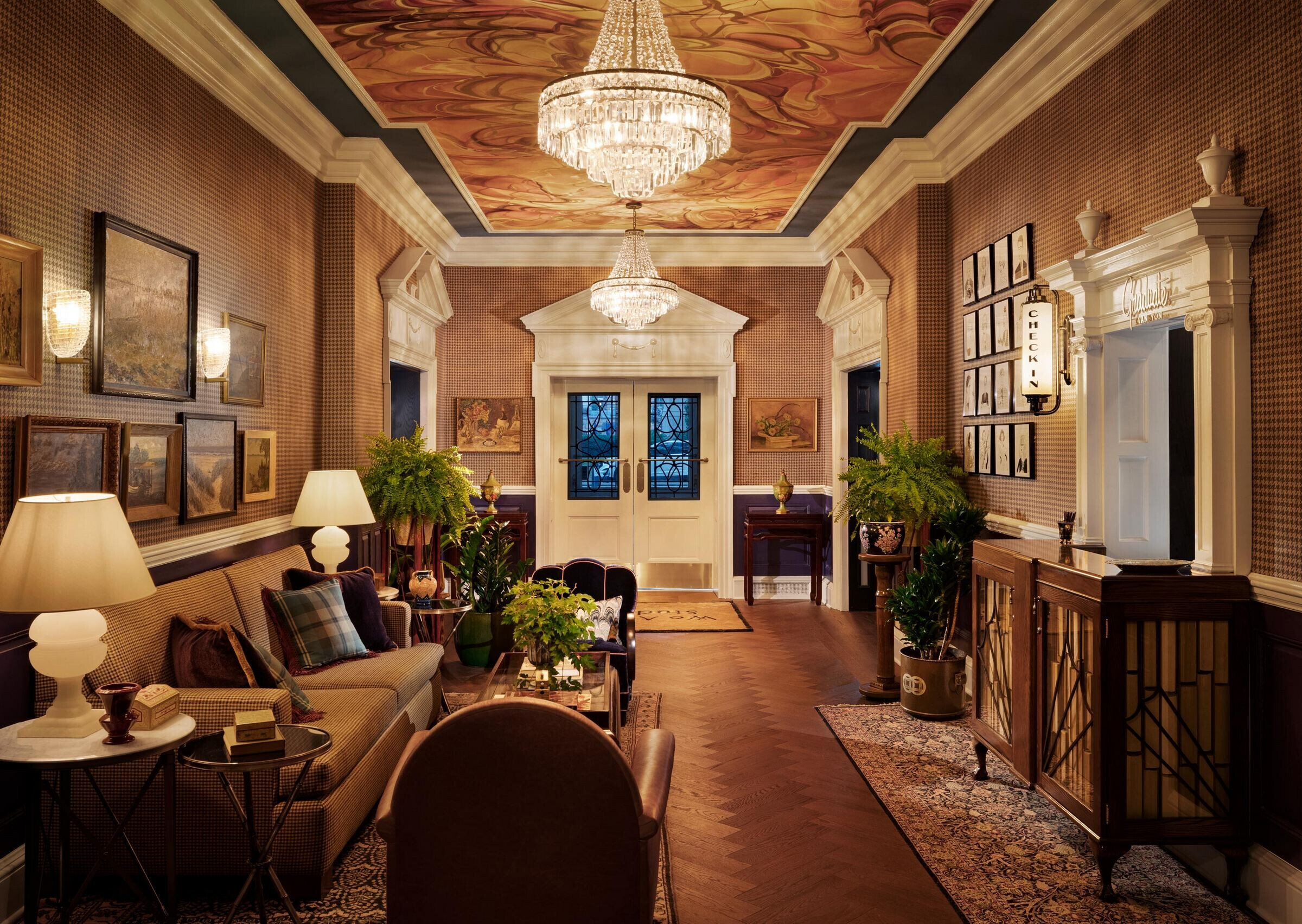 Created for travelers who seek memory-making journeys, Graduate Hotels is a thoughtfully crafted collection of hotels that reside in dynamic university-anchored cities across the country. Each property celebrates and commemorates the optimistic energy of its community, while offering an extended retreat to places that often play host to the best days of our lives.
Initially opened in 1928 and listed on the National Register of Historic Places, the former Homestead property has been thoughtfully restored in partnership with Chicago-based DMAC Architecture to maintain the building's notable local history and significance. Design throughout the hotel weaves the narratives of Evanston's past and the legacy of storied Northwestern University students and faculty into both statement elements and subdued details.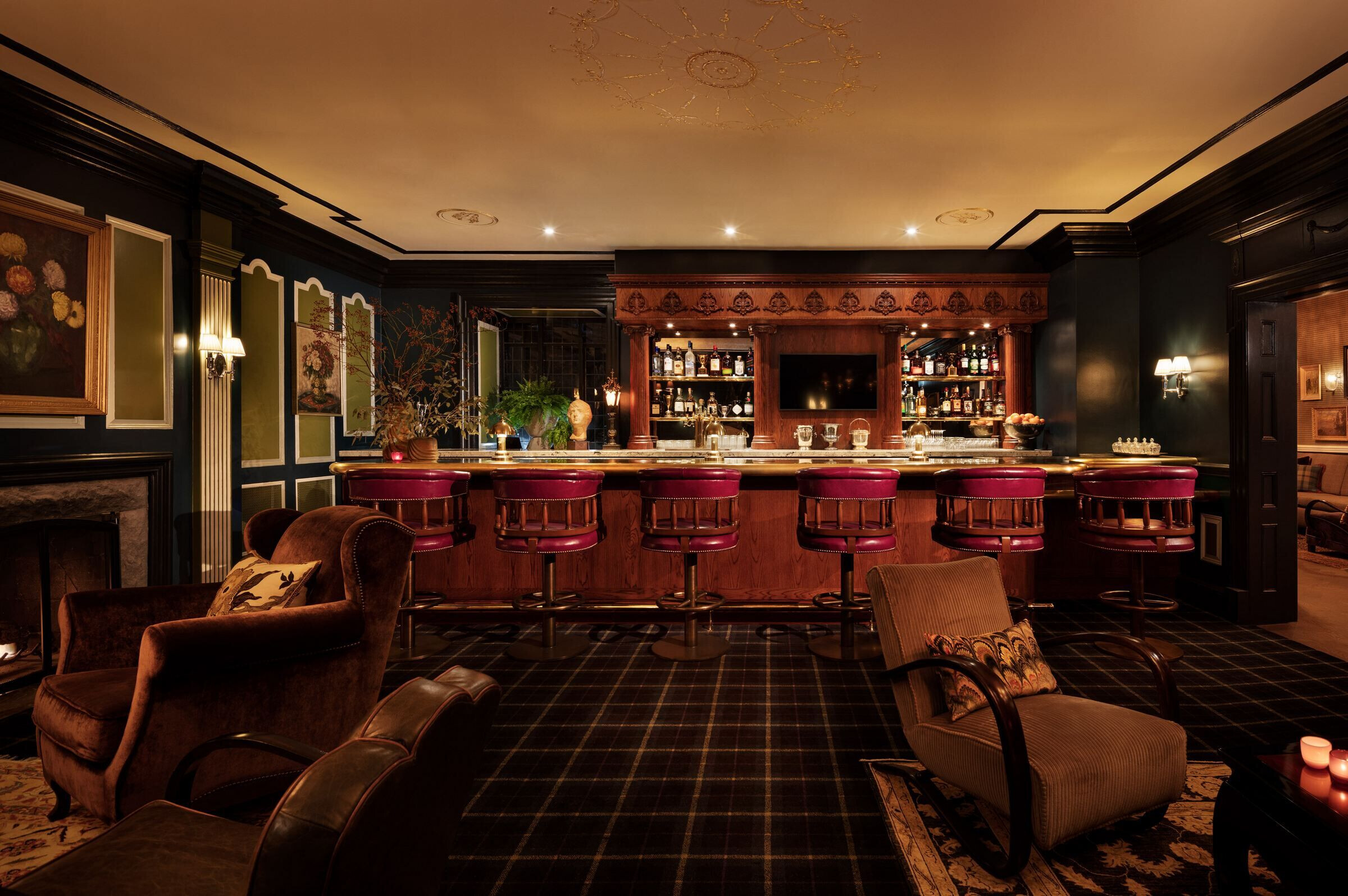 Custom art establishes a unique sense of place upon arrival, including an array of Midwestern-inspired lake and landscape portraits, as well as a gallery wall featuring 16 caricatures created by renowned American illustrator and caricaturist Ken Fallin. The portraits depict notable alumni such as Zooey Deschanel, Meghan Markle and Eddie Vedder. Centralized around an original burning fireplace, the hotel's restaurant Trophy Room is positioned adjacent to the lobby and celebrates the sophistication and intimacy of Chicago's North Shore neighborhoods with upscale, preppy prints, circle banquettes and warm, natural materials.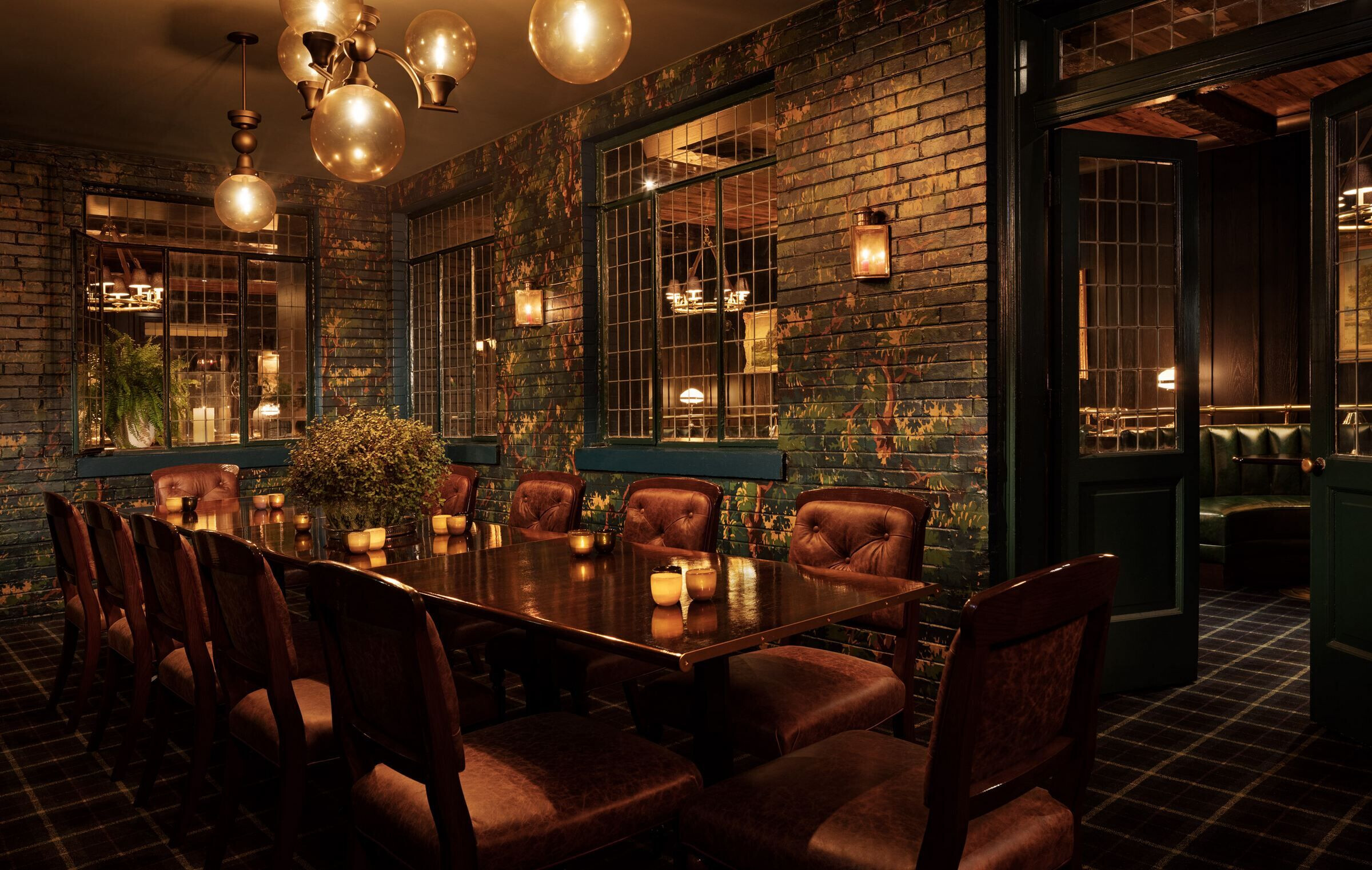 In guest rooms, university pride and prestige are complemented with subtle shades of Northwestern Purple throughout. Details hint to the Evanston community and the property's architectural character including vintage furniture sets, tailored furniture and deep purple and green Persian-inspired rugs. Celebrating the many famous writers who have called Evanston home, decor incorporates literary nods throughout including Craftsman-style floor lamps with and chess tables that establish a nostalgic, residential energy. Framed needlepoints are an ode to North Shore architecture and feature nearby homes showcased in popular 1980s movies Home Alone and Ferris Bueller's Day Off. Bedside lamps with apple accents are a nod to Illinois' state fruit. Hand painted scenes of Lake Michigan positioned above each headboard remind guests of their lakeside positioning.
On the ground floor of the hotel, Graduate Evanston offers a Trophy Room, a signature Graduate Hotels food and beverage concept rooted in nostalgia, serving up classic American dishes with a youthful spin. Trophy Room offers guests and locals alike an all-day dining destination complete with playful menu items reflecting regional Illinois flavors and local Evanston and Northwestern University influences.