The Gilbert & One Lackington, constructed in 1930 by Frederick Gould and Giles Gilbert Scott, was built as a Member's Club and formed a campus of three inter-connected heritage buildings on Finsbury Square, striking in looks but never designed for use as offices. Although refurbished in 2001 the buildings were still complex and eccentric in layout and would be challenging to restore.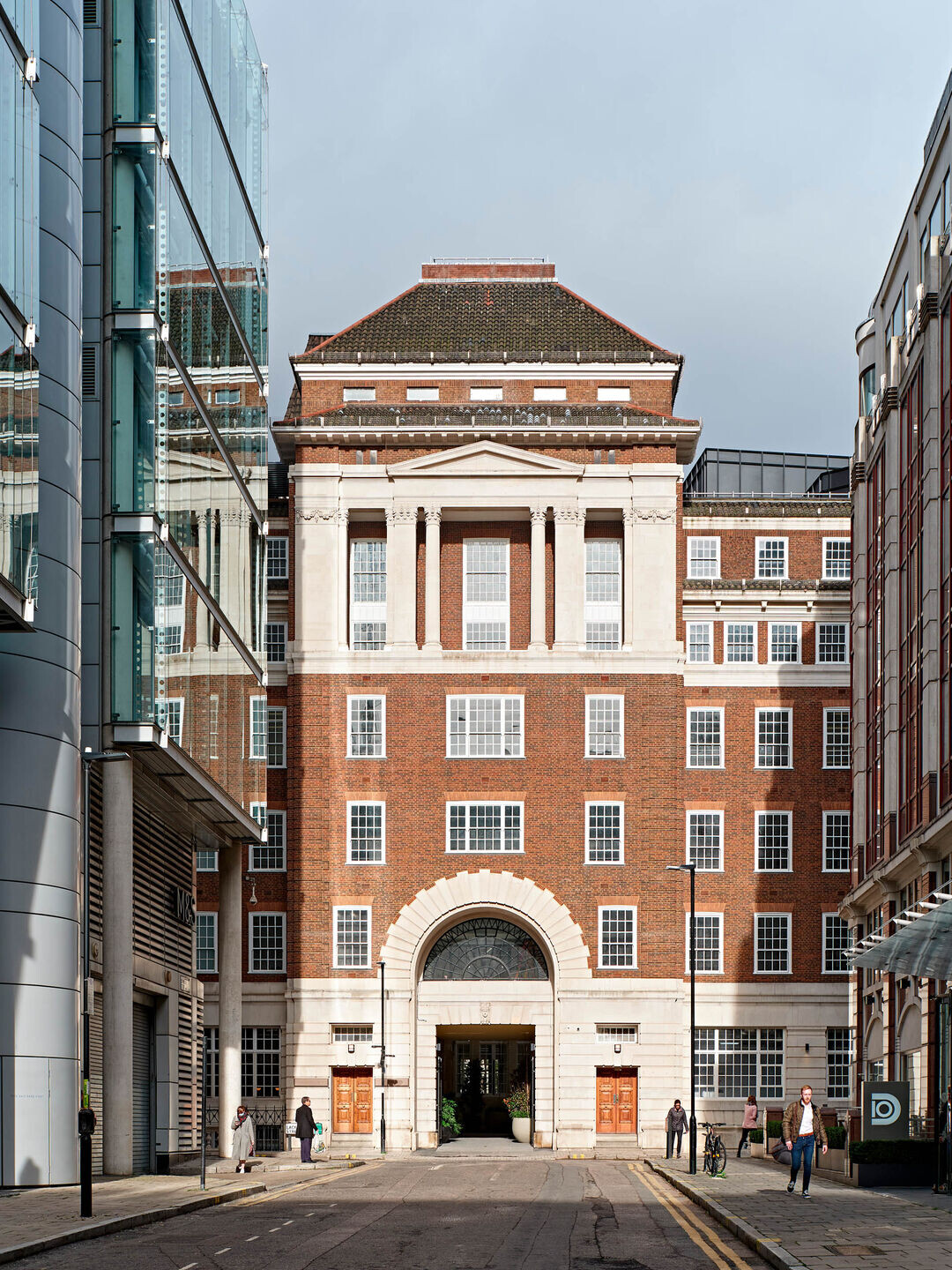 The brief was demanding requiring vision and belief with a host of conflicting issues including a neglected central courtyard repurposed for servicing that disconnected the buildings. Roof space was messy and occupied entirely by plant. Despite these setbacks, the first principle is always re-use, examining what the existing structure offers to mould rather than discard.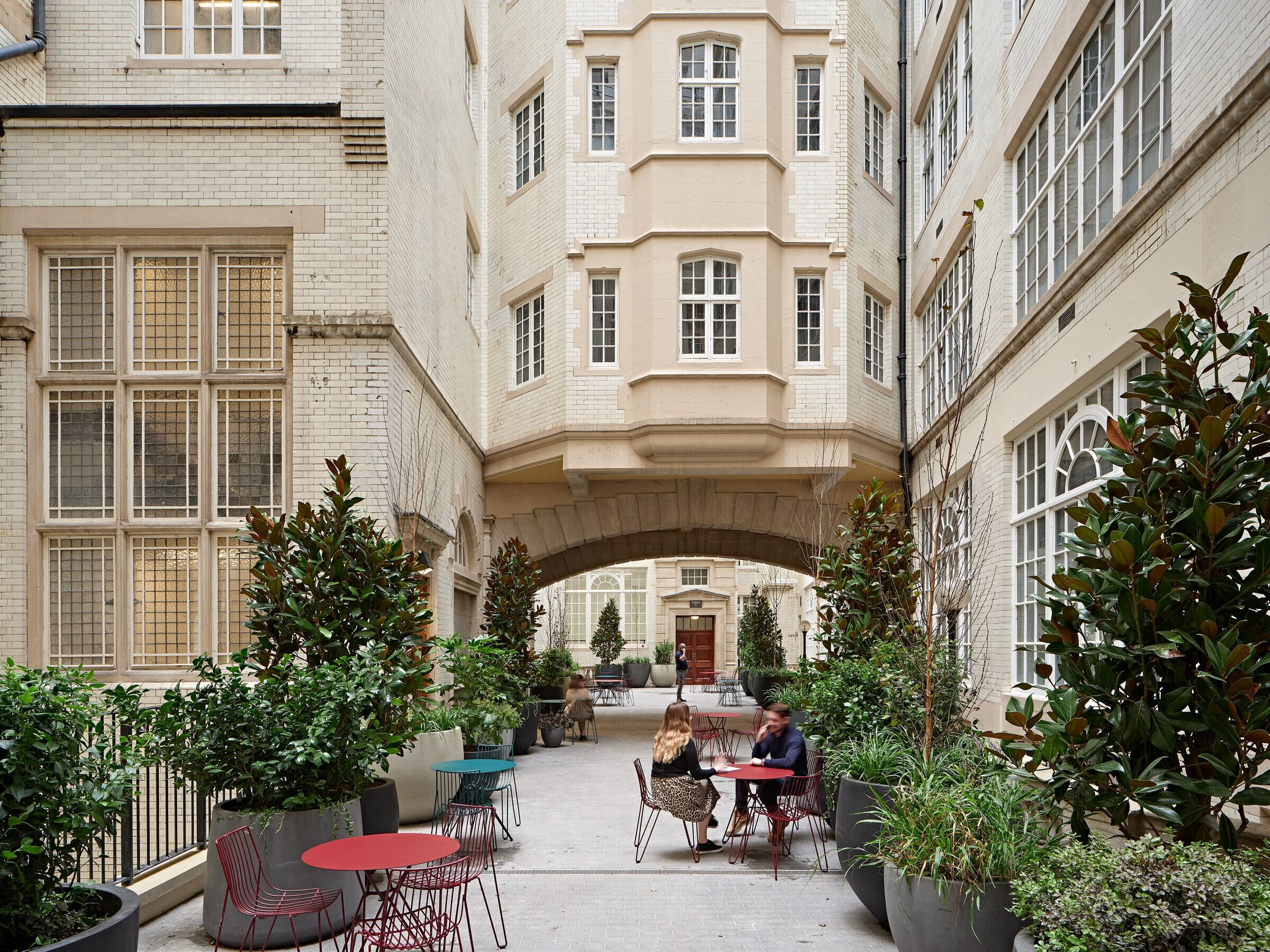 Key to reimaging the building for contemporary and future-proofed office space was to rationalise the internal organisation creating seperate and stand alone buildings with well-being and access to external space driving design choices. Also to improve circulation linking the buildings by repurposing the servicing courtyard into a 'Green Heart'. Significantly improving the office space, adding value, natural daylight, efficient servicing and access to glorious pockets of intimate green space popping up on different levels across the structure.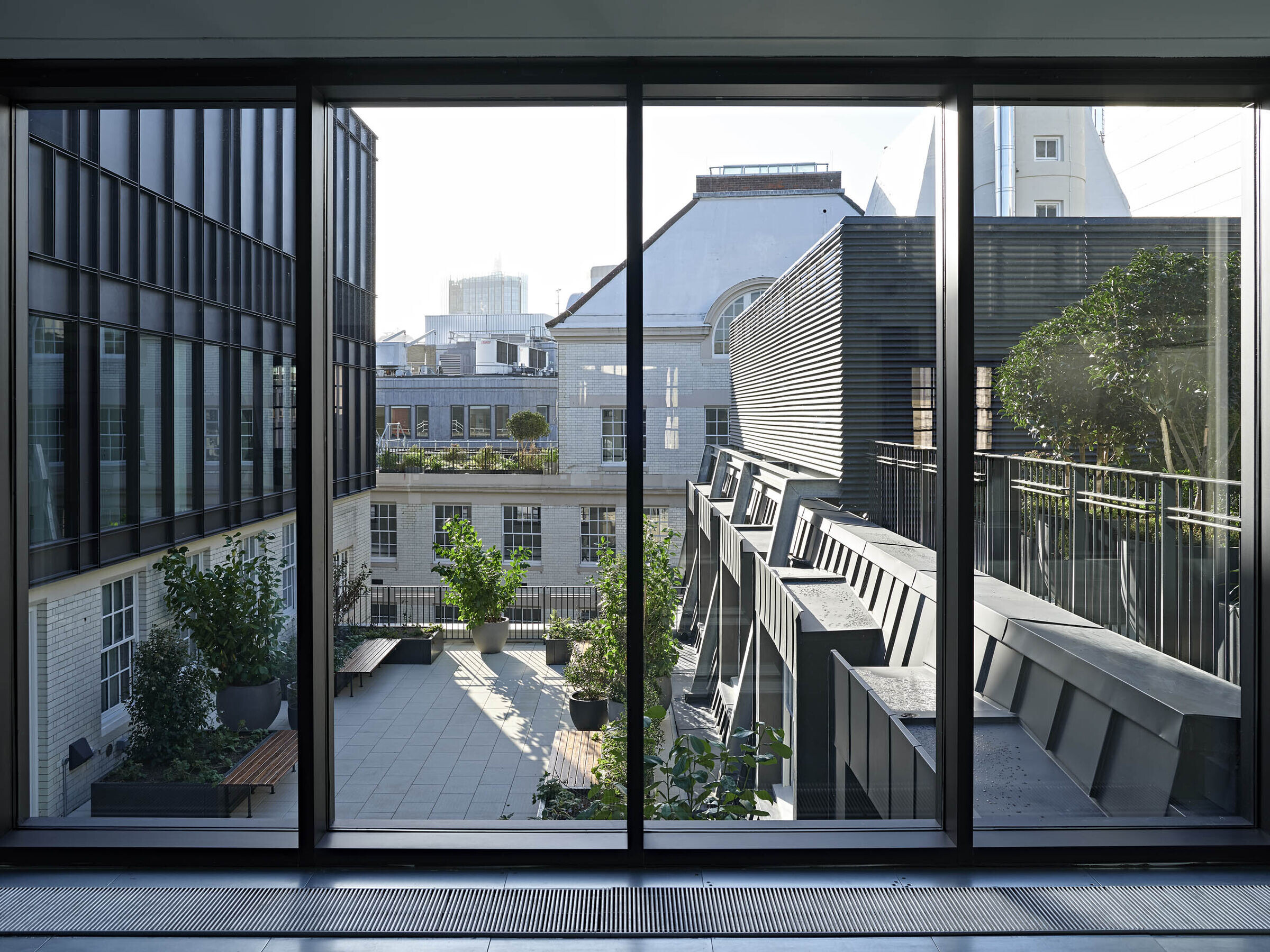 The restored buildings now embrace the charming character and quality of the original structures whilst delivering grade A office space comparable with contemporary offerings. This has been achieved whilst maximising the sustainable benefits of retaining much of the embodied carbon, significantly improving the operational carbon profile, and delivering office accommodation within carefully restored historic buildings.
Martin Wallace, senior vice president of Brookfield Properties, said: "We are delighted to transform a historic property into a modern class A office space in a prime London location, extending the life of this 90-year-old building whilst celebrating its character and adding the modern amenities sought after by today's tenants."