"Inspired by the story of a majestic tree in the heart of the residential development, we invented a forest of timber columns to organise the functional spaces of the sales gallery, and to create a meandering experience for the visitors's journey." - Kenny Kinugasa-Tsui, co-founder of Bean Buro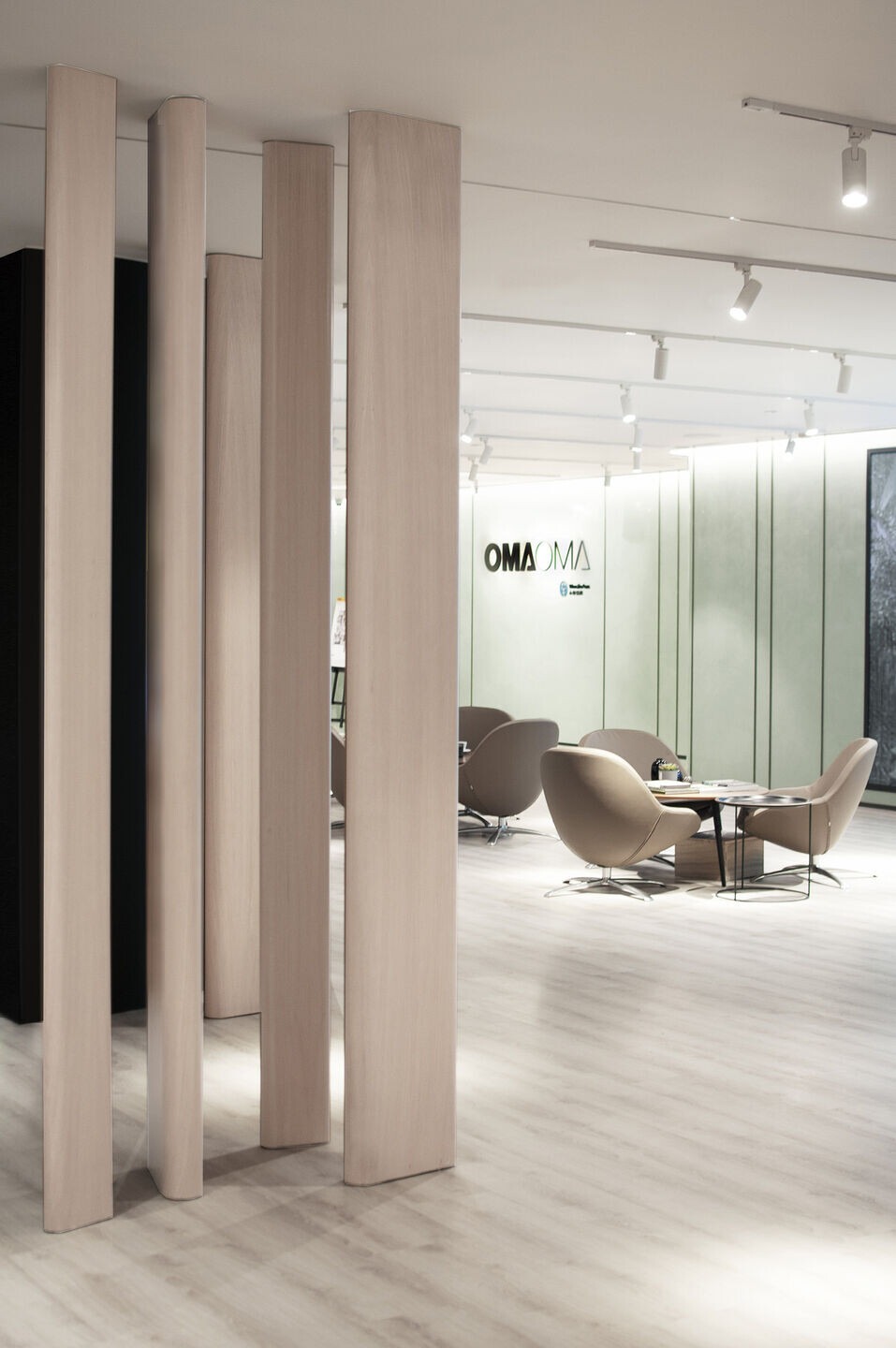 "It makes us so happy to hear the positive feedback from the client team; that our design was so well received in terms of customer experience, colour scheme, efficiency and effectiveness of the design!" - Lorène Faure, co-founder of Bean Buro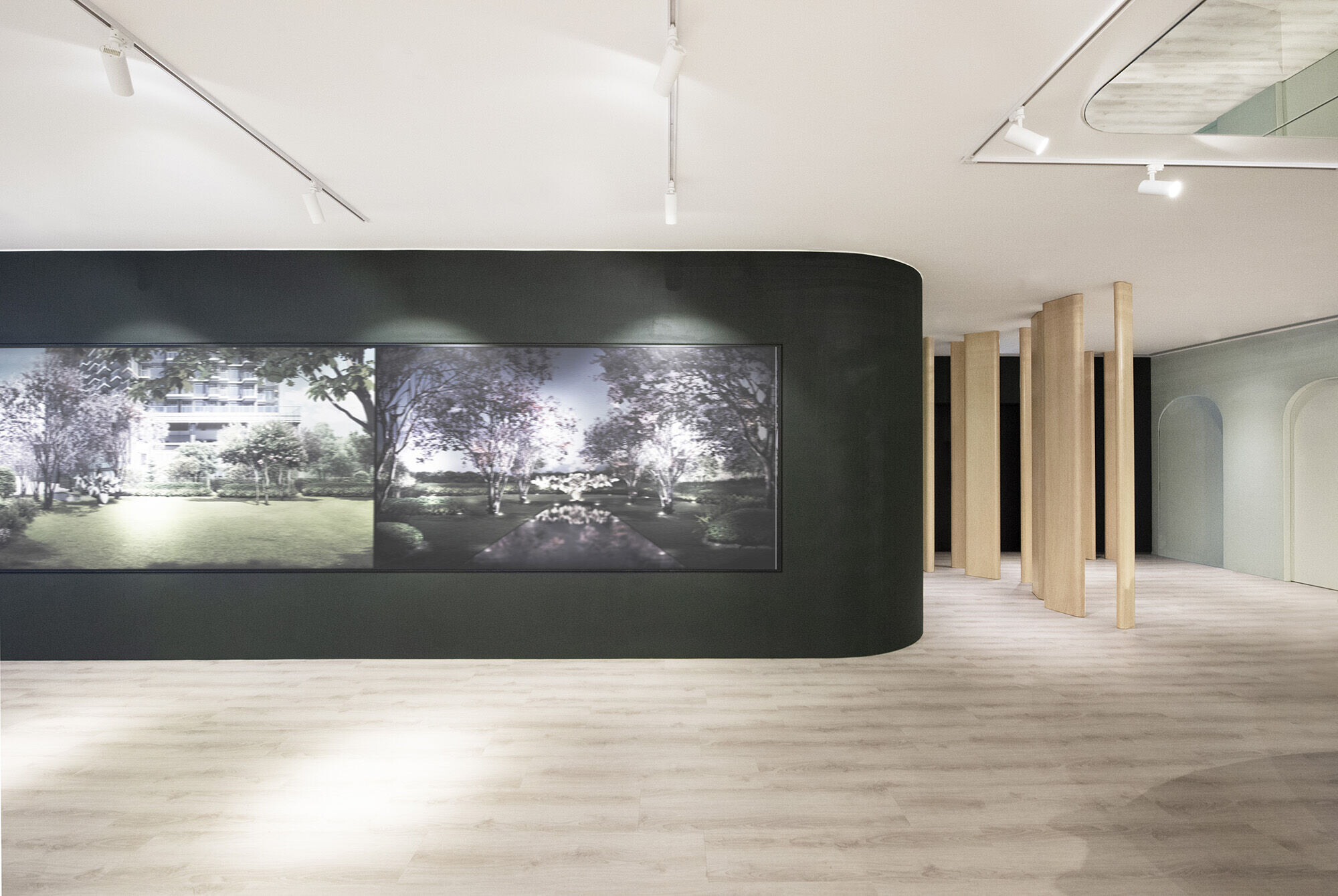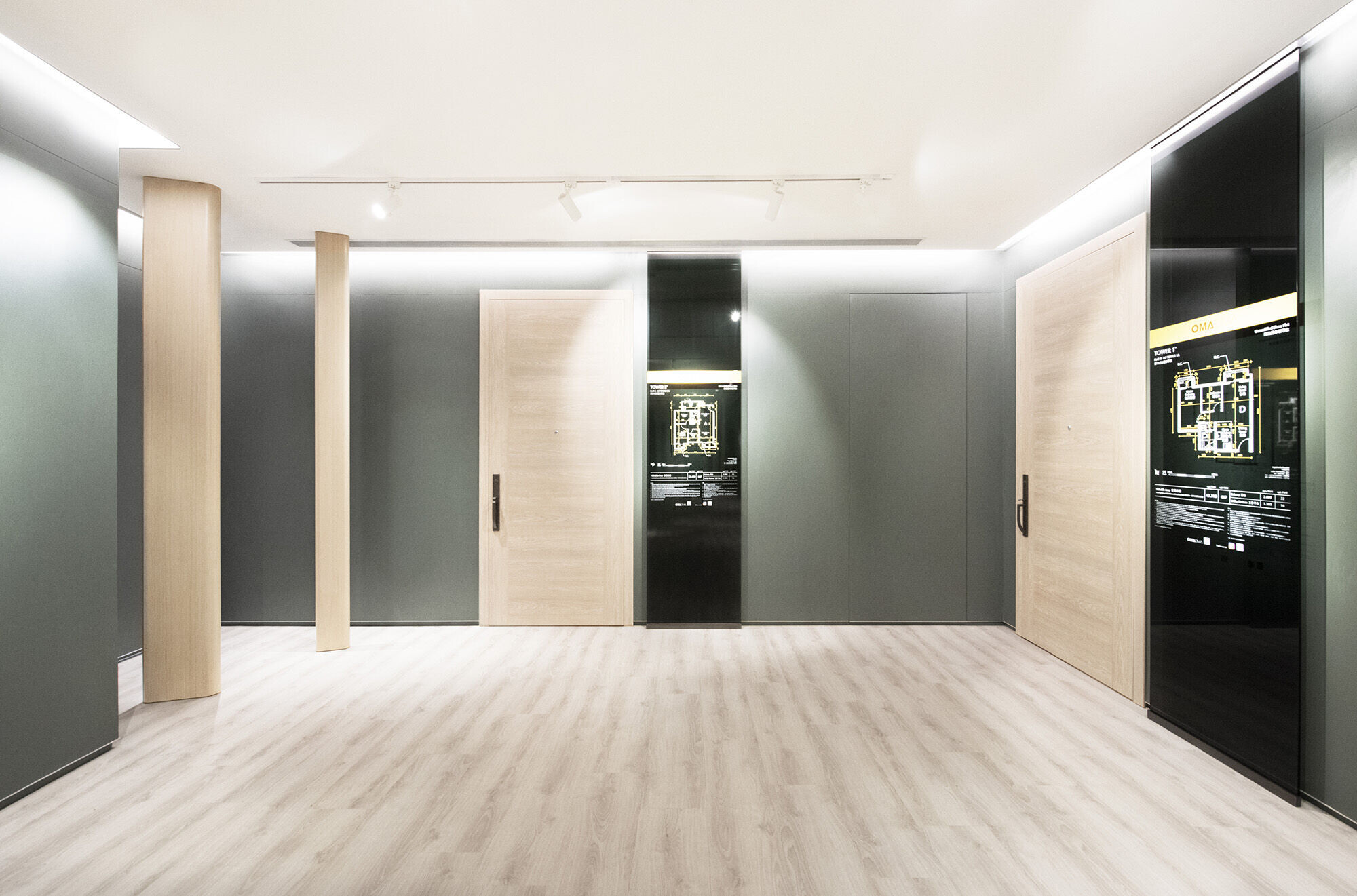 The Brief: A space to inspire
Bean Buro was tasked with designing a 10,226sqft (950sqm) sales gallery, taking over a whole floor at the AXA Tower, for Wing Tai Properties Development's OMA OMA - a residential development located at 108 So Kwun Wat Road in Tuen Mun. The space would showcase inspiring information about the development project to an audience of young families and city professionals.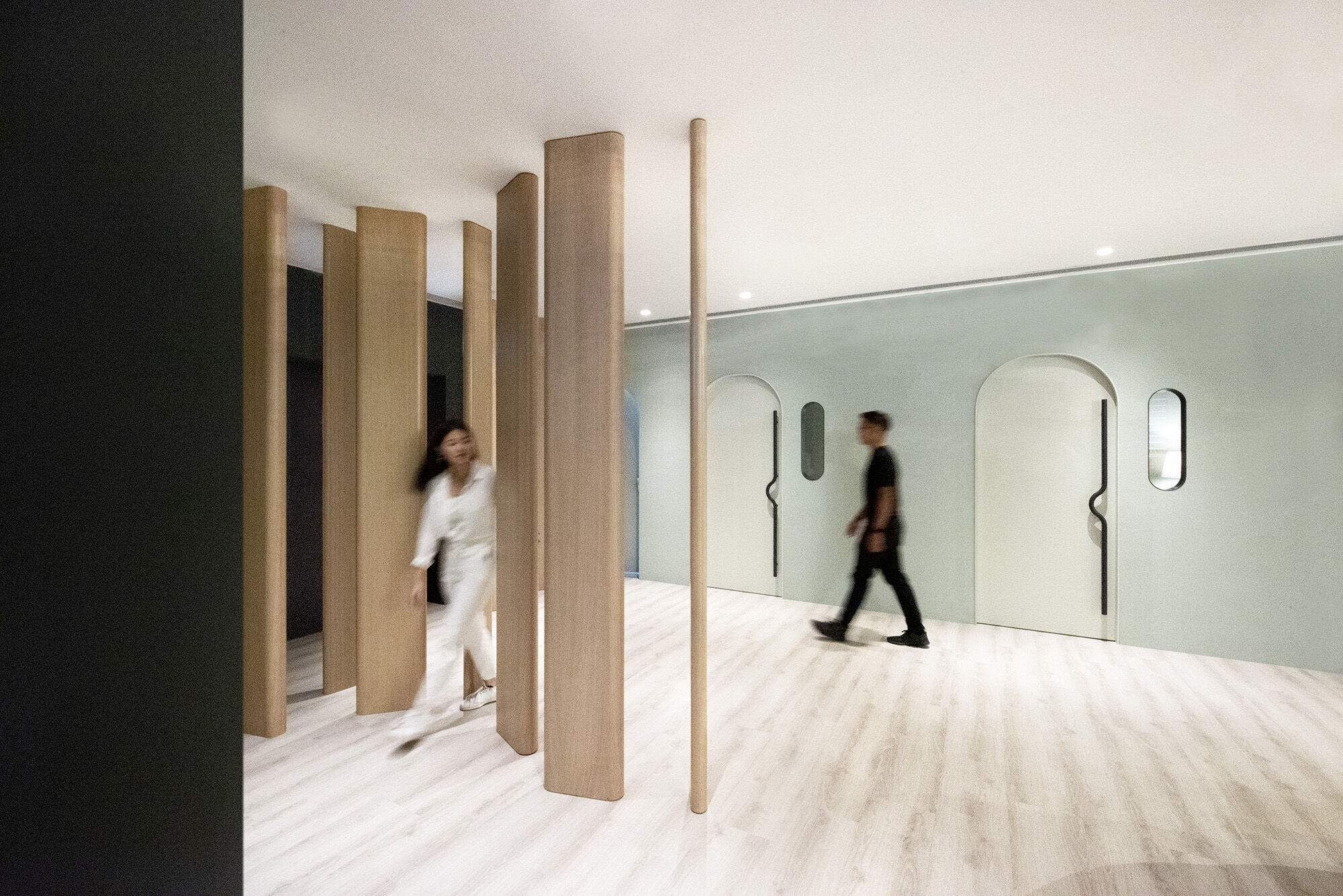 The Narrative: The Forest
We developed a poetic narrative, titled "The Forest", which respond to the tranquillity and nature of rural Tuen Mun, especially around the story of a tree - a majestic protected tree within the development that forms the central landmark in the clubhouse, pool and gym, in front of the residential towers.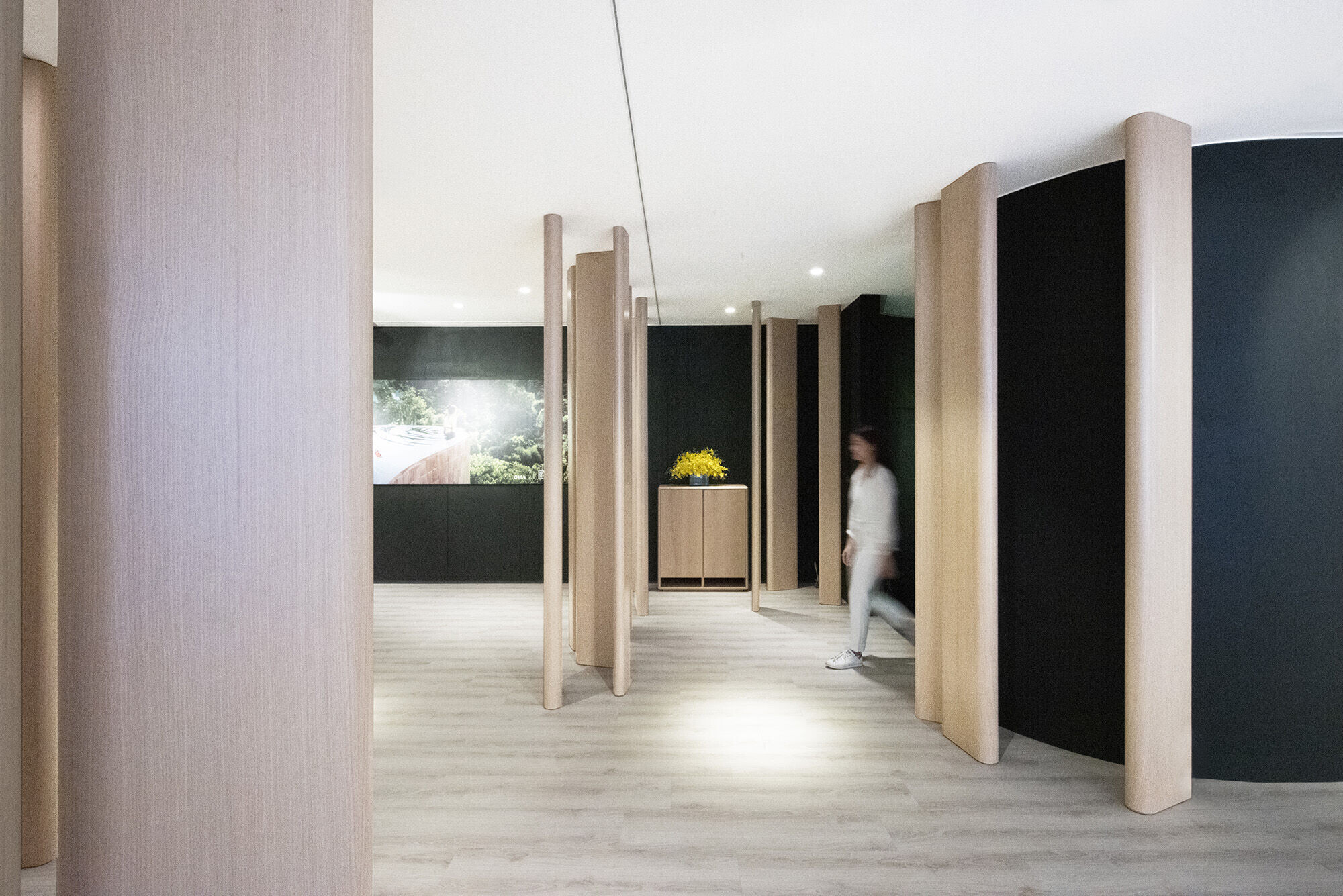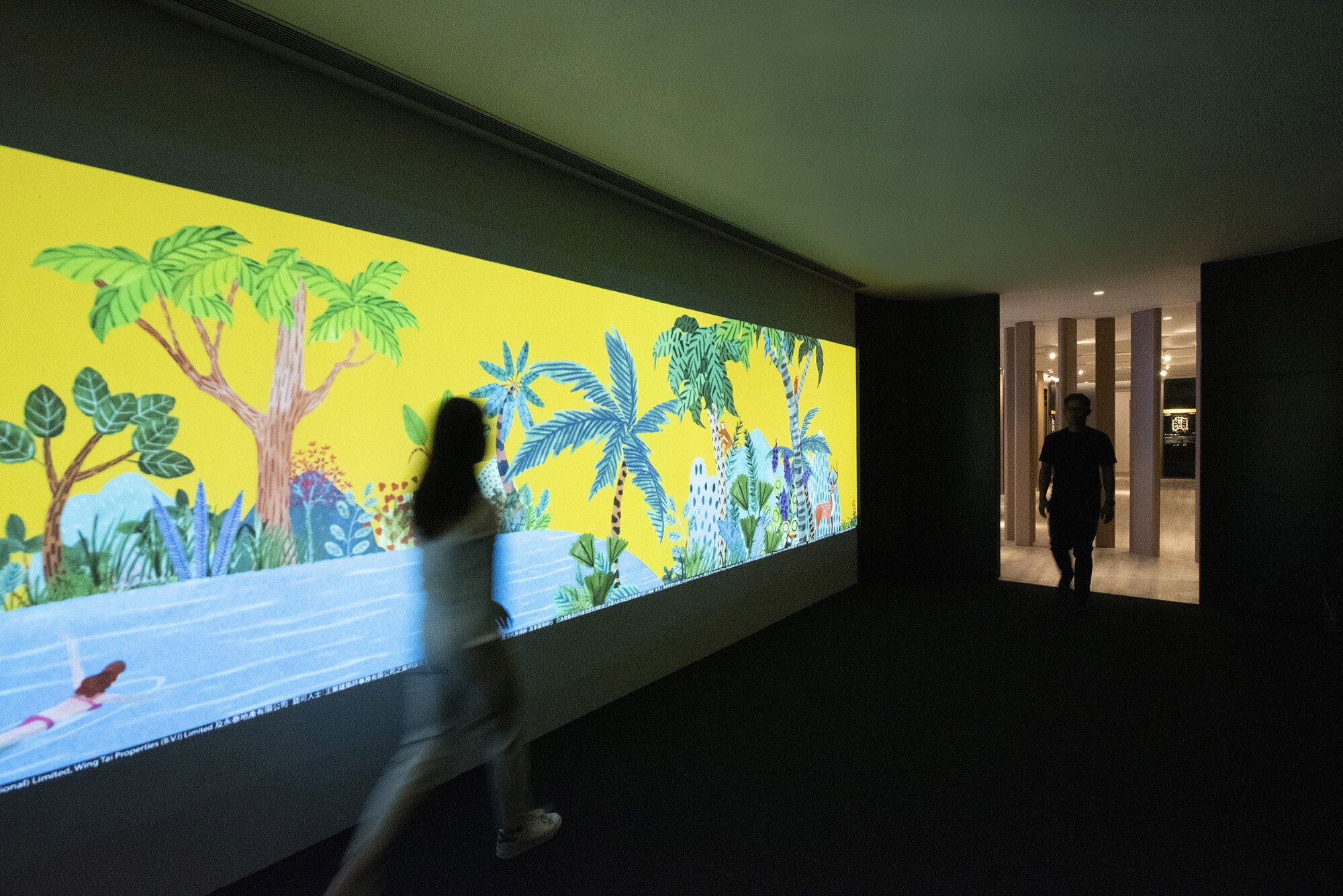 The Process: Crafting Columns
The vertical experience of the forest inspired the design; over a hundred full height columns, made in timber with rounded edges, sporadically spread across the floor plan. While they appear to be random, their positions are in fact, carefully organised. They choreograph the critical spaces of the sales gallery, such as the welcome theatre room, the residential units mock-up, a customer lounge, a video wall, a physical model, and a set of VIP discussion rooms.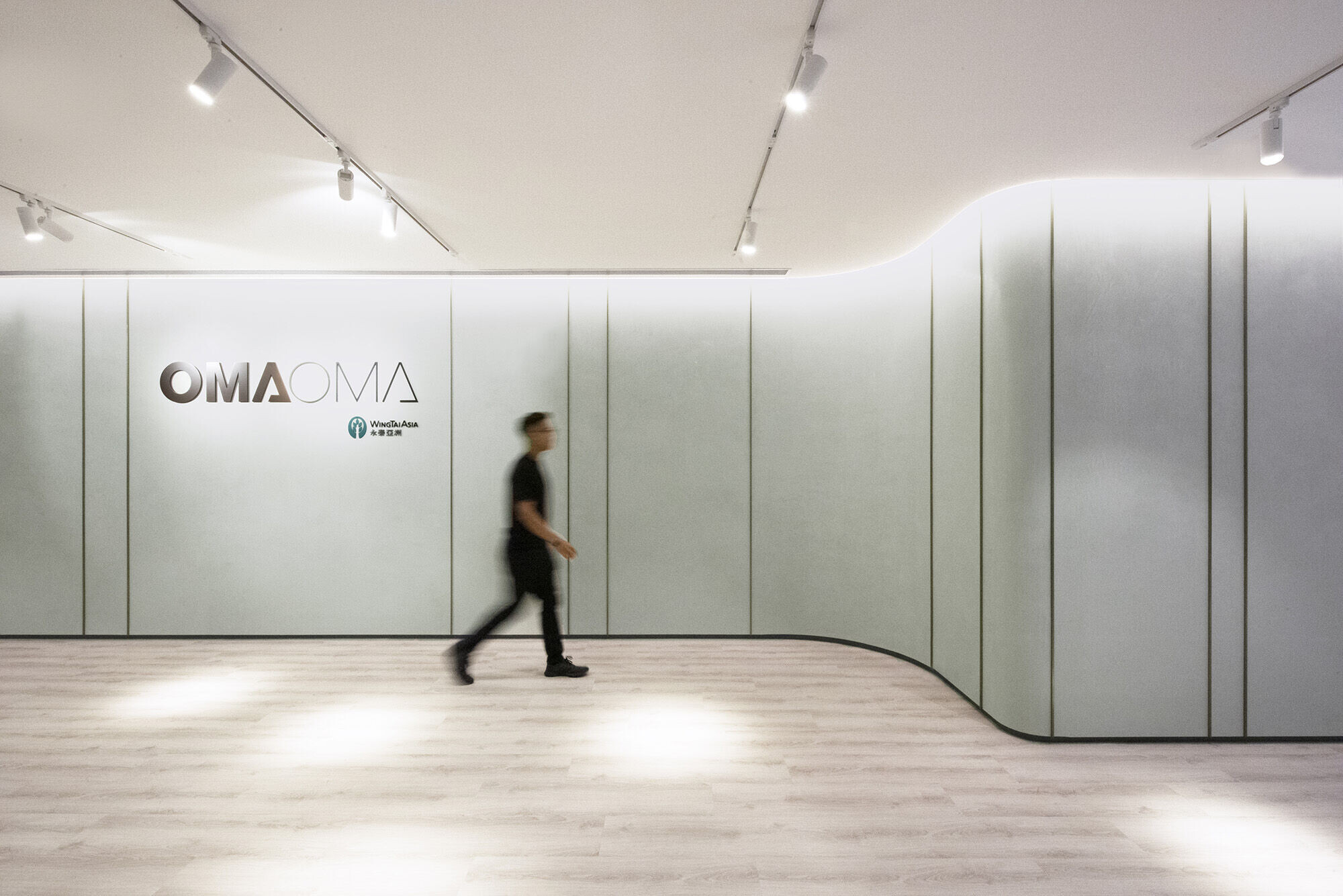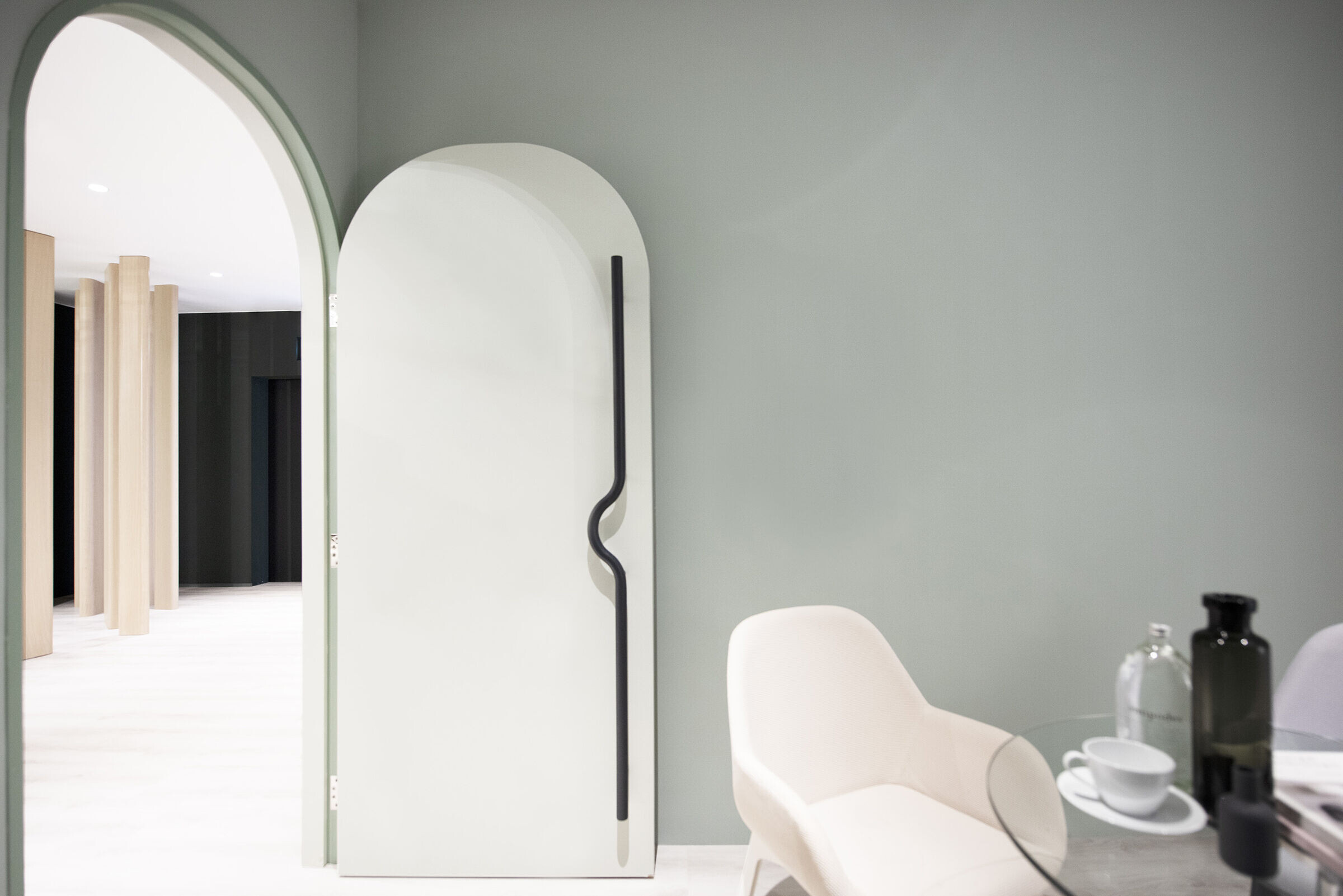 The Solution: Visitors Engagement through Meandering
The timber columns provide intuitive guidance in the circulatory areas, as well as porous partitioning between different spaces. These columns also create a dynamic spatial effect; where the moving visitors seemingly disappear or reappear through the forest of columns, and creating a sense of exploration in a meandering experience. The columns also serve as structures for display panels.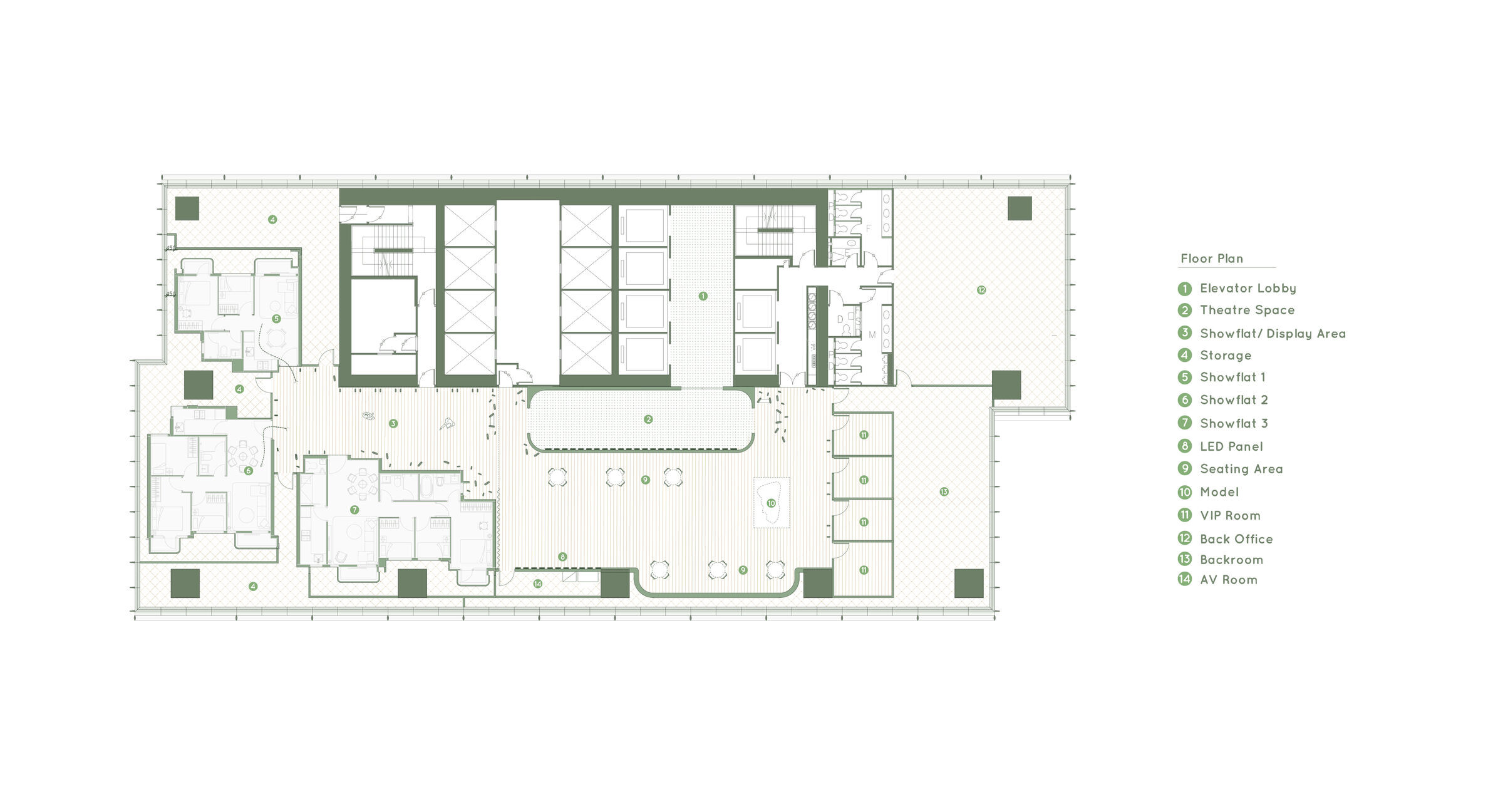 The Materials: Timber + Green Hues
The materials palette was inspired by nature and trees, consisting of various shades of greens, timber, hand textured paint and black metal details. The overall mood & feel is fresh, soothing and comfortable; simulating an engaging experience of the actual development for the visitors.