The main headquarters of the Arab Banking Corporation, or ABC Bank, located in Bahrain, is one of the Corporation's main hubs.
So, the detailed design of its lighting system was entrusted to the French lighting designer Jean François Touchard who developed a series of different concepts, created with multiple luminaires, based on the operations carried out in the various areas on the different floors.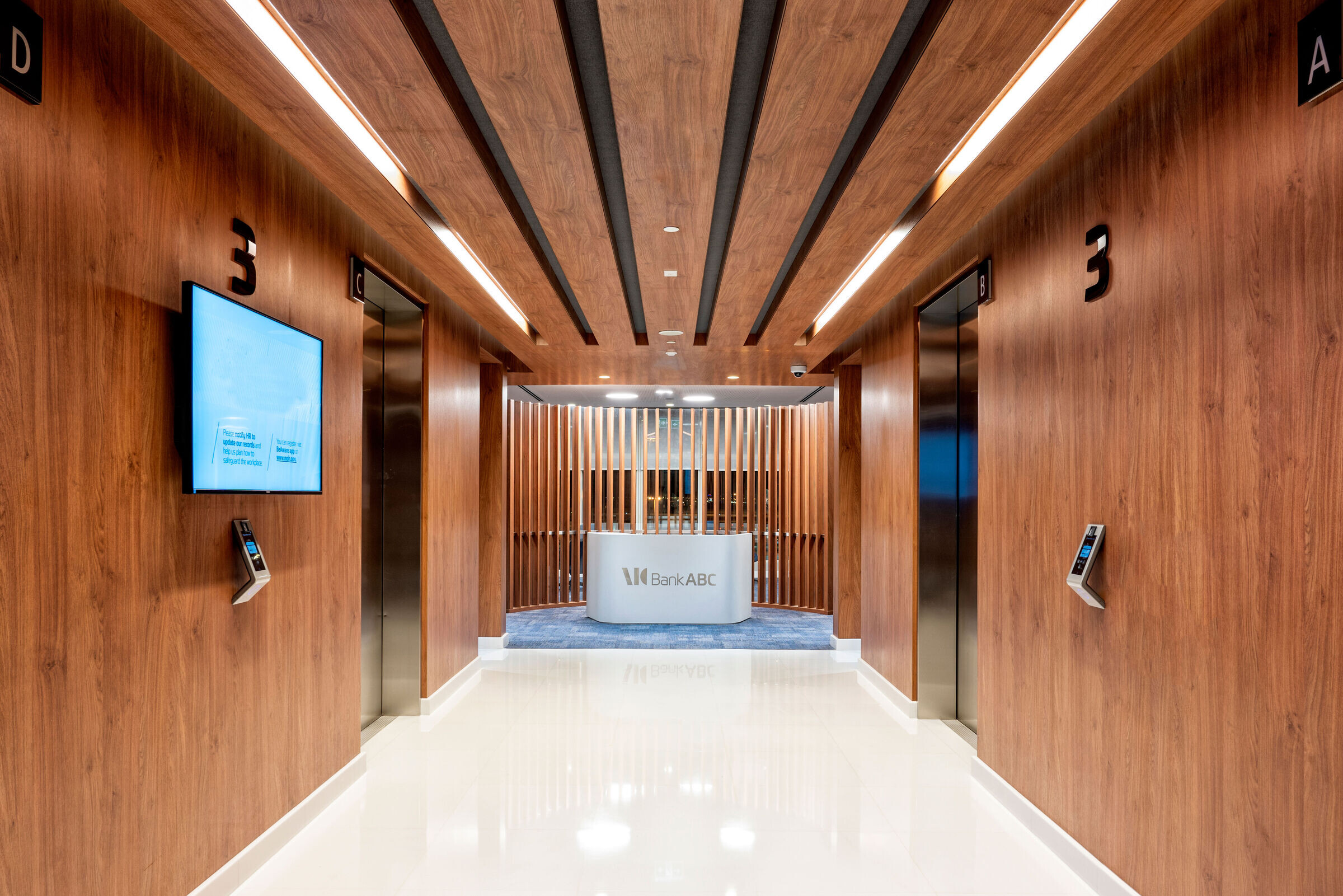 The plaza that welcomes visitors to the headquarters is characterised by a number of green areas and "The Face" sculpture created by Victor Ekpuk. This is an abstract representation of the faces of the inhabitants of Bahrain in their traditional costumes and is a tribute to the kingdom and the continuous evolution of an institution that is now over 40 years old. The statue is lit by recessed Linealuce luminaires, whereas iPro projectors have been used for the plaza with spot optics to emphasize the height of the trees and flood optics for the lower vegetation.
For the entrance hall, which is flooded with natural light from the windows during the day, a general lighting system has been designed for the space at night. This features recessed Pixel Pro luminaires combined with decorative luminaires, especially in certain areas delineated by wooden partitions.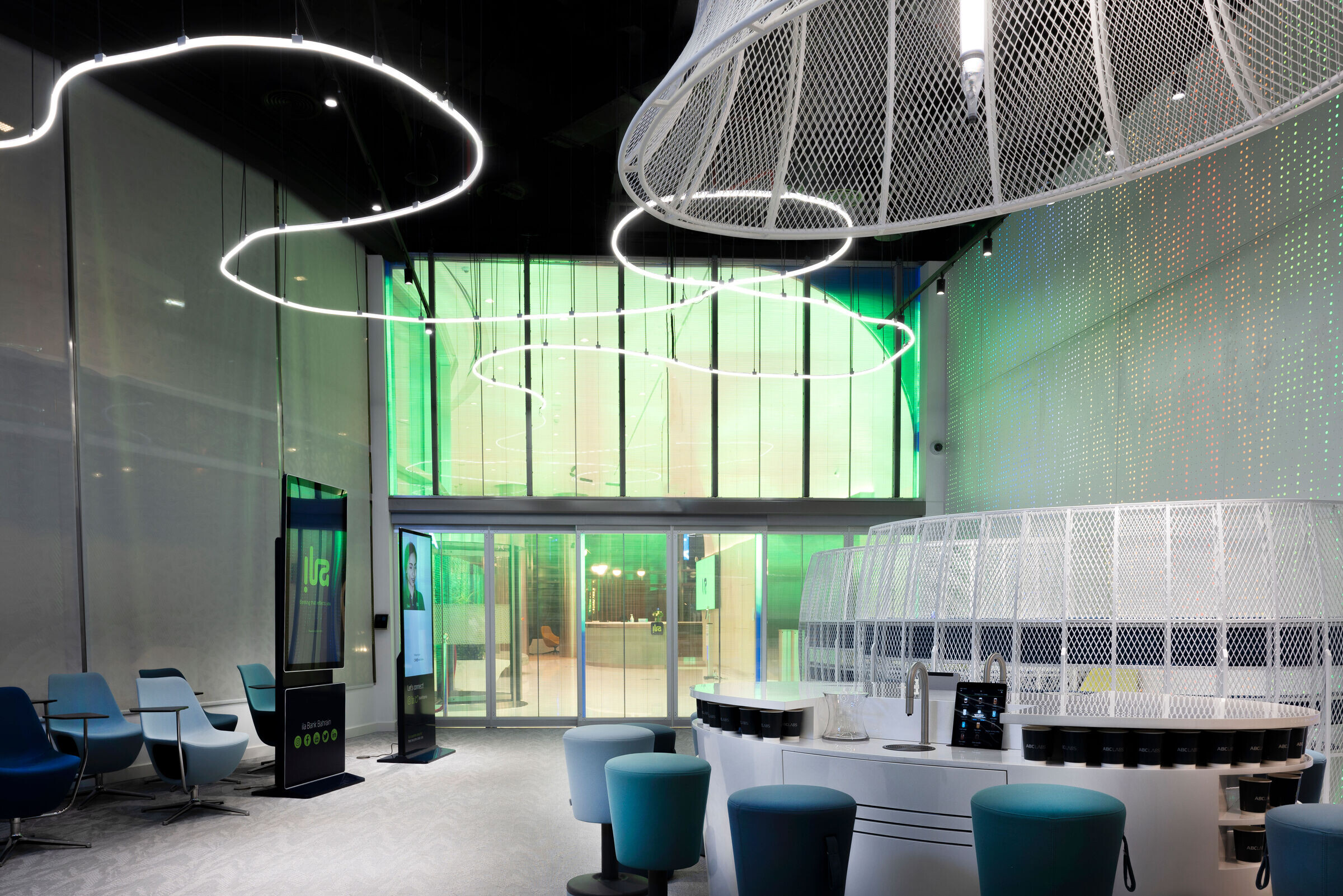 Lighting schemes similar to the one used in the entrance hall have been used on the third, fourth and ninth floor too.
For the office spaces and meeting rooms, iN30 linear luminaires fitted with a made-to-measure frame have been installed and, in some cases, combined with recessed Laser Blade L luminaires. To give a rhythm to circulation spaces, like corridors and lift areas, Touchard has used linear iN60 luminaires.
In the reserved area at the Innovation Center, Bluehaus Dubai and the bank's Design Department have decided to use Underscore inOut to create a series of curved light lines combined with iSign pendant luminaires.
Underscore light lines are also used to emphasize certain furnishing details, like the shelves in the waiting rooms reserved for the bank's customers.
In the restaurant area, a precise and distinctive lighting system has been created using Front Light projectors combined with a range of decorative luminaires.