The Terraced House in Dinghai is a reception center in a decentralized homestay resort that functions as a coffee/breakfast restaurant and showroom.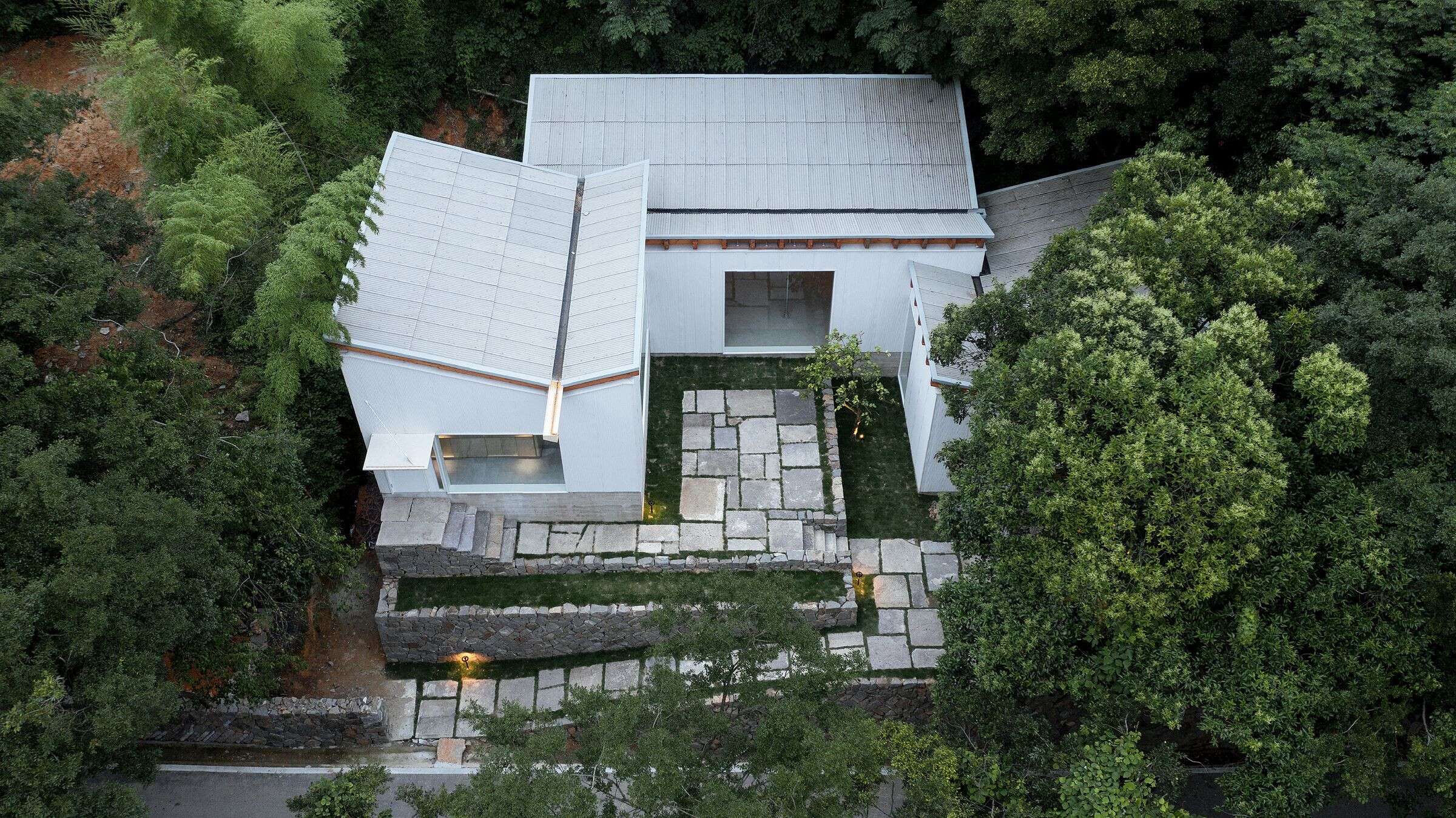 Situated above the road into the village, the exterior of the Terraced House in Dinghai is a residential scale volume with three interconnected, topographically responsive, successively elevated plinths and roofs, flanked by distinctive mountain wall forms that enclose the central courtyard. The façade is composed of three horizontal layers from bottom to top: a concrete base of horizontal formwork, a vertical wall of short-wavelength corrugated metal panels and large areas of glass, and glued wood beams.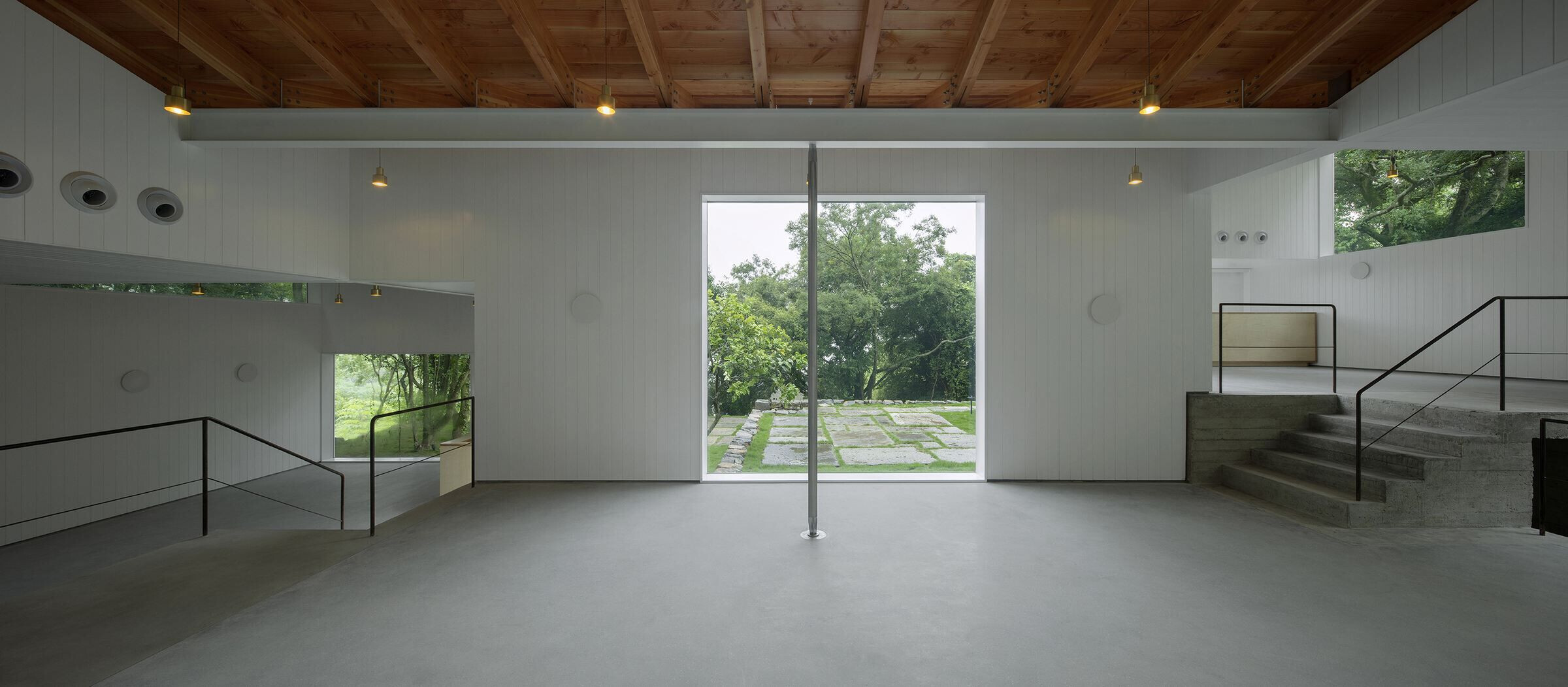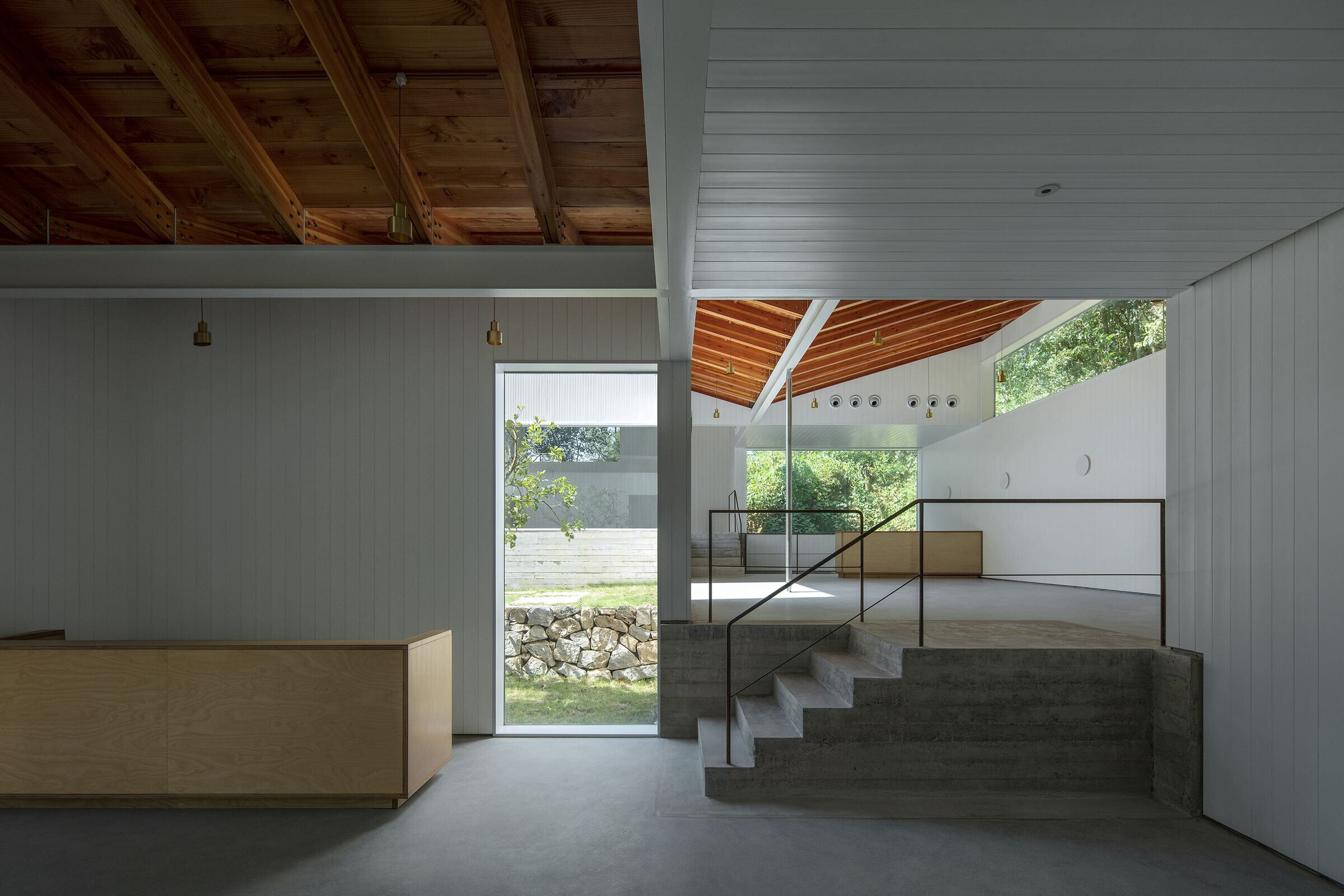 Upon entering the interior, the walls open in various directions and at different heights, bringing the mountain landscape into the interior, which acts as a "pavilion" to obtain a view and light that changes over time. The three rooms bite into each other in the elevation, creating a spatial transparency both horizontally and vertically, blurring spatial boundaries and depths from the level of visual perception, and "expanding" the rooms.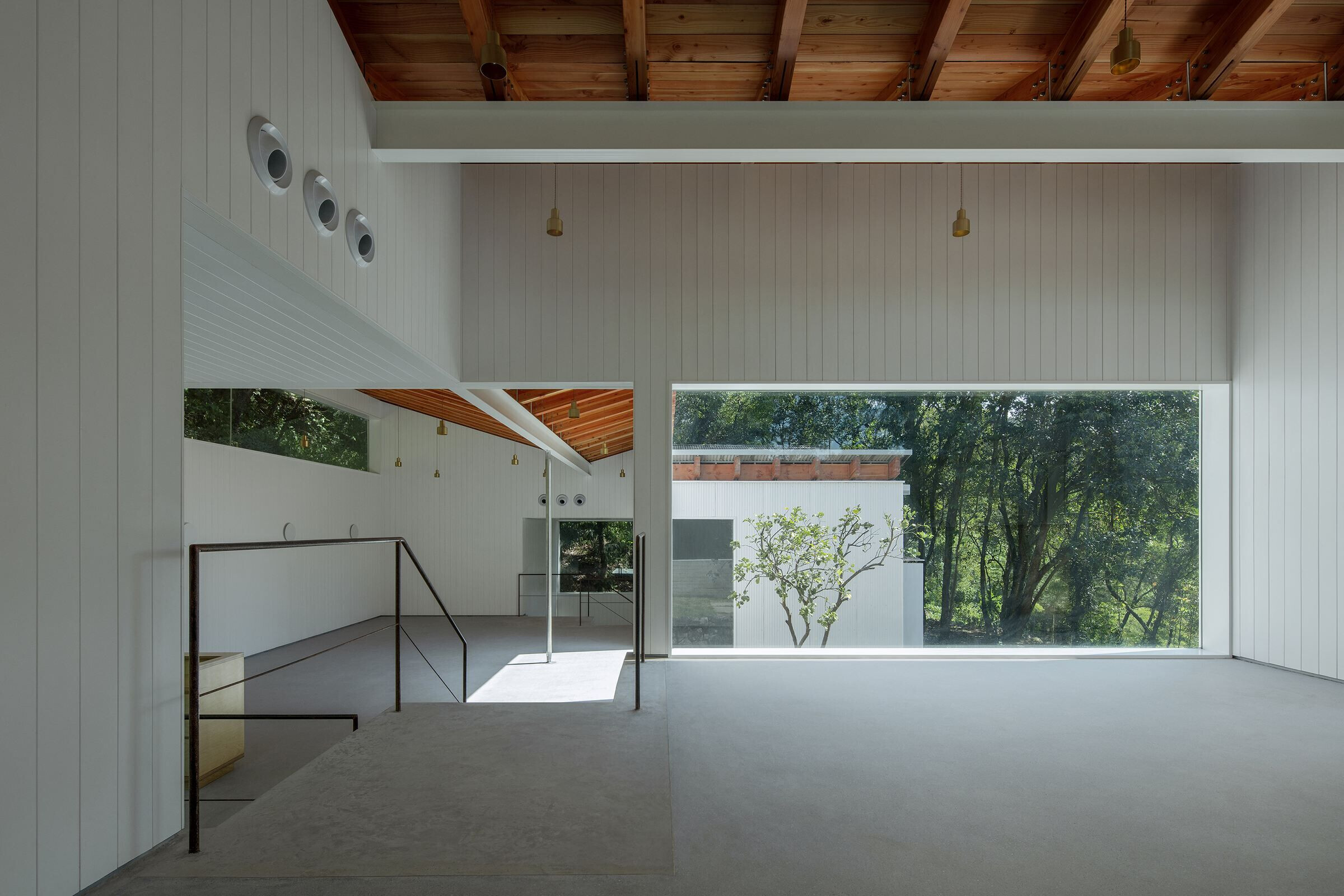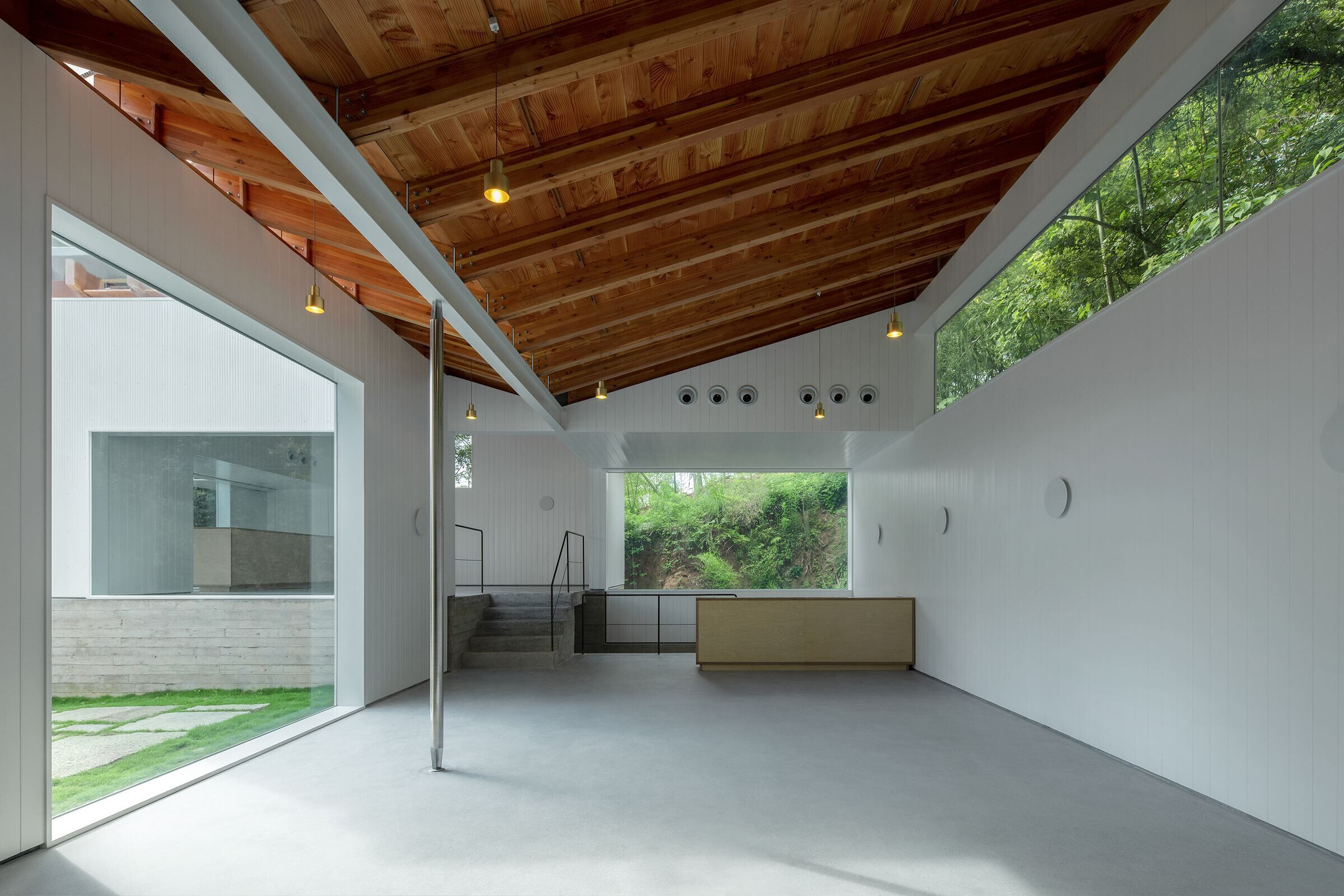 The wooden roof frame is carried by longitudinal steel beams, which together indicate the orientation and function of the lower planes, while the flat roof, which appears partially, accommodates the air-conditioning equipment and forms the rhythm of the top. The steel columns in the middle room suggest the direction of the sea on the scale of human body.