Located in one of Bangkok's most valuable district, TATE tends to explore simple, smaller yet complete apartments for young Japanese expats in Thonglor, the area which also known for its rapid growth and change. A protective solid architectural mass was formed to secure its residents from uncertain neighborhood. The carved-out voids create 'private pockets' where array units' typical functions.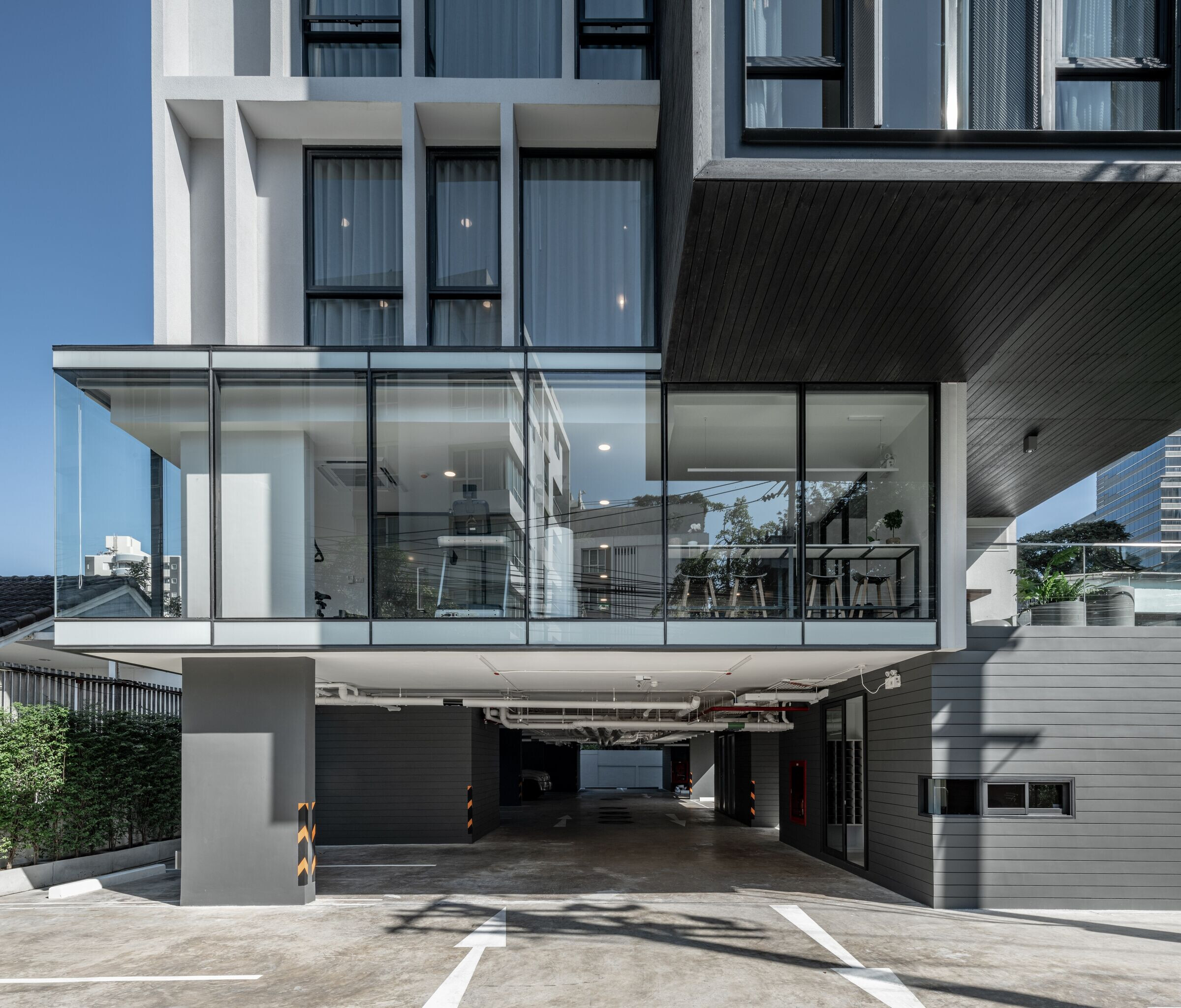 Each suite possesses wide but shallow layout to profit the natural light, larger window for the living area and smaller glazed for the bedroom. These opening are all shielded by adjustable perforated screens which slightly angle at the base to fully protect the dwellers' privacy and gradually dilute to expose better view on the upper floors.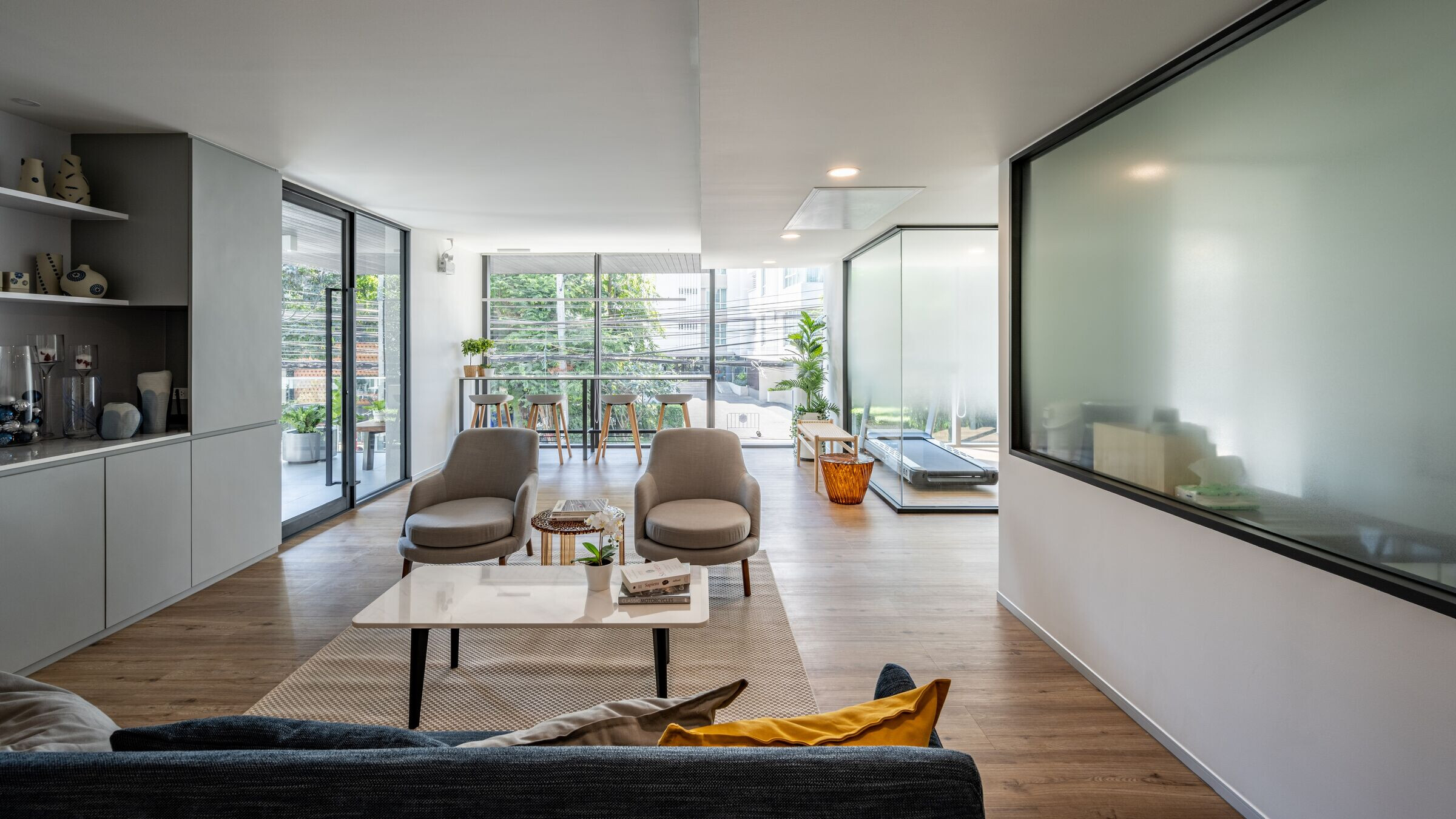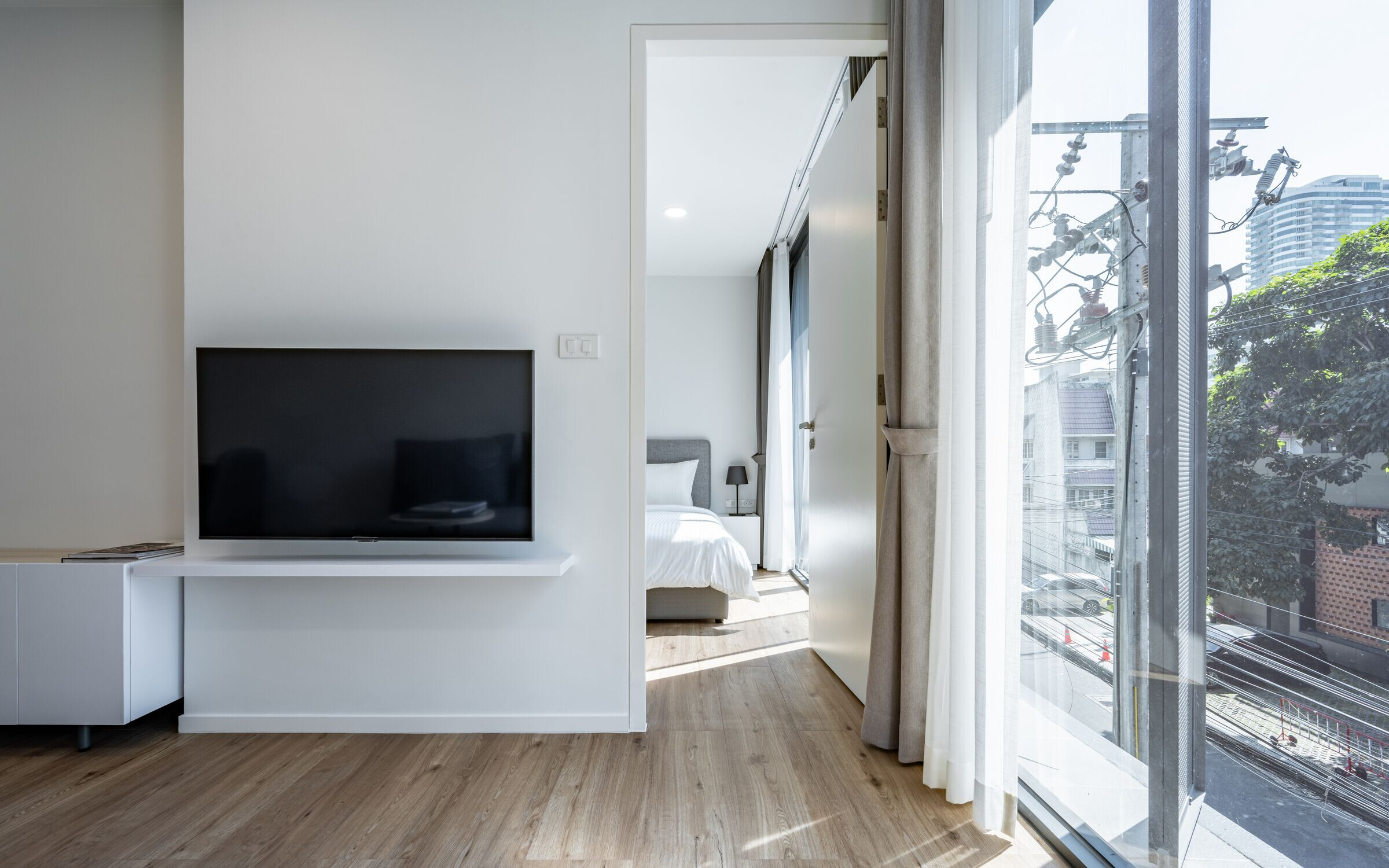 The simple white massing is contrasted by blackish carvings. This duality suggests solid & void, massive & lightness, as well as urban scale of the building & intimate scale of the balcony. Subtlety plays the role in the material selection, white on textured white gives slightly vary shade in the sunlight, while transparent grey on a glossy one creates subtle grey nuances on the façade. A touch of dark wood on the exterior inspired from the ancient Japanese technique 'Shou-Sugi Ban' which reminds cozy Japanese homes far away, here in Bangkok.