The project is located in Tamano City, at the southern end of Okayama Prefecture, on the coast of the beautiful Seto Inland Sea. Tamano City is a port city and has prospered as the gateway to the Shikoku region of Japan.
On one part of the two floors of the existing shopping center across from the city hall, in a space of over 4000 m², a library and community center were anticipated.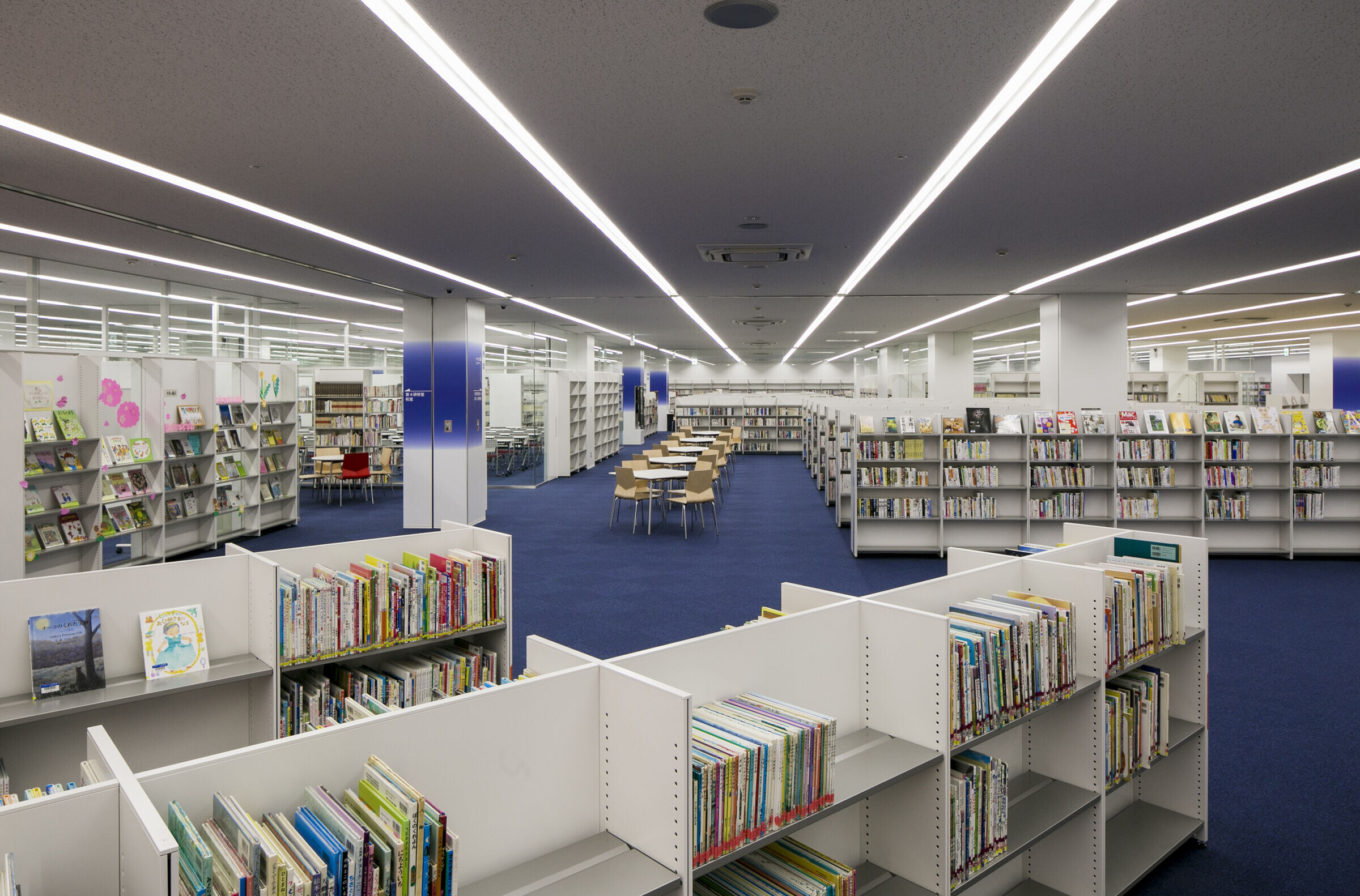 The permissible load capacity was small, there was a lack of consistency between the pillars and the library bookcase spacing, there were no windows, and the food court on the lower level was still open for business during the entirety of construction: These were nearly disheartening conditions that were all present, almost as if to redirect from construction.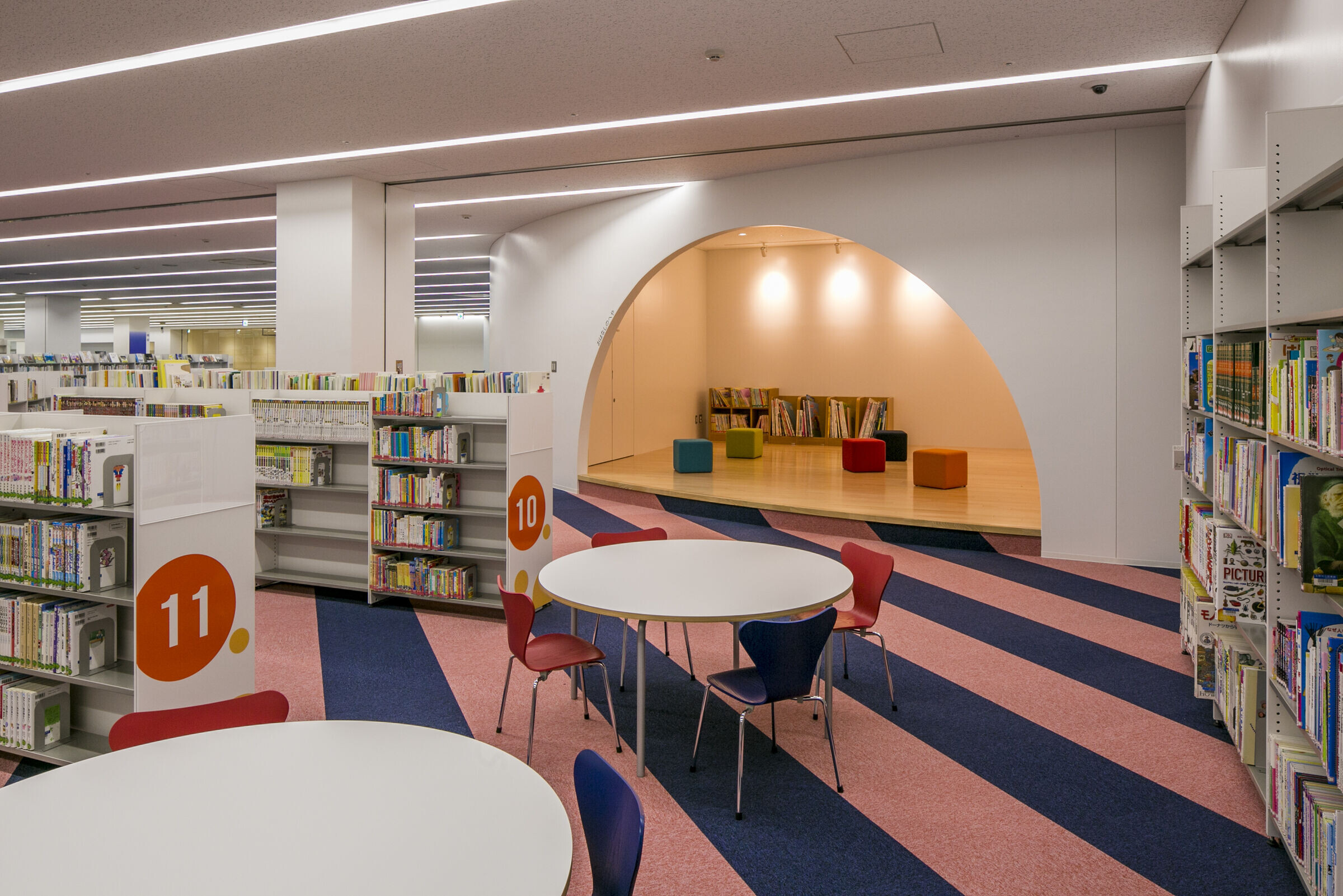 Even so, if you exit and look from above, the calm blue inland sea will lie before you with many islands dotted between the waves. Then, you will see a small boat moving between the islands.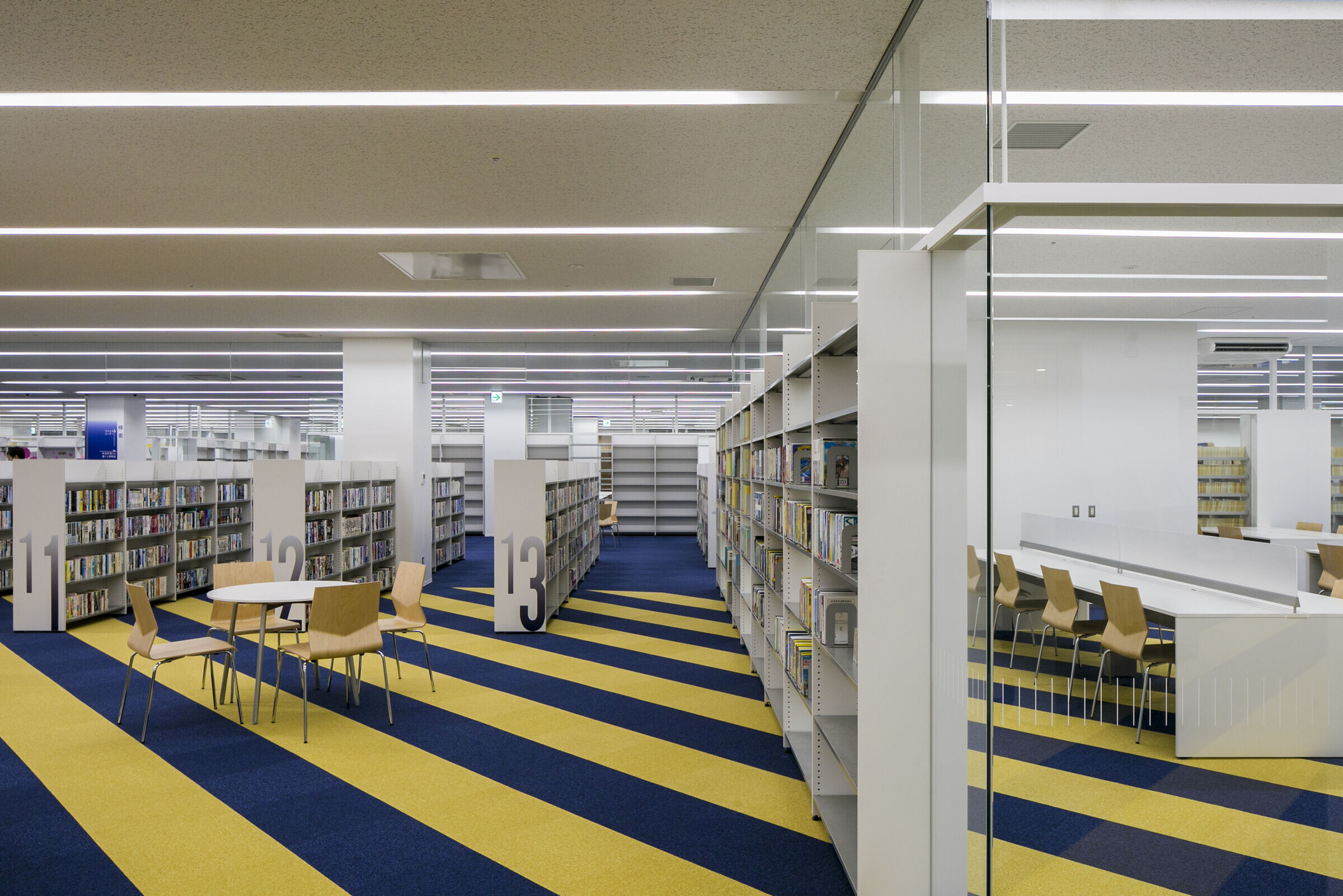 Setting our mind on the concept of a great sea contained within a box that supports the livelihood of its townspeople is what dictated the direction of this project.