The agency Le Dévéhat Vuarnesson Architectes transformed the sorting center of selective collection in Nanterre, France.
The restructuring of the Nanterre sorting center is indicative of the approach of the LVA agency. Indeed, although this is an industrial building, it is now open to the neighborhood. Particular care has been given to the spatial qualities, the qualities of use and the working conditions of the employees beyond the strict response of the upgrading to ergonomic and safety standards.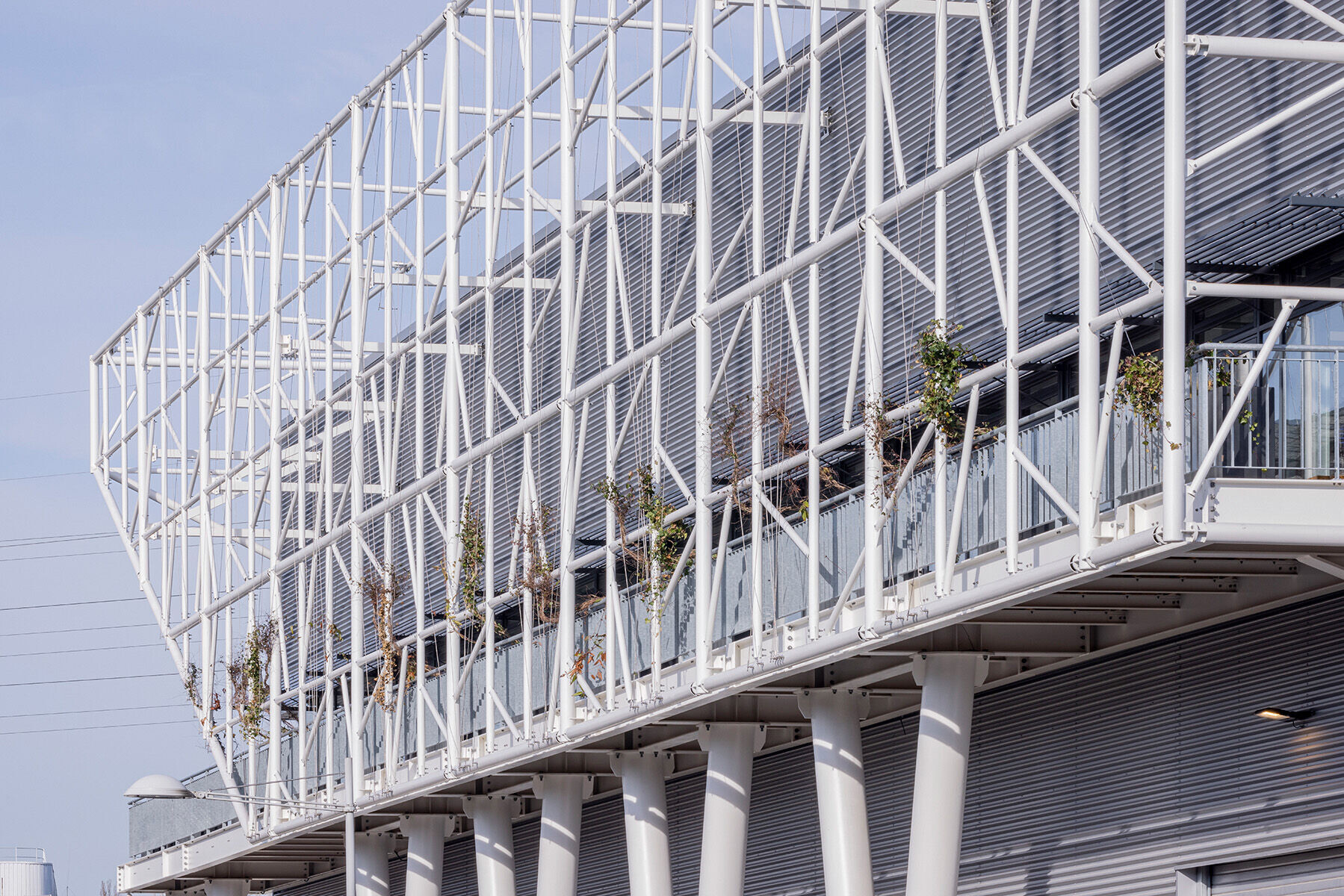 This 12,000 m² project (floor area), carried out as a full mission in association with La Superstructure, Patrice Gobert architecte et associés for Syctom, project owner, is guided by three major architectural principles : bringing natural light into buildings, develop outdoor spaces directly accessible from the work and rest rooms, contribute to the development of natural areas.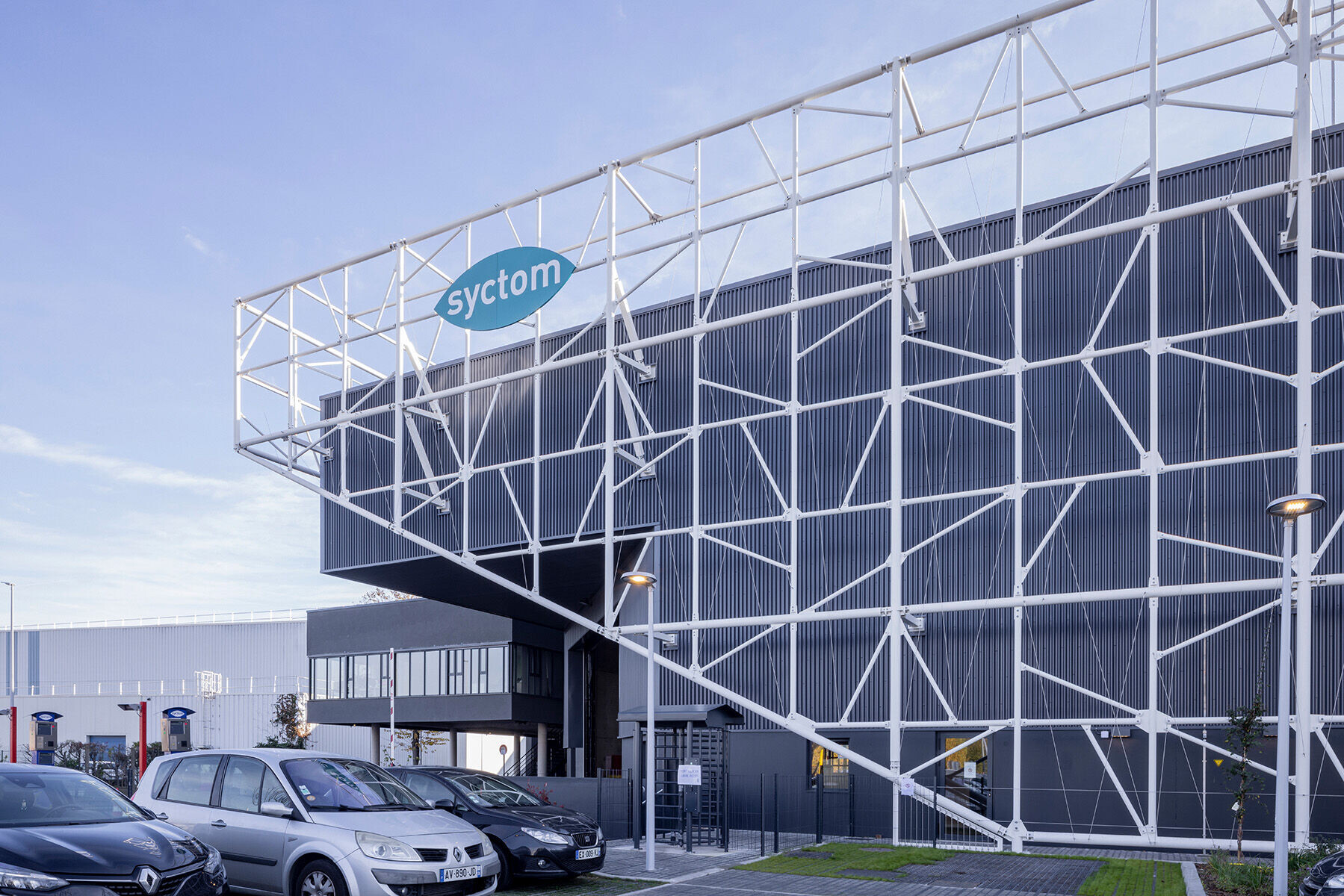 On a densely built and constrained plot (Flood Risk Prevention Plan), the stakes of the rehabilitation resided in the increase of the capacity of reception and treatment of the material (from 40,000 to 55,000 tons per year), in the reorganization of the overall operation of the site and in the upgrading and thermal and environmental renovation of the buildings. LVA organized a fluid and clear operation while preserving a maximum of existing constructions.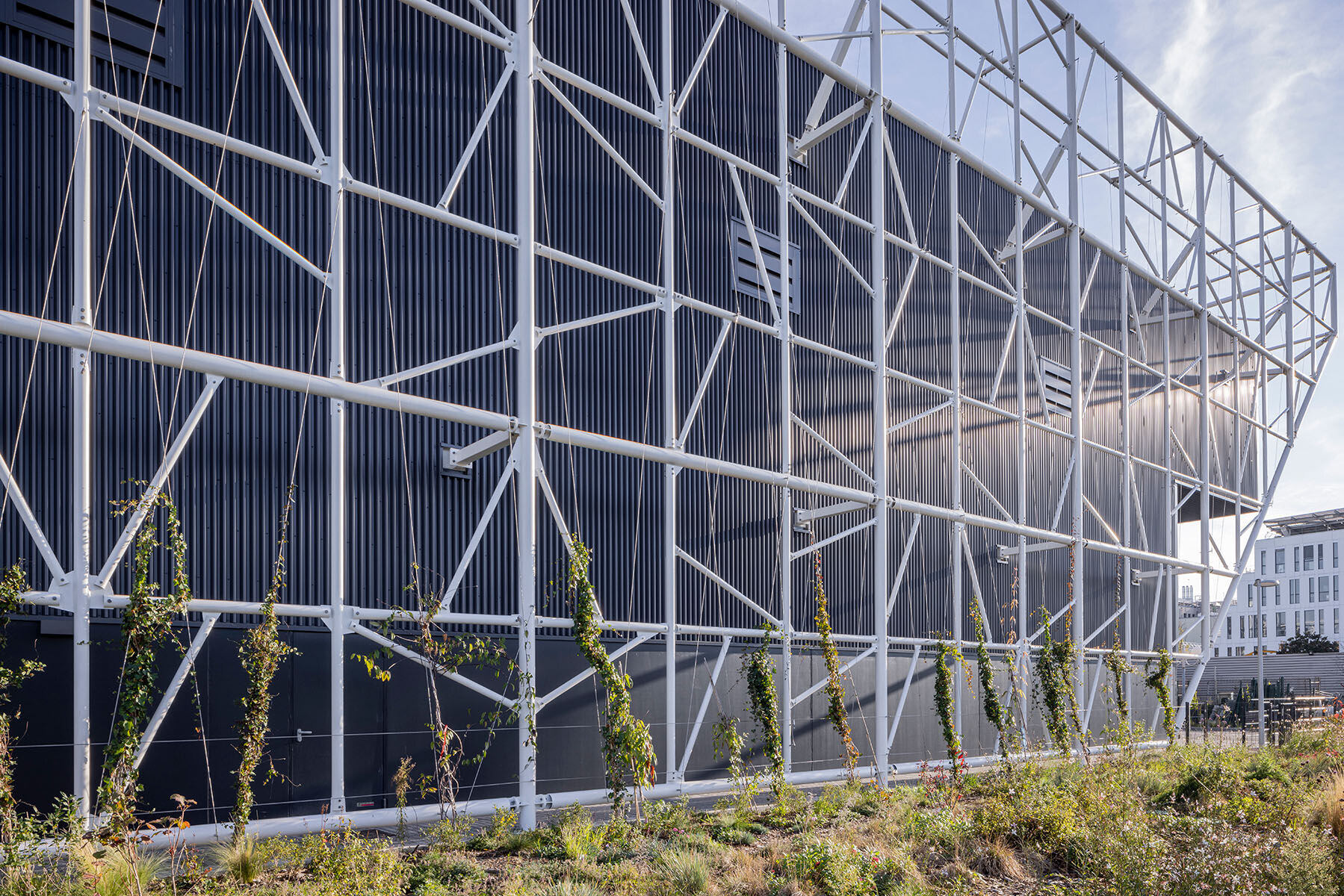 The contemporary architectural treatment of the sorting center expresses the mix of activities : industrial and tertiary. The site is part of an urban fabric in «production» and participates in its definition. District formerly dedicated to industrial activity, the development of the Guilleraies's JDZ (Joint Development Zone) introduces many tertiary activities while consolidating its original vocation. Hence the importance of the relationship of the sorting center to the urban and landscaping development of the new district. The work becomes easily appropriated by local residents, and its relationship to the neighborhood is calmed.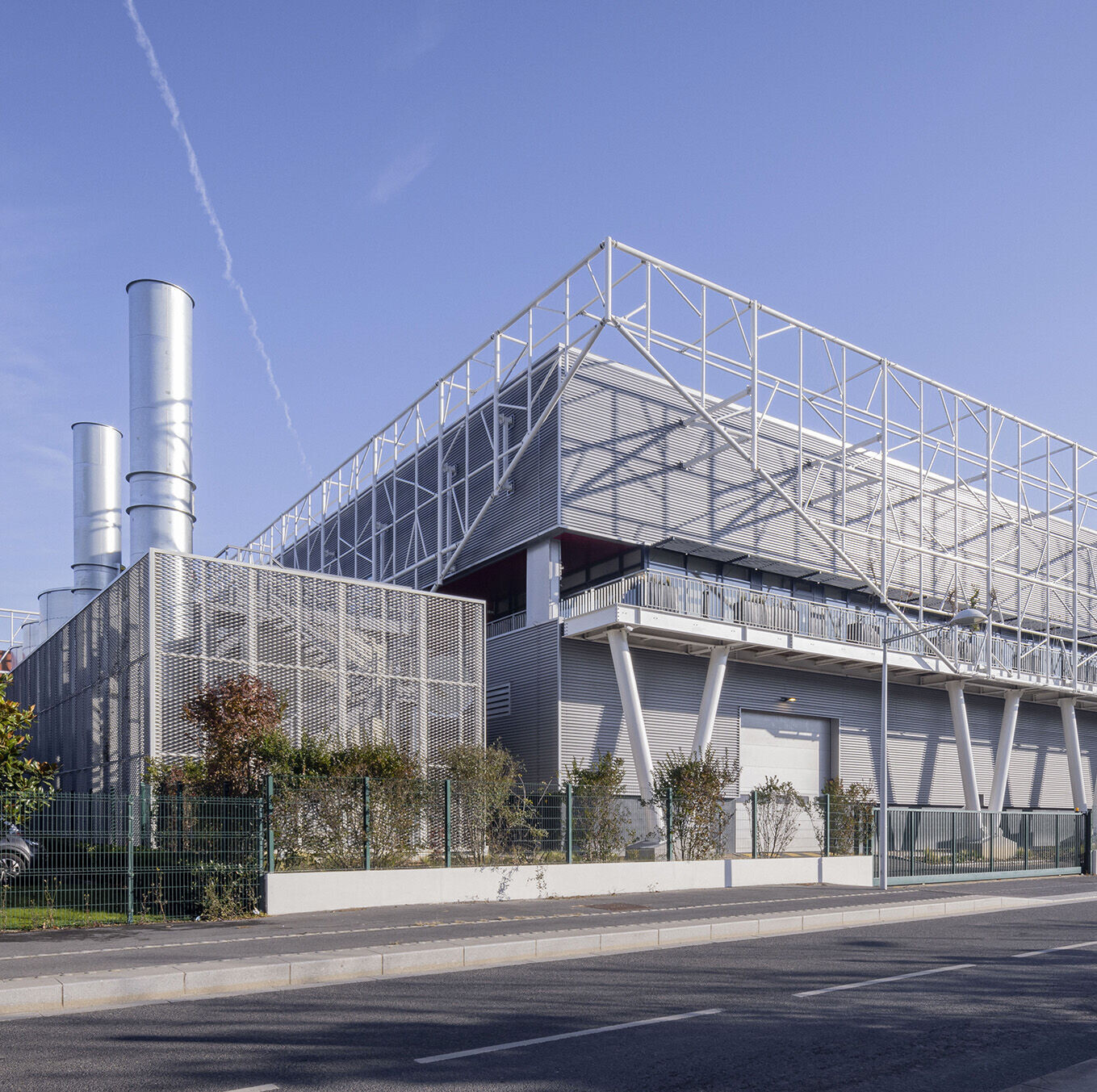 The presence of green spaces changing with the seasons, the penetration of natural light, the new exterior spaces and the new views created enhance the working conditions by offering a new relationship to the site and the landscape. Visual, acoustic and olfactory nuisances are dealt with at the scale of the building, for the comfort of the employees and for a softened urban impact.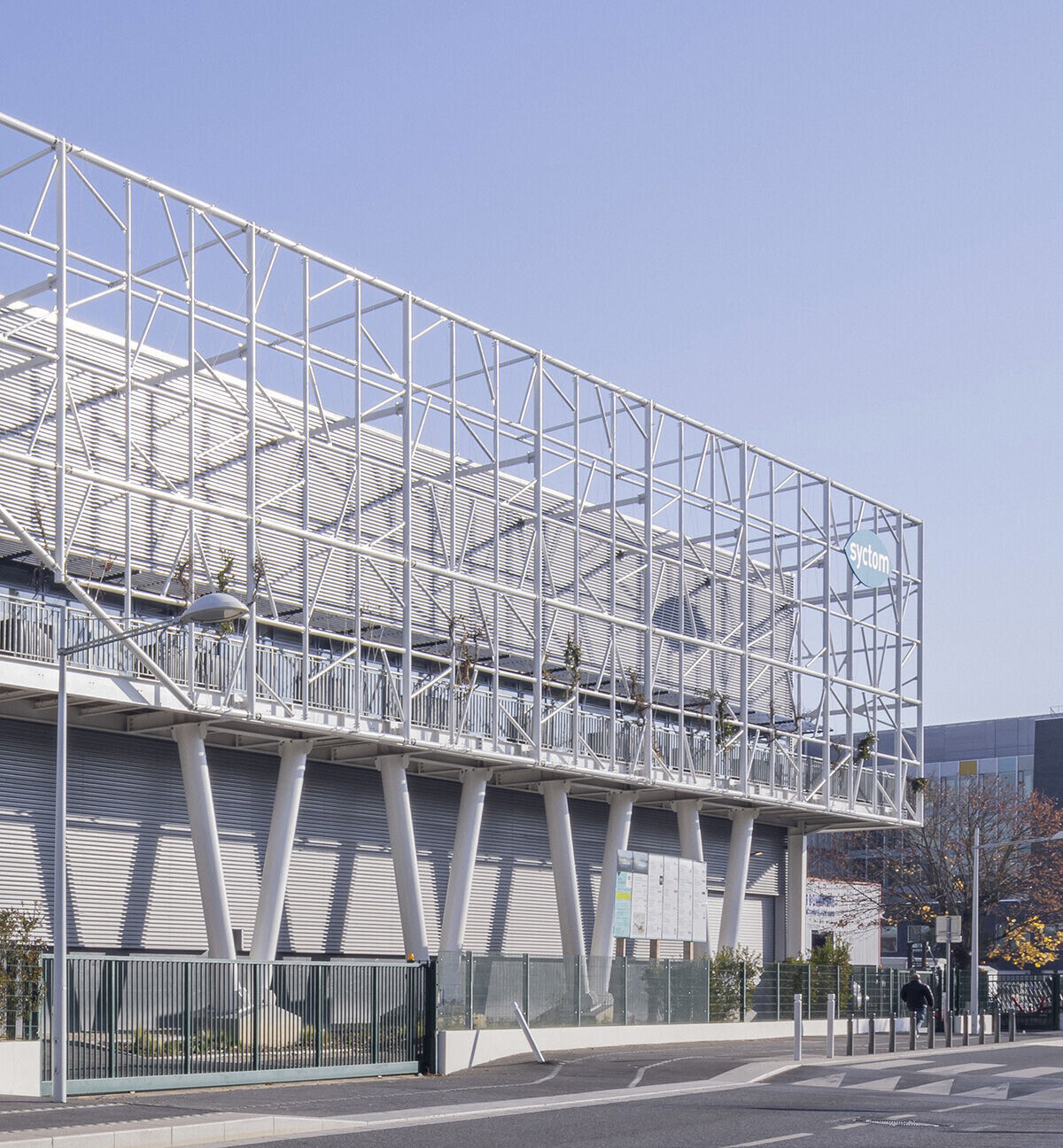 The volumetric principle of the center, adapted to the different functions, has been retained : building A houses the administrative and social premises and the workshops; buildings E, B, C and D, dumping, reception and storage of the material collected, sorting, packaging and evacuation of the sorted material. The restructuring of the vehicle access area and the material reception area required the demolition and reconstruction of Building E and the demolition of the small radioactive material isolation building.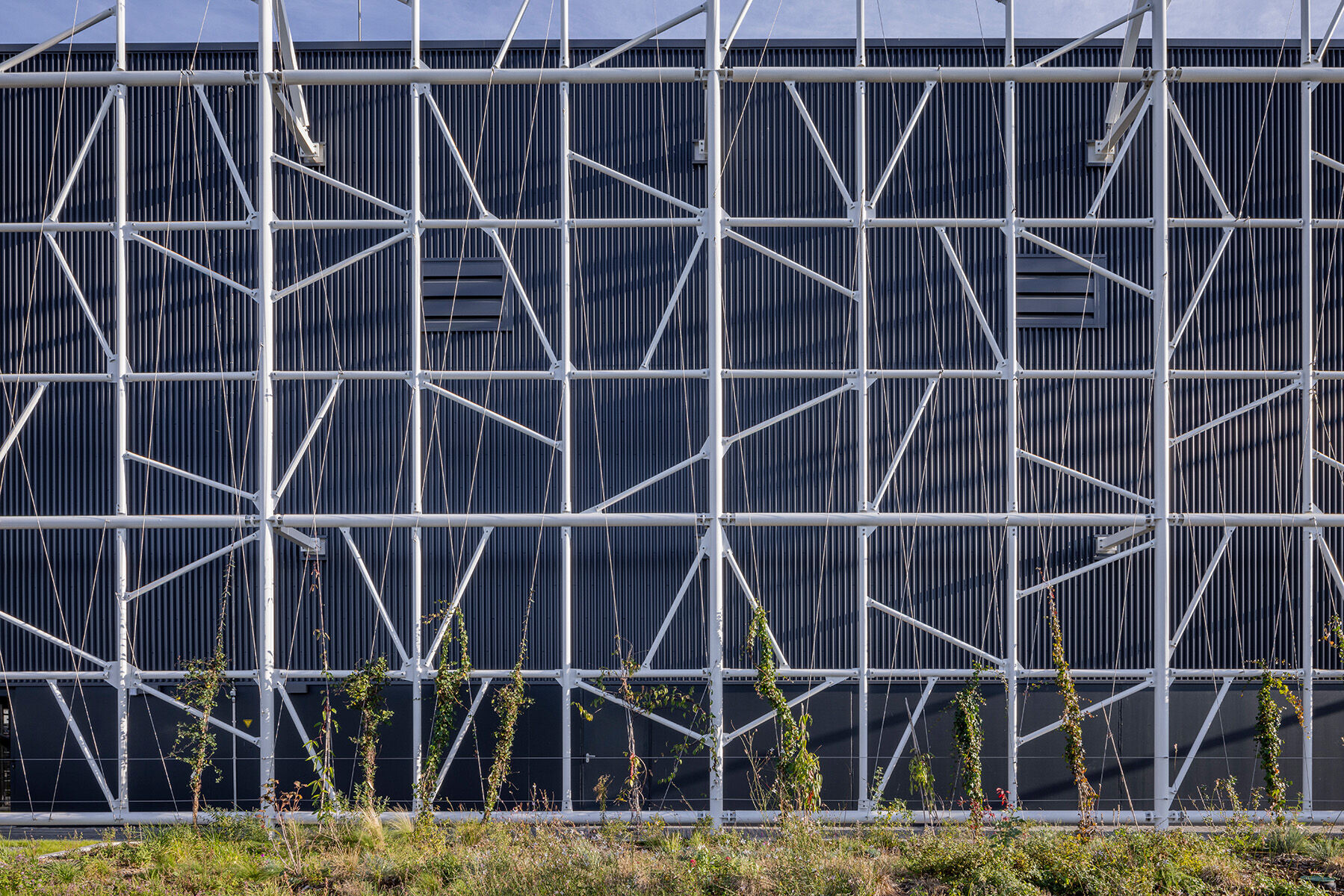 The mesh is the structuring element of the project, a balcony clings to it, the vegetation begins to climb there, it plays with the sun and draws large shadows on the facades, it is the coherence of the industrial tool.
Team:
Project owner: Syctom, the metropolitan household waste agency, a major public player in waste management in Île-de-France.
Team: Le Dévéhat Vuarnesson Architectes in association with La Superstructure, Patrice Gobert architecte et associés and Thierry Dalcant landscaper ; Paprec group agentmanager ; Cathelain Entreprise Civil Engineering ; Ar-Val Process ; Inddigo Technical Studies Office ; Sim acoustician technical study office ; Area fluid technical design office ; Olfacto (dust removal-deodorization)